Living in Victoria: Discover the Charms of Australia's Garden State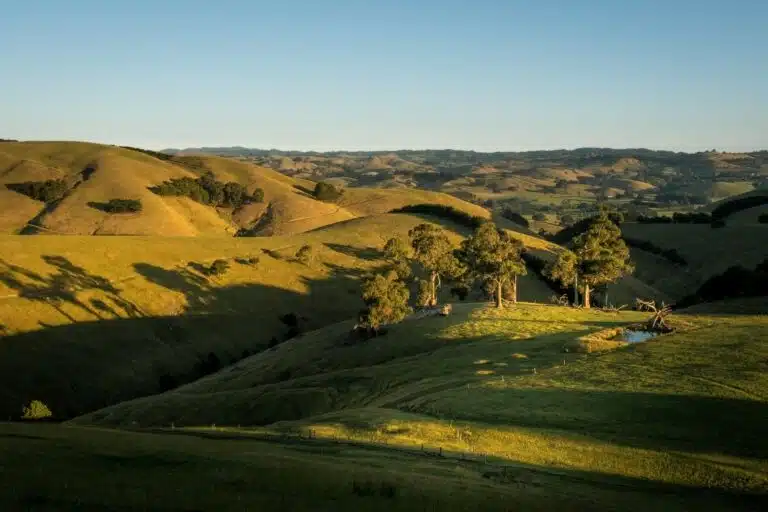 WORDS: Peter Minkoff PHOTOGRAPHY Supplied
Victoria, an Australian state in the southeast, offers a wonderful fusion of scenic landscapes, energetic cities, and deep cultural history. Home to the vibrant metropolis of Melbourne and breathtaking natural scenery, Victoria has a lot to offer anyone looking for a high standard of living. We shall examine the state's many elements in this post, including its diversified neighbourhoods, strong arts scene, outdoor activities, and investment options.
Quality of Life: A State of Well-being
Because of Victoria's top-notch infrastructure, healthcare, and educational system, residents enjoy a great standard of living. The state is home to excellent hospitals and healthcare facilities, ensuring that patients have access to high-quality medical care. Vic has a world-class elementary and secondary educational system, as well as renowned universities and research centres. The state's transportation system is effective and interconnected, offering a wide range of options for private and public transit, including a sizable train and tram network in Melbourne.
Victoria's concentration on parks, gardens, and open spaces demonstrates its dedication to sustainability and green efforts. The 38-hectare Royal Botanic Gardens in Melbourne is a tranquil oasis that features a wide variety of plants and animals. The state is also renowned for its beautifully kept parks and gardens, which give locals plenty of possibilities for leisurely strolls, picnics, and recreational activities.
Neighbourhoods: A Tapestry of Diversity
This state is renowned for its wide variety of neighbourhoods, each of which has its own distinct personality and allure. The capital, Melbourne, is a thriving multicultural centre with a diverse population. There is a neighbourhood to fit every lifestyle and inclination, from the hip inner-city districts of Fitzroy and Collingwood to the lush streets of South Yarra and Toorak. Regional hubs with a strong feeling of community, like Geelong, Ballarat, and Bendigo, offer a slower pace of life. Victoria boasts neighbourhoods that will make you feel at home, whether you're a young professional, a family with kids, or a retiree.
Property Investment: Affordable Opportunities
The region offers appealing prospects for people wishing to invest in real estate. For instance, the First Home Buyers' Grant in Victoria is a program run by the state government that assists first-time homebuyers. To those who qualify, this award offers financial support for the purchase or construction of their first house. It is crucial to conduct research and communicate with relevant authorities or professionals to ascertain the most recent requirements because the award amount and eligibility standards may change. Victoria is a desirable location to invest in property, whether for residential or commercial uses, due to its robust real estate market and consistent population increase. A trustworthy real estate agent or property advisor can assist in navigating the market and spotting lucrative investment opportunities.
Cultural Delights: Arts, Food, and Festivals
Victoria is a refuge for culture with a wide variety of artistic, culinary, and festival experiences. With a large number of art galleries, theatres, and music venues, Melbourne is well known for its robust arts sector. While the Melbourne Arts Precinct is home to renowned organizations like the Australian Centre for Contemporary Art and the Melbourne Theatre Company, the National Gallery of Victoria exhibits an extraordinary collection of both foreign and Australian art. With its wide variety of restaurants, cafes, and food markets, Melbourne has a lot to offer food enthusiasts. The Melbourne International Comedy Festival and the Moomba Waterfest are just two of the many events that are held in the city each year. There's never a boring moment in the state because of its diverse cultural offerings.
Natural Wonders: Explore the Great Outdoors
This region is endowed with spectacular natural beauty outside of the city limits. Famous coastal route The Great Ocean Road offers breathtaking vistas of jagged cliffs and the recognizable Twelve Apostles. The Grampians National Park tempts nature lovers with its impressive sandstone mountains, a profusion of wildlife, and scenic hiking trails. A short drive from Melbourne, the Yarra Valley is a wine lover's heaven with vineyards and cellar doors selling top-notch wines. Phillip Island is also well known for its cute penguin parade, where guests may observe young penguins come ashore each evening. Victoria offers countless chances for discovery and adventure due to its wealth of national parks, beaches, and outdoor pursuits.
In conclusion, the combination of urban sophistication and natural beauty makes life in Victoria a mesmerizing experience. The state never fails to awe and enthral visitors with its vibrant arts community, mouthwatering cuisine, breathtaking natural scenery, and outdoor activities.