What's Byron Bay's Secret Ingredient?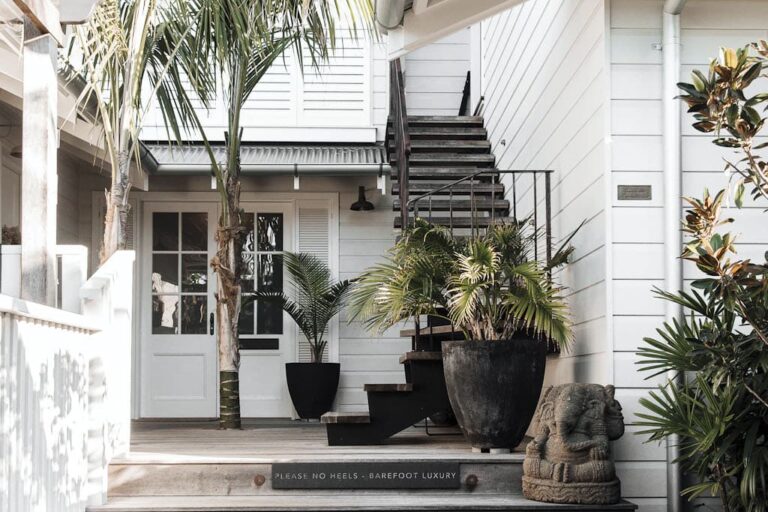 WORDS: Steve Hunt PHOTOGRAPHY Brian Usher - www.usherusher.com plus Supplied
Thanks to Deb Garske's vision, Byron has a sanctuary where you can switch off, recharge and rediscover what life is all about.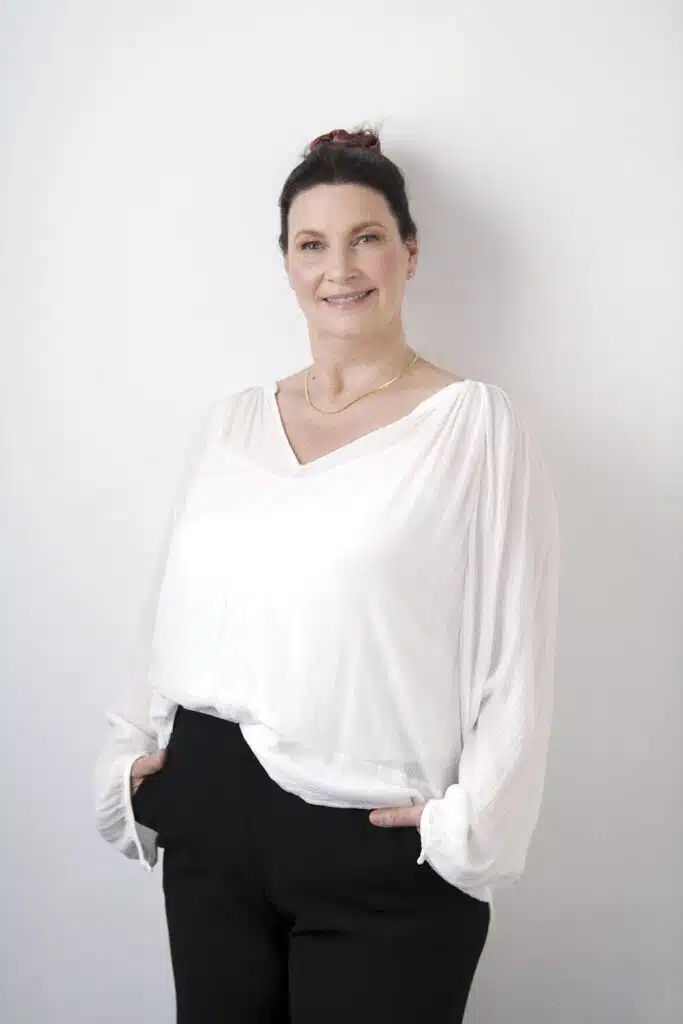 There must be something in the air at 28 degrees latitude.
Maybe that's why for decades people from all over the world have gravitated to Byron Bay – Australia's premier alternative luxury lifestyle town – which just happens to be on the 28th latitude. It's the most famous retreat in Australia for the weary, the embattled or for soul searching. The beaches: Stunning. The vibe: Eclectic. The climate: Perfect.
Deb Garske is no exception to the migration– her epiphanic moment came in 2012 when stressed and exhausted, she did what many people have done over the years – fled the rat race and moved to Byron Bay in the hope of a new life away from the hectic trappings of contemporary 21st Century western living.
If the loss of her first husband and the day-to-day rigours of raising young kids weren't enough, her seemingly terminal cancer diagnosis was the straw that finally broke the camel's back. "I was told back then I had two weeks to live with Stage Four Hodgkins Lymphoma," recalls Deb, interior designer and owner of the stunning and aptly named 28 Degrees luxury guesthouses in the heart of Byron Bay. "I refused to accept the diagnosis and just had to get out — and 10 years on here we are."
Opened in 2015, 28 Degrees has become one of Byron Bay's primary luxury accommodation choices. "The ethos of 28 Degrees is quite simple," Deb says. "I set out to provide the perfect location for a slow living reset; a haven in the centre of Byron Bay where everything is within walking distance, but as soon as you walk through the doors you are transported into a sanctuary."
Walk into 28 Degrees and – when you know her story – you witness the manifestation of Deb's life story – a rich narrative of a girl who grew up in the large shadow of a father's global corporate career which took her all over the world to live. She even met the Queen – twice — once as a barefoot preppie when she was living on Norfolk Island.
28 Degrees is eclectic to say the least. Throughout the property there is an array of internationally-inspired memorabilia and art that represents various times and locations in her life. Her inspiration is drawn from a fusion of cultures due to Deb's international travels across Japan, the Philippines and Norfolk Island. The noticeable touches of a coastal beach theme come from personal items collected from around the globe, an example of which hangs in the atrium —  a tortoiseshell from Deb's father which he collected spear-diving in Fiji in the 1960s.
For the rooms, muted tones have been chosen to create a peaceful and calm place to sleep, relax and unwind. Deb sourced furniture from all over the world; for example, Maker and Sons lounges from the UK are all made naturally with no metal or anything artificial. The luxury features speak for themselves including high-quality linen, artwork, fabrics and simple touches. The bathroom tiles are from Iran and the pool tiles are from Marrakech, while the international 'Pavilion' style separation is evident across the property with each of the seven guest rooms in its own space, creating a private residence for each guest.
Each guest is treated to a complimentary breakfast in the form of homemade paleo granola – the inspiration of the Covid pandemic when Deb started making her own breakfast recipes while borders were closed and guests were absent.
The granola contains seasonal fruit compote and organic yoghurt parfait style and is paired with slow-filtered moonshine coffee or a selection of organic teas.
You can even drink the water in the pool – the water running through the Grander water system treatment softens and oxygenates the water, helping to detox and dehydrate weary cells.
It's the perfect location for a slow living reset – here you'll spend long hours lounging by the private plunge pool, indulging in an in-room massage or evenings sipping crisp champagne under the palms before strolling out to Byron's best eateries.
"The whole place has been curated to create a sense of personal touches creating a 'home away from home' feeling," says Deb.
The exclusive property is also a hit with discreet guests and has welcomed a plethora of well-known artists, writers and thought leaders. "It's a very common story for customers to come here totally exhausted and to leave recharged and re-energised," she says.
"And that's what it's all about for us."
28 Degrees is focused on sustainability, supporting local enterprises and celebrating female business leaders. Throughout the property, there are themes of these aspects including the selected local suppliers which support charity initiatives, and touches including non-toxic paint and Rubio staining on the all-natural floors. All books are from the local well-known book shop The Book Room and are curated for each guest, the Tea Shop provides organic teas and the beer comes from nearby Murwillumbah-based micro-brewery called Earth Beer Company. Freshly squeezed juices are from Byron Bay, fresh berries and fruit compote are sourced from local markets.
"We're very committed to supporting the local produce and sourcing local products," says Deb. "Byron Bay has been very good to us and we want to give back. And most of all, we want our clients to know what a special place we have at 28 Degrees."
It's the sanctuary she and her husband created for themselves but now want to share with others. It's a place to exhale and when you walk in, the blood pressure and the stress levels drop immediately. "I've seen husbands walk in with their wives looking petrified when they are told there are no TVs in their rooms," laughs Deb. "Then two days later you see them walking out hand in hand having reconnected with each other in a very profound way."
Prices range from $600-$750 during off-peak season across the room categories; luxury master, main classic luxury, lighthouse room and plunge pool.
There's the option of booking the entire guesthouse for perfect privacy – giving the feeling of a very welcoming, stylish friend's home – offering a true respite from the world.