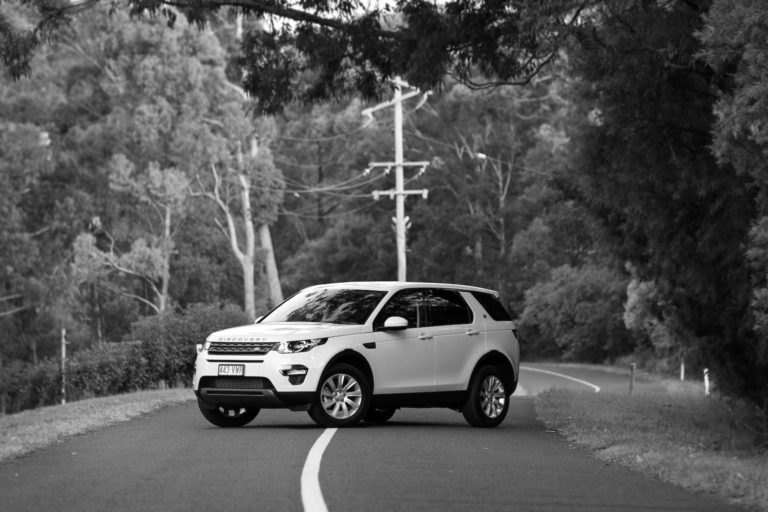 WORDS: PHOTOGRAPHY
ORM motoring mogul Dean McMurtrie takes the latest luxurious Land Rover on a voyage of off-road Discovery … and reports there's a lot more than meets the eye with this sporty and adventurous new SUV.
If there is one carmaker best-placed to ride the surge of popularity for SUVs then it's the Land Rover. The 2015 Discovery Sport SD4 from the revered marque oozes style and certainly turns heads as I cruise the Coast, soaking up its exhilarating performance which is cleverly blended with premium safety and amazing efficiency courtesy of its dynamic and robust design.
This latest Dream Drive came about on the suggestion of Beric Lynton, dealer principal of Bruce Lynton Land Rover. It was certainly hard to decline the offer as, being a family man who, with my partner and the three kids between us, requires a versatile vehicle to put to our purposes, and, of course, preferably with a premium level of luxury.
We found the Discovery Sport SD4 provides plenty of room for all, and with the comfort of the automatic hatch, loading and unloading is almost effortless.
The Discovery Sport SD4 seats seven passengers in a 5+2 configuration. When operating as the traditional five-seater there is almost 5 litres of boot space, which is very important for a small family. However, all seats in the middle row can collapse with the release of a lever and your SUV is a seven-seater and as large as a van and although this reduces the storage, I'd suggest this is still this is still the most voluptuous van ever.
As interior design and technology is so important these days, my hat goes off to Land Rover's design doyens who have certainly achieved the right mix. There's a large display screen including reverse camera function and satellite navigation system onboard, and I found this to be very user-friendly and extremely clear for reversing, which is so important to anyone with young children.
Of course the Discovery Sport is fabled for its serious off-road capabilities and I must say the four settings on the centre console make it very easy for the driver to choose a specific style of terrain with a selection of General, Grass, Gravel or Snow. I immediately set course for The Panorama in Tallai which, for those who do not know the area, is a very steep climb to the top giving the 9-speed automatic 140kw diesel engine the chance to prove its mettle. Using the Grass and Gravel settings, instantly I could feel the car's traction change as the electronics took over to ensure my safety at all times.
An iconic British company, Land Rover doesn't build anything else but off-roaders … so when you consider Australians also have an equally strong penchant for premium brands, and it pioneered the luxury four-wheel drive, it thus makes sense that the marque would be at the top of family shopping lists.
I know that driving this luxury SUV around all weekend made our lives that little bit easier in every aspect.