Think Clean, Think Green. Those brands committed to a sustainable future.
WORDS: PHOTOGRAPHY Photo by Sarah Dorweiler, Evano Community
As our world continues to evolve and change, green chemistry has risen to the challenge to meet the onslaught of pollutants and chemicals that are wreaking havoc on our natural biosphere.
The human body, that great absorber of chemicals and toxins, is also challenged, and as a consequence, perfumers are investigating alternatives that exclude parabens, phthalates, sulphates and other nasties, including alcohol, to usher the wearer in discovering a new world of clean, green cosmetics and fragrances.
Cruelty free, sustainably designed, eco-friendly… a must go for the brands who want to jump forward in time and experience the future of the cosmetics and perfumery!
Hermetica, the Clean Perfume Alchemy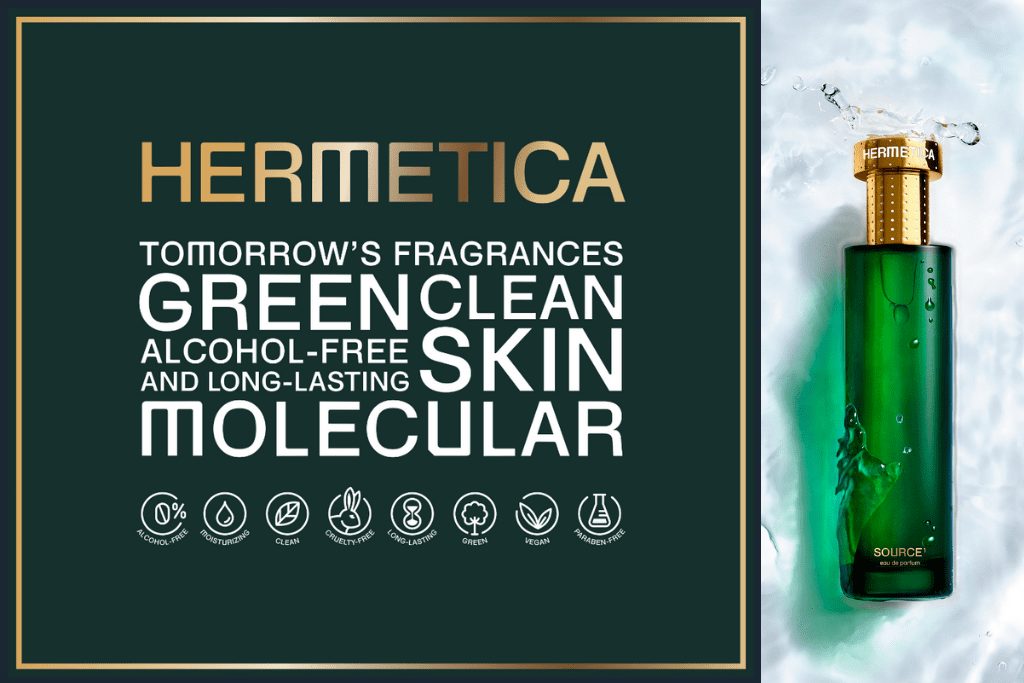 Enter Hermetica, brainchild of perfume makers extraordinaire, John and Clara Molloy! Utilising new patented, state of the art technology, Hermetica fragrances are Molecular alcohol free, clean, vegan, cruelty free that once applied, deliver the extraordinary depth of an Eau de Parfum, whilst treating the skin with powerful humectant goodies!
Their formulas mainly use green chemistry, and the perfume bottles are made with 100% recyclable glass, endlessly recycled without loss in quality or purity.
The French House is also partnering with a non-profit ecological organization to finance the planting of more than 5,000 trees in Madagascar and Indonesia. For all purchases on the website, a sum will be donated to the reforestation programs carried out in these regions.
All Hermetica fragrances are clean, vegan, cruelty free, alcohol free and long lasting.
Click here to discover Hermetica Green Fragrances.
Maison Crivelli and Eco-Responsability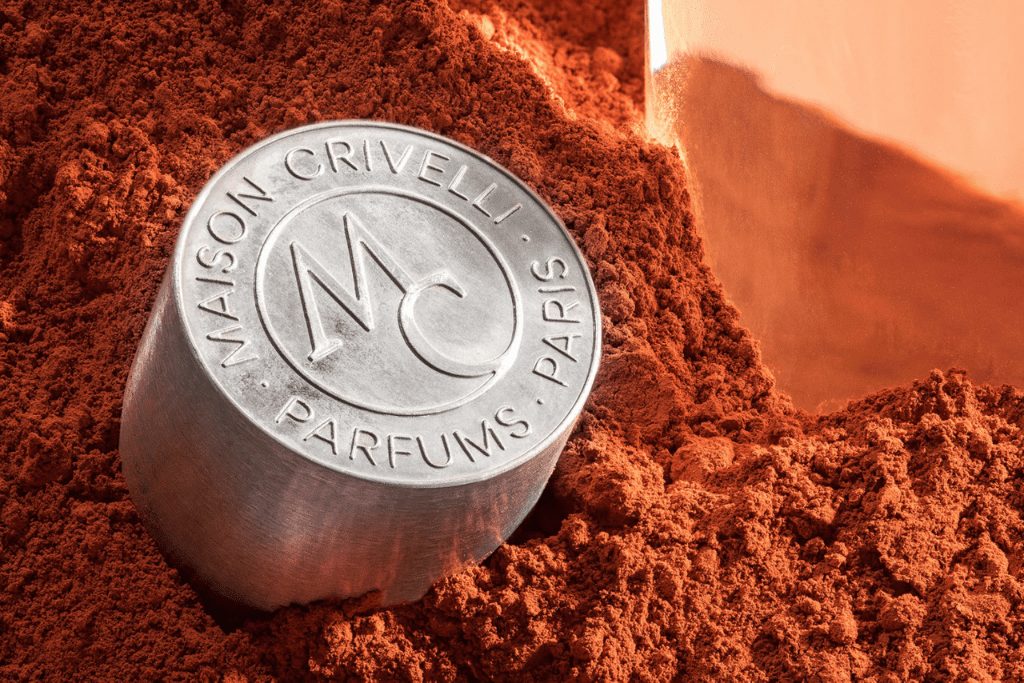 The French House Maison Crivelli has chosen minimalist and eco-responsible packaging to reduce waste. The glass bottles are produced in France and Spain and the boxes and cases are designed using 100% Italian FSC paper and contain no plastics.
The cellophane used to protect the perfumes is produced from wood cellulose, which is biodegradable and compostable. Packaging and quality control of our products is done by hand in France.
Behind the green brand, his creator – Thibaud Crivelli – fully aware of the need to encourage sustainable development practices for perfume raw materials. A commitment without compromises for a sustainable approach focusing on limiting soil depletion or deforestation, avoiding chemical fertilizers, and maintaining a high level of quality.
Maison Crivelli is also partnering with Coeur de Foret Charity: for every purchase of 3 bottles, the French House clients are contributing to the production of 1 cutting of sustainable patchouli in Indonesia.
All Maison Crivelli perfumes are dye, phthalate, cruelty and plastic free.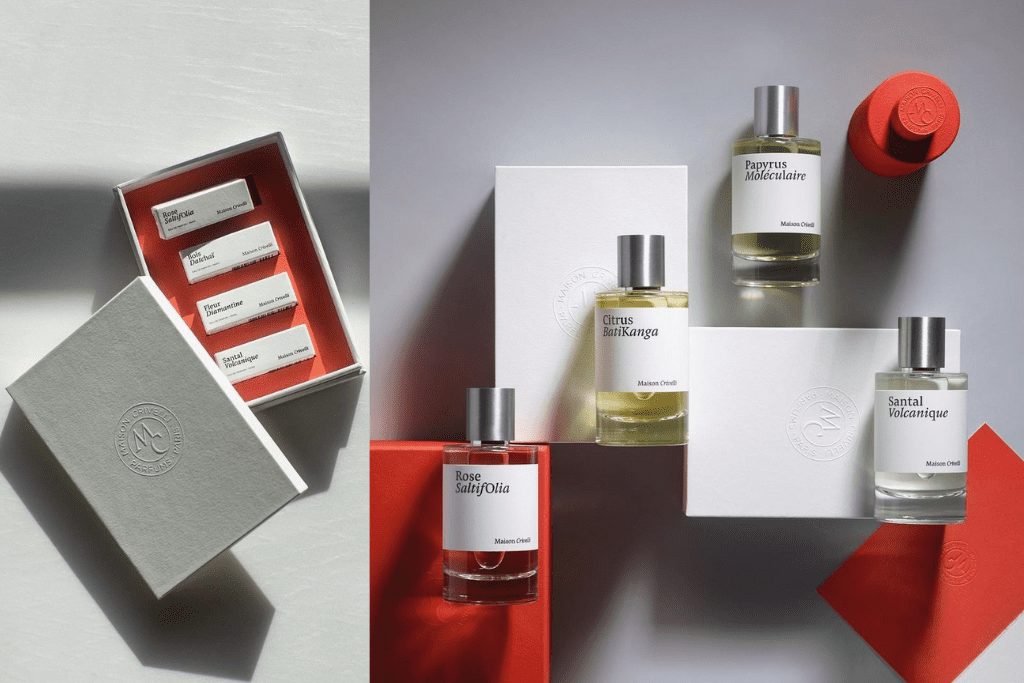 Maison Crivelli offers a range of 8 fragrances, available in 2 sizes (30 and 100mL).
Compagnie de Provence. Made from 95% Natural Ingredients and Sustainably Designed
Inspired by the iconic cube of Marseille soap and made in Provence (France), all their products are made of minimum 95% natural ingredients. Their iconic 500mL pump bottle is only available in recyclable glass and can be refilled as many times as you want from their 1-litre refills!
Compagnie de Provence only works with botanical oils, without colorants or synthetic additives. ​Most of their boxes are also made with card from sustainably managed forests, plus, whenever they can, they work with partners in the region, helping them to reduce their carbon footprint.
​​They are currently looking into sourcing alternative packaging materials with a low environmental impact and finding ways to increase the biodegradability of some of their formulas.
All Compagnie de Provence beauty products are cruelty free, vegan, and made with 95% natural origin ingredients.
Shop Compagnie de Provence 30th Anniversary Limited Edition, available at Libertine Parfumerie.