We've spent years perfecting our pizza dough recipe through trial and error and countless methods and ingredients. Here we have come up with an amazing do-at-home recipe to cook for your friends and family. Buon appetito!  Paul, Alec and James Carney.
310 grams (2.5 cups) 50/50 blend of 00 Flour and All Purpose Flour
8 grams of Fine Sea Salt
4 grams of Fresh Yeast OR 2 grams Active Dry Yeast
4 grams of good quality Olive Oil
200 grams of Lukewarm Water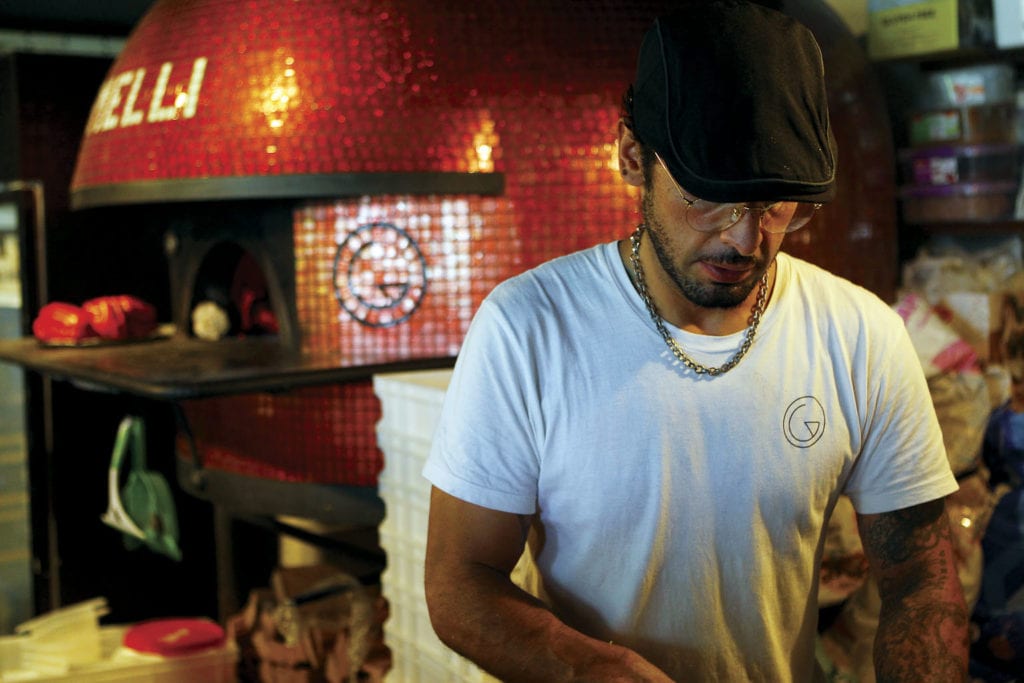 In a bowl, thoroughly combine the flour and salt and make a well in the centre.
In a separate bowl, thoroughly combine the yeast, olive oil and lukewarm water. Pour the wet mixture into the well in the dry mixture and begin mixing the two together with your hands, gradually incorporating the dry into wet. Mix for three minutes.
Once all mixed together, set aside and let it rest uncovered for 15 minutes.
Flour your hands and work surface, gently but firmly knead the mixture for about three minutes or keep kneading until it's a smooth mass.
Divide dough into two pieces, shape them into balls and cover tightly with plastic wrap.
Refrigerate the dough for at least 12-24 hours.
Once rested, open up, roll out to desired size and add toppings. Cook at 220 degrees, until crispy brown, then eat and enjoy!