THE CSIRO Brekky rice pudding with fruit and almonds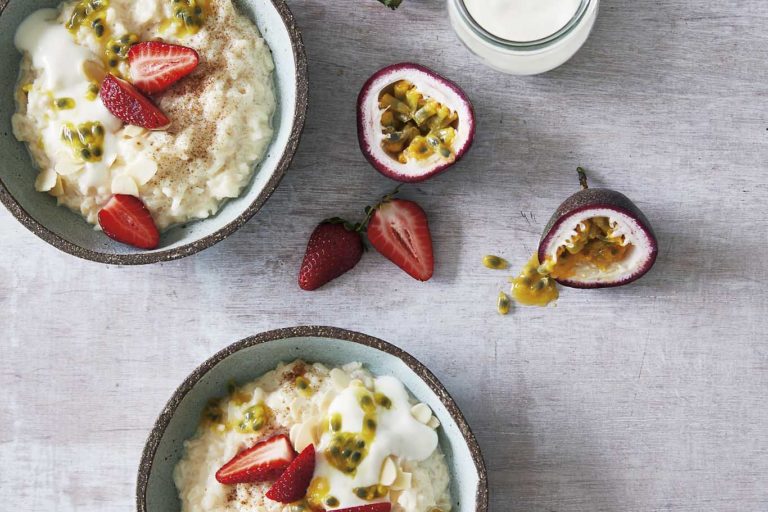 WORDS: PHOTOGRAPHY
HEALTHY GUT DIET
Our gut health has an enormous impact on our overall health and therefore our quality of life. This book was written by a team of CSIRO researchers, nutrition and behaviour scientists and dietitians who offer simple, practical advice and a wide range of tasty, easy-to-make recipes designed to benefit the gut and overall health. Keep your gut wall nourished and strong with these taste testers.
The Csiro Healthy Gut Diet, Pan Macmillan Australia, RRP $34.99, available from all good bookstores or online www.publish.csiro.au/book/7878
Brekky rice pudding with fruit and almonds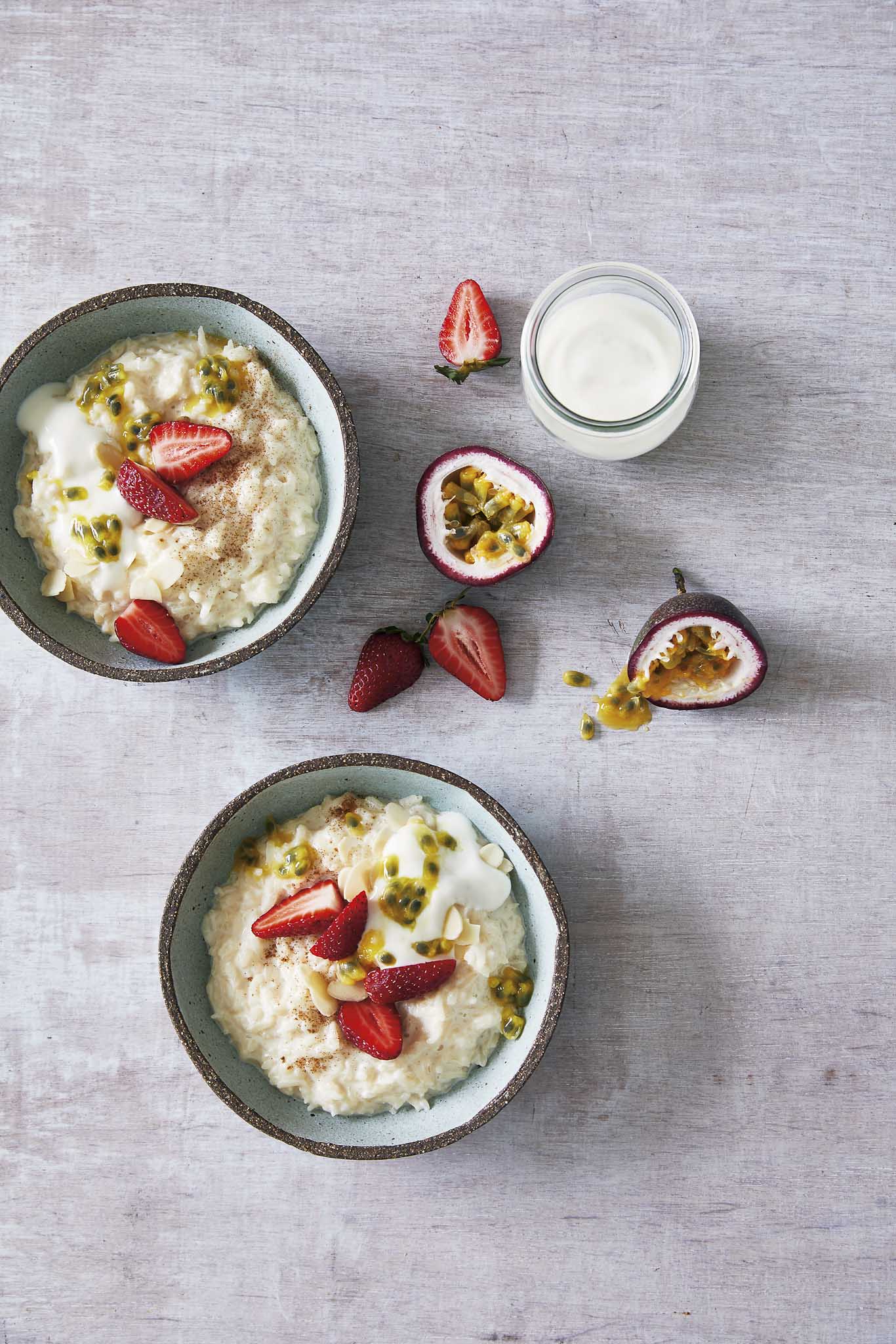 SERVES 4
PREPARATION 10 minutes
COOKING 25 minutes
Ingredients:
1/2 cup (100 g) basmati rice
600ml high-calcium, lactose-free skim milk
1/2 stick cinnamon
1 large wide strip lemon zest
1 teaspoon pure vanilla extract
2 teaspoons pure maple syrup
ground cinnamon, to serve
seeds and juice from 4 passionfruit
125g strawberries, hulled, halved or quartered
20g flaked almonds
2 tablespoons lactose-free natural yoghurt, to serve
Method:
Bring a small saucepan of water to the boil, then add the rice and boil for five minutes. Drain and transfer to a heavy-based saucepan. Add the milk, cinnamon, lemon zest and vanilla and bring to the boil over medium heat. Reduce the heat to low-medium and simmer, stirring frequently, for 20 minutes or until the milk is absorbed, the rice is cooked and the mixture is thick. Stir in the maple syrup.
Divide the rice pudding among four bowls, sprinkle with ground cinnamon to taste, then top evenly with the passionfruit, strawberries and almonds and serve warm with yoghurt.