THEODORE Vairaktaris exudes energy, enthusiasm and passion as he talks about his latest – and perhaps greatest – venture.
It's not another major commercial painting project that his hugely successful contracting company, the Usher Group, is working on, but something else very close to his heart: the act of giving.
The diminutive Gold Coast business colossus has just launched a new charity fundraising platform, Fund My Challenge, which he reckons could very well take the world by storm.
Matching carefully vetted charities with high-profile ambassadors, influencers and brands to amplify fundraising campaigns – and inviting the public to come on board with their own challenges and causes to raise much-needed funds through the networking power of social media – the Fund My Challenge app is set to revolutionise the donation-giving process.
We're sitting down with Theo in the Usher Group's modern but modest headquarters at Gaven, the nerve centre for his national painting and associated services company that has worked on many of Australia's biggest construction and renovation projects, winning a string of major awards along the way.
On the way up to his first-floor office, you catch a glimpse of an impressive-looking skate ramp. 'All work and no play makes Jack a dull boy, the saying goes, and the heavily-inked skate, surf and fun-loving Theodore is certainly anything but.
His is a classic, battling immigrant family-made-good success story.
Born in western Sydney, Theo and his family moved to the Gold Coast when he was in Grade 10 and settled in a Housing Commission home at Merrimac.
After finishing high school, he and a mate started their own surf and skate label, Obscene Industries, which he later stepped away from to study architecture, and later business, at university.
But Theodore decided that uni life wasn't quite for him and he deferred his studies to follow his late father, Phillip, into the painting trade.
"I worked with Dad while studying. That was what fed me," he tells Ocean Road.
"I actually love painting and still do it now, though it's more art these days. I get commissioned to do a lot of art and we have our own art crew within the Usher Group."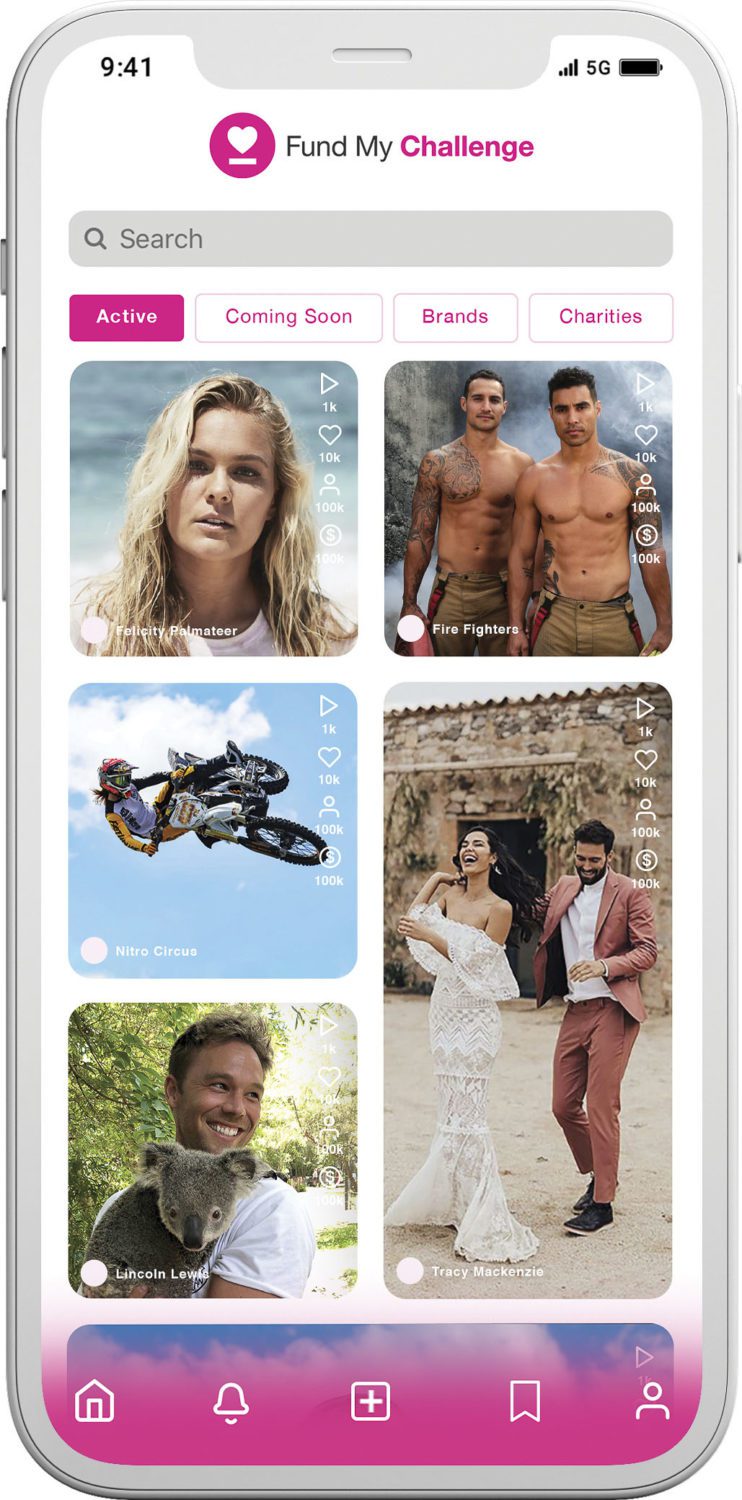 Theodore established his own painting company, UHK (United House of Kolor), in 2001. Starting out painting houses and small commercial buildings, he lived in an industrial shed to get the business off the ground.
In 2004, he bought competitor company, Usher & Son, growing its turnover from $400,000 to more than $1 million.
Today, the Usher Group turns over tens of millions of dollars a year and has more than 500 staff in offices on the Gold Coast and in Sydney and Melbourne.
The company's clients include some of Australia's biggest companies, including construction giant Hutchinson Builders and the Star Entertainment Group, with projects including the multibillion-dollar Queen's Wharf development in Brisbane and The Star Gold Coast.
But at the heart of the Usher Group is a heart; a philosophy to give, share and care, in keeping with Theodore's Greek heritage and humble beginnings.
One of the company's key divisions is Usher Care, which focuses on employee and community wellbeing.
Usher Care, Theodore explains, operates under 12 guiding 'pillars' – one for each month – which employees are encouraged to follow and put into practice. The pillars include gratitude and reflection, love, creativity, awareness, truth, generosity, kindness and compassion.
These same pillars underpin the company's charity arm, Usher Love, and led to the creation of Fund My Challenge.
"We set up Usher Love to help keep track of all the different charities we support and report it internally," Theodore says.
Theodore has been long-time friends with the app's developers, former world lifesaving champion Dan Carruthers and ex-NRL star Chris Walker, and eagerly jumped on board to help make their vision a reality.
"A lot of people are doing challenges, like 25 push-ups a day to raise awareness for mental health, on social media platforms such as Facebook and Instagram," Theo explains.
"Growing awareness is awesome, but it's not actually raising funds for charities that really need the money.
"We wanted to create a platform that was a call to action, where people could upload challenges and drive donations directly to charity."
Another major bugbear for Theodore, Dan and Chris are how charities spend donated funds, with many splashing large sums on salaries, perks and admin costs.
"Unfortunately, there's a lot of dishonesty in the charity space," he says.
"We've seen how charities have mismanaged funds. Often these are the big charities, the ones that go out door-knocking, or fundraising after a natural disaster and are found in everyday shopping centres, that only spend around 20 per cent or less of their donated funds for the cause."
This is why transparency and accountability are at the core of Fund My Challenge.
"We want to give the public confidence that if you donate on our platform, you know exactly what is really being spent on the charitable purpose or person in need," Theodore says.
"The platform relies on the gratuities of donors to grow, as 100% of donations go directly to the charities."
To be accepted by Fund My Challenge, charities go through a rigorous vetting process, using financial records on the Australian Charities and Not-for-profits Commission register. At the time of the interview, Fund My Challenge staff had vetted about 400 of the 58,000 charities on the ACNC website, with only 32 qualifying.
All funds donated through the Fund My Challenge platform are collected and distributed by The Global Awakening, a not-for-profit, tax-deductible gift recipient registered with the ACNC.
"What we've done is create a safe hub for fundraising, with transparency as a core value," Theo says.
"We check each charity's lifespan, purpose, achievements, expenses and staff remuneration before we accept them. A lot of financial information is publicly available on the ACNC website but a lot of people don't know about it or couldn't be bothered checking them.
"What we've done is give the Australian public security knowing that if they donate through our platform, it's going to good charities that meet our criteria."
Theodore points to the scandal over lengthy delays in distributing hundreds of millions of dollars in donations for victims of the 2020 summer bushfires as a prime example of charities mismanaging funds, saying it's the type of bungled scenario Fund My Challenge hopes to redress.
"If we had a challenge for the bushfires on our platform, I'm sure we would have managed that flow of donations and that giving process far better and would have had a much bigger, far more positive impact for the victims – there's no doubt in my mind," he says.
"If the global public is happy with our vetting process and our criteria and wants to know that the majority of their donation is going exactly where it's supposed to, then support Fund My Challenge because it's a safe hub.
"We want to take this thing worldwide. Our immediate mission is to reach 100 countries and 1000 charities as fast as we can. And with our community and our messaging, we know we can."
Onboard as Fund My Challenge ambassadors are celebrities including actor Lincoln Lewis, Olympic gold medallist Steven Bradbury, surf stars Joel Parkinson, Dean 'Dingo' Morrison and Felicity Palmateer, former track and field star John Steffensen and ex-footy greats including Chris Walker, Ben Hannant, Bryan Fletcher, Anthony Minichiello, Brendan Fevola and Campbell Brown.
The ambassadors help promote various challenges for charities – which can be suggested by any organisations or individual members of the public via a 60-second video uploaded to the Fund My Challenge app – to pump up awareness and donations.
"It might be 25 pushups or it might be swimming in the cold ocean for 20 days," Theo says.
"We can go and help someone in a wheelchair, someone who lost their home to a fire, flood victims – we're not bound by a genre or a specific cause."
As Ocean Road went to press, Walker was helping launch Fund My Challenge in inspirational fashion with an epic 1757km, 65-day walk from Cairns to the Gold Coast to raise funds and awareness for Beyond Blue, Rize Up, the Alcohol and Drug Foundation and Global Awakening.
The former NRL star and Maroons representative left Cairns in late April and was on track to walk into Suncorp Stadium for the second State of Origin on June 27, before arriving back home on the Gold Coast the following day.
Walking with him on different days were supporters including fellow former Maroon Nate Myles and Theodore, who flew up to Cairns with his young family to show solidarity for the herculean effort.
During a Facetime chat with Walker in Theodore's office, the enthusiasm and excitement for the cause is palpable. People driving past Walker as he strides through the lush North Queensland canefields toot their horns in support, cheer and throw cash donations.
"I love it, I love it," a clearly buzzing Walker says.
"The support's been amazing – the messages, the passing motorists wishing you well. It gives you that little boost of energy when you're down.
"You look at the clock and you've got 20kms to go and the little trigger's in your head saying stop. But then you have a bit of a read of the messages and people yelling out to you wishing you all the best and you don't have time to feel bad. You don't have time to feel sore."
I ask Walker if this is one of the best things he's ever been involved with.
"It's unbelievable," he says.
"I've had some amazing experiences in my lifetime, but I'm getting to that age where my kids are getting a bit older, and I want to teach them about creating something positive and giving back.
"I want to show them that there are good things in life and good people in life."
Theo grins and nods in absolute agreement.
"We've got an intent and a vision but this can be something super-amazing because it's awesome people and brands making decisions for the right reasons and using their networks and reach to amplify these worthy charities," he says.
"With all the bad stuff going on in the world and the negativity, here's a platform that's just about positive content, utilising entertainment to drive donations and doing amazing and cool things for charity.
"It's about expressing love, expressing compassion. It's about positive content. I think that's what the world needs now."