Terry Jackman A Pioneer in the world of cinema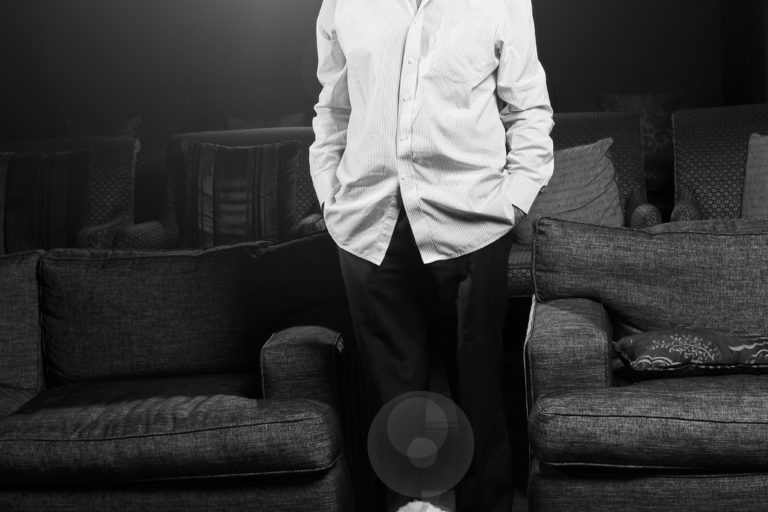 WORDS: PHOTOGRAPHY
Born in Brisbane's Sandgate, Terry left school at the age of 15 to begin his career as an office boy for Birch Carroll and Coyle in 1956. That was the very year TV started in Australia. By the age of thirty, Terry was running the company, which spanned four Queensland Cites.
Terry begins to take me through the journey of his cinema life. After Birch, Carroll and Coyle Terry was head hunted to run Hoyts then the biggest circuit in Australia and it was in financial difficulty.
In those days the six major companies were split between 3 large circuits: Greater Union had Paramount and Universal, while Village had Warner and Hoyts had United Artists (which no longer exits) Columba and Fox. If Paramount or Universal had the big year, Hoyts struggled and that was the risk.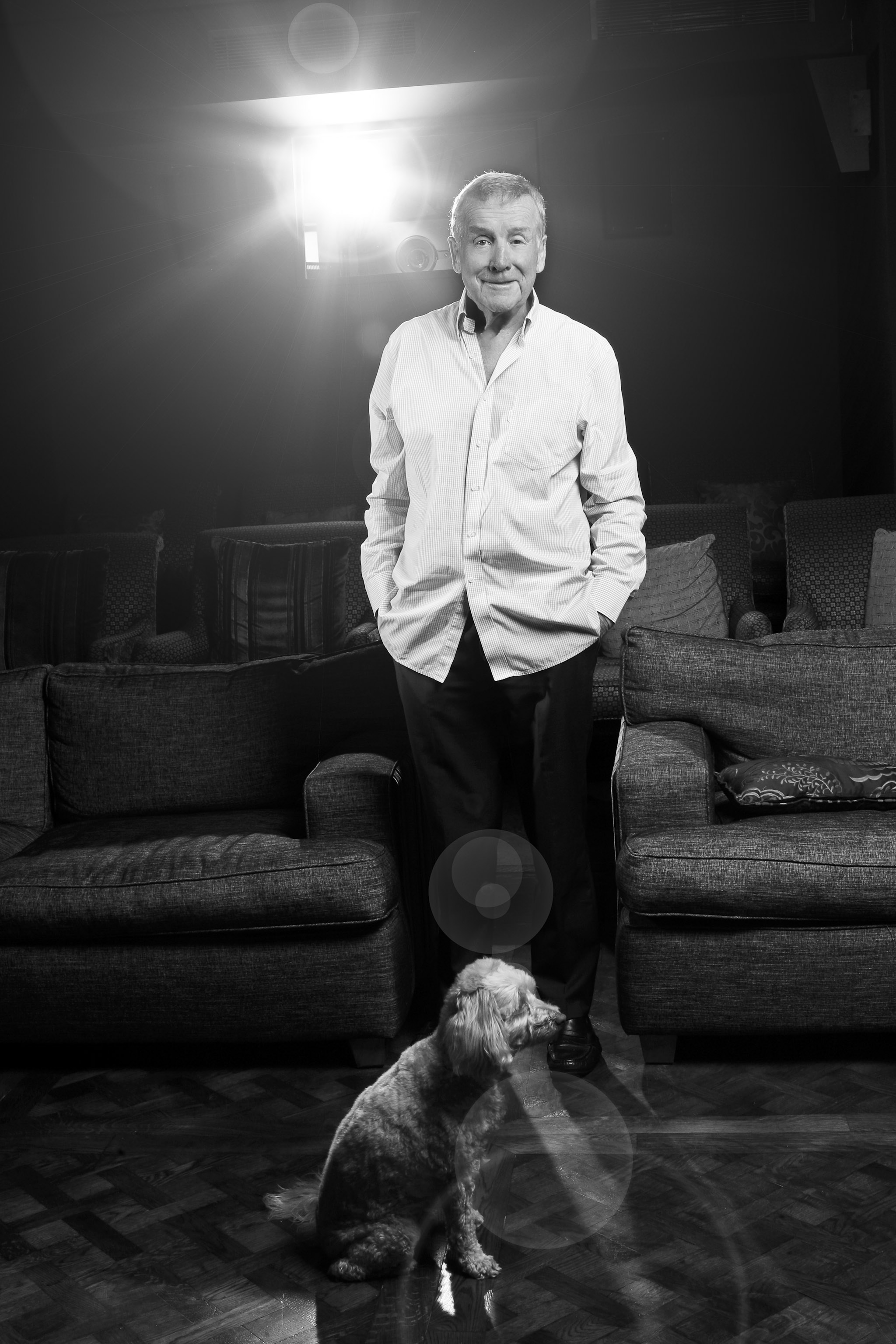 "In my first year United Artists had an amazing run with films like Rocky, The Pink Panther and Carrie while Fox had a little movie called Star Wars." Terry tells ORM. "Back then running a circuit was harder as you did not have access to all the product, only to your own companies, and you had to argue over rental terms for every film. Rental terms are based on the success of the films, so in simple terms, the higher the success of the film, the higher the percentage that is paid;" he considers this a fair system.
"Starting in the business in 1956 was full of negatives and risk with the introduction of Television closing theatre's all over the country. I was told I was in an industry that was dying – certainly in 1956 it looked like that! But here I am still after fifty years in the business. Firstly came the introduction of television, then colour, then video. At every stage, it's was said it's over for cinema's. "In those days all the major companies had offices in every State. MGM was in Brisbane and had something like thirty staff in little old Brisbane.
"Communication was vital – and harder back then! If you had to make a call to Sydney that was a big deal and there was discussion in the office about whether you could afford it. Different times.
"The interesting thing about running a movie company compared to running say Coca-Cola is that they have the same product most of time, where we live in a more interesting business as our product changes constantly. That's what makes it more fun," Terry says with a broad smile.
"Good marketing is the key to drawing an audience to the cinema. These days we have to work hard to keep the interest of the 15 to 25 year old males because of the growth of the mobile phone. "The youth of today live on their phones. A very big cinema exhibitor in Tokyo have reported that the industry has almost lost that age group of boys due to the competition unless it is a big blockbuster like Star Wars.
"Cinemas have to grow with the times. They face challenges just like any industry. One of our biggest has been Movie piracy. It's the biggest threat to the industry today.
"We are fortunate that the federal government has legislated to make film piracy illegal. Roadshow and Foxtel have commenced the first legal actions against piracy on the web. Village Roadshow's Co -Chief Executive Graham Burke, has done an amazing job leading the anti piracy fight. We are all involved in this fight and we're fighting it together as an industry. Graham has been a real champion of this cause. Unfortunately, we will never stop piracy but we are making progress."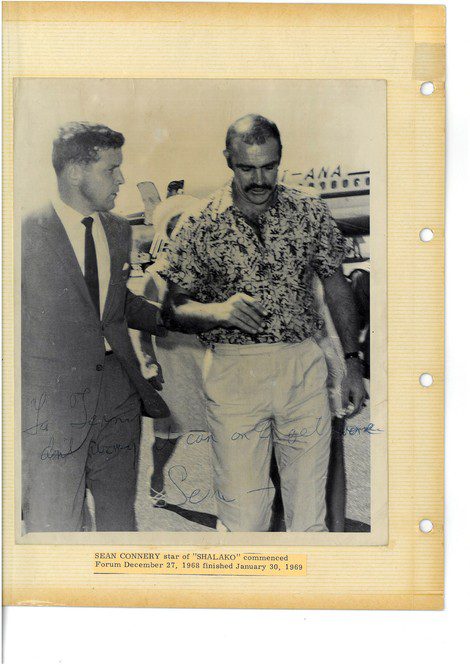 I asked Terry how he sees the growth in cinema expanding. "I see improvements all the time," he says. "It's the quality of the presentation. That starts with filmmakers who have access to more resources. Actual cinemas are so much better than they were ten years ago; they have better sound systems and seating, and the introduction of the Gold Class type cinema has been a big success.
The Chinese Entertainment company 'Wanda' have bought the second biggest circuit in the US – AMC. They bought Hoyts in Australia and recently purchased one of the biggest in the UK. They are now the biggest exhibitor in the world. They have a policy of replacing all the old seating with lounge seats.
"When I look back in my early days, you just required an oil-can to keep the projectors going, now every day there is new equipment to increase the quality of the presentation."
Our chat brings us to where Terry was after Hoyts. He was about to leave Hoyts and there are more exciting and bigger things about to happen – Terry is exploring starting his own cinemas.
Upon leaving Hoyts, he signed up to help with the biggest film of our time, 'Crocodile Dundee' with writer actor Paul Hogan that was released in 1986.
"That was a great film – and still is," says Terry. "Paul had been writing the script for years, and I was good friends with him and John Cornell. I read the script on a plane going from Sydney to London with them. That's how I got involved in it! I thought it was the funniest script I'd ever read. I was able to help and put the deal together in America with Paramount and Fox, which took around twelve months to work it all out."
Terry also worked on other Australian films like The Man from Snowy River, Phar Lap, Burke and Wills, and Coolangatta Gold. "I never felt I was cut out to be a producer," says Terry. "But Crocodile Dundee was amazing to be part of. I'm very proud of it."
I asked Terry if he had any regrets. "When Fox decided to sell Hoyts in Australia, I wish I'd taken the chance to buy it. Looking back, I should have bought Hoyts then. That's my only regret. Other than that, I've had a wonderful time! For someone who left school early, I found a great career and I've had a great life so far.
"The Film business is looking good. There's a great future. Americans are loving our films more and more and the Chinese market is increasing too."
What does showbiz mean to Terry Jackman? "Making a lot of people happy," he says smiling. "And getting them to sit in one big space where they get to see entertainment that runs fifty two weeks of the year – that's showbiz to me!"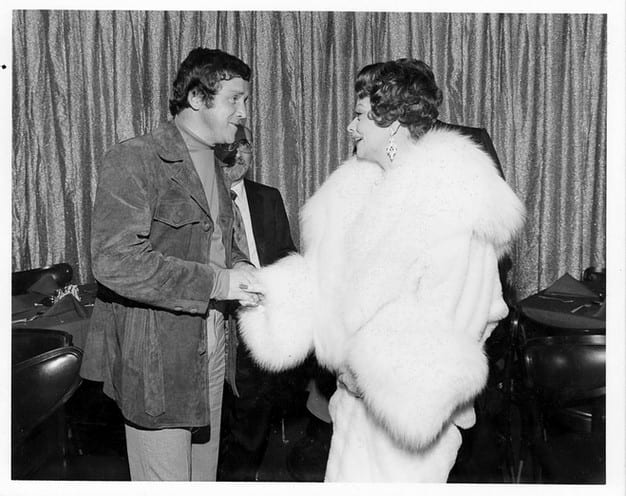 Breakout
Terry is chairman of Australian International Movie Convention, which will be held in October 2016. It's Jupiter's Casino biggest event of the year held over five days, bringing this worldwide industry to the Gold Coast.
The hotly anticipated Australian made film 'Lion' is this year's highlight and will have an exclusive premiere. It's based on a true story and will be released in Australia in January. Another Australian film 'Don't Tell' with Jack Thompson and Rachel Griffith, will be screening at the convention. All up the delegates will see 6 new films over the 5 days.
Breakout
What are the most outstanding films in Terry's film library?
"First up Crocodile Dundee, then Star Wars, Some like it Hot, Chariots of Fire (Director David Puttman is a good friend and I was with him when he won the Oscar!). And lastly, The Man from Snowy River which was one of the very first Australian films I was involved with."