Spotlight on TRACEY ROBERTSON and NATHAN MAYFIELD – Hoodlum Entertainment
WORDS: Caroline Russo  www.hushhushbiz.com PHOTOGRAPHY Supplied
Hoodlum Entertainment is an Emmy and BAFTA Award-winning Entertainment Company. Its dynamic team co-founders, Chief Creative Officer Nathan Mayfield and CEO Tracey Robertson have built Hoodlum into a key international production company.
THE past two years have seen Hoodlum Entertainment expand its global slate across scripted and unscripted television and feature film with productions currently in development with partners including ABC Signature, Fox, Peacock, Stan, Netflix, CBS International and A&E.
Hoodlum is currently set to deliver two feature films for SVODs, with the second series of ABC Signature / Amazon series The Wilds in post-production and ABC's cutting-edge series All My Friends Are Racist streaming on ABC TV + iview. Hoodlum has also announced a collaboration with ABC Australia and Margot Robbie's LuckyChap Entertainment to develop Shakespeare Now, which will reinterpret the work of Shakespeare using all-female writers and directors. ORM chats to Tracey about the company's success.
How did you meet one another, how long ago and what were you both doing then?
We met in 1966. I was working on a TV show called Pacific Drive for Channel 9 at Village Roadshow, on the Gold Coast. Nathan was finishing University at QUT and I needed a casual painter and Nathan came to help and painted the grout for me on set.
How did Hoodlum come about in the partnership for you both?
We started in a business partnership and we both knew we wanted to work together. Nathan wanted to be a director and I wanted to be a producer and we decided to make a company called Robertson Mayfield. We decided to make the name more funky, so we came up with the name Hoodlum.
How did you achieve your first production? What was it and what was the experience like to get from there to where you are now?
Our first show was Override.com.au for Channel 7. We raised the money ourselves with government assistance. We fought constantly because we were nervous and scared that it wasn't going to work.
In terms of working together, what are the ingredients for keeping a business partnership? What have been the most challenging times over the years?
The challenging times are when you never have money and you have employees to pay for but you also don't want to let anyone go. You are constantly trying to bring work through the door. The key to keeping a business partnership is trust. You get more confident and trust in each other's abilities and you start to believe you are both in it for the long haul. Also, have fun! Being in the film, TV and entertainment Industry is a whole lot of fun. We also strive to keep an open mind and to never be closed off to new ideas.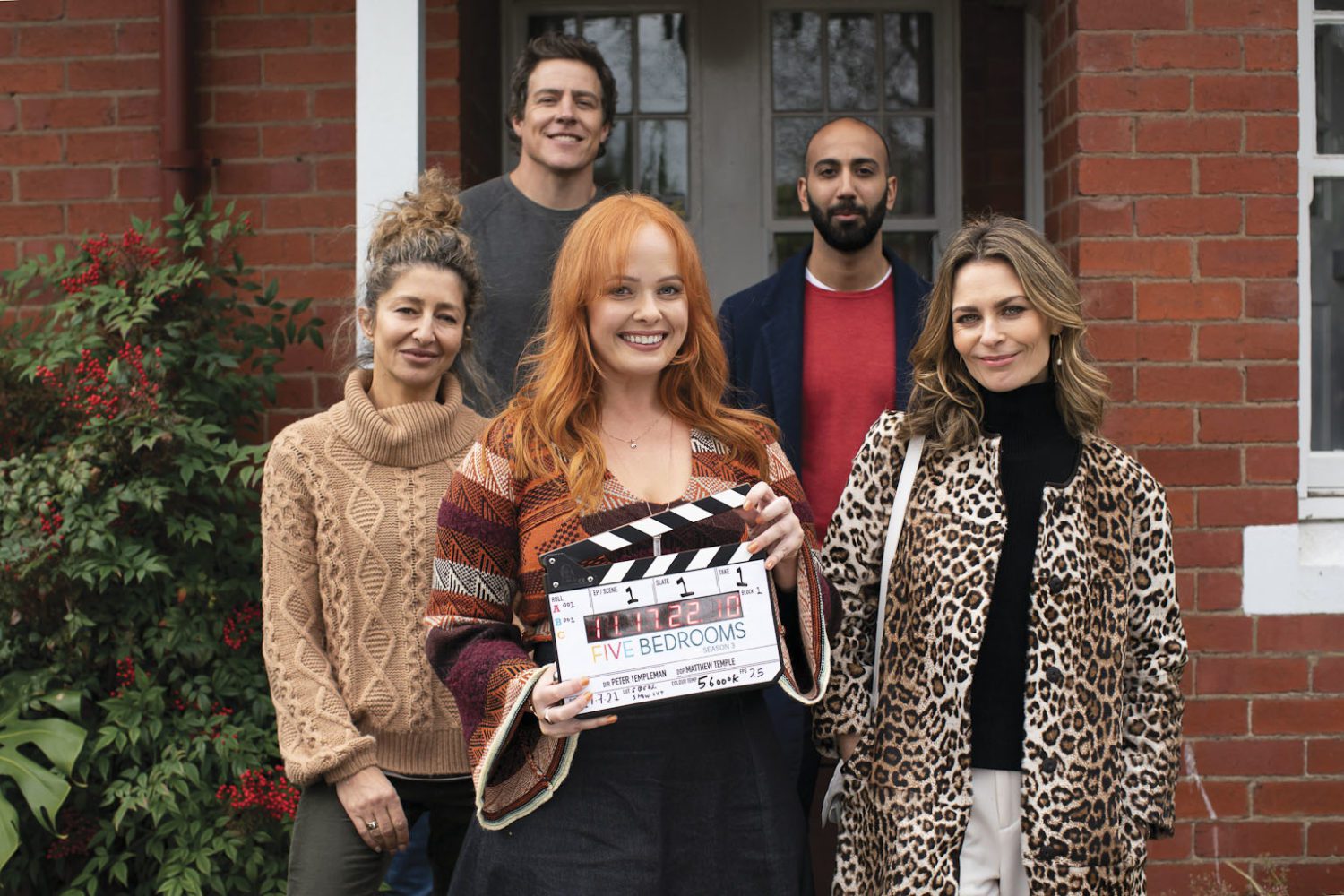 Hoodlum's progress has been amazing, with award-winning shows and the expansion. What are the daily pressures you deal with in keeping the production company going?
A daily pressure is that there is always a new problem to deal with each day. However, that comes with the job of being a producer. We are problem solvers. Another pressure is that we are constantly trying to find new, unique and exciting content.
What has it been like working during the past two years, working through Covid?
It's been challenging for everyone. Being in LA in lockdown from March to October 2020 was overwhelmingly difficult for myself and my family. Then moving my family back to Australia was a challenge in itself. It was also challenging trying to navigate Covid restrictions with projects in production – trying to keep everyone safe and following all protocols correctly.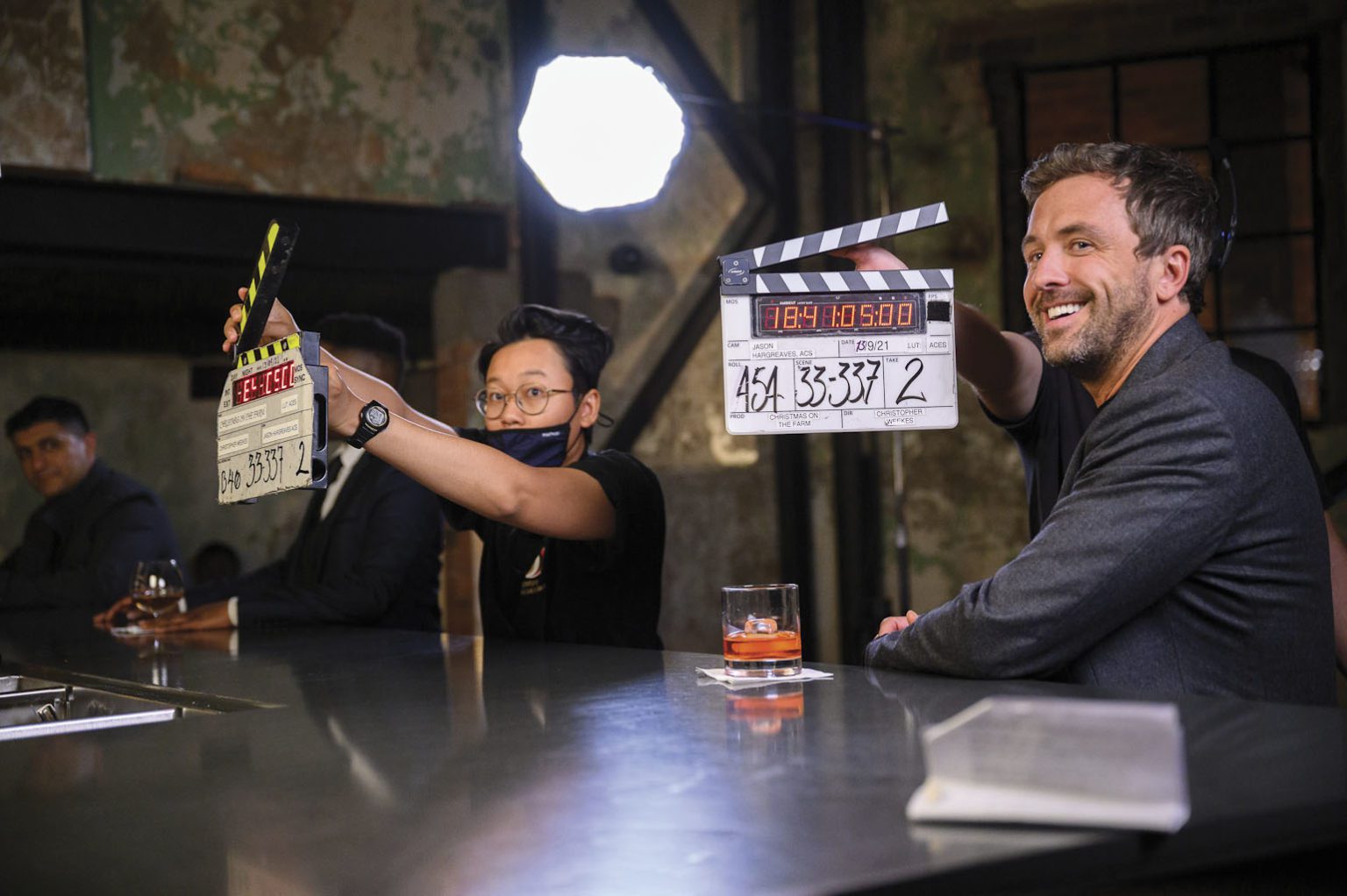 How do you see Queensland looking in the next five or more years for film and TV production? Do you feel we grow more with international productions?
There are a lot of opportunities both domestically and internationally for Queensland.
What is your advice to writers and producers emerging and pitching projects?
Don't give up. As simple as that.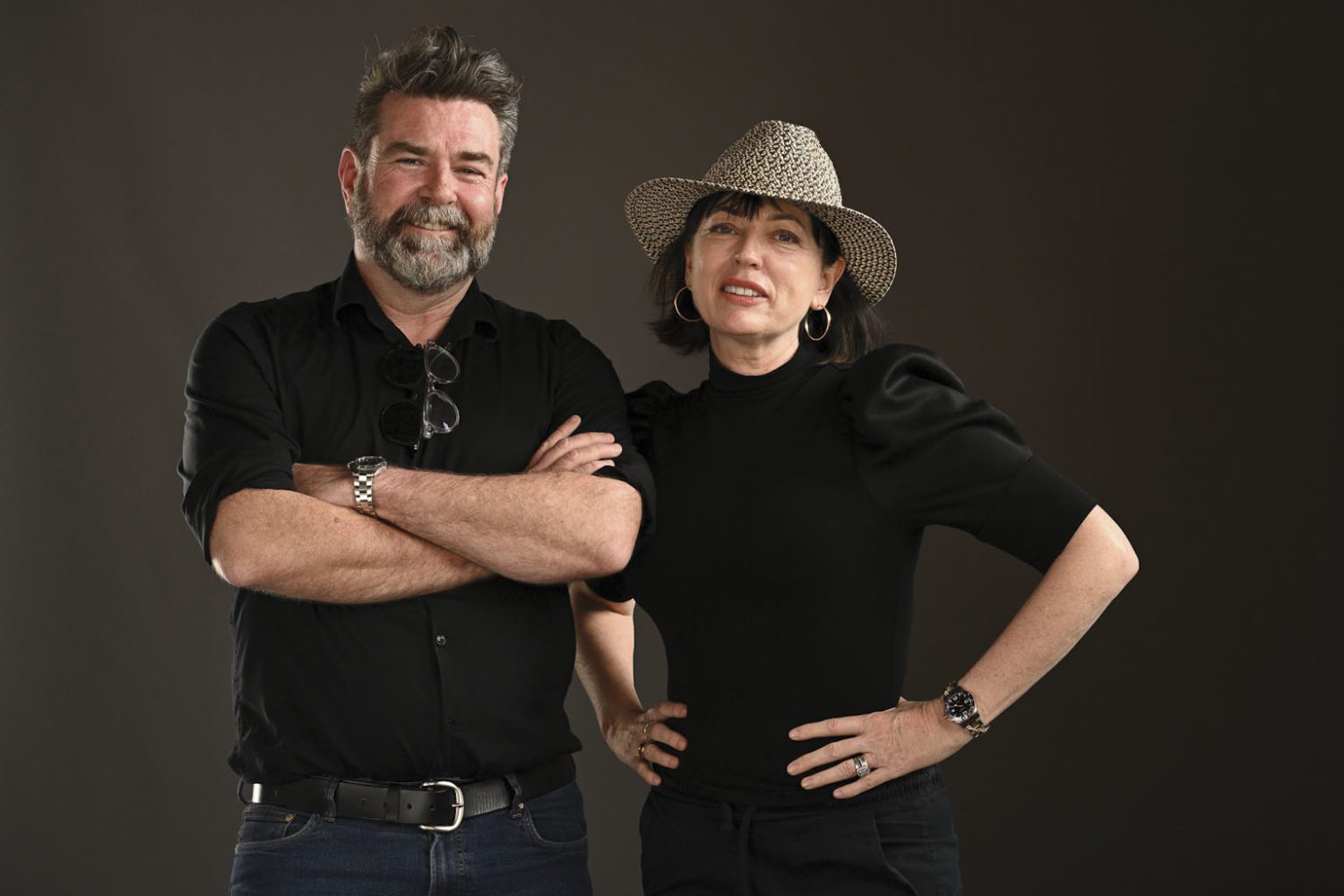 When looking at taking on new productions, what is the process in picking them?
It depends. Sometimes new voices and writers; sometimes it's people you've always wanted to work with. Sometimes it's a genre we want to bring on to our slate. Make industry connections and try to find ways to connect to those avenues.
What have been the highlights of your lives together and if there is one wish you can give one another what would that be?
Exploring the world together, meeting new like-minded people, exploring ideas and facilitating our creative vision.