Spotlight on TOM OLIVER – Creative director, producer and performer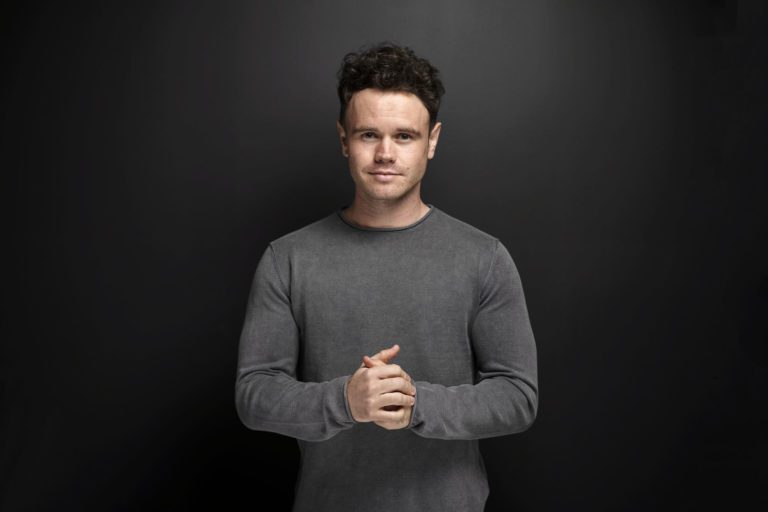 WORDS: Caroline Russo  www.hushhushbiz.com PHOTOGRAPHY Supplied
The founder and artistic director of Wynnum Fringe Festival, in Brisbane, Tom Oliver is an actor, singer, producer and creative director whose resume includes credits across music, theatre, film, television and cabaret. Tom is also the founder and Co-Director of two&Co Casting, in Fortitude Valley, and the sole director of Tom Oliver Productions & TWO Festivals.
Where were you born, where did you go to school and what was your first paid job?
I was born in Surry Hills, in Sydney, moved to Melbourne at age two and Brisbane at age 12. I went to primary school at Guardian Angels in Wynnum and then to Iona College in Lindum for high school. I think my first paid job was at Woolworths, working at the checkout. In the same year, I worked at Video Ezy and that was not about the money. I could rent as many DVDs as I wanted for free. It was more of a lifestyle choice.
How did you start in the industry? What was your first live gig/job?
I grew up living and breathing sports. Cricket in summer and Rugby Union in winter. I wanted to play sports professionally when I grew up. In grade 10, my sport-loving friends and I auditioned for the school musical for a bit of fun. Not expecting to get in, I got the lead role and the rest is kind of history. I loved it. Being onstage was a similar but different kind of adrenaline to playing a game of rugby. The next year, in grade 11, I was cast in a new show that Opera Queensland was producing called Dirty Apple, at Brisbane Powerhouse. I didn't realise you could get paid to work in the arts industry until I got my first week's pay statement from OQ. It was way more money than I was earning at Video Ezy. I controversially pulled out of the First 15 Rugby team to perform in that show and over the years, the sports have taken a bit of a backseat. I'm still a big sports fan but thinking back, gosh I've had some amazing experiences in the arts.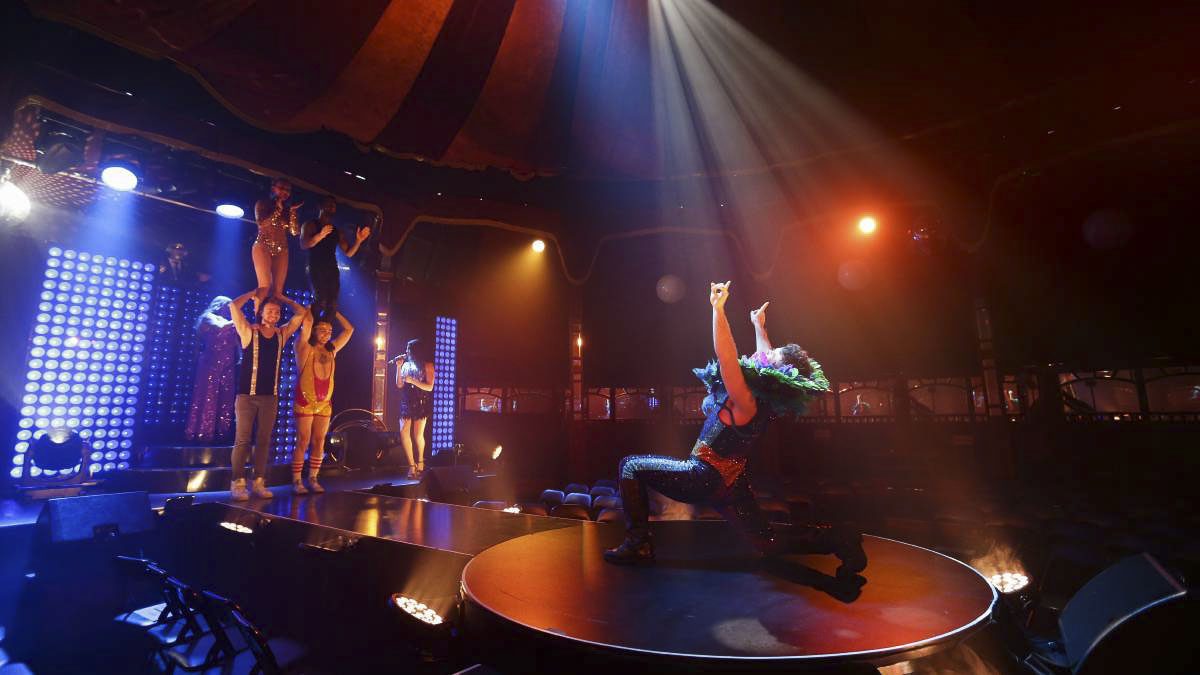 What was your take away being on The Voice and what advice would you give young talent wanting to have a go on the show? 
The Voice was a very good time. Terrifying, but I learnt a lot. I remember one moment when I was rehearsing with Kylie Minogue and another artist on our team (John Lingard … legend) and thinking to myself 'that's Kylie Minogue right there, and we are in Fox Studios rehearsing a song for a TV show'. I think just being around celebrities like Kylie, Ricky Martin, Joel Madden and Will.i.am was an eye-opening experience. I saw how they handled themselves in different situations: in front of the cameras, in the studio, with the crew, the media, the producers, their team, the catering team, the make-up artists. It helped me understand how that environment works and what kind of person I'd like to be within the industry. If I had my time again, or if I was giving advice to a 'younger person' (I can't believe I'm not the youngest anymore), I'd probably just have complete confidence in myself and my ability and not be concerned about things that are out of my control.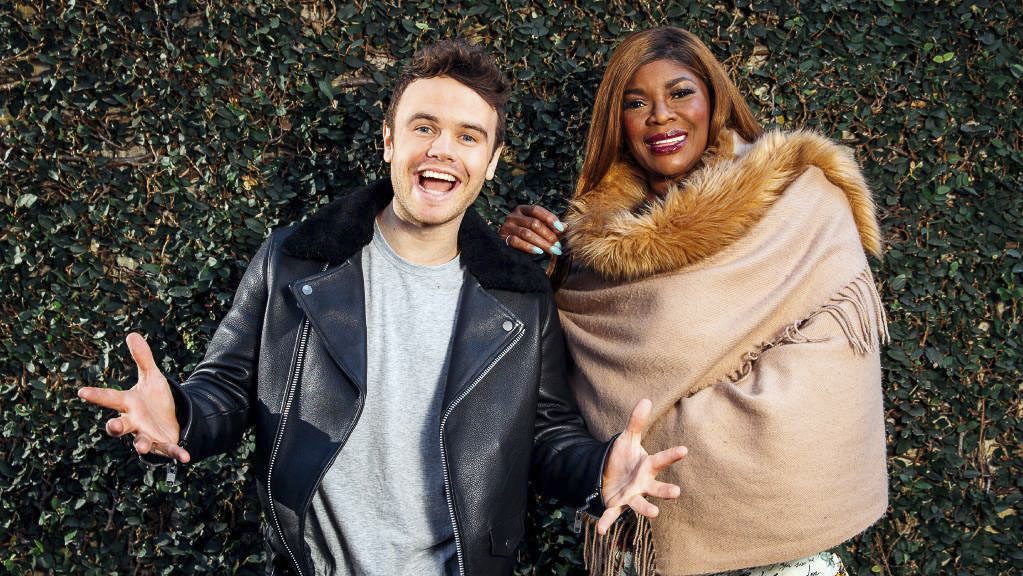 When Covid emerged in 2020, your stage show Rolling Thunder Vietnam at QPAC was cancelled. How badly has the pandemic affected you and the people you know?
Yeah, it's been a very strange 18 months, hasn't it? I remember walking out of the stage door in Geelong on the 15th of March, after we had just opened Rolling Thunder Vietnam, and reading an article saying that people needed to 'socially distance', and not really understanding what that meant. The show was cancelled soon after and the cast, band, crew and creative team flew home. It was very strange indeed.
We were all supposed to tour Australia with that show for the next two months and I was then going over to Hamburg, in Germany, to perform in a theatre show for three months. Eighteen months have passed now. There's no denying it has been tough for a lot of people. I've lost at least 10 months worth of full-time income in cancelled tours. I've moved back in with my parents, rented out my apartment to cover its mortgage and am borrowing my family's car to get around. I'm one of the lucky ones.
A lot of my friends don't have the luxury of moving in with their folks to keep costs down. So yes, I haven't earned much money since March 2020. That being said, there have been some incredible Covid pivots that have come out of this pandemic. The Little Red Co's The IsoLate Late Show, Brisbane Festival's Street Serenades and I think Wynnum Fringe sits proudly on that list too.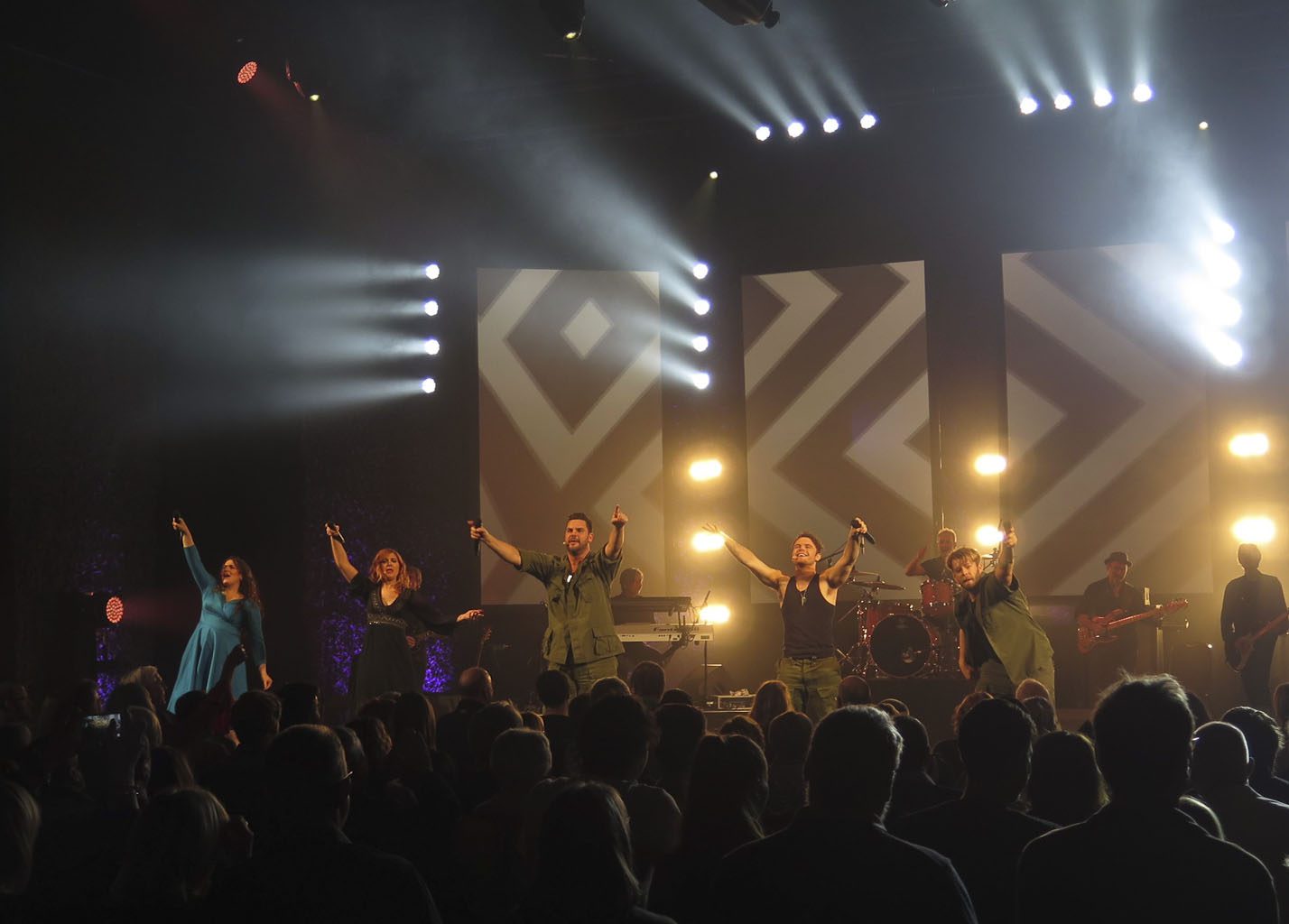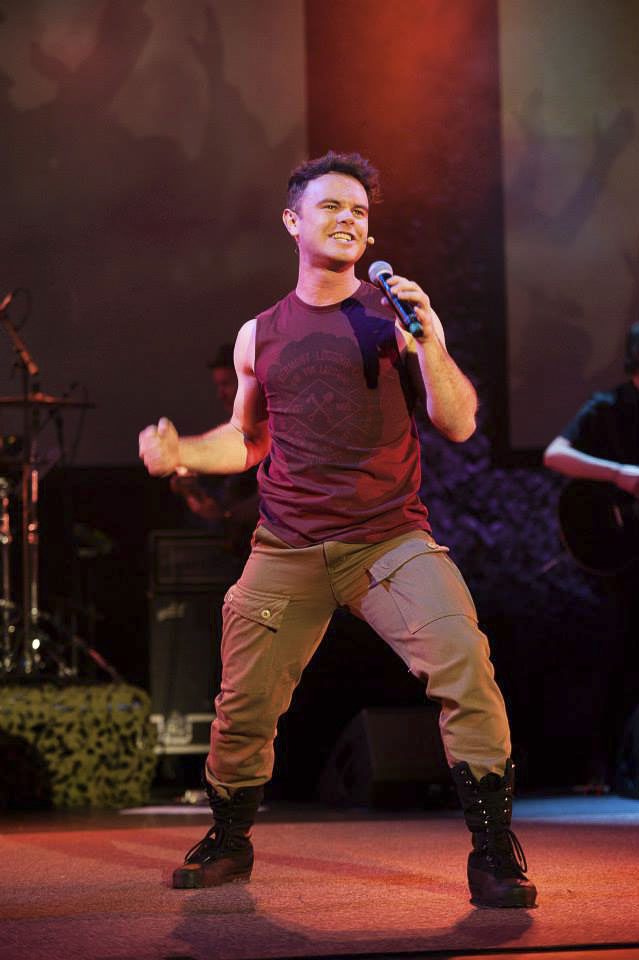 You are about to helm the second  Wynnum Fringe Festival in October. How did this all unfold and how nerve-wracking is it to do such events in unpredictable times?
Wynnum Fringe made its debut in November of 2020, which I think is pretty incredible considering the circumstances of last year. We ended up employing close to 200 artists, streamed the mainstage to about 25,000 people online and welcomed 10,000 people through Wynnum in a Covid-safe environment. Bars were full, artists were performing, people were seeing live entertainment again. It was awesome. I've toured to a few fringe festivals as a performer and always thought 'why doesn't Brisbane have one of these?'. I'd wanted to try and start one but never had a big enough break between gigs to give it a crack. Wynnum (my hometown) has as good, if not better real estate for a big scale event like this. The locals are incredible and Queensland has the talent.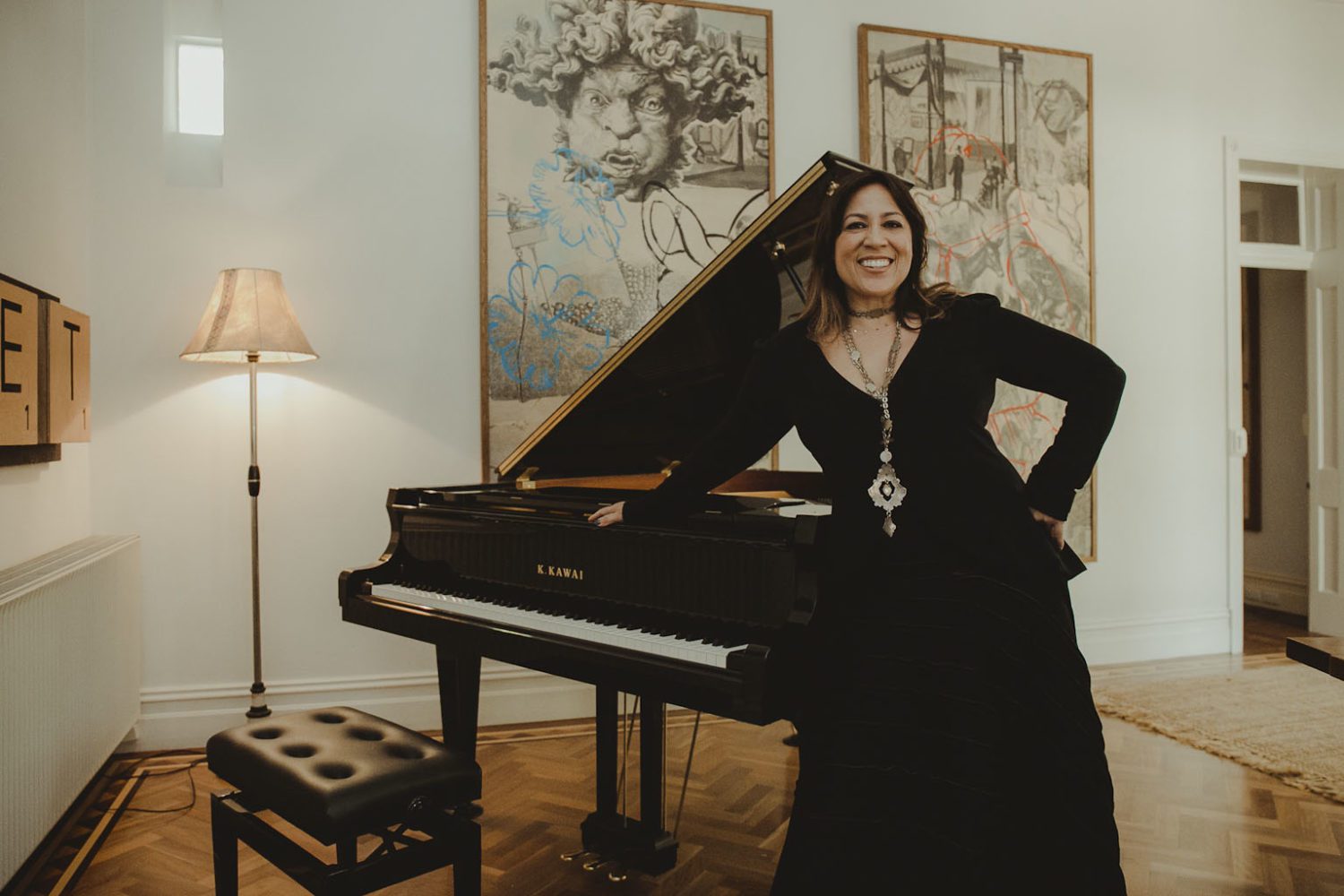 So, as restrictions were easing after the first wave in Queensland last year, I gave it a crack. And it went pretty well. It went so well that we're doing it again this year. Yes, it's a very unpredictable market but we just have to dream big and put out the good vibes. These dreams become a nightmare when there are hundreds of thousands of dollars at stake, so yes, it's risky, but all we can do is prepare well. Our artists need to be seen and audiences need to be entertained. We have to keep trying to do that, now more than ever. Music/art/creativity changes lives for the better. This year, our first event is called Rock The Bay, which is an outdoor music concert on October 9 headlined by Daryl Braithwaite, Kate Ceberano, Bachelor Girl, Sarah McLeod, Luke Kennedy, Mark Sholtez and more awesome acts.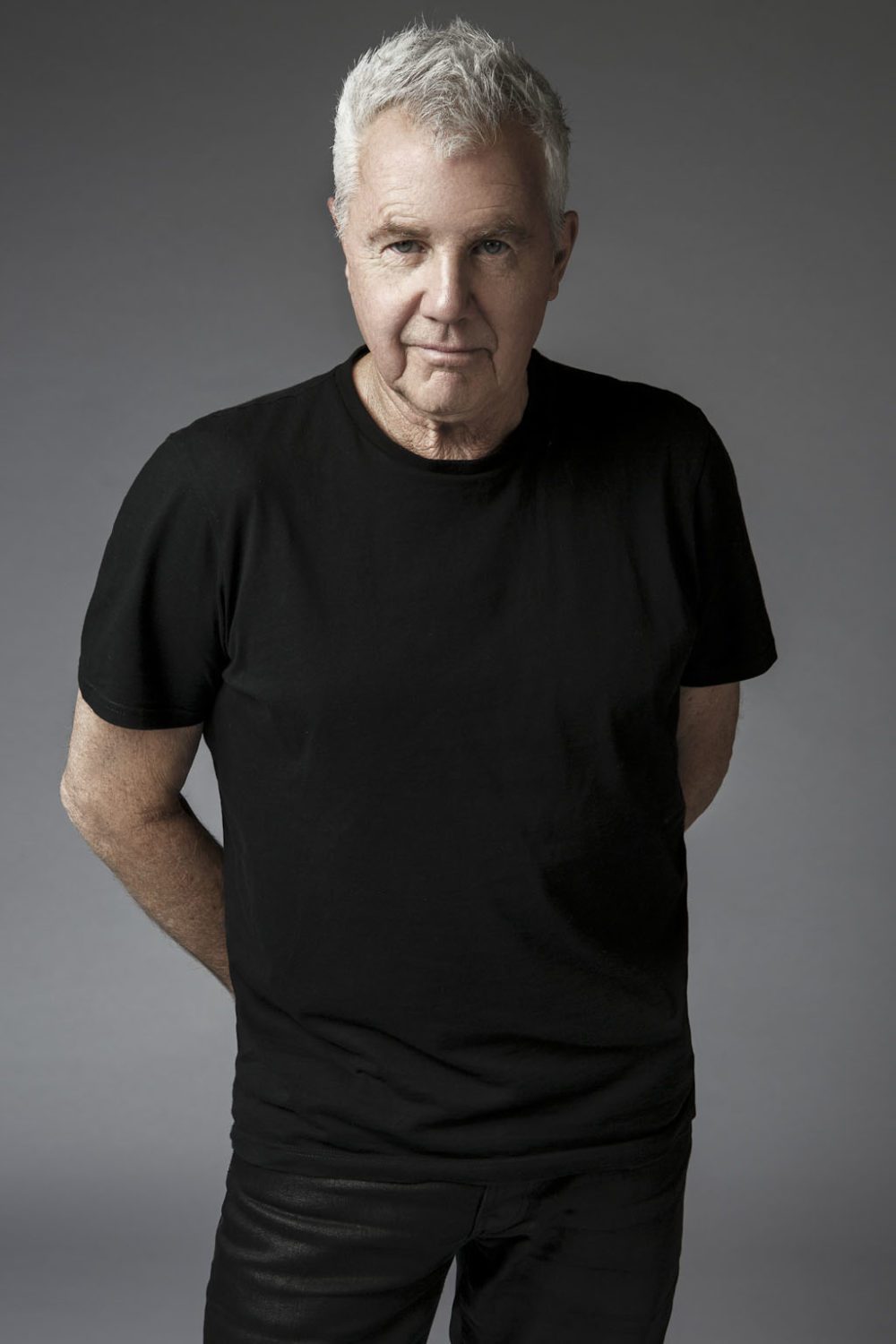 With the festival moving forward what are your long term goals there and for yourself? 
Brisbane is growing into a global city and it deserves a festival like this. I've been working on a five-year strategic plan with some incredible industry leaders from all over Australia and they all agree (that) Brisbane has excellent artists who know how to make new work, they can collaborate at the drop of a hat and make something great. We have beautiful weather and Moreton Bay has huge potential with islands and the airport close by. I guess for me, I'd like to get the festival to a place where it can afford to employ a full-time team, so I can still participate in various creative projects at the same time. I've got so many stories of my own I still want to tell.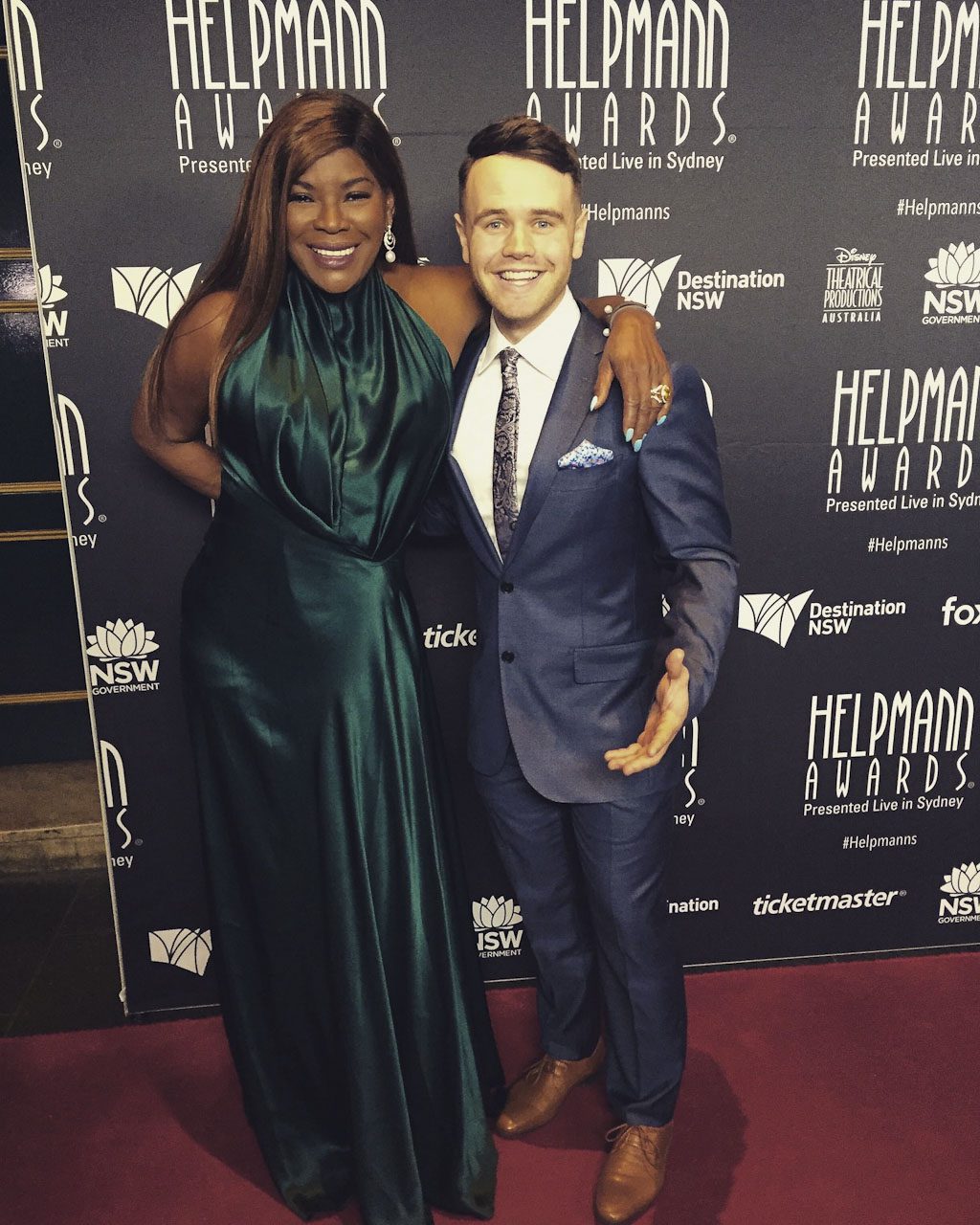 What are the five most important things to you in life?
My health, my mum, dad, brother and my creativity.
Who is your wishlist to work with on stage?
There are heaps and heaps! Barry Gibb is up there. I took a job on a cruise ship a few years ago based out of Miami, Florida, mainly because he lives there and I 'might' run into him. I didn't. There are a few Aussies on my list. I'd love to do a gig with Rai Thistlewaite from Thirsty Merc. I'd love to work on a Taika Waititi film. It's a long list.
Visit www.wynnumfringe.com for the full festival program