Spotlight on MATT WARD Creative director of entertainment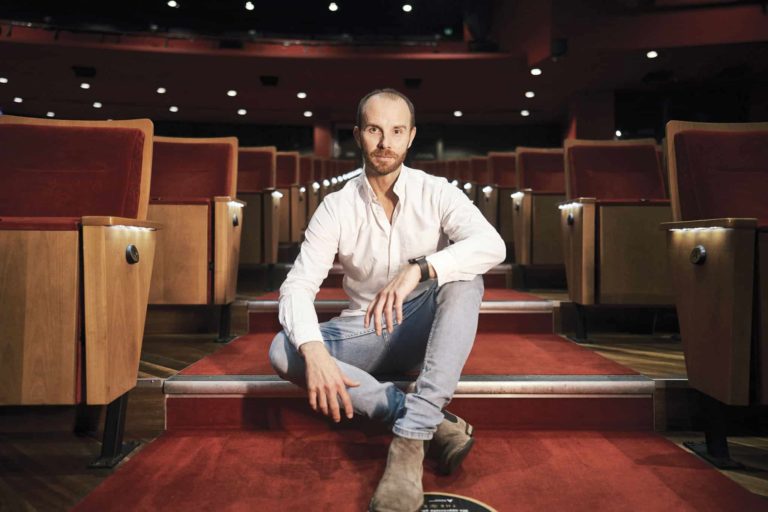 WORDS: Caroline Russo  www.hushhushbiz.com PHOTOGRAPHY Supplied
NATIONAL Institute of Dramatic Arts (NIDA) graduate Matt Ward is the founder and managing director of Matt Ward Entertainment. Matt produced last year's sell-out season of Mamma Mia! at The Star Gold Coast, 2019's critically acclaimed, smash-hit Broadway Musical Wicked at HOTA and the 2018 sell-out season of Rent at QPAC, in Brisbane.
The brains behind the groundbreaking Gold Coast cabaret series The Greenroom Project, Matt has also produced shows for leading artists including Wicked star Amanda Harrison (Up-close & Reasonably Personal), Silvie Paladino (In Concert) and Broadway performer and YouTube sensation Natalie Weiss (In Cabaret).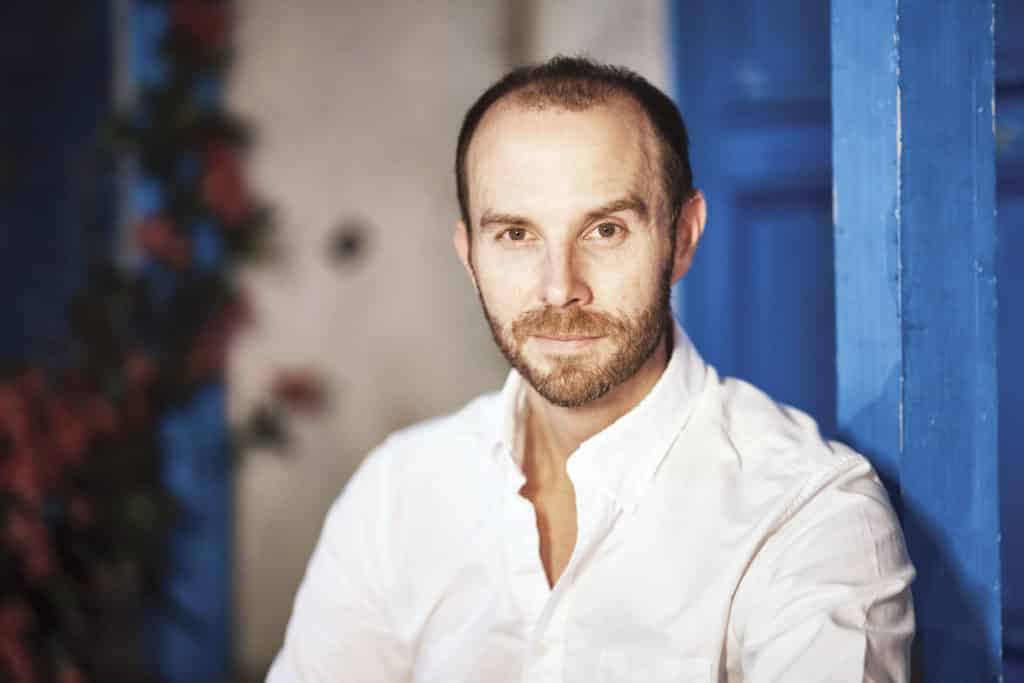 AFTER returning from New York and London in 2008, where he worked and trained alongside some of Broadway and The West End's finest, local vocal star Matt Ward took his career to the next level and established Matt Ward Vocal Studios.
Matt quickly became one of Queensland's most sought-after vocal coaches, with a roster of clients that ranged from musical theatre professionals to solo recording artists who have featured on The Voice, Australia's Got Talent and signed to international record labels. His pupils have also featured in stage musicals such as Matilda, Annie, The King and I, The Sound of Music and Disney's Aladdin.
Matt is passionate about creating opportunities for emerging artists here in Queensland and is thrilled to be producing a history-making production of Priscilla Queen Of The Desert at The Star Gold Coast in July
Tell us about how you started and what attracted you to become a singer-producer. What was the first job you ever had?
"I was always singing and performing as a child. The classic family gathering, 'everyone watch me' kind of kid.  When I was in high school, I began to really focus on performing arts as a potential career and never really looked back. I was 15 in my first ever stage show, Les Miserable at the then Arts Centre Gold Coast. I never really had a 'regular' job, I have always worked in entertainment in some way as a vocal coach, performer or producer."
Who has inspired you over the years or been your strongest mentor?
"I don't think anyone person has inspired me and I guess I could say I am in the market for a strong mentor as I steer the company into a new period of rapid growth. I find inspiration in other great creative ideas I observe. It doesn't necessarily need to be about performing arts. I find great inspiration in beautiful design or other business owners excelling in their field. So many of my close friends are also running their own businesses in lots of different fields, professional services, fashion, construction, interior design, entertainment and travel. They inspire me every day."
You went to NIDA and have lived overseas to develop yourself. What were the highlight for you during that time?
"I have been incredibly fortunate to live and work around the world and to study somewhere like NIDA.  I would have to say living and training in New York was pretty incredible. Working alongside some amazingly talented people helped me grow as a performer and build some life long friendships."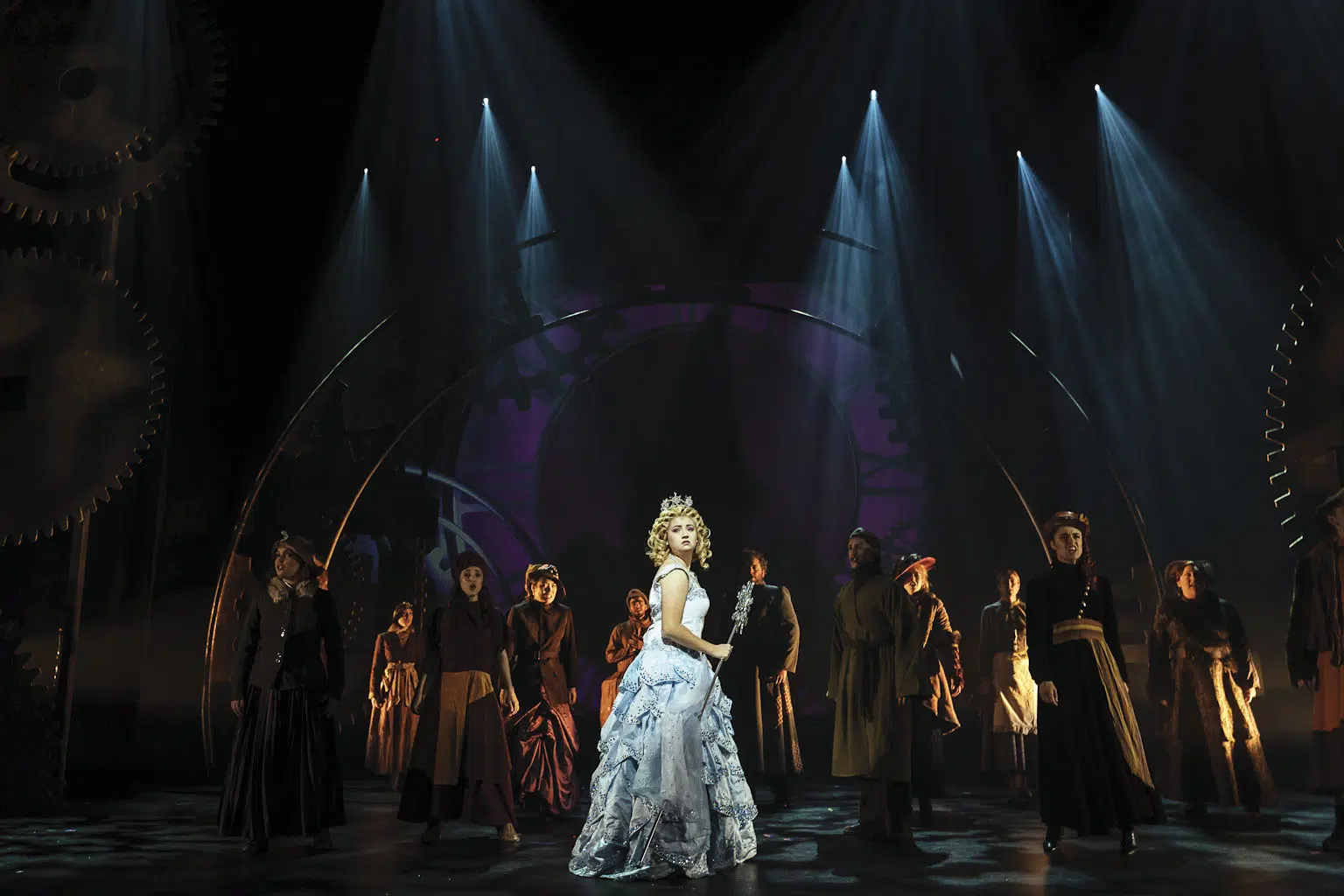 The Greenroom Project was an amazing platform you created many years ago.
How did that come about and what have been some of the biggest achievements of that platform for you?
"If I didn't have the experiences of being on stage at the Arts Centre and doing all of those shows in my teens, I probably wouldn't have pursued this career. When I returned home from London it was very apparent that the local opportunities I had growing up no longer existed as they once did. So, I created The Greenroom Project and The Greenroom Project Junior to create educational and performance opportunities for early career professionals and school-aged aspiring performers. We matched industry professionals with these groups to share their knowledge and to perform on stage with them.
"The biggest achievements of the Greenroom Project and Greenroom Project Junior continue every day. It is when they are selected into a tertiary musical theatre course or I see them nail an audition for one of my current productions, or I hear of their casting announcement in a major national touring musical."
You have now embarked on more in stage production with last year's musical hit Mama Mia, and now preparing for yet another classic with Priscilla Queen of Desert. Is this where you are now more directed to present more productions like this? What has the experience been like for you so far?
"Producing big musical theatre stage shows is a massive project and it takes a great team of people to make it a success like Mamma Mia was. I am learning new things every day about all aspects, front and back of house. It can be chaotic and very stressful, but I am fortunate to say my passion is my job and this makes every day a success.
"Major stage productions are definitely where I see myself focusing my energies for the foreseeable future."
On a personal level, what keeps you together in an industry that has been so challenged in the past two years? How do you see the industry now, while we are still adjusting to make up for the loss of business during Covid times?
"My family keeps me together. Spending time with them helps me not think about Covid cancellation policies and planning casting contingencies.
"The arts has always been a place people turn to during difficult times and the last couple of years is no different. Not many industries are made up completely of people doing what they love and because of that, we are a resilient community. Already, there are new ways of creating exciting works and better approaches to promoting events. I am sure we will look back in years to come and realise as a sector, we became stronger and smarter as a result of needing to do so today."
Do you see your company touring productions in the future and is there anything you can share about what you on the cards in the future?
"We have big plans for many more local and touring productions so watch this space."
What is the best advice you can give emerging artists?
"Stay focused on honing your skills, whether that be your voice or acting or dancing. Take lessons, ask lots of questions and grab every opportunity to learn from working professionals. Watch as many shows as you can in the theatre or online. The more you see, the more you can learn. "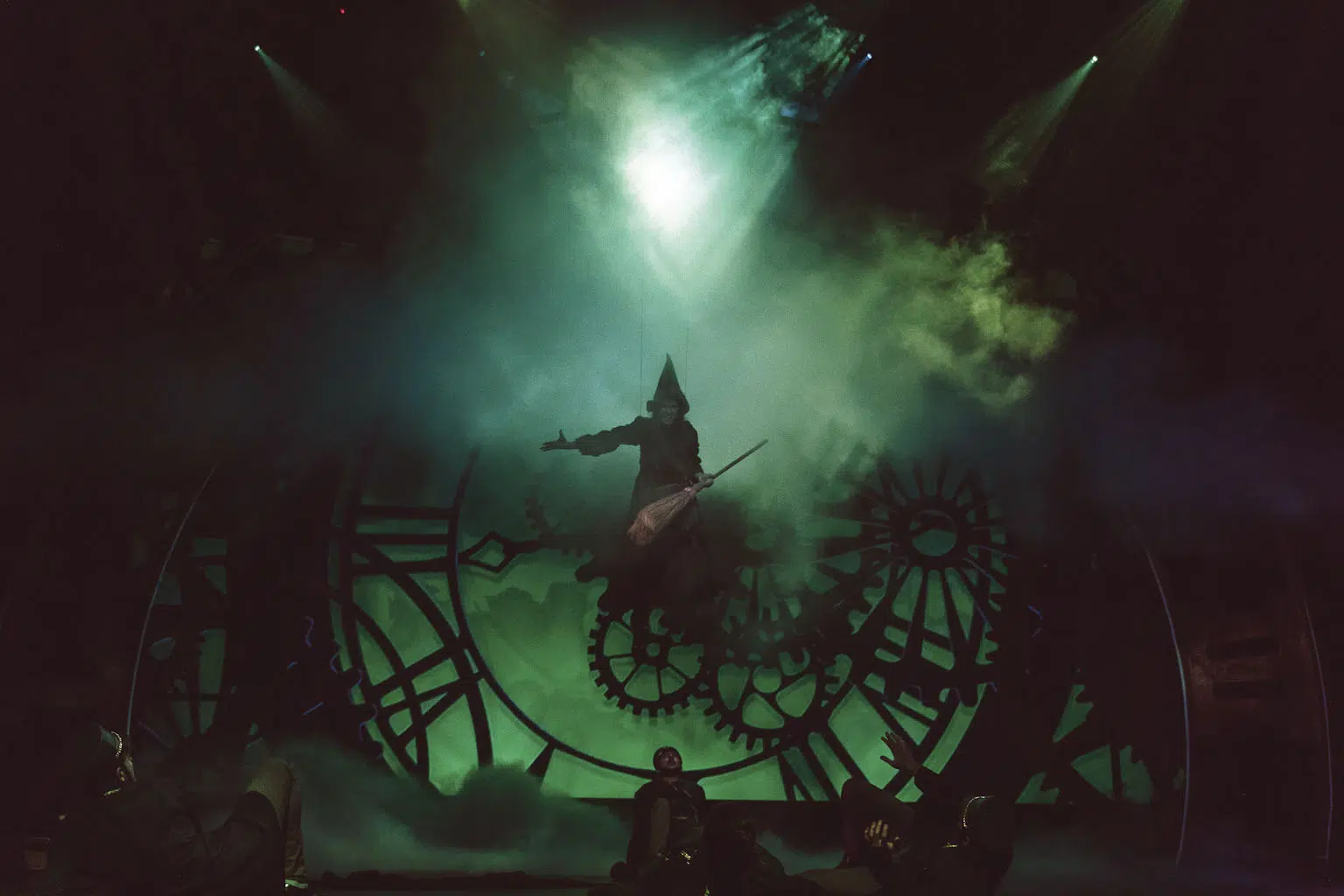 If you were to have a wish list of six dinner guests, who would they be?
"I think eclectic mixes of people are always interesting. I would start with the star of our production of Priscilla, Vonni. I have come to know more about her in recent months and she has an incredible personal story and is a beautiful and kind person.  I think Alan Joyce, the CEO of QANTAS would make for an interesting guest. I have never met him but have always admired his steering of such a massive company and prominent brand through so many challenging times. I am sure he would have lots to share and of course some pretty good travel stories no doubt. The Italian composer and conductor, Ezio Bosso, who is unfortunately no longer with us. I would have definitely invited him to dinner. You can't make the music he gave the world and be a boring dinner guest. Barbra Streisand, because why not, she's Barbra Streisand. Andrew Lloyd Webber would certainly have some great dinner conversation and we would need him to play piano for Babs. I think we would need someone to cook because I am not very good in the kitchen. So, my final guest would be Jamie Oliver. I like his simple family style of easy food and he would have lots to share about taking a business to new heights."
How do you see yourself in the next 10 years and what is on the top of your bucket list?
"I will definitely be working in the entertainment industry and creating shows with a leading-class team beside me. I would love to take a brand-new work from the very beginning to full scale touring, I think that is really exciting."