Spotlight on KYLIE BLUCHER Managing Director – Nine QLD & Nth NSW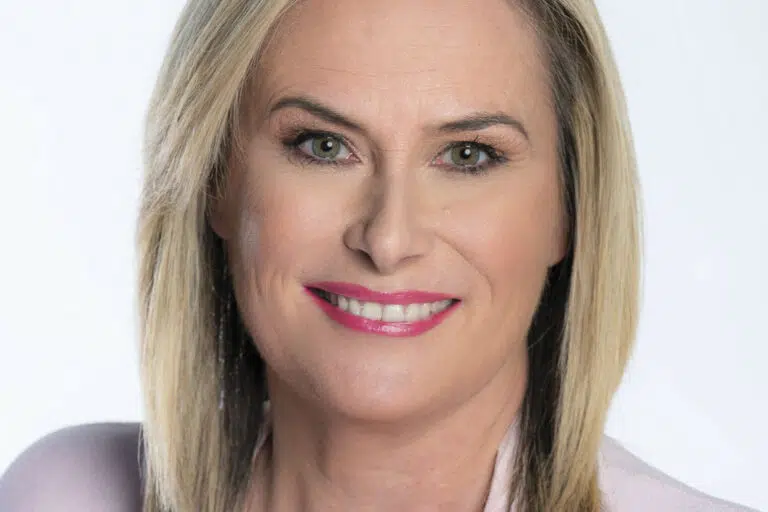 WORDS: Caroline Russo  www.hushhushbiz.com PHOTOGRAPHY Supplied
After more than 25 years working in the television and radio industry, Kylie Blucher has gained extensive knowledge of the Australian media landscape.
WORKING with both Southern Cross Austereo Radio Network and the Nine Entertainment Company, Kylie Blucher has held various sales, marketing, promotions and publicity positions to become a knowledgeable, highly respected and sought-after authority within the media industry.
Prior to Kylie's tenure with Nine, she moved through the ranks within the Southern Cross Austereo Radio Network, holding executive roles in Brisbane at B105 and in Sydney at 2Day FM and Triple M.
Returning to Brisbane in 1997, Kylie began her career in television at Nine Queensland as its marketing director, swiftly moving through the programming and marketing ranks before taking on her current position as managing director in 2010. Six years later, Kylie took the helm of NBN Television in Newcastle and now holds the position of managing director.
Kylie has held several board positions during the past 10 years, including the Major Brisbane Festival (Deputy Chair), Surf Lifesaving Queensland Foundation, the Queensland Eye Institute Foundation, Youngcare and the Queensland Performing Arts Trust. She currently sits on the Tourism & Events Queensland Board and is president of the Committee for Brisbane.
What part of Brisbane were you from and what schools did you attend? What was your first job and pay cheque?
"I grew up on the southside in Algester and Sunnybank. I went to Salisbury State High School and my first job was at KMart (long before it was cool) and I can't remember how much I earned. (It) would not have been much!"
What drew you to work in media and marketing? Was this something you were wanting to do in your life career? 
"My father owned a publishing business and also ran speedway events. I think being exposed to all of this lit a flame for promotions and marketing."
Who have been your mentors over the years and what was the best advice you were given?
"I've had a number of mentors. David Gyngell is probably the most significant. The best advice in life and career is to learn by listening."
What have been some of the most challenging times you have had to deal with over the years?
"Media has had some really tough times. Restructuring and downsizing has been the absolute worst part of my job. Seeing great talent leave the business has been really tough. It's one of the reasons I love Nine – the scale of the business provides protection from market conditions affecting different divisions. Our commitment to content creation across all of our platforms delivers wider distribution opportunities and efficiencies.
What is a typical day or week in your working life and how do you balance things?
"No day or week is typical which is why I love my job so much. I have a great team at work and a great team at home that allow me to maintain relative balance!"
You are president of the Committee for Brisbane and sit on the board of Tourism and Events Queensland. Do you see Brisbane/ Queensland as destinations that will lead more in Australia? How do you see Brisbane in the next five years?
"There could not be a better time to live in south-east Queensland with our 10-year runway to the 2032 Olympic Games. The next five years need to focus on the necessary investment in infrastructure, the arts and our tourism industry so we are set for the most successful Games in history and have a legacy that will support our State for decades to come."
What is the best advice you give to women wanting to go into media and PR?
"Be yourself and work like you own the business."
What is your favourite pastime, TV show and travel destination for a getaway?
"Travel-wise, I've just been to Tokoriki Island in Fiji and it was unbelievable. I would go back in a heartbeat. Closer to home, it would be Straddie every time.
"TV shows? There are too many to name. My guilty pleasure is watching reruns of Friends. It's a show all of my kid's love and can recite because we have all watched it so many times.
I love being with my family, books, exercising, and going out with friends."
If you were able to invite anyone in the world for a dinner party, which six people would they be?
"With my two eldest kids living in Sydney and the effects of COVID, I think dinner with my family would be my first choice every time!"
Do you have a bucket list? If you had three wishes, what would they be?
"I celebrated my 50th in New York so I would love to do this for my 60th, 70th and 80th. Maybe if I use one of my wishes, my 90th too!"