WORDS: PHOTOGRAPHY
Arriving on the Gold Coast can be a lonely experience for Chinese students who are trying to settle away from home. Organisations like the Griffith University Chinese Students Association rally round to help, and recently the Gold Coast Chinese Student and Scholars Association (GCCSSA) held a founding ceremony at the Versace Hotel.
Lunch at Robina's Beijing Palace on a late November afternoon gave Joseph Zhao and Susan Pang the perfect opportunity to reflect on the recent success of the Gold Coast Chinese Student and Scholars Association (GCCSSA) founding ceremony at the Versace Hotel.
"We're very pleased that so many students came along and enjoyed the event," says Joseph, the current President of both the Gold Coast Chinese Student and Scholars Association and the Griffith University Chinese Cultural Association.
"As a Chinese student myself I'm aware of how lonely it can be when you arrive in a new country and don't know anyone or much about the university campus, or the new community you've come to live in.
"Before I came to Australia to begin Nursing studies at Griffith University I spent two years in Vancouver, Canada to complete my International High School Diploma, so I had already experienced the difficulties of trying to adjust to such a new and different environment and the challenges it presented.
"It's so easy to become homesick in that first year of study, and that's why the Chinese Student Associations here on the Gold Coast are so important. The Griffith Association was established five years ago to help Chinese students settle in and adapt to university life through organised social, recreational and cultural events with the added advantage of providing valuable information about the University and the local community. The aim is to maintain a solid platform for social and cultural interaction to enable students to form a network of friends that can help them study and enjoy life within the local community, and give them a sense of belonging.
"Likewise, the Association helps to promote the Chinese culture within the Griffith University community. Overall, the students make lifelong friends that lends to an international network of people and opportunities that can take them further abroad."
Joseph adds that the Gold Coast Chinese Student and Scholars Association is an extension of this service, reaching other Chinese students on the Gold Coast at different Universities and educational facilities. "Weekly organised events such as barbecues and Chinese movie nights allow students to meet and enjoy some of their own culture right here on the Gold Coast," he says.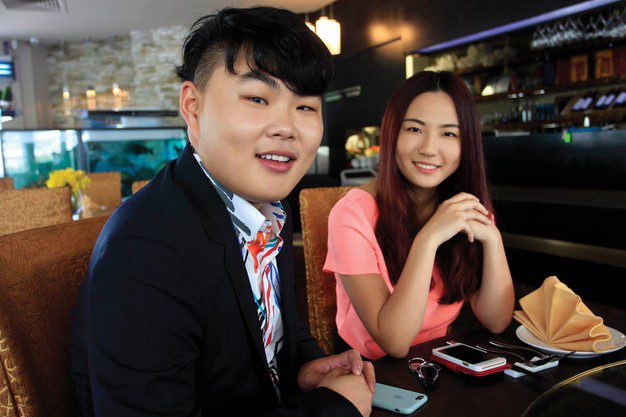 Susan, Public Relations Manager for Beijing Palace and the restaurant's owner Bob's suite of businesses says the two Associations extend a warm welcome to students making them feel just like they are at home.
"They get together, eat together, stay together and form a special bond," says Susan. "Beijing Palace plays a key role in this as one of the restaurants featured in a discount program for Lifetime members of the Chinese Student Associations.
"Bob's a past President of the Gold Coast Chinese Student and Scholars Association and is its main sponsor having donated approximately $20,000 towards ongoing events such as the Griffith University Autumn Gala and Bond University Cultural Gala.
"Students often come to the restaurant to dine on food that reminds them of home and share the family atmosphere that Bob has developed here at Beijing Palace. Bob is always happy to help Chinese students relax and feel at home here at the restaurant – like being a part of one big family."
Both Joseph and Susan agree that the biggest challenge the Gold Coast Chinese Student Associations face is generating more sponsors to support them. "The Associations do a great job and mean so much to the Chinese Students," says Joseph. "Currently 1,200 students are registered in the Griffith University Chinese Students Association alone. We welcome the interest and support of the local community in helping us to provide services that go beyond the social and recreational realm, such as a free service to help with extended study visas through an Agency in Brisbane.
"This is especially important as many Chinese students choose to continue their studies to complete a Masters Degree."