WORDS: PHOTOGRAPHY
Meet Ilana Collins, the glamorous GC model who doubled for Elsa Pataky – and yes, she met Chris Hemsworth! Our gorgeous cover star talked to ORM about stunts, Hollywood, dieting and her dreams for the future…
If Angelina Jolie had used a stunt double when filming the movie Salt in 2010 she could have avoided injury. Jolie is renowned for doing her own stunts so clearly jumping across a highway overpass onto trucks, performing hand-to-hand combat and handling weapons seemed doable.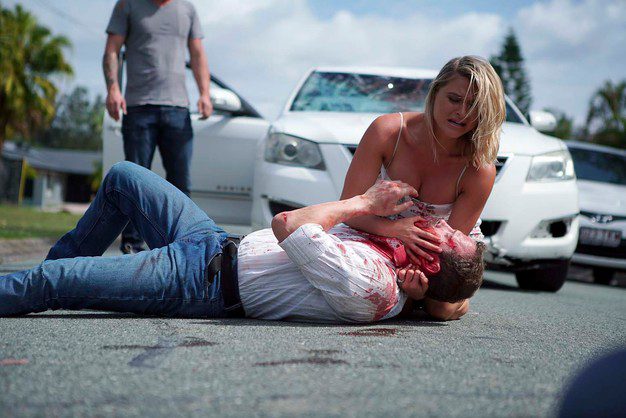 That is: until she sliced open her face when tumbling into a doorway with a gun.
It is precisely injuries like this that sees most actresses, even very famous actresses, stay away from danger for obvious reasons. Not everyone can pull off a scar as successfully as Jolie.
Step forward Ilana Collins, our very own Gold Coast-based stunt double. She doubled Elsa Pataky in the Netflix series Tidelands. "Elsa is so lovely," says Ilana when ORM meets her at a very calm café near Broadbeach Waters. "She's so down to earth. We spent most of the day together when filming and she was so much fun!"
Ilana met Elsa's stunt co-ordinator at training. When she heard through a friend that Elsa was looking for a stunt double, she emailed the trainer and before she knew it she was on a slim down to shake off a few pounds before filming.
"Elsa's tiny, she's around 50kgs," says Ilana. "I was around 57kgs so I really scaled back my diet and did a lot of hot yoga to prepare for filming."
Filming for Tidelands ran around the Gold Coast and Brisbane. It was on the last day of filming at Stradebroke Island that Elsa's famous husband joined them on set.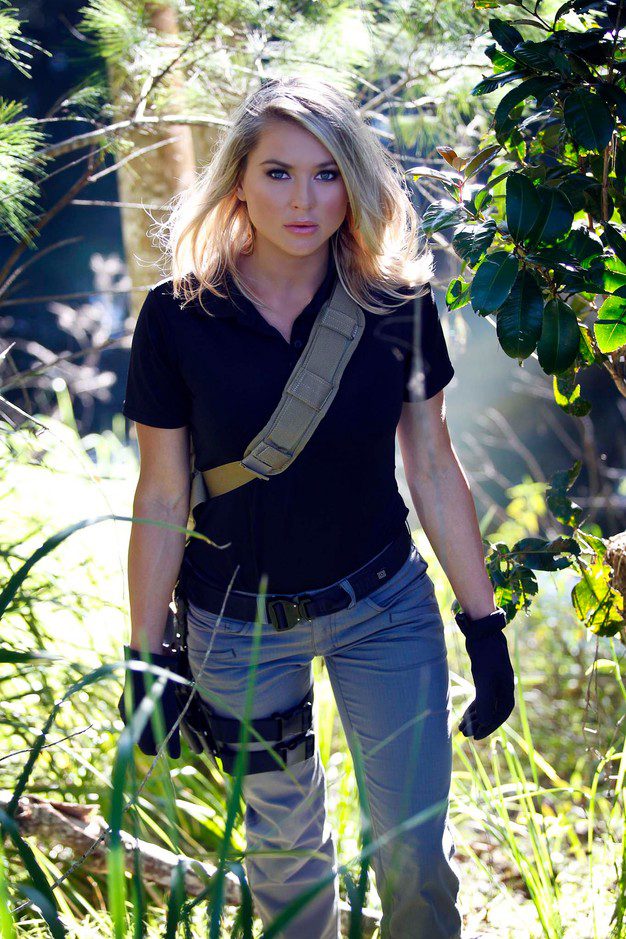 "Chris Hemsworth flew in with Matt Damon and his wife on the last day," she says. "They all came over on a helicopter to catch up with Elsa on set. He was lovely too, very down to earth. At the end of the day, after filming had all wrapped, we all caught the ferry back together. I was so tired from four days on set I couldn't even talk to them. I just needed to sleep!"
Ilana was Elsa's "stunt assist" so she had to be on set and ready in case any help was required. You will see her in action performing a crash tackle to the ground.
Listening to hear chat away, it's clear that Ilana has always been sporty.
 "When I was growing up we had a flying fox out from our house to an Olympic size trampoline," she laughs. "My younger sister, Jade, and I were both home schooled so we'd do half a day's study and then do something outdoorsy and active. I originally went to Tallebudgera Primary School but a little boy was picking on me so mum decided to home-school me instead through from grade four to grade seven. She got a Steiner school curriculum sent to her and we worked through it."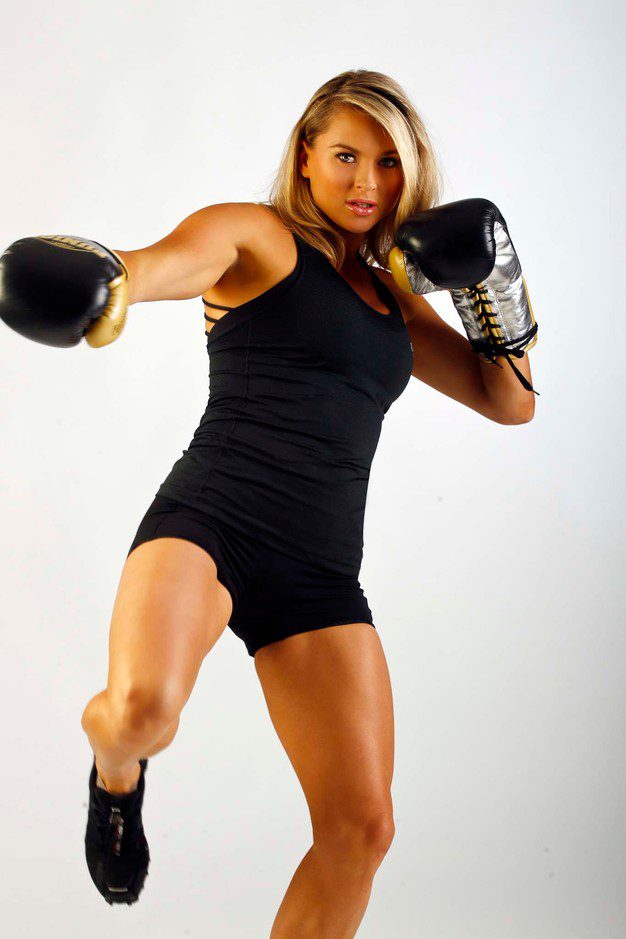 It sounds like an ideal set up; a study area set up on a balcony in the fresh air with one large desk for Ilana and her sister to share.
Her mother is a massage therapist and had no training as a teacher yet seemed to do a good job as Ilana even passed maths.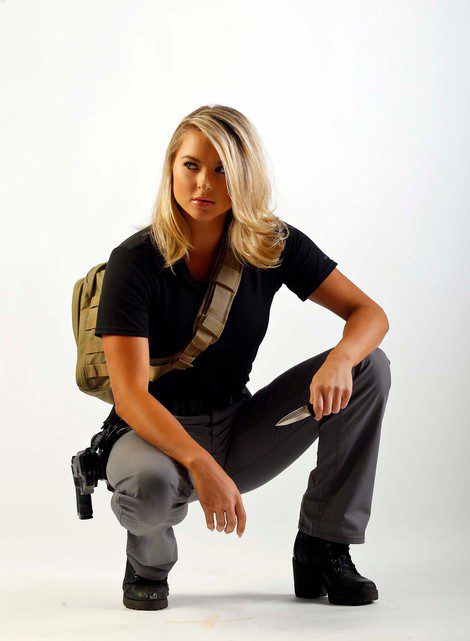 "I hated maths!" she laughs. "My mum was very patient when I chucked hissy fits about having to learn it.
When she was 15 the family moved to enjoy the beautiful backdrop of Currumbin. Her father designed the family house – and by Ilana's account, did too much of a good job.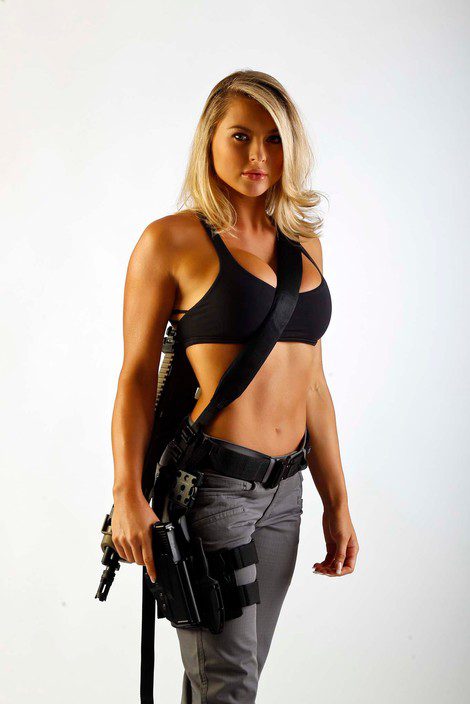 "I joke with my dad that if he hadn't had built such a perfect house I might have moved out sooner," she says sipping on a coconut water. "It's a really beautiful house and of course, because it's in the Eco Village there are heaps of kangaroos – and snakes," she says. "The house is built in two sections joined by a bridge. There's a lounge room, kitchen and my parents room on one side, then the bridge, and on the other side is my room, my sister's room and my mum's massage room. It's all good unless you're watching scary movies and then you have to run across that bridge in the dark!"
Ilana's mum had a sauna built under the house and a shower outside in nature.
When school – and maths – was done and dusted, Ilana worked in retail in Robina selling suits. "It was okay. I was very shy at that age so it was good at pushing me out of my shell," she says. "My sister is the louder one. We're close but she does all the talking!"
Jade lives on the Gold Coast with her high school sweetheart.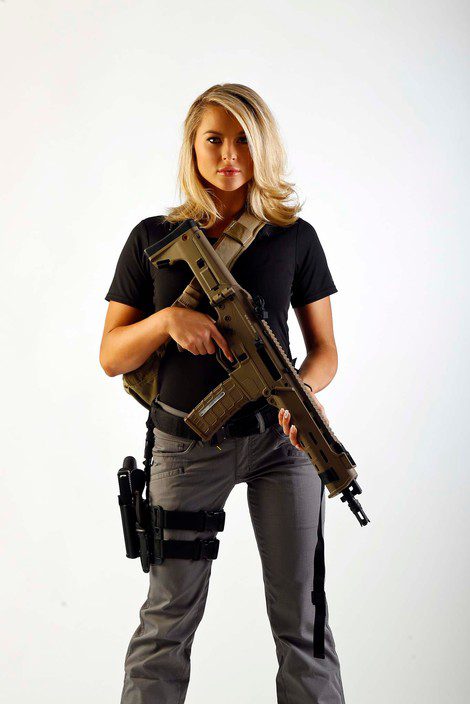 From retail, Ilana moved into hospital admin for five years. "I worked at Brisbane Private Hospital, QE11 Jubilee Hospital; I kept moving around. I enjoyed it but after five years it got to a point where I'd had enough. So, I literally quit my job and that's when I got into stunts."
She makes it sounds easy. And, if she hadn't already explained her childhood with the flying fox at home and afternoons spent racing around doing something sporty, it might have raised more questions.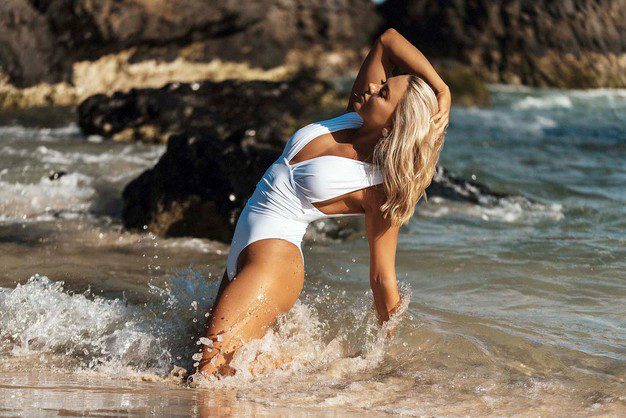 At that time, Ilana launched her own bikini line. "I designed everything on the Gold Coast and had it made on the GC too. It was important to me to keep it local but realistically, it's more expensive. I was selling online and the problem with that is that there are lots of cheap options online. People aren't coming into a store and seeing the swimwear up close or feeling the fabric. Long term it wasn't sustainable. But, one of the last collections I designed was a 'Tomb Raider' collection. I designed a short feature film with fight scenes to show off the product and hired a videographer to film it. When I told him I was going to build a flying fox he asked, 'how are you going to test it?' I said, 'I'm not. I'll build it with my dad. It will be fine!" He looked at me as if I was crazy and said, 'I don't even know any stunt workers who would do that!
"As he said it a lightbulb went off in my brain and I thought how fantastic it would be to get paid for doing stunts. I guess up to that point I took my upbringing and how confident I was doing action for granted. I'd grown up practising martial arts and my dad's a boxer. I presumed that everyone could do it!"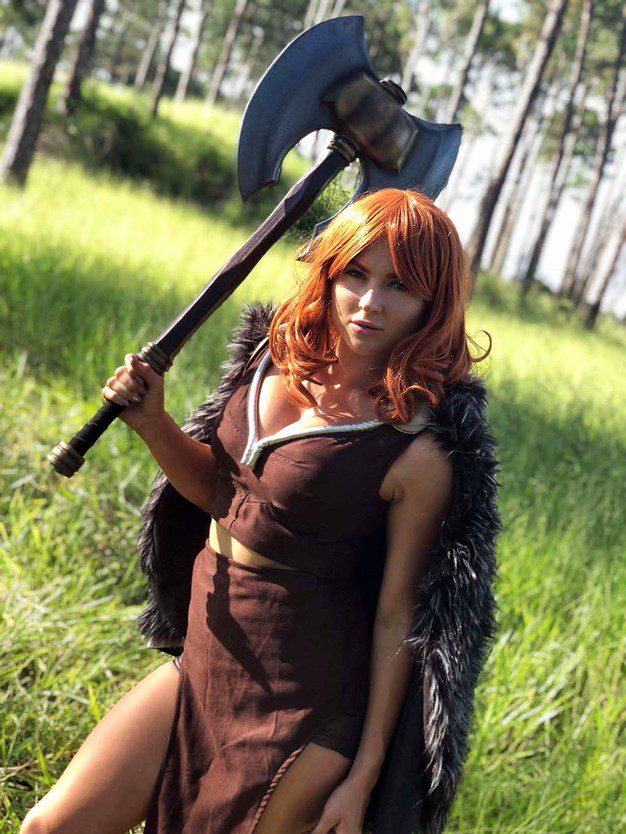 From brainwave to a stunt course, Ilana was now on her way to Hollywood.
"I quit my job and two weeks later went to the States," she laughs as if she's aware how unreal all of this sounds. "I really am a do-er rather than a talker," she says by way of explanation.
"I stayed in a Hollywood ranch with the other people who were doing the course. It was beautiful – but so cold. I went over there thinking it's coming into their summer so it will be hot but it was freezing. I had to buy a whole new stack of jumpers!"
At the end of the course, Ilana and her group of new Hollywood friends all went to Las Vegas.
"It just happened to be my birthday. I was turning 25," she says. "Everyone was exhausted from the course so we all had one drink and went to bed! So much for our huge Vegas blow out!"
As luck would have it, she'd made friends with a stunt girl who lived in LA.
"So I ended up staying in Vegas for a few weeks," she continues. "I'd heard about this golfing stunt convention and knew it would be good for networking. So I stayed with my new friend who had all the connections in Vegas. I pretty much partied myself out over those ten days! It's safe to say I've definitely done Vegas!"
New friends and plenty of connections were banked on that successful trip to Hollywood.
"I ended up being there for three months!" she laughs. "I trained every day at 87Eleven gym every morning doing judo and jujitsu. I love LA. I'd love, ideally, to be able to go back and forth between the GC and LA. I was offered some great jobs in the States but I didn't have the correct visa. I went to Canada for two weeks as it's meant to be easier to get a visa there but it was going to take two months to arrive so I ended up coming back to Currumbin."
For now, Hollywood's loss is the GC's gain. And of course, with Ilana back home it presented the ideal opportunity for her to catch up with her favourite magazine, ORM, and talk about her ambitious plans for her future!
Talking Injuries
"Thankfully I haven't been injured on set but I've injured my back in training. Physio fixed it but it does worry me long term."
Modelling, stunts + acting
"I'd love to do some acting. I've been having some lessons with a GC coach so fingers crossed! I've done a fair bit of modelling, promo work mostly, but as I've always worked full-time I hadn't broadened out into acting before now. My dream would be to a stunt actress like in 'Tomb Raider'. Actually, I need them to do a new Charlie's Angels! I want a high energy, fun challenge."
Body image, dieting & social media
"Body image is a focus for me. I love an Acai bowl for breakfast, I eat a lot of stir-frys, I'm vegan and I eat raw food as much as possible. I've just finished a two day juice cleanse. I find these really help with weight loss and also make your skin look so good. On the Gold Coast I love Govindas, Greenhouse Canteen and Cardamon Pod.
Social media does put pressure on girls – but only as much as you allow it to affect you. You have to be mindful of that. That said I do spend a couple of hours or so each day on Instagram! My account is down at the moment – it's killing me!"