Sam Neill, Barry Pepper, Jamie Costa in BRING HIM TO ME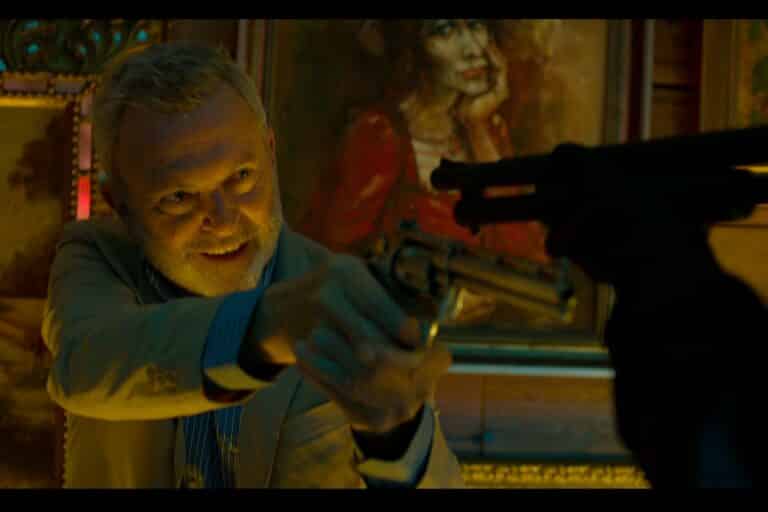 WORDS: Carlos Carreras PHOTOGRAPHY Supplied
Sparke Films has released first images for the electrifying new crime-thriller, BRING HIM TO ME.
Directed by Luke Sparke (Occupation, Occupation Rainfall), the first images reveal Barry Pepper and Sam Neill in the feature film.
Myriad Pictures has acquired North American and the rest of world sales rights (excluding ANZ) and will feature a first look at BRING HIM TO ME at EFM in February.Under orders from a ruthless crime boss, a getaway driver must battle his conscience and drive a young and unsuspecting passenger to an uncertain fate in BRING HIM TO ME.
Written by Tom Evans, the script was inspired by the traumatic scene in Martin Scorsese's Casino in which Nicky Santoro (Joe Pesci) unwittingly turns up for a meeting in a cornfield and things go south.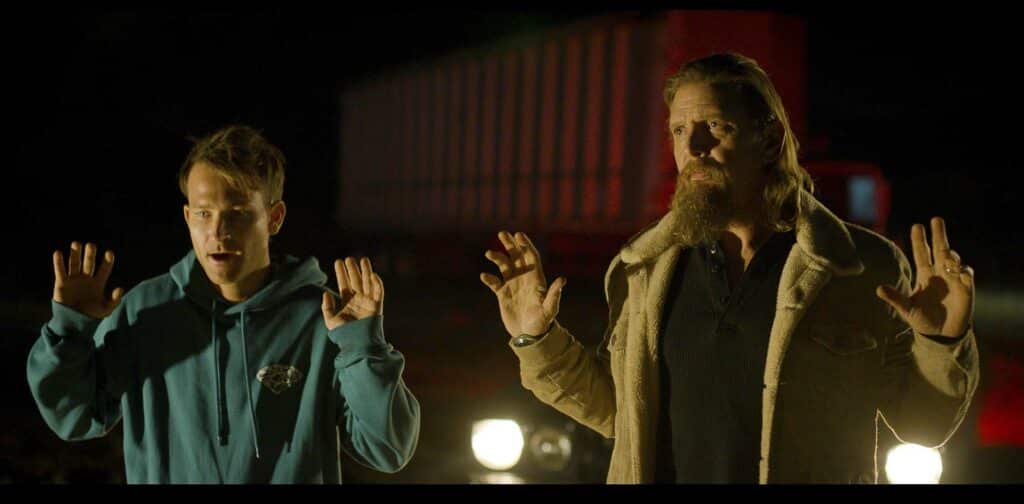 A stellar cast has joined the mob-thriller, which poses the question: "When is it too late to turn back?" The internationally recognized players include Primetime Emmy Award-Winner and Golden Globe Nominee, Barry Pepper (Saving Private Ryan, The Green Mile, Maze Runner), Sam Neill (Jurassic Park, Peaky Blinders, The Piano), Academy Award Nominee Rachel Griffiths (Hilary & Jackie, Six Feet Under, Brothers and Sisters) and Liam McIntyre (Spartacus: Vengeance and Spartacus: War of the Damned, The Flash).
The film also introduces rising star Jamie Costa, who shot to viral fame in 2021 with his incredible portrayal of Robin Williams in a proof-of-concept short film for a proposed biopic, as well as his Star Wars fan film 'Kenobi', who makes his film debut playing opposite Pepper, Jennings Brower (Netflix Dreams), and Zac Garred (Occupation: Rainfall, Australian Gangster & NCIS) who is also co-producer.
BRING HIM TO ME signals an exciting new chapter for Australian director Luke Sparke.
"I've been fascinated by morally grey stories like "Breaking Bad" and "Drive" so when presented with the chance to dive deep into the underworld, I couldn't resist bringing my own flavour to the genre toeing the lines of film noir and graphic novels". said Luke Sparke while filming in Australia during December last year.
Rounding out team Sparke are accomplished producers Carmel Imrie, Carly Sparke, along with Zac Garred as co-producer, and executive producers Geoff Imrie, Luke Sparke, Sean Virgin and Martin Walton.
In the lead-up to the EFM in Berlin, Rialto Distribution has acquired all rights for Australia and New Zealand, including a theatrical release later in 2023.
Said Kelly Rogers, CEO of Rialto Distribution, "We're delighted to be part of Luke and co's stunning, adrenalin-fuelled thriller, which is certain to have broad appeal and strongly resonate with  audiences in Australia and afar."
Myriad Pictures has acquired North American and the rest of world sales rights and will feature a first look at BRING HIM TO ME at EFM in February.
"We were impressed with the footage that we were able to see. Luke has really captured something special with terrific performances and a suspenseful surprising tension under it all. We think that the buyers at the EFM will also be excited about the new footage from the film" says Myriad Pictures CEO, Kirk D'Amico.
BRING HIM TO ME is currently in post-production in Australia.