Roberto Badalotti's Vision for Southport's Future: Redefining Luxury Retirement Living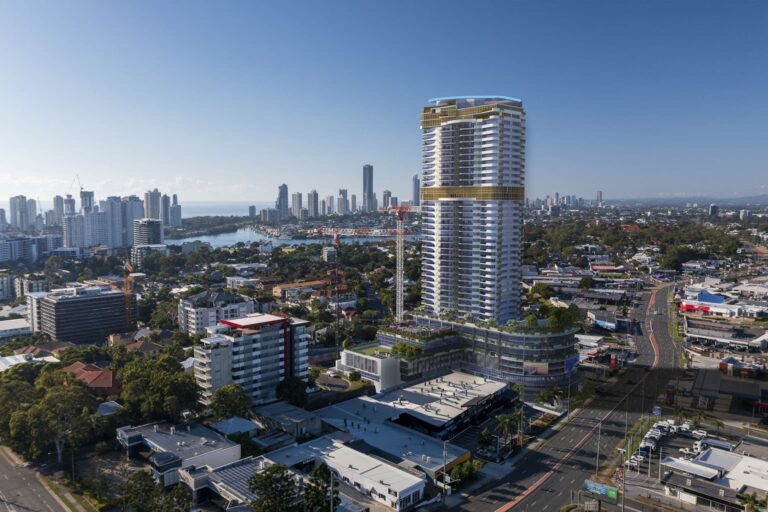 WORDS: Ocean Road Magazine PHOTOGRAPHY Supplied
The second phase of the $3.1 Billion Imperial Square Project.
In the realm of retirement living, where luxury and convenience come together, Roberto Badalotti, the CEO of Azzura, emerges as a forward-thinking trailblazer, ready to introduce a new era in Southport's development.
Through the continuation of his remarkable $3.1 billion Imperial Square project, Badalotti is reshaping the concept of upscale retirement living for those over 50 in a manner previously unparalleled. Retirement is undergoing a transformative evolution, paving the way for an unprecedented 6th-star experience that is poised to redefine the entire industry.
The Imperial Square project is a testament to Badalotti's vision. This world-class development promises to be a game-changer for the over 50s demographic. Phase one laid the foundation for a lifestyle that embraces luxury, sophistication, and unmatched comfort. Now, with the second phase, Badalotti is set to elevate this vision to a whole new level.
"This development is not merely a place to retire; it is a world-class lifestyle destination, the likes of which have never been seen in the over 50s market," proclaims Mr Badalotti.
"This will be the new gateway to Southport, a city within a city."
The first phase, Regal Residences, already sold out at $155 million, boasts 225 luxury apartments across 18 levels, including two breathtaking penthouses.
However, the true marvel awaits in the second phase, known as Monarch Place, which soars to an impressive 40 storeys and boasts a distinctive blend of 223 premium apartments.
Among these, 140 are exclusively designated for vertical luxury living for individuals over the age of 65. This is where Azzura Investments truly goes the extra mile, introducing a retail and commercial centre spanning a vast 10,500 square meters.
The pièce de résistance is Azzura Luxury Living, a ground-breaking 20-level tower that ascends above opulent communal facilities. Featuring lofty 6-meter-high ceilings and a sprawling 3,300 square meters of amenities, this extraordinary space includes a grand ballroom, a music room, a state-of-the-art gym, a cinema, a variety of restaurants, a bar, facilities for arts and crafts, a games and entertainment area, a library, a golf simulator, treatment and massage facilities, a spa, a steam room, and two heated pools. It's truly a reimagined lifestyle like no other.
Within the prestigious Imperial Square, a new era in healthcare is also dawning with Monarch Place Medical Suites now leasing and offering a unique opportunity for Gold Coast's finest medical specialists, general practitioners, and allied health professionals to be part of a community that prioritises the health and well-being of its residents like never before.
With 23 premium medical suites available, Monarch Place is set to become the epicentre of cutting-edge healthcare on the Gold Coast
"For those seeking collaboration with nearby hospitals, Monarch Place's location couldn't be more advantageous and will have everything from a pharmacy on the ground floor to radiology, x-ray, and pathology suites which will foster seamless coordination for specialised care and enhance the well-being of the residents."
Mr Badalotti emphasises that the demand for luxury retirement living on the Gold Coast has never been stronger, with downsizers leading the charge and many setting their sights on Southport.
Imperial Square is not just a retirement destination; it's a lifestyle revolution, a world-class offering, and a testament to the Badalotti family's unwavering dedication to excellence.
For all Sales enquiries please contact the following agents: Lorenzo Badalotti 0459 411 606 [email protected]  Jason Paris 0412 357 755  – [email protected]