ORM enjoys a post edition dinner at Hellenika with The Candyman Travers Beynon and his entourage.
WORDS: PHOTOGRAPHY
With winter in full swing, the Gold Coast starts to enjoy colder off shore breezes and clear winter skies. It's certainly a good time of year for breaking out the Fire Pit, having a few friends over and stoking up the fire while enjoying a beer (or 10). There's nothing quite like a fire to keep the kid's entertained and roast a few marshmallows. It's like going camping without going camping – if you know what I mean.
In this edition we have the girl with the Million Dollar smile, Pro Surfer Sally Fitzgibbons on our cover. Sally has been fortunate enough to turn her passion into her career and is very obviously loving every minute of it.
Hot Tomato's Sean 'Flan' Flanagan joins us again this issue after coming off his ratings high. He tells us about his life and journey to the top of the Gold Coast Radio scene all the while shovelling as much Thai Mudgee as he can get in his mouth.
We also checked out 'Coffee with a Conscience' with Ben & Patty Glennon from Joy Coffee at Burleigh Waters and find out the story behind the brand.
Shelley Craft enticed us down to Byron Bay to try some organic chow with her friend Farmer J. Certainly worth a visit if you like your food farm fresh! What used to be just a 'hippy thing' is now very mainstream.
And from one extreme to the other we sit down with Karla Gilbert to get her take on 'Fat Australia' and what we need to do to fix it.
There is plenty more in this edition of Ocean Road Magazine. Please send any comments you'd like to voice to [email protected] We're always keen to hear your feedback so we can make our next edition the best ever.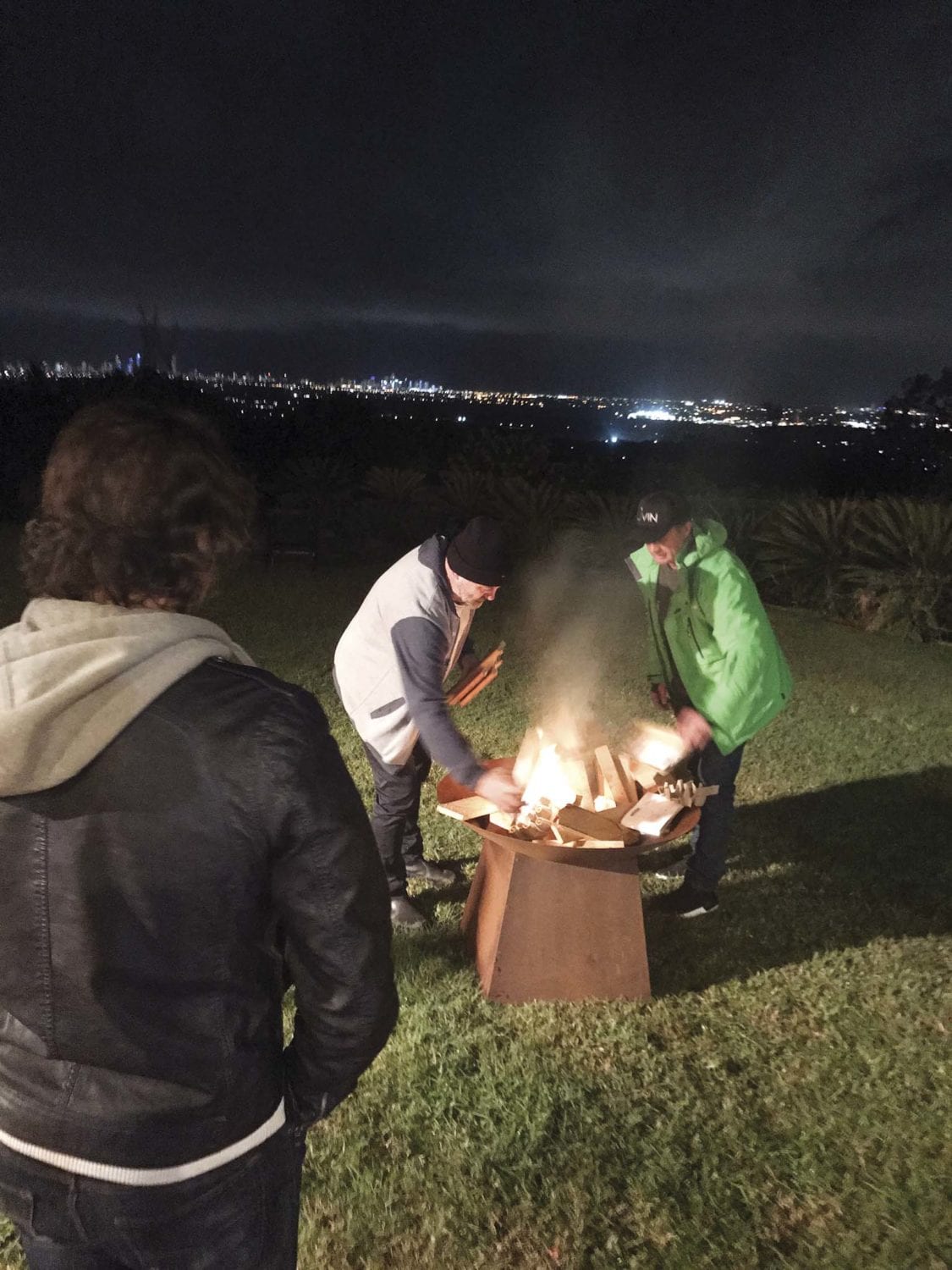 Fire Pit with a few friends at ORM HQ (somewhere in the Gold Coast Hinterland).