Olive Cotton Award finalists announced – Tweed Regional Gallery
WORDS: Tweed Regional Gallery PHOTOGRAPHY
Record entries for Australia-wide photographic award
A total of 72 finalists have been selected for this year's prestigious Olive Cotton Award for photographic portraiture.
The finalists were selected from a record 605 entries, and their work will be displayed at Tweed Regional Gallery from Friday 16 July 2021.
Among the finalists' portraits are a number of well-known names from the Australian art scene including art critic John McDonald and artists Reg Mombassa and Daniel Boyd.
Guest judge and photo media artist Michael Cook said the award provided an opportunity to capture recent experiences of place and time in a world irrevocably changed, not just by the pandemic but by global movements including those around climate change, multiculturalism, Black Lives Matter, gender fluidity and the treatment of women.
"I believe so many of these issues take us to our identity and the fundamental question of who we are as individuals, as a society, as humans," Mr Cook said.
"These are global conversations that are unfolding powerfully in Australia – with our own characteristic flavour. Amid this groundswell, I believe an artist can provoke conversations. True art has the ability to challenge the perceptions of its audience, and a photograph has this power."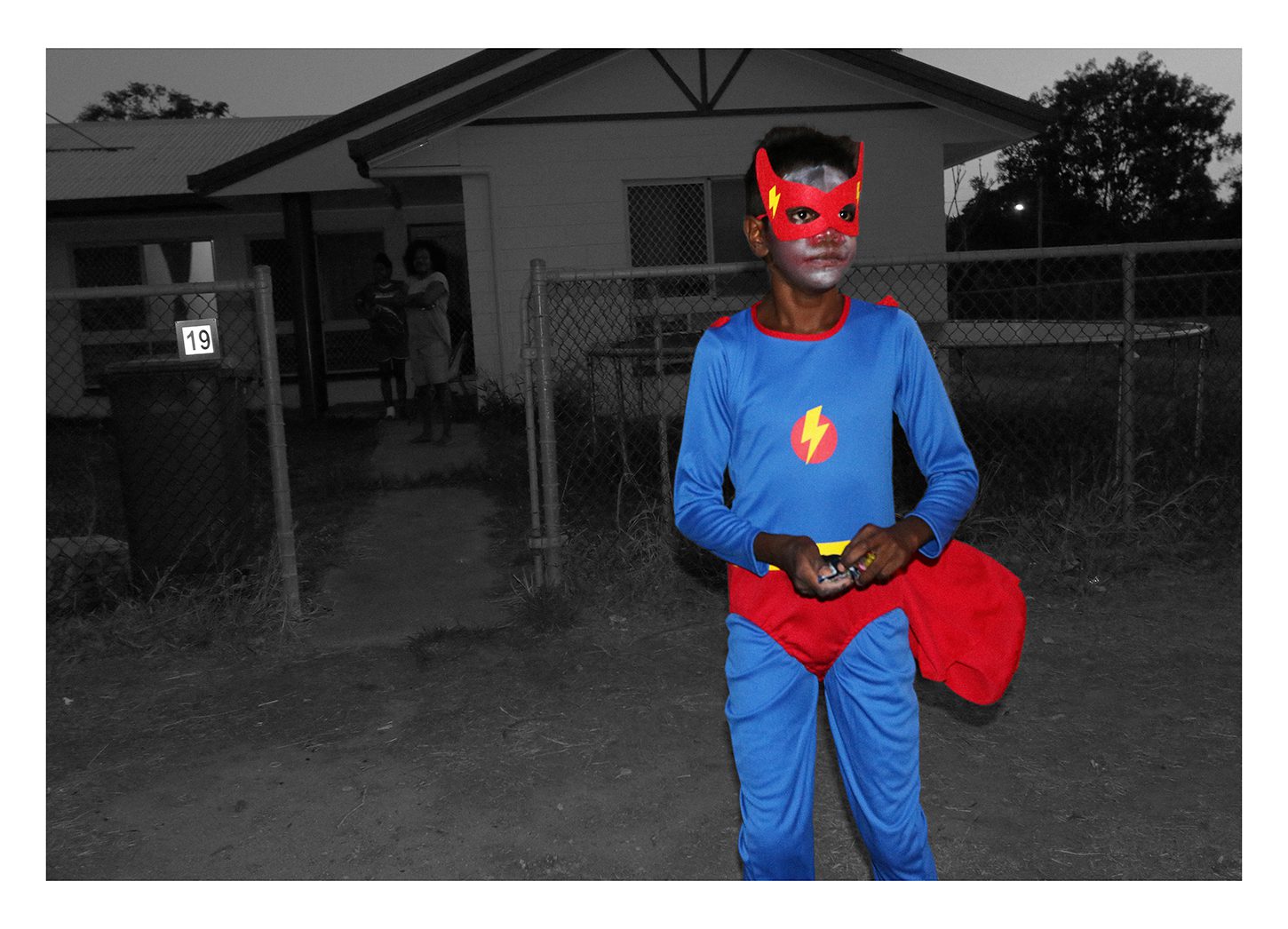 The artists are vying for a $20,000 award for the overall winner – to be announced at the awards night on Saturday 17 July from 5pm. The announcement will be live-streamed on the Gallery's Facebook page.
2021 Award Coordinator and Curator of Public Programs Meredith Cusack was pleased to see entries from first-time entrants as well as established artists, particularly given the difficulties many have faced during lockdowns.
"After such a challenging time, the ache for human connection that drives our fascination for portraiture felt all the more poignant. We were genuinely touched by the tenderness, thoughtfulness, humour and resilience portrayed in the entries," Ms Cusack said.
Regional photographers continue to be well represented in the Olive Cotton Award with Jaka Adamic, Paul Blackmore, Jesse Boyd-Reid, Francis Cloake, Steph Connell, Max D'Orsogna, Craig Tuffin, Chelle Wallace and Russell Shakespeare among the finalists. The finalists are also drawn from across Australia, including Brett Canet-Gibson, Gerwyn Davies, Stephen Dupont, Tony Kearney, Jacqui Stockdale, Greg Weight and Anne Zahalka.
For the first time in the history of this nationally-recognised, biennial competition, artists were able to submit up to two images for the award.
For a full list of finalists, visit: https://artgallery.tweed.nsw.gov.au/PrizesAndAwards/OliveCotton
All 72 finalists will be on display at Tweed Regional Gallery until Sunday 22 September. The Olive Cotton Award was launched in 2005, and is funded by Olive Cotton's family and dedicated to her memory as one of Australia's leading 20th Century photographers.
Photo captions:
1. Naomi Hobson, Super Hero Boy 2021 archival ink on 310GMS Cotton Rag. Image courtesy: the artist
2. Steph Connell, Ziggy 2021 digital print. Image courtesy: the artist