New Shade On The Block The days may be dreary as we push through winter but if you're after some hot hair advice, Oscar Oscar has you covered…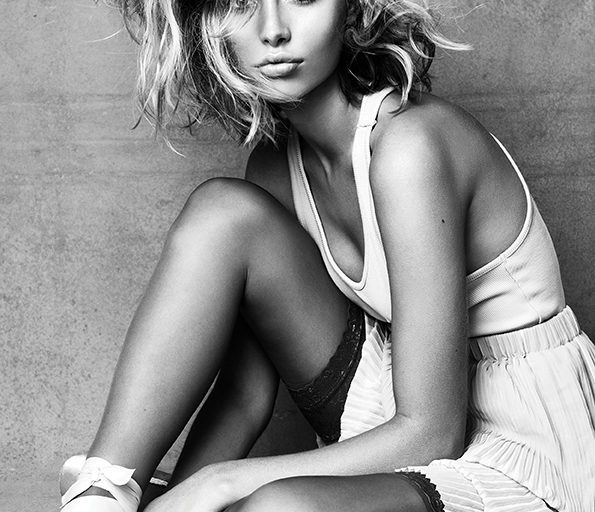 WORDS: PHOTOGRAPHY
Gone are the days when extensions were a one trick pony that solely added length to your hair; you can even add a fringe without a full commitment these days.
Winter fashion trends are starting to dominate street style circuits. Balmy nights have been replaced with moody showers, and the rising presence of rainclouds is putting a literal dampener on our beach jaunt plans.
But, although the weather has taken a dreary turn, there's one thing to placate us… winter hair!
Are you after some inspiration on hair trends as the temperature drop?
Naturally, the cold weather inspires warmer tones so we're seeing more buttery blondes, creamy chestnuts and rich reds.
"Ronze" is the newest shade on the block, which is a combination of a luxurious copper red, and bronze browns.
In blonde hair, pearlescent shades are all the rage. We're talking pearly, icy white blond with a brilliant shine.
The secret to glossy hair is regular in salon treatments.
Babylights are also a rising trend at the moment. This is a technique similar to highlights, but uses less hair per foil and more foils per head. This results in an overall lift in brightness and a soft, natural look.
You may like to try a super slick gelled and sculpted look. If so, we can recommend the very best new products; Shu eumura products use master wax as it gives incredible hold. Shine essence universal balm can also be added for more of a wet look. This is called Haigo when the products are mixed together creating a new texture.
Accessories are massive right now it seems that anything like earrings and bracelets are being braided into hair. So who fancies bows and pearls?
Bringing luxury back into the city
Oscar Oscar Salons has celebrated nearly 30 years creating award-winning and glamorous hair under the direction of celebrity hairdresser Oscar Cullinan, twice-awarded Australian Hairdresser of the Year.
Oscar Oscar Salons spans 15 locations across Brisbane, Melbourne and the Gold Coast, offering luxury services, the world's best hair-care and styling products, relaxing treatments, indulgent client refreshment menus and sleek salon designs. Discover our six-star 'hair oasis' situated in the heart of Brisbane's CBD, and let the team help you achieve hair perfection. We've gone to great lengths to create the perfect Oscar Oscar Flagship experience!