WORDS: Phil Hawkes PHOTOGRAPHY Supplied
CHRISTMAS comes early this year for MUSIC LOVERS
Classical music hits a high note this year with a cornucopia of incredible pressies in your stocking, all the way down the coast from Brisbane to Sydney and Melbourne. Whatever your taste, from opera to musicals, there's something gift-wrapped for everyone. Here's where to go this year:
BRISBANE
Contrary to usual practice, let's be different and start with the end-of-year programme! Why?
Because December will be an absolute watershed month for Brisbane and the world of opera, and indeed the entire Arts and tourism scene, attracting thousands of extra interstate and international visitors to the city.
*The Ring Cycle of Richard Wagner comprising four operas will be performed at QPAC over 8 nights per cycle. Opera fanatics who travel the world for this event will be thrilled by a brand new digitally enhanced production of these extraordinary works with some world-class singers performing the leading roles. Siegfried, a key role, will be sung by famous German tenor Stefan Vinke; two of the female lead roles, Sieglinde and Brünnhilde will be sung by Queenslander Anna-Louise Cole who is now in demand by some of the world's top opera houses. Internationally acclaimed Chinese director Chen Shi-Zheng will be at the helm of this cutting-edge new digital production, a world first. And the world will come to Brisbane.
Our brilliant Queensland Symphony Orchestra will also be enhanced for the Wagner operas, especially the brass section which will almost literally blow us away!
*Verdi's Aida will run concurrently with the Ring Cycle at QPAC on alternate nights in December. Working with phenomenal new digital staging technology, director-choreographer Davide Livermore creates an extravagant theatrical experience of Verdi's monumental opera. Opulent costumes and sensational visual effects reveal the glorious splendour of Egypt as it's never been seen before.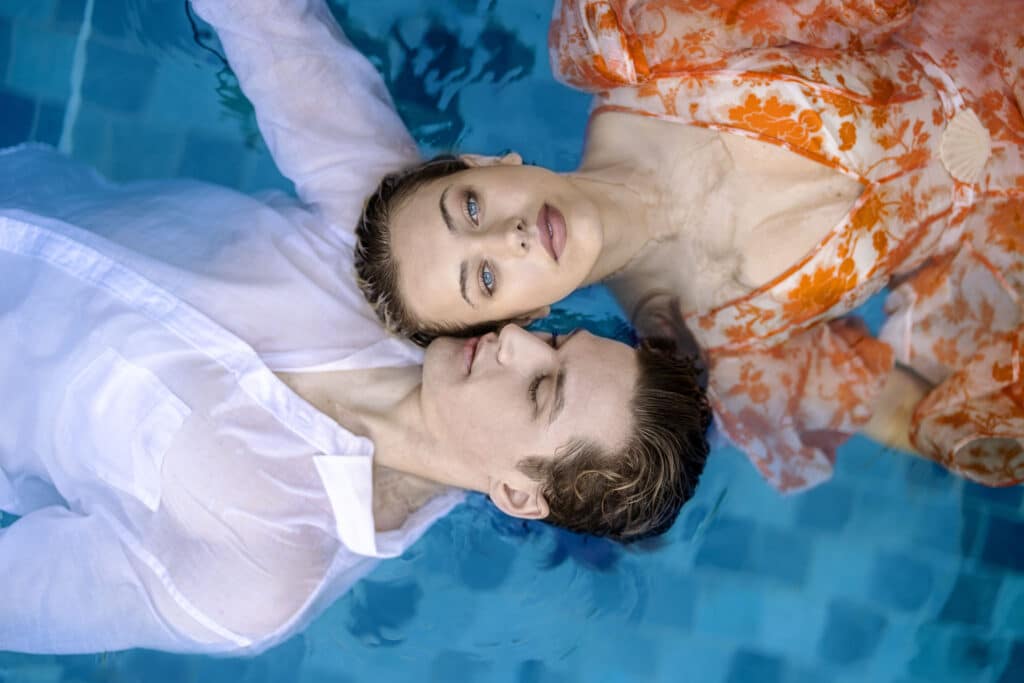 *Cosi fan Tutte, one of Mozart's operatic gems, questions the idea of romantic love in all its many guises. Is it an illusion or the source of all our happiness? Can we long for another, yet be faithful to our betrothed? Is romantic love a privilege only for the young? Zoe Zeniodi leads the Queensland Symphony Orchestra and an ensemble of some of Australia's most exciting singers in this new production directed by Patrick Nolan. At QPAC, 10-26 August.
*Mamma Mia for those who just love the Abba songs, the zany plot set on a Greek island, the warm glow of an (unlikely) "fatherhood triangle" …this musical has the lot. If you can't resist seeing it on stage again, or if you've only seen the movie, it's on at QPAC from 6 August for an extended run.
MELBOURNE
Owing to major refurbishment of the State Theatre, this year's Melbourne season is somewhat limited but here are some musical highlights worth the trip (and for Melbourne's famous food scene):
Idomeneo by Mozart, performed by Victorian Opera at the Palais Theatre in conjunction with Opera Australia 4-8 July with a star cast directed by Lindy Hume, well known to Brisbane audiences for her successful Brisbane Festivals.
Capriccio by Richard Strauss, his last opera which burrows into the age-old debate over the relative merits of Music and Poetry.  The countess Madeleine is forced to determine this answer as she chooses between two suitors: Flamand, a composer, and Olivier, a poet. A must for Strauss lovers; moreover, conducted by the world-famous Strauss specialist Simone Young in concert at the Palais Theatre, one night only, 31 August.
On a different note entirely, Miss Saigon is regarded as one of the most successful musicals of all time. Composers Schönberg and Boublil, also famous for Les Miserables, have created a musical that lives in the memory forever and if you've only seen the movie, the stage show will blow you away. Opera Australia at Her Majesty's Theatre, from 29 October.
SYDNEY
A visit to Sydney Opera House is worth it just for the architecture and the stunning views, but most important is the music and the wonderful new acoustics!
The winter season starting with Aida and Rigoletto is closing soon, but there's still time to catch the delightful Tales of Hoffmann starring our very own soprano superstar Jessica Pratt playing all four female leads. This opera is Offenbach's last and greatest work.  Opera House, 11-22 July.
Sweeney Todd, The Demon Barber of Fleet Street Experience the deliciously dark tale of the gruesome story of a man who is living life by the razor's edge, leading the below-ground pie shop to…let your imagination run wild! Stephen Sondheim's Tony Award®-winning musical thriller stars Antionette Halloran and Ben Mingay in Stuart Maunder AM's brilliant production. Opera House Drama Theatre 22 July-27 August.
Another masterpiece this year is Ponchielli's La Gioconda in concert, with "World's Greatest Tenor" Jonas Kaufmann in a welcome return to Australia, making his role debut as the ardent Enzo in these two exceptional concerts 9 and 12 August —  part of the Sydney Opera House's 50th birthday celebrations.
The above are just special highlights, but there's plenty more on offer this special year.
Book well ahead at www.opera.org.au 
WHERE TO STAY
If you're from "outta town" and need stylish accommodation overnight, or longer, Ovolo has hotels in each city that will complement your preference to be with "your kind of people"…music lovers. Ovolo hotels are individual, boutique in nature and place emphasis on design, quirky art, free minibar and other perks. If they know you're in town for a musical event such as the opera, you'll get envious looks as well as the usual Ovolo happy welcome!
BRISBANE  The Inchcolm by Ovolo 
Classically boutique and perched above Brisbane's CBD, The Inchcolm by Ovolo sports a neo-Georgian design that pays homage to the city's time of prestige, with welcoming musical undertones befitting the building's history.  Guests are invited to explore eclectic art while unwinding and enjoying a tipple or two in the cosy lobby bar. Valet parking is available directly in front of the hotel, so you don't need to worry about transportation.
SYDNEY  Ovolo Woolloomooloo 
Ovolo Woolloomooloo offers a unique stay, close to the heart of Sydney's CBD yet anchored on a peaceful wharf by the glistening harbour. Bridging heritage and modern luxury, this 5-star accommodation offers designer-styled guest rooms and outstanding loft suites. Dining at the Finger Wharf restaurant or hanging out with the beautiful people in the Alibi Bar is the perfect prelude to exploring the Royal Botanic Gardens and Sydney Opera House.
MELBOURNE  Laneways by Ovolo  
At the top of the town in Theatreland, amid the tangled laneways, lives a little hotel with a big personality. Laneways by Ovolo offers an inner-city stay with a difference, with 43 Memphis-inspired rooms tailored for those seeking anything but cookie-cutter lodgings. Ladies, it's the perfect spot to kick off your heels, slip into some sneakers and hit the cobblestones outside.  Complimentary minibar and "social hour" are a feature here, as in all Ovolo hotels.