Model of the Month : Eliza Baker @elizafbaker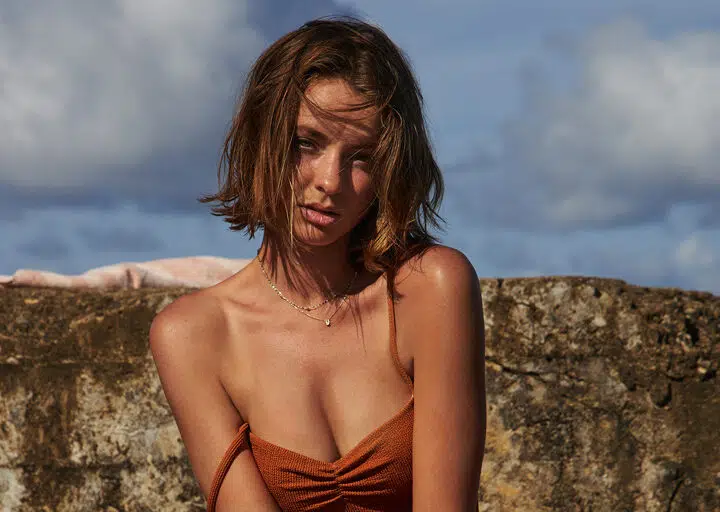 WORDS: Tianna Gumbleton PHOTOGRAPHY supplied - que models
Getting to know Eliza Baker from Que Models. We find out a little more about her enjoyment in modelling for brands across Australia, to her life behind the camera, from exercise and healthy lifestyle.
Age: 26y.o
Height: 5'11"
Place of Origin: Queensland, Australia
Birth/Star Sign: Aries
Instagram: @elizafbaker
Tell us about yourself – where did you grow up and what is your background?
I grew up on the Gold Coast, my background is Australian. I love the beach and will never move away from it again, and I also love living a wholesome lifestyle with my partner and our families.
How long have you been modelling for, and how discovered?
I was scouted when I was 13 years old at a careers expo, I was just walking within the crowd with my family and a woman (a modelling agent) ran up to me and said 'I saw your height in the crowd and would love to organise a meeting to sign you up as a model' next minute I'm doing domestic and international fashion weeks and shooting with amazing brands & designers.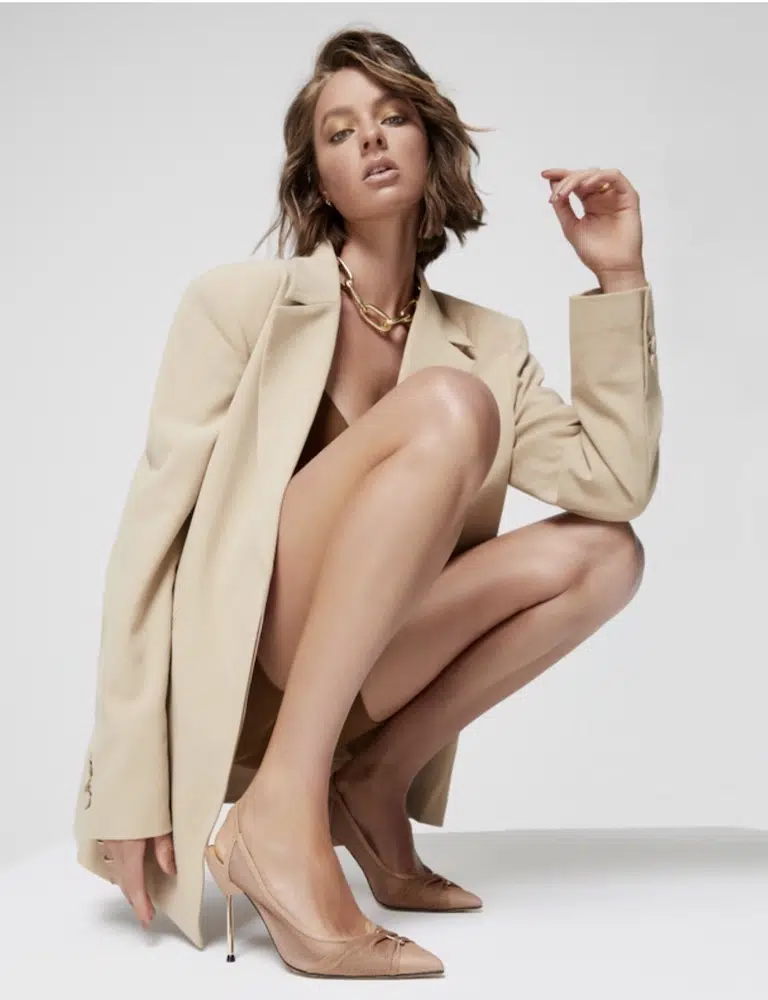 Best modelling experience so far?
The best modelling experience has definitely been all the travelling I've been blessed with, as well as all the amazing designers and models I've met and worked with along the way! Some of my closest friends are models I just met on a job.
Healthy morning rituals that you follow to kick start your day on a positive note?
My morning routine is very sacred to me, I wake up at 5am every morning journal, read, make my bed, drive to pilates, come home take my two doggies (Bailey – English Staffy & Nigel – Miniature dachshund) for a walk at the beach, then come home and make a fruit salad or smoothie for myself and my partner ready for when he comes home from the gym or a surf and enjoy it in our backyard in the sun. We have created the perfect morning routine!
What are your favourite go-to exercises for working out and how are you keeping fit?
Reformer Pilates ALL THE WAY, yoga at least 2-3 times a week and walking everywhere, I also do a sauna every fortnight.
What's the best piece of advice you've ever been given?
Best piece of advice that I would give to girls entering the modelling industry is to not take anything personally and to know your worth. It can be very cut throat some days and I would hate to see woman dictate their worth on a job. It's honestly not worth the doubt and negative mindset.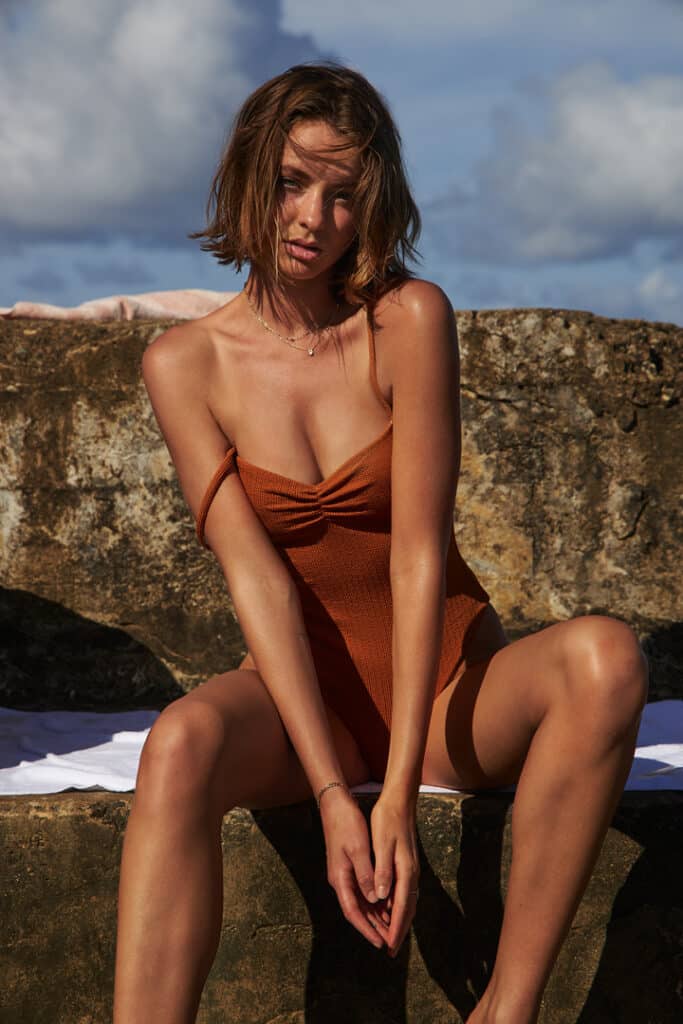 Tips for any upcoming models?
There are so many tips I would love to part onto other woman in this industry (or just in general), but I'll just share 2 that have been the biggest lesson for myself.
Celebrate other women's wins, in return you will be rewarded and celebrated. It is not a competition so share the love!
Stay healthy! Physically, mentally and spiritually!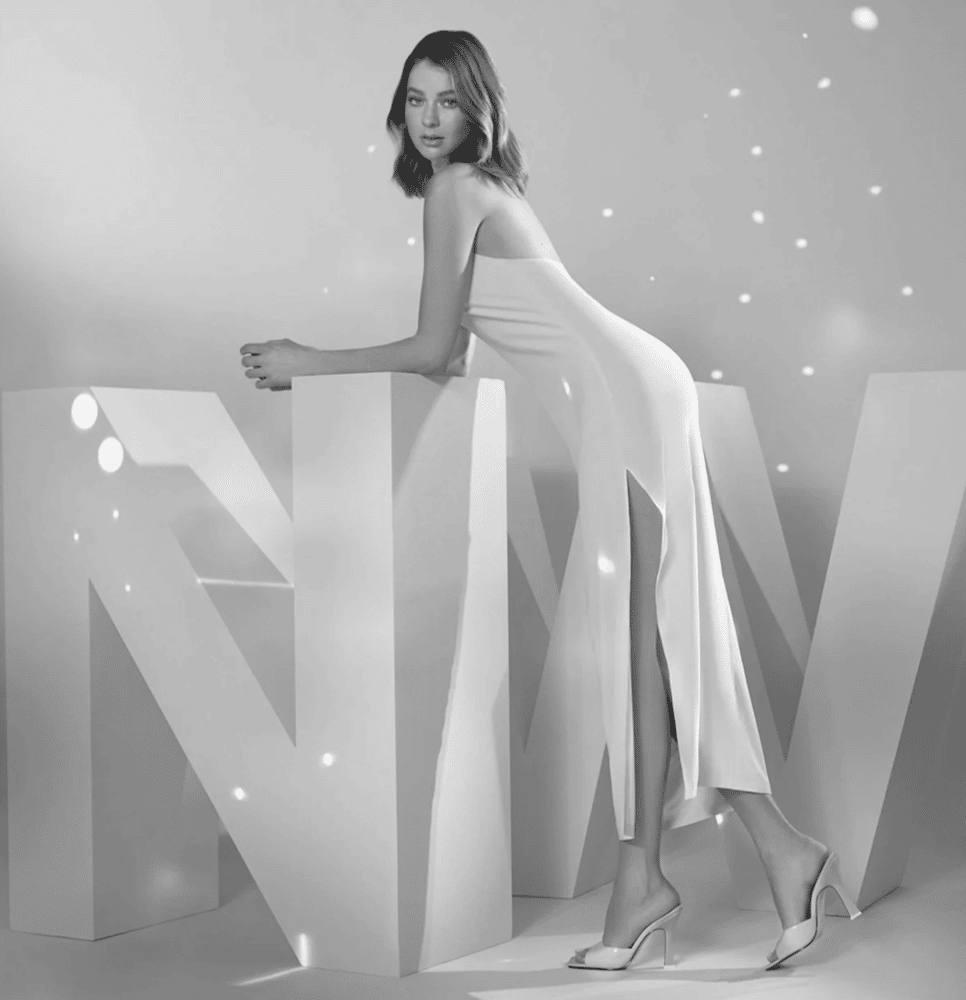 I feel very honoured that I have been blessed with such an incredible opportunity to model all around the world, I now call Byron Bay home and love the lifestyle I have created and worked so hard for. I hope this inspires others to create their dream too.