MERCILESS AND COLD-BLOODED: The murder of bride-to-be Stephanie Scott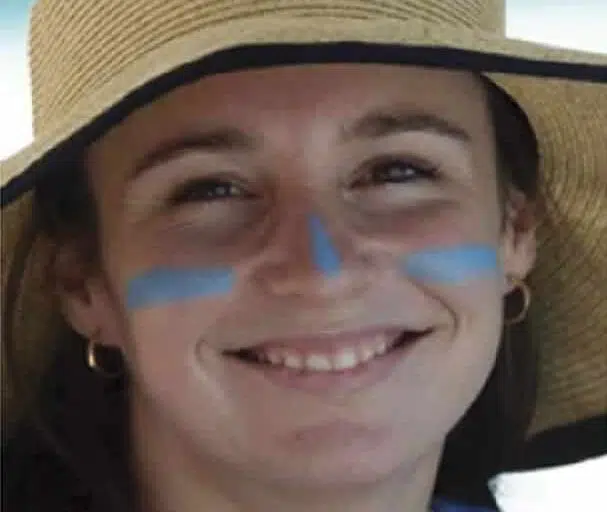 WORDS: Detective Sergeant Tim Clark, Investigations Manager, Murrumbidgee Police District, NSW - Australian Police Journal PHOTOGRAPHY Australian Police Journal
Life in the beautiful country town of Leeton was positively humming for young, soon-to-be-married teacher Stephanie Scott, who had everything to look forward to until a tragic turn of events on the eve of her wedding over the Easter long weekend of 2015.
STEPHANIE Clare Scott was born on October 14, 1988, in Sydney. By Easter 2015, she was an enthusiastic and much-loved drama teacher at Leeton High School, in NSW's Riverina region.
The daughter of Robert (Bob) and Merrilyn Scott, Stephanie had two sisters and two brothers. Her father was the Deputy Principal at Canowindra High School, where Aaron Leeson-Woolley was a student. Aaron grew close to the Scott family and two years later, began a relationship with Stephanie. On April 11, 2014, the couple announced their engagement and set a wedding date of April 11, 2015.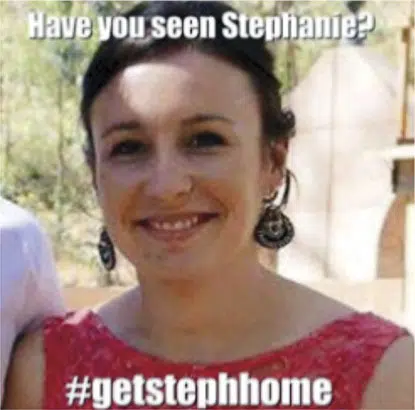 THE EASTER LONG WEEKEND
Aaron kissed Stephanie, 26, goodbye and told her he loved her at 12.30 pm on April 3, 2015. Little did he know it would be the last time he would see his beautiful bride-to-be.
He was off to Canowindra to a farewell party for a friend until April 5 while Stephanie stayed home to finalise wedding plans. About 11 am on Easter Sunday, Stephanie picked up school keys from a work colleague's house. She wanted to make sure her students and the relief teacher had everything they needed while she was away on her honeymoon.
Her colleague lived near the school and walked with Stephanie to the school gate and unlocked it. Stephanie went through the gate, closed and locked it behind her and kept the keys. She had parked her red 2010 Mazda 3 sedan in Myrtle Street, near the gate.
Stephanie went through a second set of locked steel gates to access the school buildings and made her way to the English teachers' staff room, where she stayed for two hours and 40 minutes, working at her desk before calling time to go home – she had a wedding to prepare for.
THE ATTACK
After leaving the admin block, Stephanie walked along an enclosed corridor towards the locked steel gates. As she stopped to grab the keys from her bag, she was grabbed from behind. One can only imagine how scared she must have been as her attacker placed his hand over her mouth. Stephanie struggled and fought back, scratching at his face, trying to yell. She was dragged along the corridor towards a small room once used as a photography 'dark room'.
Stephanie continued to struggle, scratching and fighting as she tried in vain to free herself. As her attacker closed the door behind them, Stephanie tried to flee but was pushed violently, falling and landing face down on the floor. The offender put his left arm over Stephanie's throat and began mercilessly beating her to the face with his right fist. Stephanie struggled, fighting for her life as she was struck in a violent rage up to 30 or 40 times. After 40 to 50 seconds, Stephanie fell unconscious. The offender put on a condom and raped her.
THE MURDER
As Stephanie lay on the floor, the offender placed his hand on her throat and removed a 40cm knife from his right pocket. He stabbed her in the neck, causing severe injuries which resulted in huge blood loss and ultimately, her death.
Certain Stephanie was dead, the killer placed his knife on the floor and went home for lunch before returning to the school. He later told police he picked up his knife and cleaned it in a storeroom. He picked up the items Stephanie had dropped as he dragged her from the gate to the dark room, including her car keys. At some point after raping and killing Stephanie, he went out to Myrtle Street and drove her car to the other side of the school. He carried her body to the car and put some yellow masking tape on Stephanie's neck to try and stop the bleeding. He placed a sheet of plastic into the boot of her car and put her body on top of it before retrieving a high-pressure cleaner from another room and cleaning up his crime scene.
Stephanie's body was in the boot as he nonchalantly drove her car back to his house, parked it behind a large shed in his backyard and walked back to the school to collect his ute. He removed blood-soaked MDF boards from the floor of the dark room and placed them in his ute. Investigators later confirmed this after the offender was photographed at the wheel of his ute by the Automatic Number Plate Recognition (ANPR) of a Griffith Highway Patrol vehicle at 3.35 pm. He was travelling away from the school, towards his home, along one of Leeton's main arterial streets.
He later drove Stephanie's car and parked around the corner from a local service station, where he filled a red jerry can with petrol and walked back to the vehicle. As he left to return home, he drove past the service station in Stephanie's car (his stop at the service station captured on CCTV retrieved during the investigation).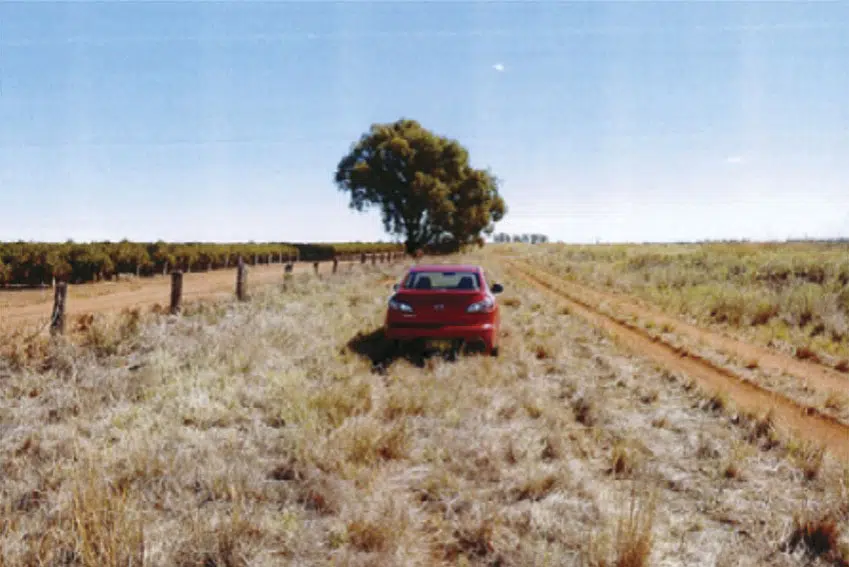 BACK TO LEETON
In the early hours of April 6, the offender drove Stephanie's car, her body in the boot, to the Cocoparra National Park, 50km north-east of Leeton. He placed her body on the ground, removed her clothing and stuffed her clothes, a sun visor from her car and the sheet of plastic from the boot into a backpack before burning the body under branches with 20 litres of petrol.
He drove Stephanie's car back to his place, removed items including the fuel can and boot liner, changed his clothing and drove the car to Pike Road, Wamoon, where he left it near a canal. After casually meeting his mother at a supermarket just after 7.30 am, the offender drove around Leeton, throwing Stephanie's possessions into garbage bins on the main street and near a sports oval. These items were never recovered. Police would later find the sun visor from Stephanie's car and other items in a bin at the corner of Banna and Jondaryan Avenue, Griffith.
SOMETHING IS NOT RIGHT
Aaron texted Stephanie on Easter Sunday but she didn't reply. When he returned home about 7.20 pm, she wasn't there. He sent more texts but again, Stephanie failed to reply. He drove past Leeton High and friends' homes, but her car was nowhere to be seen. While increasingly concerned, he thought pre-wedding nerves might have prompted her to spend the night elsewhere. He messaged her again in the morning but still, no reply. He called friends and family to no avail, so at 4.30 pm on April 6, 2015, Aaron went to Leeton Police Station to report Stephanie missing.
Police conducted a triangulation on 'find my iPhone' on Stephanie's mobile. It was turned off or not operating. There had been no activity on her bank accounts since she shopped at Griffith on Easter Saturday and no social media activity. Stephanie's family were consulted and the missing person's report quickly developed into serious concerns for her welfare. Relatives and friends posted appeals on social media, conducted coordinated searches of Leeton and hired a helicopter to cover a wider area.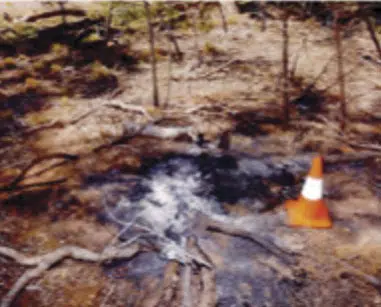 THE FORMAL INVESTIGATION
At 8 am on April 7, 2015, police launched appeals for information through social media and traditional media outlets. Reporters from national media groups converged on Leeton to interview family members and friends.
Detectives attended Leeton High and inspected Stephanie's classroom. A check of the alarm system showed Stephanie disarmed the administration block alarm at 1.31 pm and re-armed it at 1.38 pm. The Forensic Services Group and the Dog Unit were called in to assist with a further search.
Late on Tuesday, a large group of Stephanie's family and friends gathered to try to break into the school, believing Stephanie may have been held captive in the grounds. Police spoke with the group and convinced them not to forcibly enter the school. A neighbour advised them he had seen the school cleaner (Vincent Stanford) working over the Easter weekend. A short time later, Stanford drove past the school. When police stopped him, he told them he had just dropped his mother at work and was heading home.
A SUSPECT EMERGES
Vincent Stanford was born on December 21, 1990, in Tasmania. He was 24 at the time of the investigation and lived at home with his mother, Anneke Noort, and older brother (Luke). Stanford also had an identical twin brother (Marcus) who lived in South Australia. On March 2, 2015, Stanford began a five-week relief position cleaning at Leeton High. It was due to end on April 2, 2015, but was extended.
About 7.30 pm on April 7, 2015, police were told Stanford's white Toyota HiLux Ute had been seen at the school. Police went to Stanford's home to discuss his movements and ask if he had seen Stephanie. He confirmed he was at the school over the Easter weekend, "cleaning the bins and stuff". He denied knowing Stephanie or seeing her there. As police were leaving, Stanford called to them: "Hey, good luck with the search."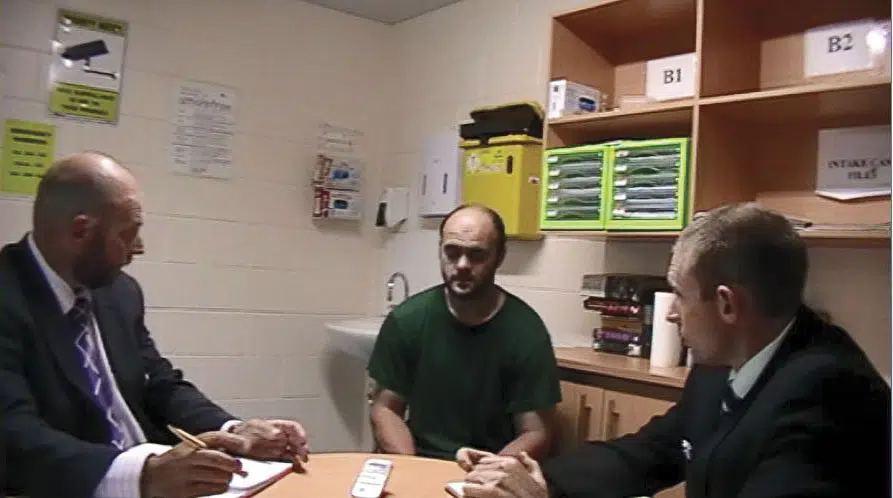 SOMETHING'S NOT RIGHT
On April 8, 2015, Detective Senior Constable Whelan went to see Stanford. He wasn't home, so he asked Stanford's mother to tell her son to contact him. About 11 am, Stanford attended Leeton Police Station and made a statement to Senior Constable Whelan. Stanford said he had been cleaning at the school all weekend but had not seen anyone else there except some roller skaters (later identified and interviewed). He also said he went to a local supermarket in Leeton. Police were suspicious – something just didn't seem right. Police contacted the manager at the nominated supermarket and were advised it was closed on Easter Sunday.
STRIKE FORCE INITIATED
On April 8, 2015, Strike Force GUNDIBRI was initiated to investigate the suspicious disappearance of Stephanie Scott. The officer in charge was Detective Sergeant Tim Clark.
Inquiries with Stanford's employer revealed all of their cleaners were on leave over Easter and Stanford should not have been at the school. Detectives contacted Stanford by phone to confirm details about his trip to the supermarket. Stanford said he "went to" the supermarket on Easter Sunday and bought "just groceries, some dinner … iced coffee". But the supermarket was not open on Easter Sunday. Vincent Stanford was now a Person of Interest.
FIRST CRIME SCENE DECLARED
At 6 pm on April 8, Detective Senior Constable Milne and Detective Senior Constable Rolfe went to Stanford's home to speak with him. He wasn't there but his mother and brother were. Stanford's mother gave police consent to conduct a walkthrough, during which they found a set of keys on a red-and-white lanyard that matched the description of the keys Stephanie's colleague had given her. Police saw fresh tyre tracks from the front of the house into the backyard but noted Stanford's ute had a larger wheelbase than the impressions. A used condom was found on the ground where the tyre impressions ended. Yellow tape was also found nearby. An opened condom wrapper without a condom and other wrapped condoms were found on the floor in Stanford's bedroom. Police declared the premises a crime scene. Anneke and Luke were removed from the house and escorted to Leeton Police Station.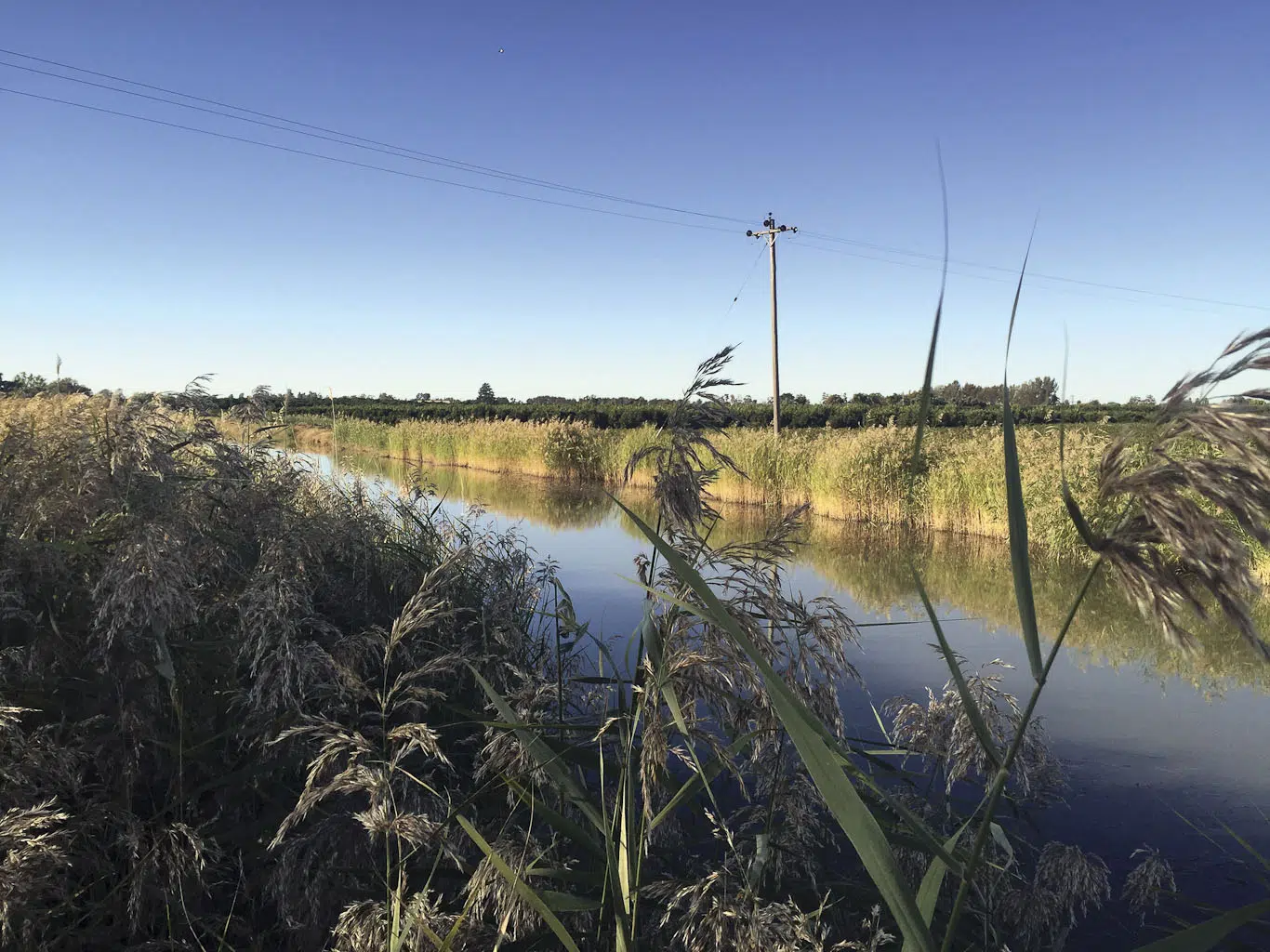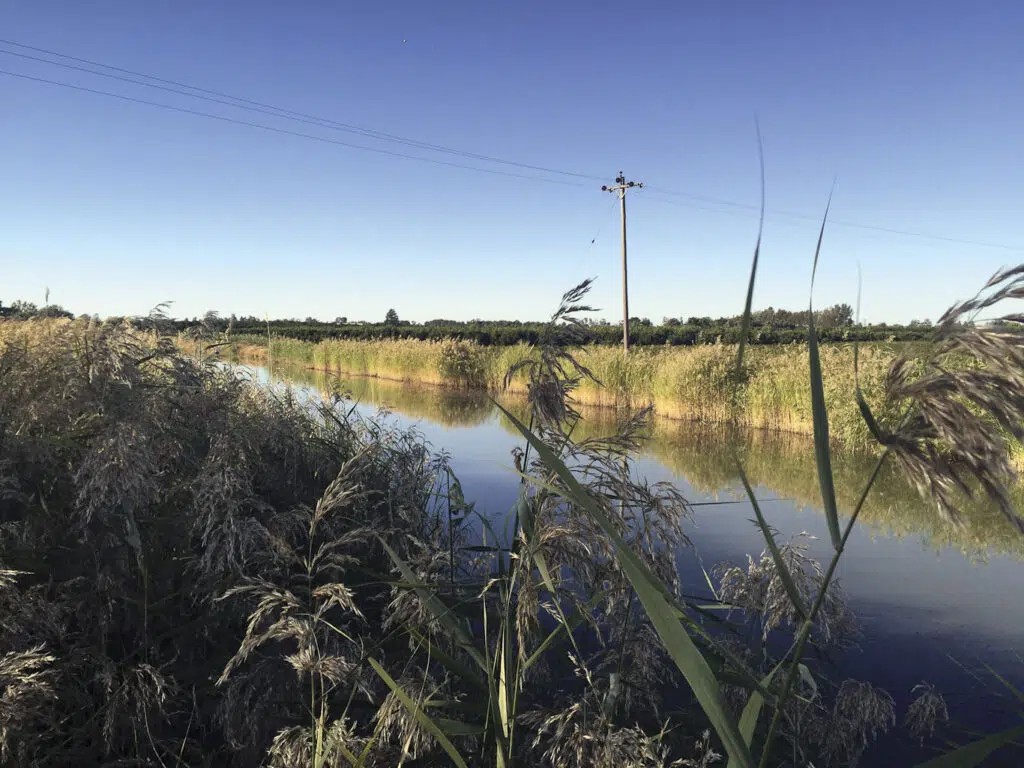 HAUNTING IMAGE
A short time later, Stanford arrived home in his ute and told Detective Milne he had been "out taking photographs". Detectives saw a digital camera on the ute's front passenger's seat and some large MDF boards in the back smeared with what appeared to be blood. Police seized Stanford's ute and he agreed to accompany them to the station. Police removed the camera from the car and turned it on. The first image displayed was of a burnt human corpse, which appeared to be female, in bushland.
STANFORD ARRESTED FOR MURDER
Detective Sergeant Clark spoke with Stanford at the station. While he was not arrested, the conversation was recorded. Stanford continued to deny he had any contact with Stephanie or her car. Police noticed Stanford had what appeared to be several small, fresh-looking scratch marks on his forehead, under both eyes, on the bridge of his nose and upper right forearm, and small marks on his left arm. Stanford cited different incidents of bumping his head and running into a tree branch a week earlier to explain them.
Further analysis of the camera revealed another photo of the same burnt corpse taken from a different angle. Stanford told police he downloaded the photos from a horror movie on the internet because he thought they were funny. He denied the photos were of Stephanie.
Detective Sergeant Clark arrested Stanford for the murder of Stephanie Scott. Stanford was given the opportunity to speak with a solicitor and declined to be interviewed but consented to forensic procedures including an examination of his injuries by a doctor, photographing and measuring of those injuries, the collection of fingernail scrapings and a buccal swab for DNA. Stanford was then charged with the murder of Stephanie Scott. Bail was refused.
FORENSIC EXAMINATION OF THE UTE
Detective Senior Constable Kremers, of Albury Crime Scene, examined Stanford's ute. The stains on the MDF boards returned a positive result for human blood, later matched to Stephanie's DNA. Destinations stored in the ute's GPS included Boundary Rd, Leeton, 11km from Stanford's home, and Cocoparra National Park, about 50km north of Leeton. The national park can be accessed via Boundary Rd. Surface deposits on the ute indicated it had driven on a gravel/dirt road. A condom in its wrapper and a mobile phone were found under the passenger seat. Stanford refused to provide the access code to police.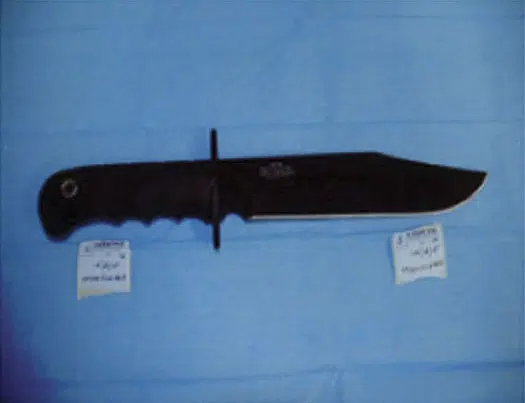 DEVASTATING NEWS
At 5.30 am on April 9, 2015, Detective Sergeant Clark and Detective Inspector Paul Smith told Stephanie's family Stanford had been arrested and charged. The family were told about the photos found on the camera but were not told the body had been burnt. A short time later, a national news bulletin revealed an arrest had been made after photos of a burnt body were found on a mobile phone. The information, leaked by an unknown source, caused enormous grief for the family.
STEPHANIE'S CAR LOCATED
At 9.30 am on April 9, 2015, police received a call to say a car matching the description of Stephanie's had been found near a farm on Irrigation Way, Wamoon, near the intersection of Pike Rd and Boundary Rd, 11km from Stanford's home. A crime scene was declared. A forensic examination of the car revealed a substantial amount of human blood in the boot and on the rear bumper. The blood matched Stephanie's DNA. Stanford's DNA was also found in the car.
At 2 pm on Easter Sunday, a female witness was walking along Mallee Street at the rear of Leeton High when she heard noises she described as "like things were being moved or dragged across the ground; things like furniture or something similar". She saw Stephanie's car reversed underneath a covered walkway.
BACK AT THE OFFENDER'S HOUSE
An extensive crime scene examination was conducted at the Stanford residence. Police found a car boot liner from a Mazda 3 sedan. Blood on the liner matched Stephanie's DNA. Her DNA was also located in blood on a fuel can, on the outside of a used condom and some yellow tape found behind the shed. The yellow tape was later matched to similar tape used by painters at Leeton High.
Inside the house, Detectives Rolfe and Milne found Stephanie's keys, a red bra which was later identified as belonging to Stephanie and a knife that was later proven to be the murder weapon. Blood found on the knife and a set of handcuffs was also matched to Stephanie's DNA. A lubricant bottle and some condoms, found on a shelf in a cupboard, also had Stephanie's blood on them.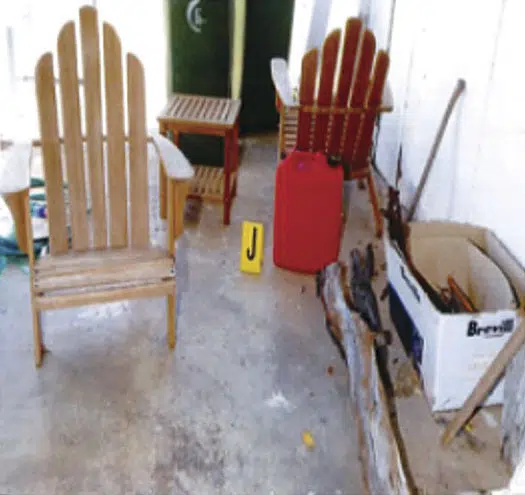 DISTURBING CONTENT
A computer in Stanford's bedroom was seized and examined at the State Electronic Evidence Branch (SEEB). The results were alarming. It contained surveillance type photos and videos of women and school children and a large cache of bestiality images. Several videos on topics including murder, rape and bomb-making were also uncovered.
The SEEB analysis showed that from late Saturday, April 4, until the early hours of Sunday, April 5, Stanford spent a considerable amount of time searching the terms: 'widow–maker'; 'widow knives'; 'sharpest puncture knives'; 'sharpest knife tips'; 'sharpest knife you can buy'; 'best piercing knives'; and 'serial killer knives'. There was also evidence he had conducted further enquiries with a security company regarding leg cuffs. Stanford bought a set of flexi-cuffs and a dagger-style knife by mail order. On April 14, 2015, a package arrived at Stanford's home and was handed to police by his mother. It contained the flexicuffs and dagger-style knife Stanford bought online.
LAPTOP LOCATED
At 8 am on April 10, 2015, a witness attended Leeton Police Station to say he had seen a vehicle fitting the description of Stanford's ute pull up near Main Canal about 3.50 pm on Easter Sunday. He said a male person threw what appeared to be a laptop into the water before running back to his vehicle and driving away. Police divers found the laptop the following day. SEEB subjected it to a process of rapid drying and its contents were downloaded. It was Stephanie Scott's work laptop.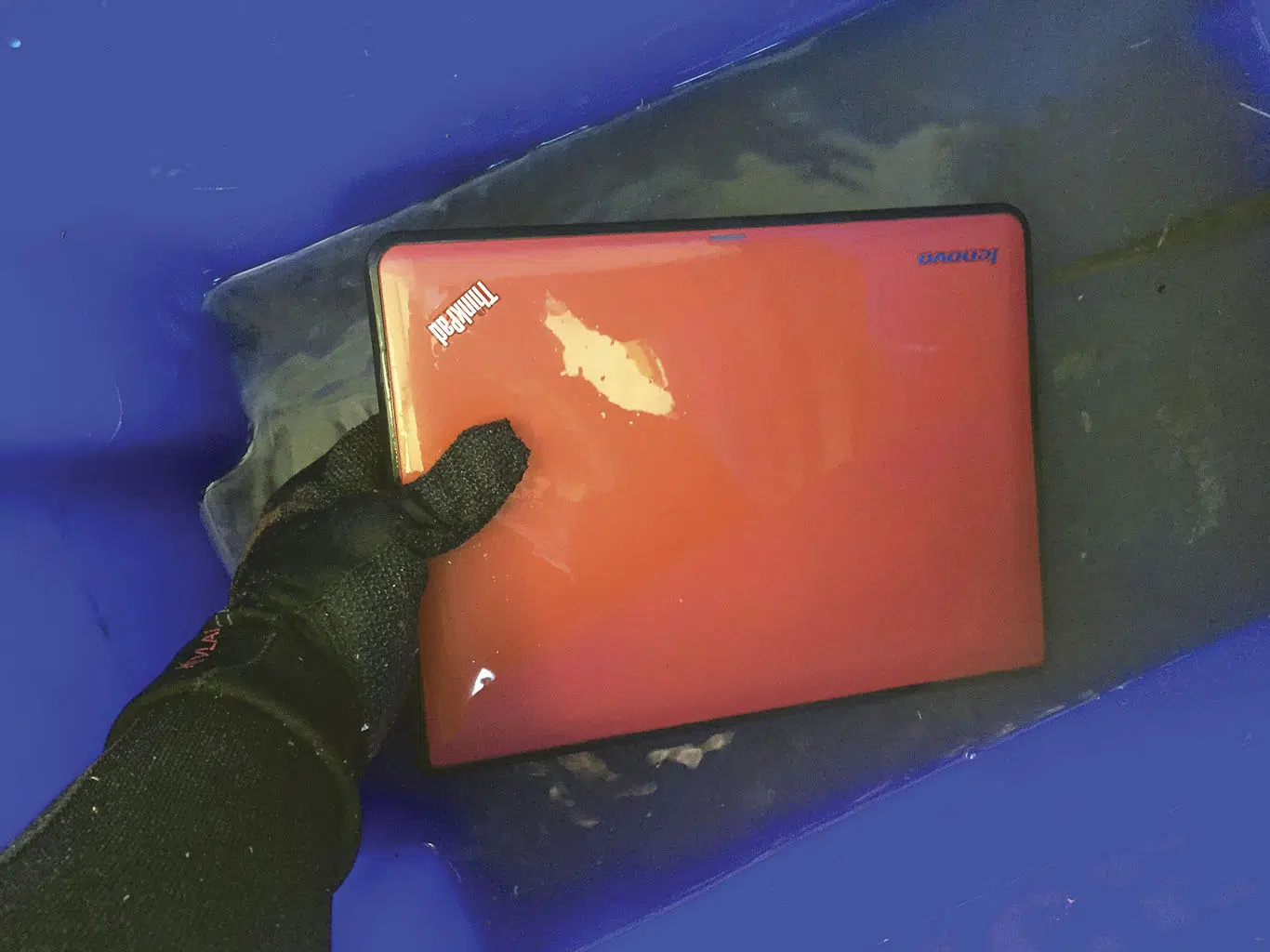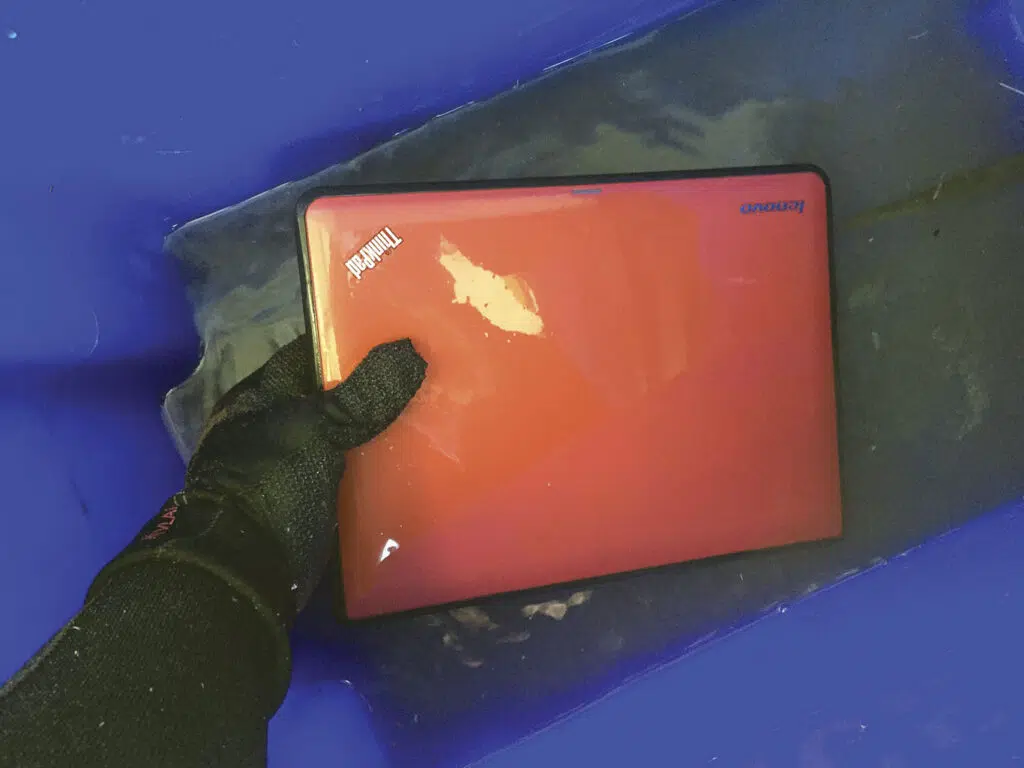 BODY LOCATED
About 5 pm on April 10, 2015, police found the badly burnt remains of a human body on the edge of Cocoparra National Park. The body was later identified as the remains of Stephanie Scott. Yet another crime scene was declared. There were no items of clothing or jewellery found at the scene.
A Griffith-based scout group contacted police to say they had spent the weekend trekking and camping in the park. The scouts were interviewed by officers specially trained to interview children. A photo taken at 5.34 pm on April 8, 2015, by one of the scouts shows Stanford in the background, in his white ute, driving away from the location of Stephanie's body. The photo was taken just after Stanford had revisited the body and taken the photos police found on his camera. During a subsequent interview, Stanford told detectives he returned to where he had dumped Stephanie's body because he "…just wanted to see if she was still there [and] thought maybe the wildlife would have taken her".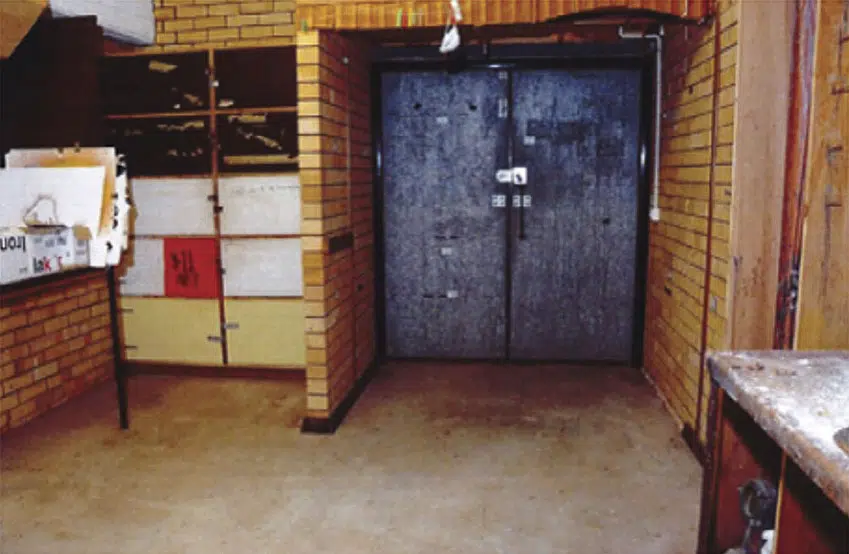 STANFORD WANTS TO BE INTERVIEWED
On April 11, 2015, Corrective Services at Junee Correctional Centre contacted police to say Stanford wanted to speak with the officer in charge of the investigation. Detectives Clark and Milne drove to the jail to record an interview with Stanford, who was not yet aware police had found Stephanie's body. During the interview, Stanford gave the exact location of Stephanie's body and admitted to the murder.
Stanford told police he first saw Stephanie when she was upstairs working in the staff room. He said he had no idea she was going to be there and had never met her before. When he saw Stephanie, he said a feeling came over him: "Just that I had to kill her. I wasn't angry or anything. Basically emotionless. Just that I had to kill her." He said he waited for her to leave and as she walked towards him, Stanford told police she said: "I'm going home now. Have a happy Easter."
Stanford said he attacked Stephanie and dragged her into the dark room. Asked why he had a knife with him, he said he brought it into the cleaning store because: "I think I had to open something up."
Stanford said after he removed the knife from his pocket, he "hit her in the carotid artery". After beating her he states he "grabbed my sheath, my sword, and I struck her in the carotid artery". In this interview, Stanford refers to putting tape "on the carotid artery to stop the bleeding". He was asked if there was a reason he stabbed Stephanie in the neck. "To make sure she was dead," he said.
After killing Stephanie, Stanford told police he returned home for lunch. He parked his ute at the front of his house, ate a cheese sandwich and had a coffee before returning to the school. Stephanie was left lying on the floor of the dark room. He stated he was at home for about 10 minutes.
A second interview was conducted with Stanford on April 21, 2015, this time at Wagga Wagga Police Station, to clarify and challenge some of the information he had previously supplied and find out where Stephanie's rings were. Forensic evidence gathered at the murder scene was also put to Stanford.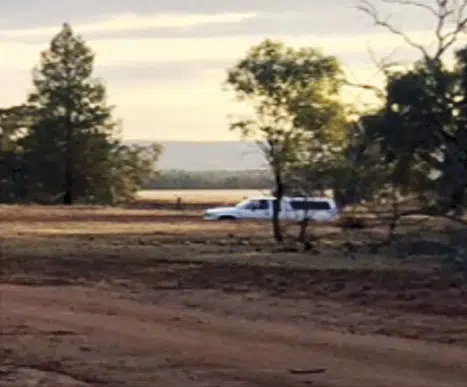 CAUSE OF DEATH
A post-mortem carried out on April 13, 2015, found the direct cause of death was blunt force head trauma. Bruises were found on the right side of Stephanie's face and there was a small laceration on the right lateral eyebrow. There was a nasal fracture and a 'blow-out' fracture of the right eye (a type of injury often associated with side impact during a car crash). There were two stab wounds on the right side of her neck. The right internal jugular vein was disrupted but there was no associated haemorrhage in the track.
CHARGED WITH AGGRAVATED SEXUAL ASSAULT
On June 3, 2015, Detective Sergeant Clark charged Stanford at Griffith Local Court with one count of Aggravated Sexual Assault. Stanford refused to supply the access code to his mobile, a new Windows Microsoft phone that SEEB had not previously examined. Taken between 3.10 am and 3.13 am on April 6, 2015, the six relevant photos SEEB eventually found on the phone were invaluable. The first three are too dark to show anything. The last three are of Stephanie's body. They were taken before her corpse was burned and show her naked, with a blue towel over her head, in bushland. The wound to the right side of her neck is clearly visible.
SENTENCED
On July 20, 2016, Vincent Stanford entered guilty pleas to Aggravated Sexual Assault and Murder. On October 13, 2016, in the Supreme Court of NSW, Stanford was sentenced by Justice Robert Hulme to 15 years' jail with a no non-parole period for Aggravated Sexual Assault and life imprisonment for murder.
The judgement summary published by the Supreme Court stated, in part:
The attack itself involved extreme brutality. There are indications it was planned or premeditated. The manner in which he conducted himself in the immediate aftermath by calmly going about his affairs is highly disturbing. Ultimately the Court was satisfied that the offence fell within the worst-case category calling for the imposition of the maximum penalty. Mr Stanford's culpability is so extreme that the community interest in retribution, punishment, community protection and deterrence can only be met with the imposition of a life sentence.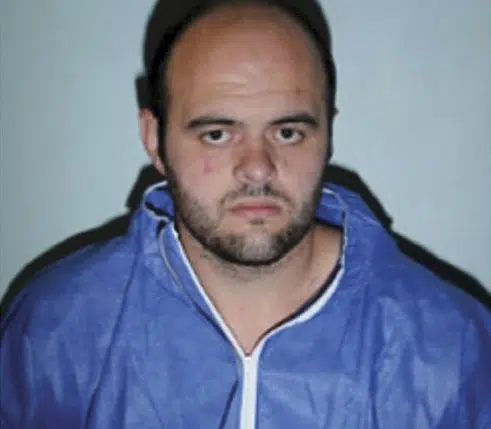 THE IDENTICAL TWIN
Following Stanford's arrest, police learned he had an identical twin. Detective Sergeant Clark asked South Australia police to contact the twin (Marcus) and gather evidence to eliminate him as a suspect in Stephanie's murder. In the interim, investigating police became aware of information which implicated Marcus as an accessory after the fact to Stephanie's murder. Marcus had allegedly received jewellery and a driver's licence belonging to Stephanie. He later admitted to receiving these items, sent to him by his twin brother. Marcus' involvement is, unfortunately, a story in itself and will be documented in the Australian Police Journal.
RIP BOB SCOTT
On October 31, 2016, in a very sad footnote and only two weeks after Vincent Stanford was sentenced to life imprisonment, Stephanie's father, Bob Scott, was killed by a falling tree branch while he was felling trees on the family farm at Canowindra.
FURTHER CREDITS
About the author
After attesting as a Probationary Constable in 1993, Tim Clarke was stationed at Castle Hill and Merrylands Police stations until 1997, when he transferred to Leeton, in rural NSW. Tim started criminal investigation duties at Griffith Joint Investigative Response Team in 2001 before moving to CI duties at Narrandera in 2006. He was promoted to the rank of Detective Sergeant and stationed at Griffith as CI Team Leader in 2008. Tim has been the Investigations Manager at Griffith since 2017.
Author acknowledgements: Det Supt Michael Rowan (Commander); Det Supt Paul Smith (Crime Manager); Det Sen Con Justin Milne (2IC); Sgt Louise Hawkes (Analyst); Sarah Yule (Forensic Psychologist); Det Brevet Sergeant Mark Baker (SA Police); members of the Murrumbidgee Police District (Griffith LAC) CI; members of the Southern Region Response Team; and members of the Homicide Squad.