MAVIS'S KITCHEN – Australia's Best Tourism Restaurant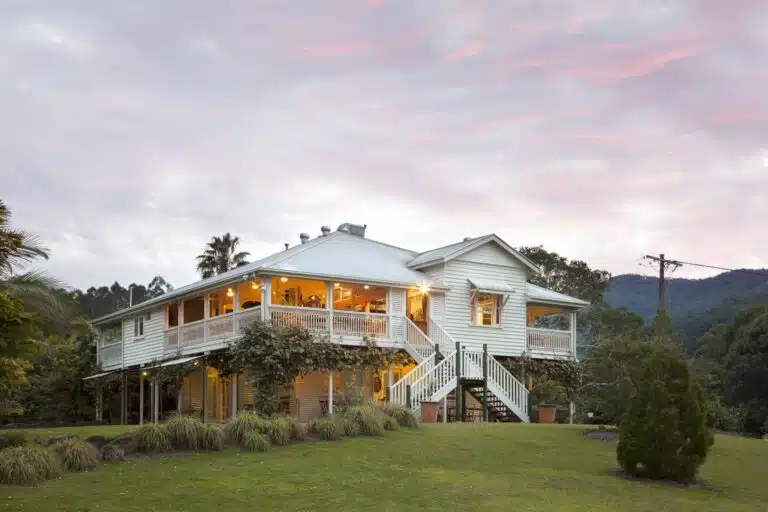 WORDS: Steve Hunt PHOTOGRAPHY Supplied
After the pandemic, lockdowns, floods and re-building, popular Mavis's wins top award!
It's been a tumultuous two years for the owners of award-winning northern NSW restaurant and accommodation venue Mavis's Kitchen, but not even a pandemic, sporadic lockdowns or floods have been able to bring Tindall Magnus and Sam McCormack to their knees.
On the contrary. In a tale of true grit and determination, the Sydney-based couple – under the auspices and direction of General Manager Clive Bailey – have just received the biggest recognition for their hard work – the title of Australia's No.1 tourism restaurant.
"It was certainly nice to receive such an accolade after such a torrid time," says Clive, who oversees the tranquil Mavis's Kitchen which has become one of northern NSW's most popular and loved restaurants and short-stay accommodation venues.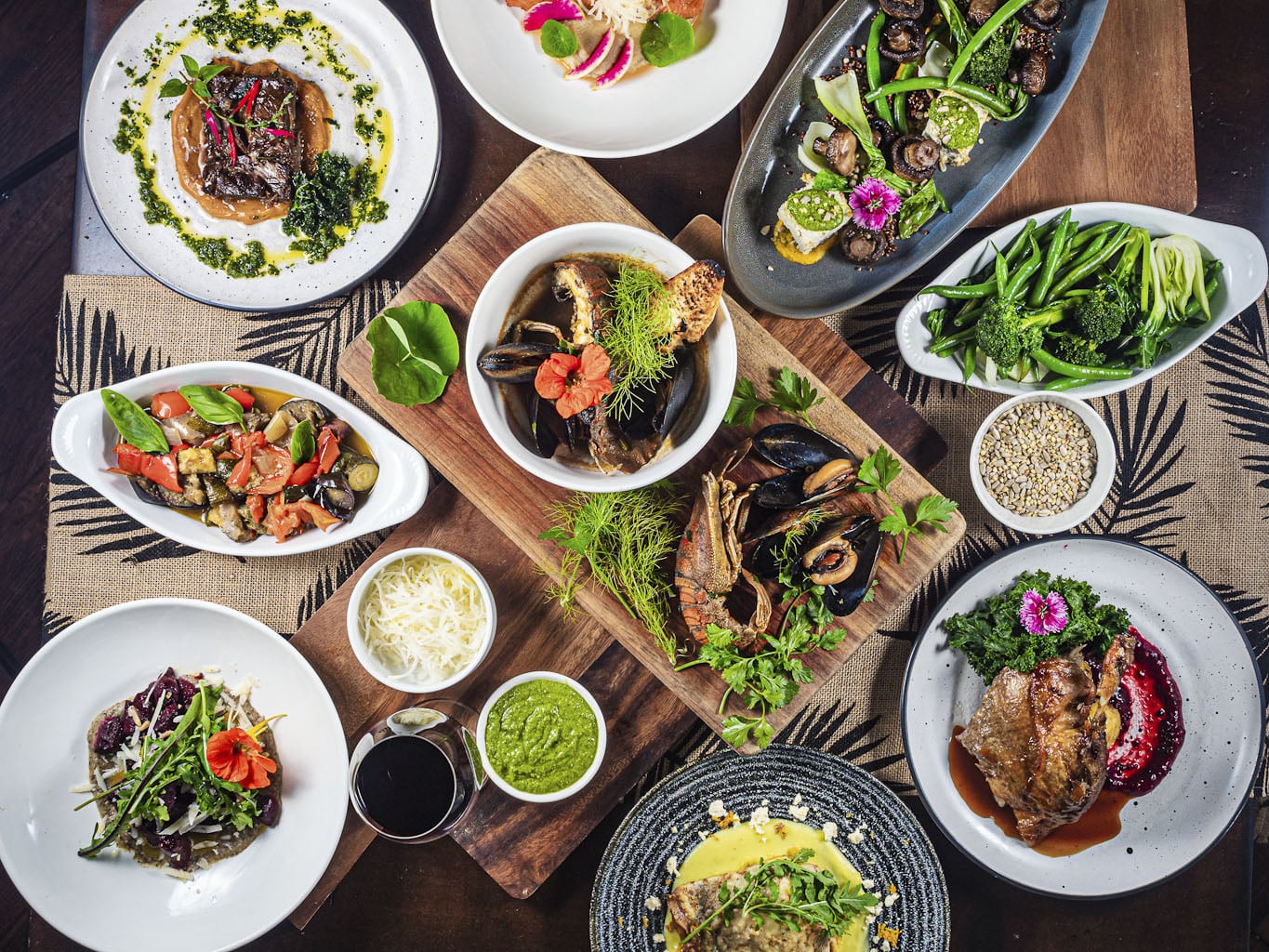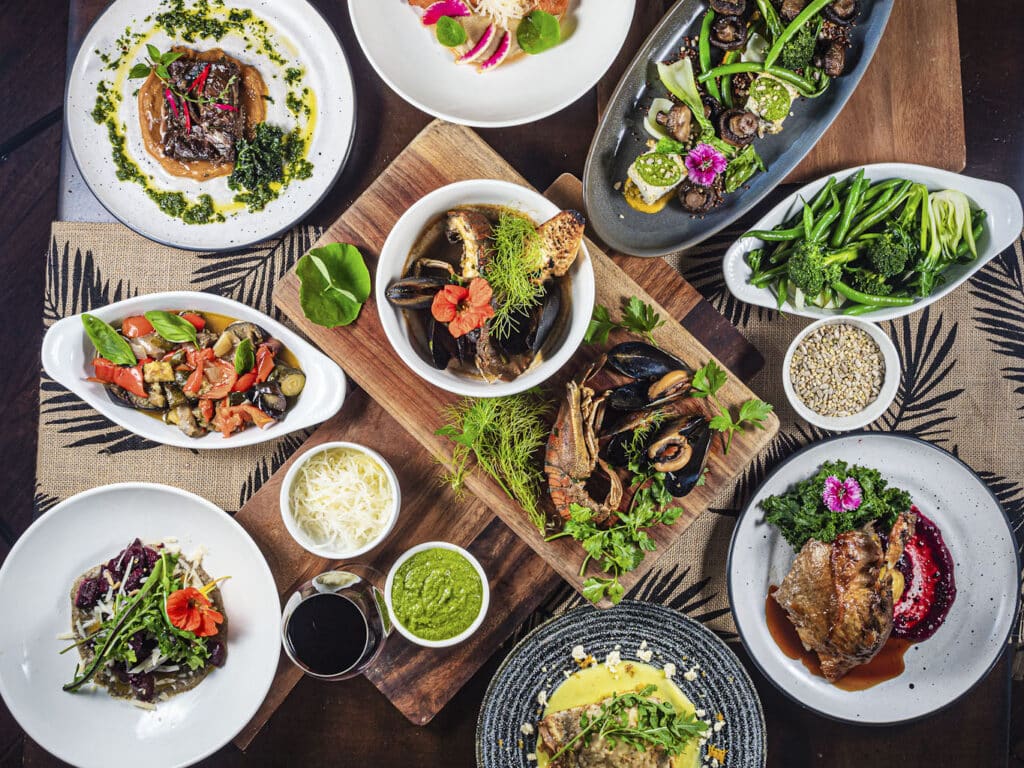 "Tindall and Sam purchased the restaurant on February 5, 2021, and we had a great year of trade – albeit with the odd lockdown – before we were hit by the floods in late February 2022.
"The floods destroyed the whole bottom section of the restaurant, all the cabins and the gardens where we grow our produce. Basically, the whole property was a pile of mud and had to be rebuilt and re-established.
"But we got there with the help of a few friends and neighbours and got back to trading again and here we are being awarded the best tourism restaurant in the country."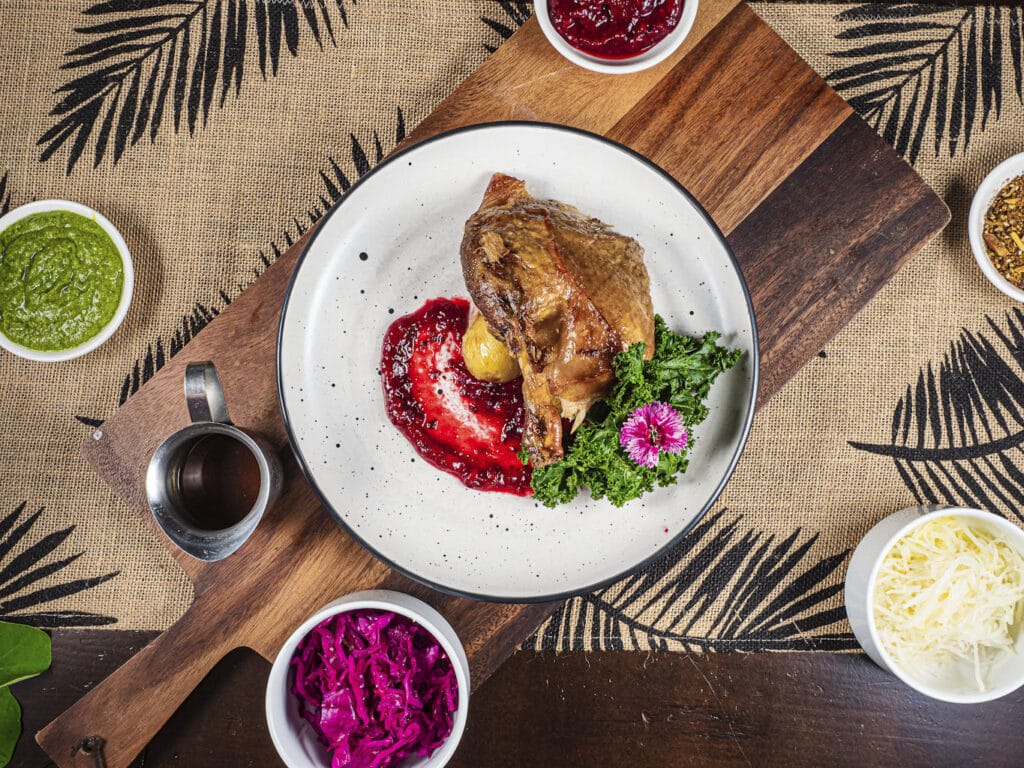 Mavis' Kitchen was first awarded Best Tourism Restaurant in the NSW Tourism Awards in September and followed that up recently with the coveted national crown.
Tucked away on a 10-hectare site between Murwillumbah and Uki – and at the foothills of the majestic Wollumbin-Mount Warning, Mavis's Kitchen is one of the region's secluded dining secrets.
So what's the secret to its success?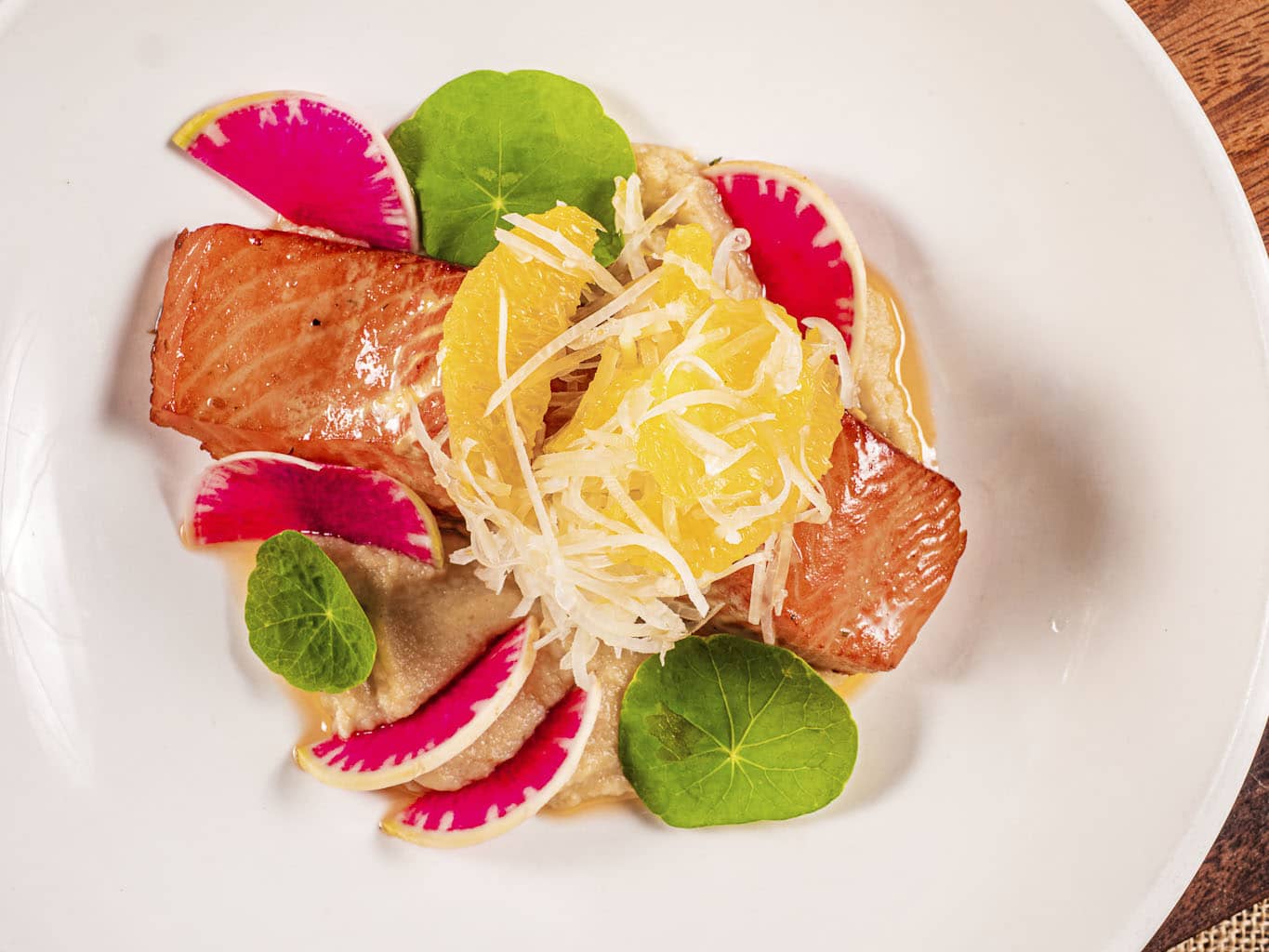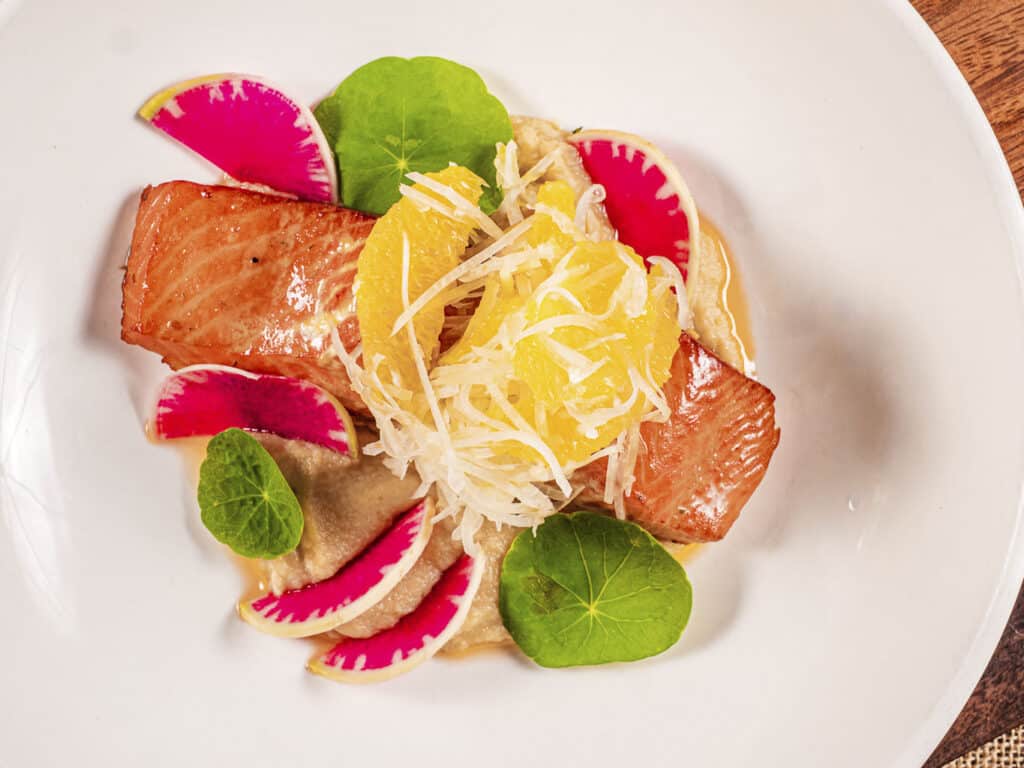 The secret to its success is that it is a combination of everything," says Clive.
"People come here for the food but it's not just about the food. It's the friendly staff, the service and the entire experience of being able to walk through the gardens and enjoy the amazing natural environment that we find ourselves in.
"We are more than just a restaurant – we are an experience that brings people from as far away as Sydney."
Popular with Brisbane and Gold Coast day trippers, Mavis' Kitchen offers four private, luxury log cabins for overnight visitors wanting to get away from the hustle and bustle of city life.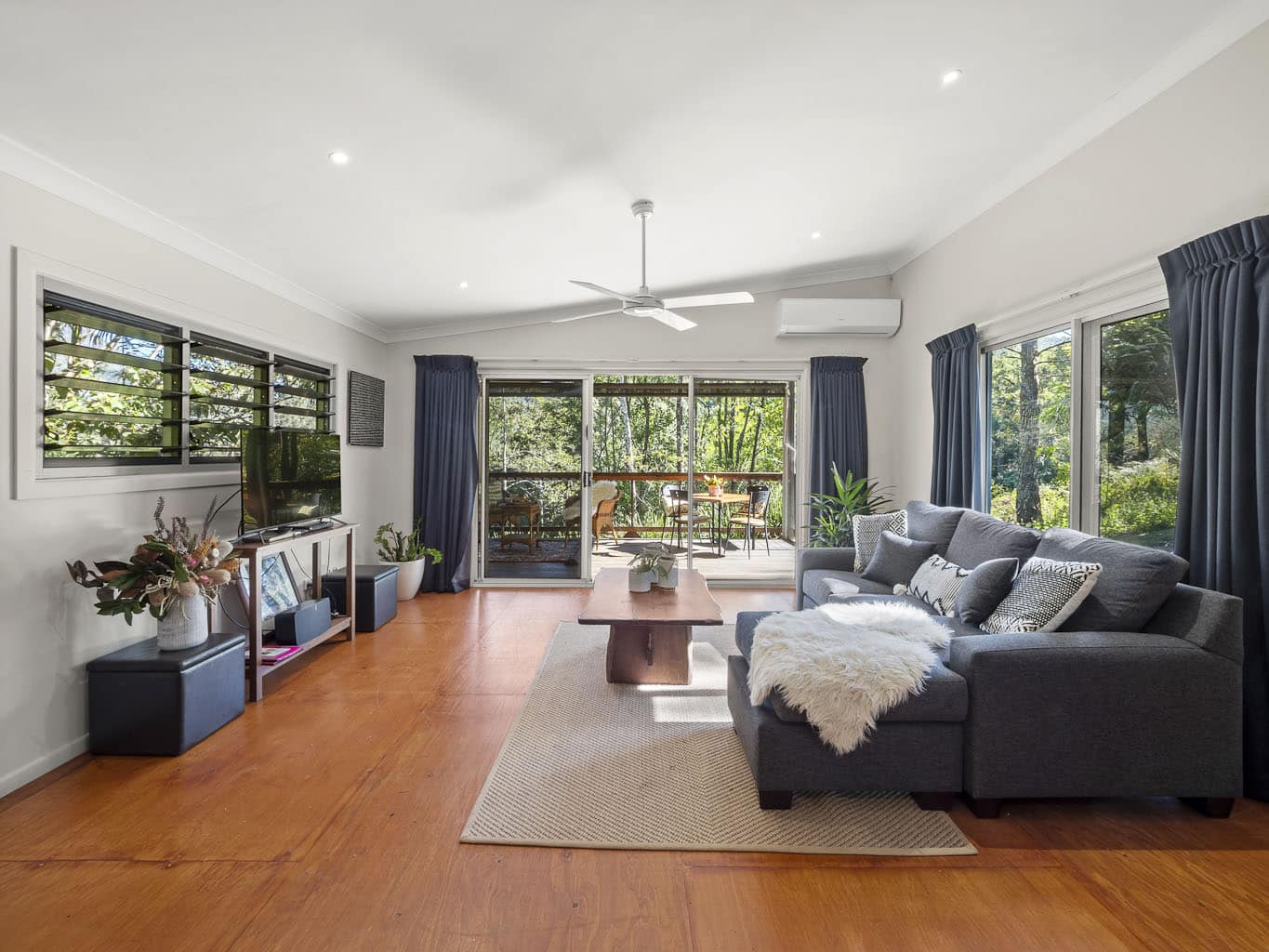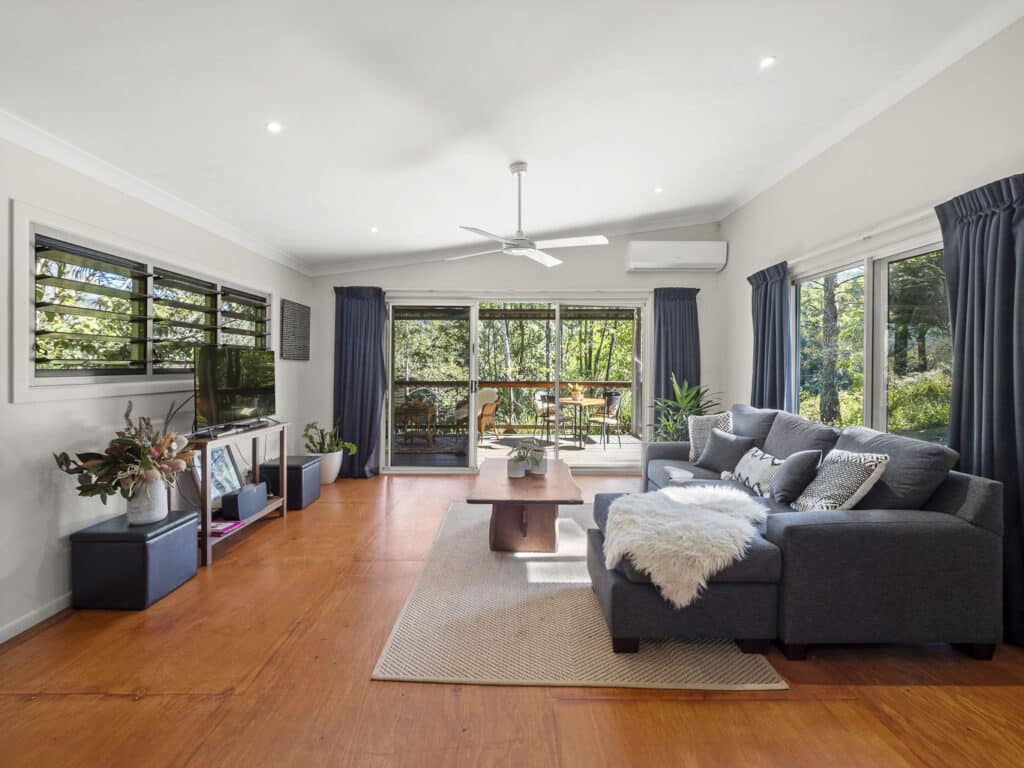 The cabins are a cosy, romantic escape tucked away at the rear of the property and include a studio-style layout with a queen-sized bed and double sofa bed, self-contained kitchen, eco-friendly bathroom, and porch.
The nearby Farmhouse accommodates up to 10 guests; the Old Dairy cottage up to six people; and there's a Secret Cabin, offering absolute privacy and an unbeatable view which is ideal for couples or solitary contemplation.
The restaurant is open for breakfast on Saturday and Sunday, lunch Wednesday through Sunday, and Saturday nights, 6:00 pm – 7.30 pm AEDT.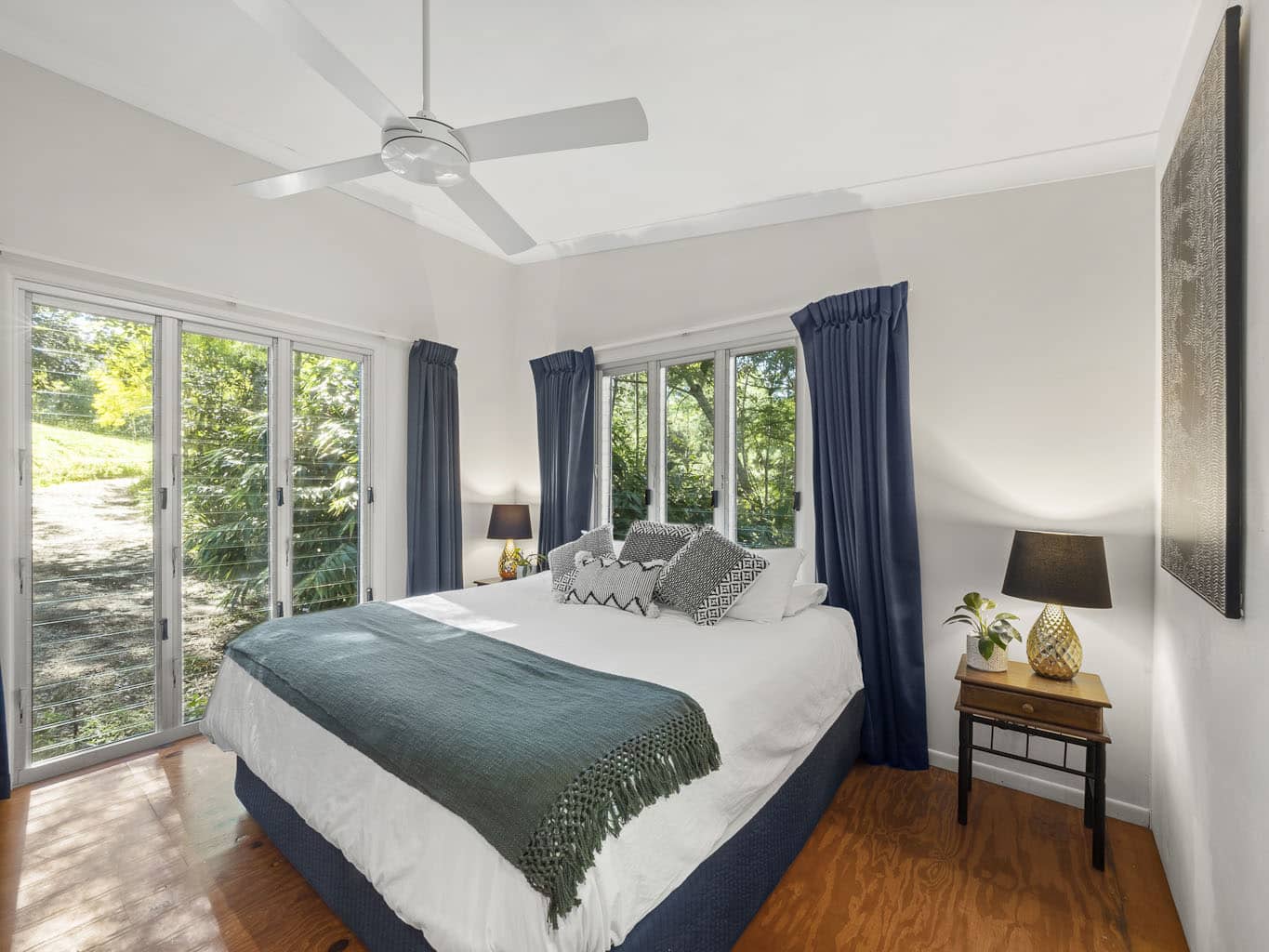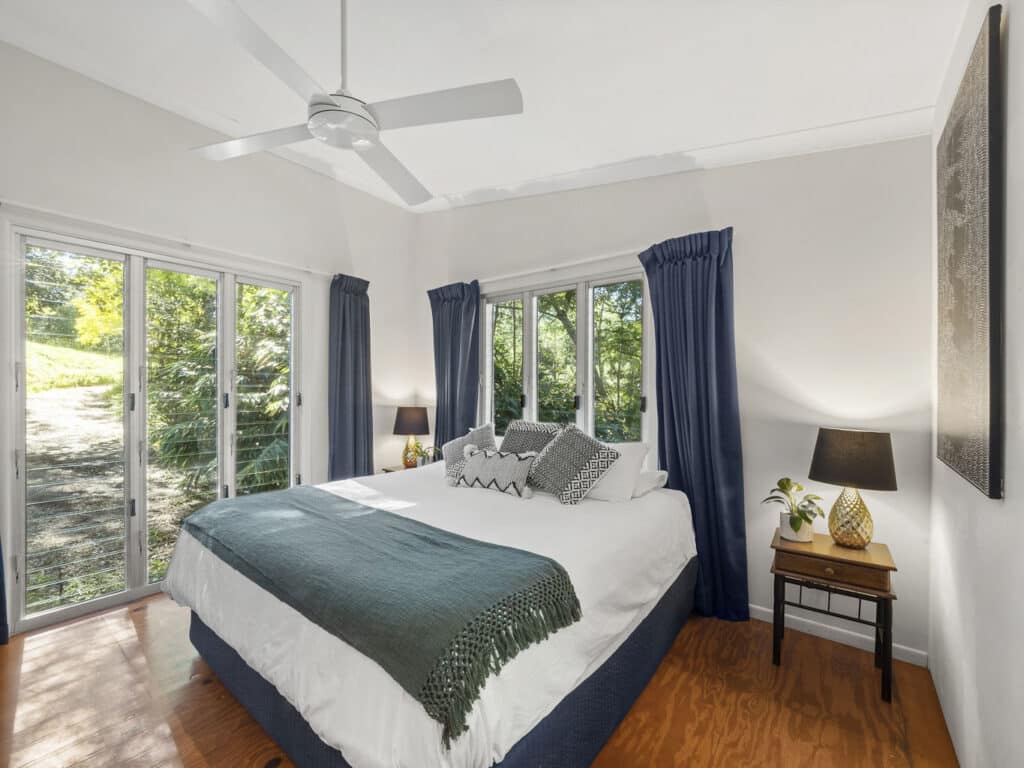 Mavis's Kitchen prides itself on growing food organically, in its own garden where possible, sourcing locally and picking seasonally.
Led by Head Chef Simon Liljeqvist, the menu is inspired by the use of local produce in creative ways to make exciting food.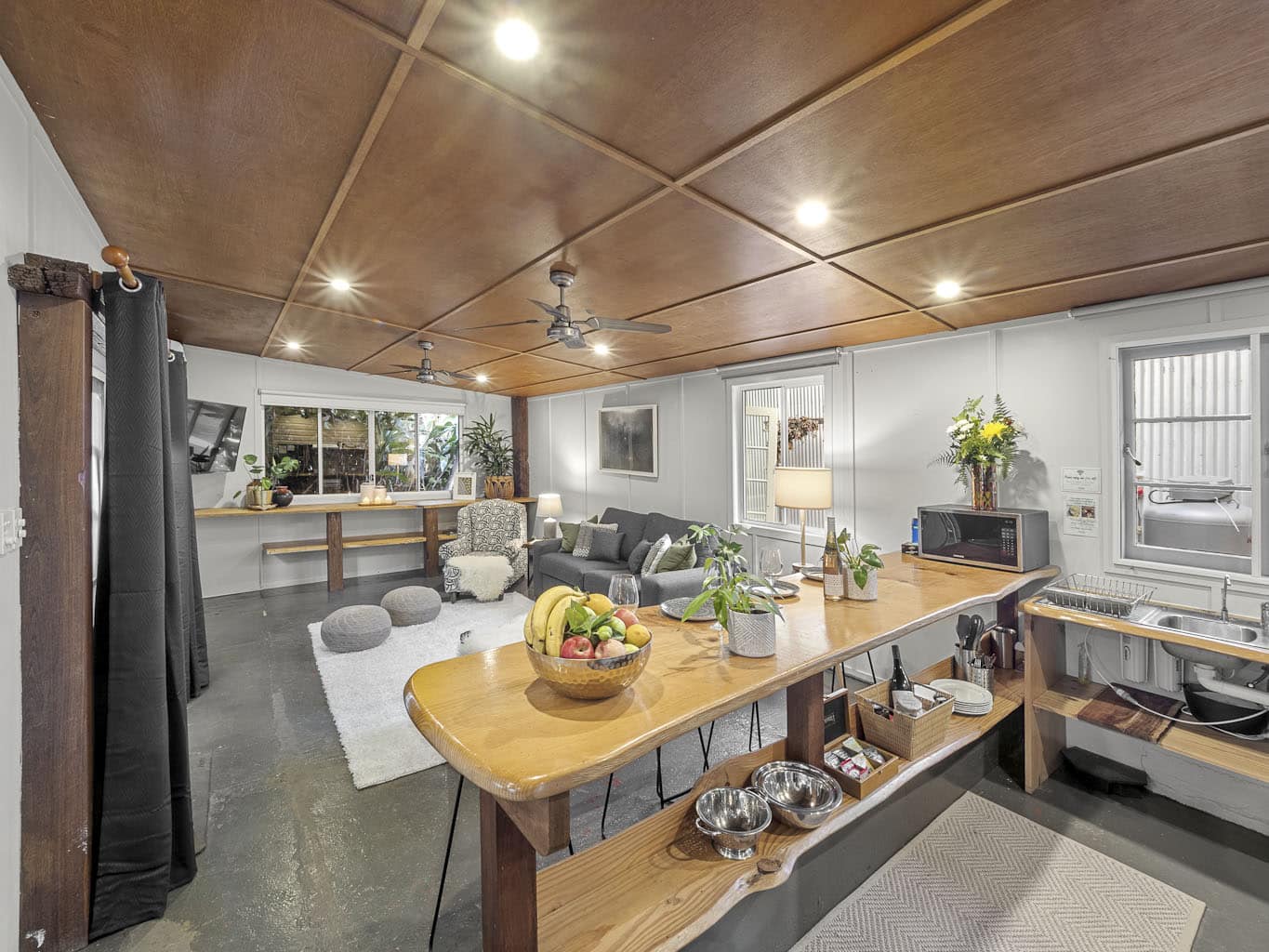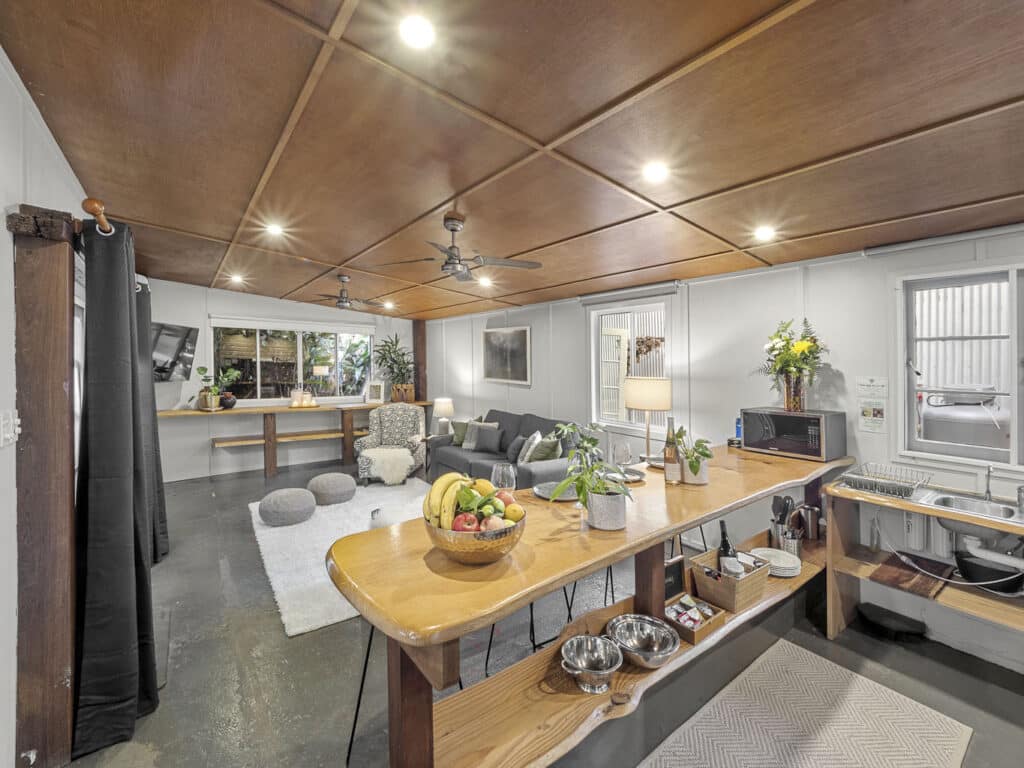 Simon began his gastronomic journey working with earthquake recovery in a poor community in Peru. Here he needed to make use of what was available at the local market to provide a satisfying menu for up to a hundred hungry aid workers.
From there, Simon embarked on a decade-long journey throughout North and South America, North Africa, India, Asia and Europe, discovering new tastes and gaining inspiration and skills from locals in a variety of cultures and working also with some of the top Michelin star chefs in London, Toronto, Sydney and Brisbane.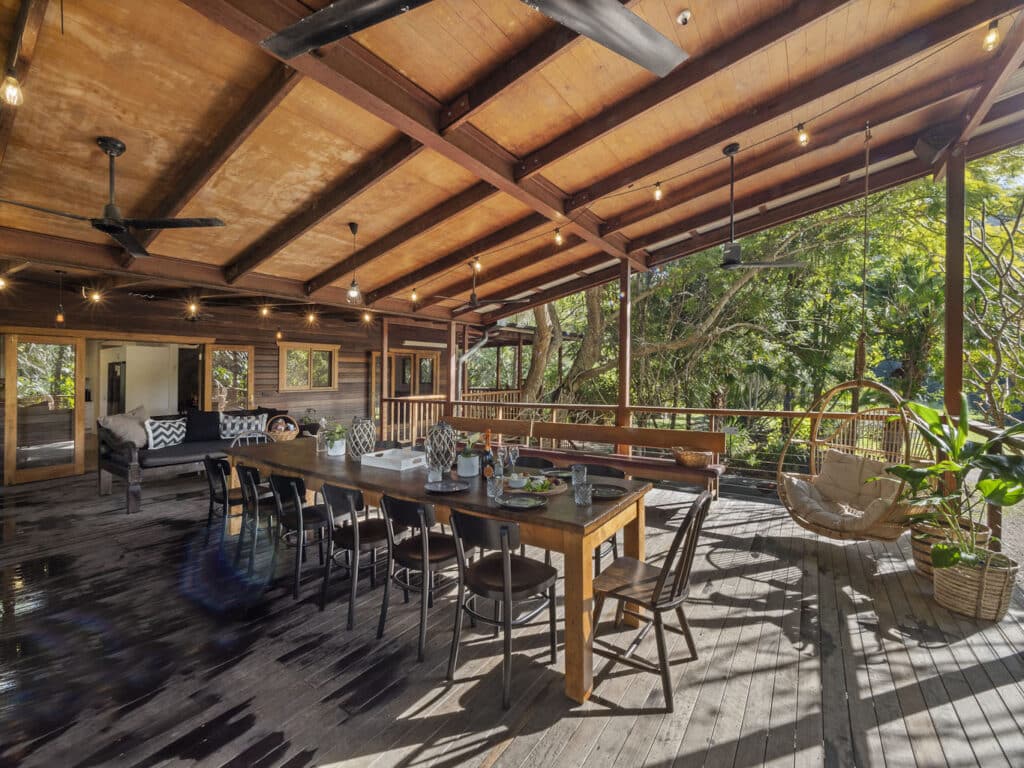 Simon's Scandinavian heritage and global culinary explorations come together with the local farming produce and the organic garden at Mavis's to deliver surprising new flavours and textures as well as dishes with roots in the classics.
His menu is accessible yet elegant, sometimes adventurous, and always exciting.
Lunch and dinner menu is a la carte, with grazing dishes, entrees, and main courses on offer for all tastes.
Visit – www.maviseskitchen.com.au