Mater Prize Home set for $650 Million SERENITY 4212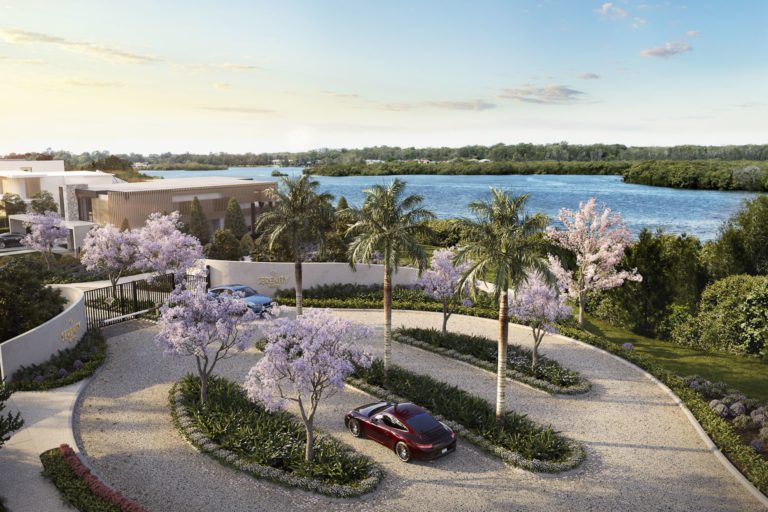 WORDS: Hannah Matchett PHOTOGRAPHY Supplied
Brisbane-based developers Keylin and Kinstone are set to see a stunning Mater Prize Home built within the Gold Coast's $650 million Serenity 4212 development.
The Serenity 4212 project, located on the border of Hope Island and Helensvale, is proud to have a future Mater Prize Home located within the estate.
The home will be built within the first stage of the project, Serenity Waters – a collection of 110 premium waterfront land lots.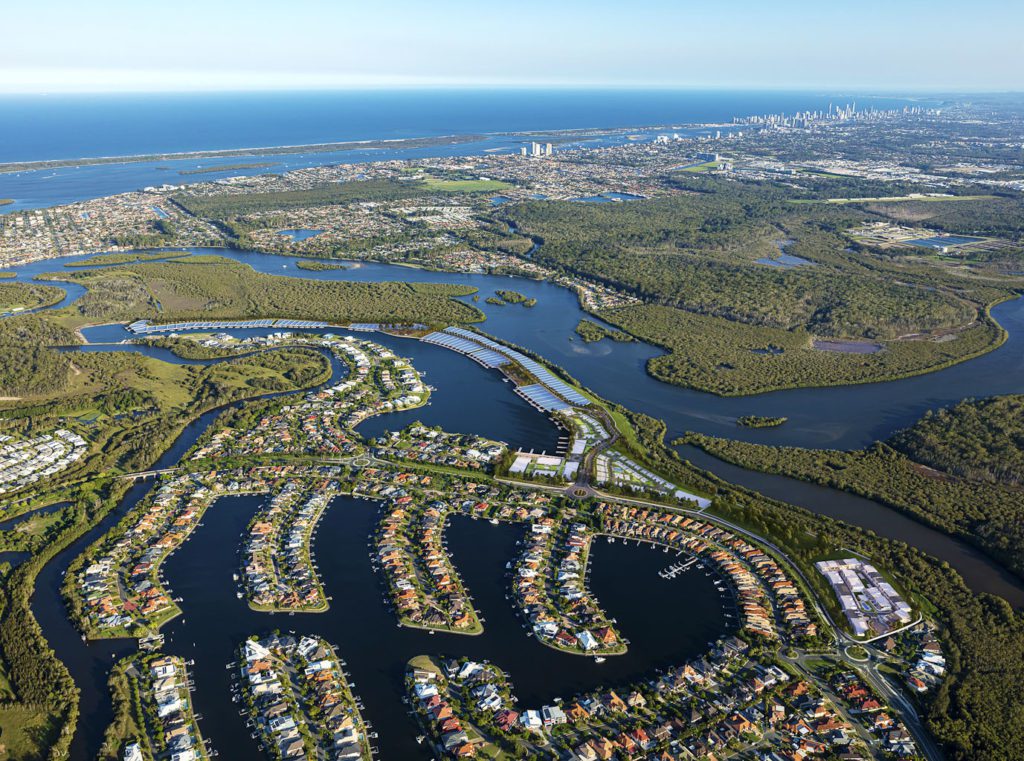 To maximise the waterfront land, Keylin has generously donated a full option pontoon to the prize home, set for a lottery in 2022.
The prize home is set to be completed with first class finishes, highlighting the essence of the design elements on offer at Serenity on the heels of a stunning marketing campaign commencing early this year.
The announcement of the prize home comes off the back of the total sell-out of stage two Serenity Green, a collection of luxurious townhomes launched to market late last year.
"We are delighted to announce our collaboration with Mater Prize Home" said Director of Keylin Louis Cheung.
"Mater Prize Home Lotteries raises funds to support vital medical research and exceptional patient care at Mater in Queensland and we are thrilled to be able to gift a pontoon as part of our dedication."
Director of Ashwin Property Tony Ashwin, who is managing the sales and marketing for Serenity 4212, said Serenity 4212 continues to be met with high interest due to its unique and unmatched location in the booming Gold Coast North Shore.
"The waterfront community we are creating will bring new, sophisticated offerings across three stages to the highly sought-after precinct," said Mr Aswhin.
"Buyers are predominately owner-occupiers and downsizers from the local area who have been drawn to Serenity 4212 to its surrounding waterways and native land, whilst providing incredible connectivity to northern suburbs."
Mater Prize Home is run by Mater Foundation who raise funds from the community to support Mater Health, Mater Research and Mater Education. Each ticket sold through Mater Prize Home supports vital medical research and exceptional patient care, bringing hope and healing to patients and their families.
Mater Prize Home has been active for over 60 years across Australia and is one of the longest running art unions in Australia, raising millions of dollars each year.
Mater Prize Home was also behind the $1.59 million island prize package up for grabs in Bribie Island, featuring 4-bedrooms, 2-bathrooms, a brand new boat, gift vouchers and luxurious amenities including a large built in salt-water pool and an outdoor pavilion.
Keylin and Kinstone, the project's joint venture developers have a combined development portfolio of over $250 million across South East Queensland.
Keylin and Kinstone retain the ownership rights to all their projects, allowing the companies to manage all ongoing maintenance. The properties in their portfolios continually demonstrate increasing value and rental return.
The Serenity 4212 development is nestled away yet central to a range of local shopping centres including the new Hope Island Market Place, local schools and brand-new restaurants, giving all buyers privacy yet complete convenience all in one.