Lonely Planet's Ultimate Travel List
WORDS: PHOTOGRAPHY
Nine of the world's best travel experiences can be found in our own backyard, according to leading global travel authority Lonely Planet's Ultimate Travel List released today.
Lonely Planet's Ultimate Travel List is the 2nd edition of the travel powerhouse's bestselling coffee table book.  It's the definitive wish-list of the 500 most thrilling, memorable and interesting travel experiences in the world – ranked in order of brilliance.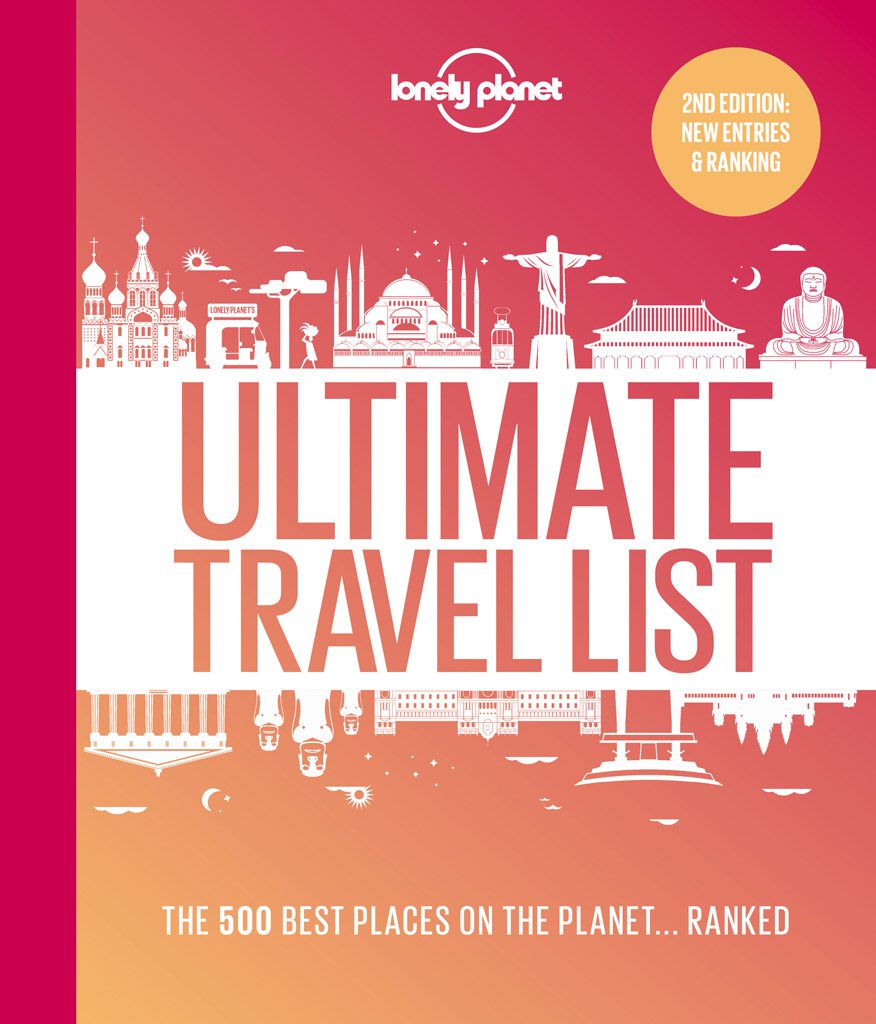 Scoring the #3 ranking across all destinations in the world Uluru-Kata Tjuta National Park is singled out for praise as a champion sustainable tourism where visitors can connect and learn from traditional owners.  "Startling, enduring and never failing to impress," the entry boasts.  "Uluru-Kata Tjuta National Park radiates mystery and majesty," says Lonely Planet.
Northern Territory Minister for Tourism and Hospitality, Natasha Fyles is elated with the recognition.  "Territorians know Uluru is one of the best places in the world, and now it is official according to Lonely Planet's Ultimate Travel List as voted on by industry experts," says the honourable Ms Fyles.   "This is a huge honour and fantastic recognition for the Northern Territory. The ranking recognises the Traditional Owners, Uluru-Kata Tjuta National Park Board of Management and tourism operators who work tirelessly to share stories and their culture with visitors," she continues.
"We've all got a list of places that we want to see for ourselves: places friends have enthused about, places we've read about, dreamed about.  This is our list," says Lonely Planet's Chris Zeiher.   "And this second edition contains over 200 new entries," he boasts.   According to Lonely Planet the experiences and destinations are "a mix of knock-out new openings, sights that have upped their game, or places more relevant to what we want from travel now."   "We also changed the way we calculated the list," says Zeiher.  "For this edition we rewarded extra points to sights that are managing tourism sustainably."
The Top 10 travel experiences on Lonely Planet's Ultimate Travel List 2nd ed are…
Petra, Jordan – channel your inner adventurer and explore the enigmatic "lost city"
The Galápagos Islands – see the islands that changed the course of science
Uluru-Kata Tjuta National Park, Australia – take life lessons from the traditional owners of world's most dramatic rock
Okavango Delta, Botswana – experience slow travel on the sprawling flooded ecosystem
Yellowstone National Park, USA – sniff out geysers and grizzlies in the world's largest geothermal area
Lake Bled, Slovenia – emulate erstwhile pilgrims by journeying to the planet's most photogenic lake
Iguazú Falls, Argentina-Brazil – marvel at the astounding power and furious force of this natural wonder
Temples of Angkor, Cambodia – find Hindu heaven at the sprawling monument to devotion
Salar de Uyuni, Bolivia – with clouds above and clouds below strike out on the salt of the earth
Annapurna Circuit, Nepal – take the classic Nepalese teahouse trek
A showcase of the Top 10 destinations featured on the list can be viewed at lonelyplanet.com/landing/ultimate-travel-list
There's a decidedly outdoor flavour to Lonely Planet's pick of Australian destinations and experiences.  With national parks, marine parks, gorgeous beaches and remote islands from across our vast continent all appearing on the list.
Lonely Planet's Chris Zeiher welcomes the diversity of Australian destinations featured in this list, which is only produced every 5 years.  "3 of my all-time favourite places to visit anywhere in the world happen to be in our own backyard and they've all made the list," Zeiher enthuses.  "The show-stopping Lord Howe Island, the vast and beguiling Uluru-Kata Tjuta National Park and the often overlooked Kangaroo Island have all scored positions in the overall top 100 in this list of 500 – that's such an exciting achievement," Zeiher continues.
The UNESCO listed Lord Howe Island scores Australia's highest new entry on the list at #58; a destination that was featured as a top region to visit in Lonely Planet's Best in Travel 2020.
The following 9 brilliant Australian travel experiences made the list;
#3      Uluru-Kata Tjuta National Park, Northern Territory
#11    Great Barrier Reef, Queensland
#26    Sydney Harbour & Opera House, New South Wales
#58    Lord Howe Island, New South Wales
#90    Kangaroo Island, South Australia
#93    Freycinet National Park & Wineglass Bay, Tasmania
#380  MoNA, TASMANIA
#147  Ningaloo Marine Park, Western Australia