Local Gold Coast business woman named as a finalist for National Awards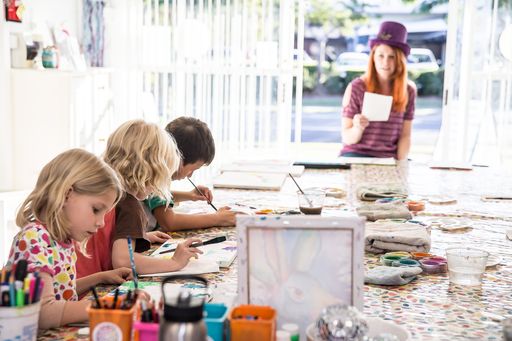 WORDS: Alissa Crafter PHOTOGRAPHY Artlis Studios
Alissa Crafter of Artlis Studios has been named as a finalist in the 2021 AusMumpreneur Awards in the Children's Education category.
The AusMumpreneur Awards, presented by The Women's Business School, celebrate and recognise Australian Mums in business achieving outstanding success in areas such as business excellence, product development, customer service and digital innovation. The awards are designed to recognise the growing number of women who successfully balance motherhood and business in a way that suits their life and family.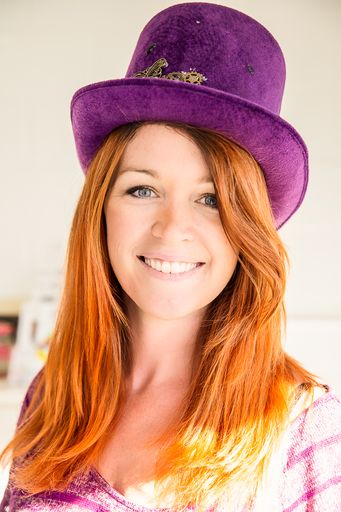 Alissa Crafter is the founder of Artlis Studios and a mixed media artist with a Diploma in Arts and Creative Arts Therapies, and a Certificate IV in Training and Assessing.Artlis Studios offers classes in art techniques, sculpture, sewing, drawing and painting, as well as homeschool sessions, holiday workshops and one on one sessions with their teachers or holistic art therapists.
Artlis Studios art classes allow mini-artists the opportunity to explore a range of media and techniques, focusing on using art to send a message.
Mini-artists are encouraged to put their own twist on practical art techniques, whilst learning how to use art as a tool for self-calming, focus and self-expression.
Since the inception of Artlis Studios in 2014, the business has grown from one artist teaching 10-15 students per week to a company that now employs 11 teachers, and has up to 150 mini-artists a week through their doors.

As a mother, Alissa has observed her own kids and their friends, and found that they at times feel that they are too small to have an impact on the world. Artlis Studios was created to help kids learn how to project their message to the world and to reassure them that their voice matters and can be heard, no matter how small or quiet they may be.
Alissa believes that the ability to express themselves as children, combined with the cognitive and critical thinking skills that art develops in young minds, will give our next generation the confidence to create positive change as adults.
Alissa is delighted to be named as a finalist and is proud of her achievements, in particular her recent completion of a Diploma in Holistic Integrated Art Therapy. This huge achievement has led her to create additional therapeutic group programs at the studio, employ another art therapist, and offer some much-needed support to existing and new students having emotional responses to the current social climate.

In her work with the studio, Alissa has seen students with selective mutism open up and become participating members of group sessions. She has seen students who have no confidence at school display their art proudly and publicly for everyone to see. Most of all, she loves hearing from her students that they have "found their people."
"So many students say they come to the studio because it's a place that feels comfortable and free for them, and Artlis teachers love that their little band of self-proclaimed weirdos feel like they have found a group of people they feel safe to be themselves with," said Alissa.
Read more about the 2021 AusMumpreneur Awards at www.ausmumpreneur.com. The winners will be announced during an online event held in September 2021. For more information on the AusMumpreneur Awards contact [email protected]