LEMBONGAN – The Bali of Old
WORDS: Steve Hunt PHOTOGRAPHY Brian Usher - www.usherusher.com plus Supplied
Remember the good old days in Bali? Well, they're still there to enjoy.
They're often referred to as the Bali of old – the island of Nusa Lembongan, and its lesser-known neighbour Cenigan Island — are often overlooked destinations for travellers.
But a short, 40-minute, eastbound boat ride from Sanur unveils a truly magnificent part of Bali which is certainly a step back in time and a slower-paced version of the sometimes frenetic main island.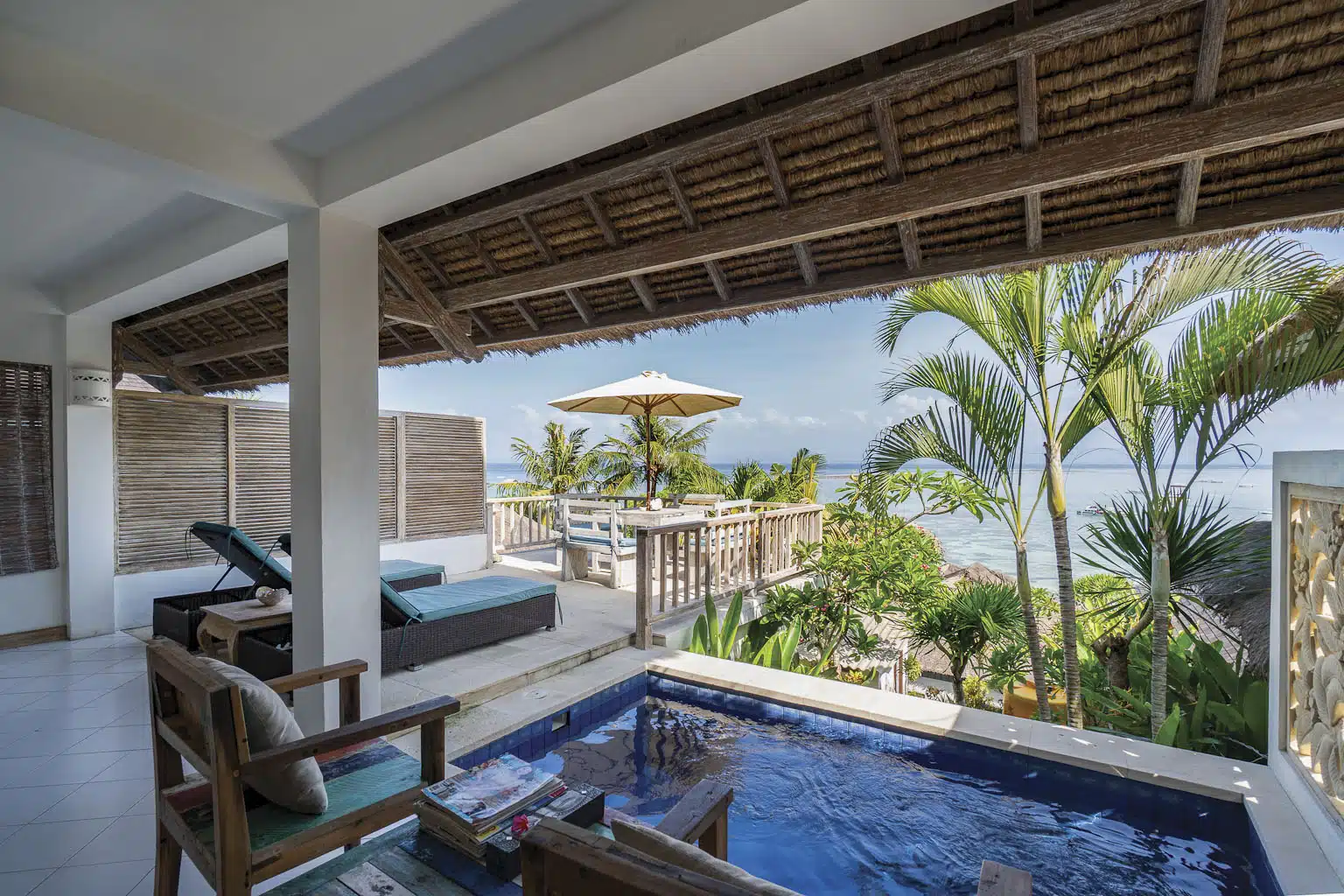 If you want a laidback holiday away and a warm local experience, then Nusa Lembongan is for you.
"I would describe Lembongan as what Bali was like 20 years ago," says Tony Scott, who with his wife Karen own the Villa Santi perched on the towering clifftops overlooking the spectacular surf breaks and Lembongan Bay with the towering Mt Agung in the background.
"It's a step back into the real Bali where culture is at the forefront – the locals are amazing, beautiful, peaceful people.
"There are no hustlers; no one hassling you to buy a pair of sunglasses, a pair of Reeboks or a pair of Levi's – it's a place you can go to relax and unwind, have time to think and reflect.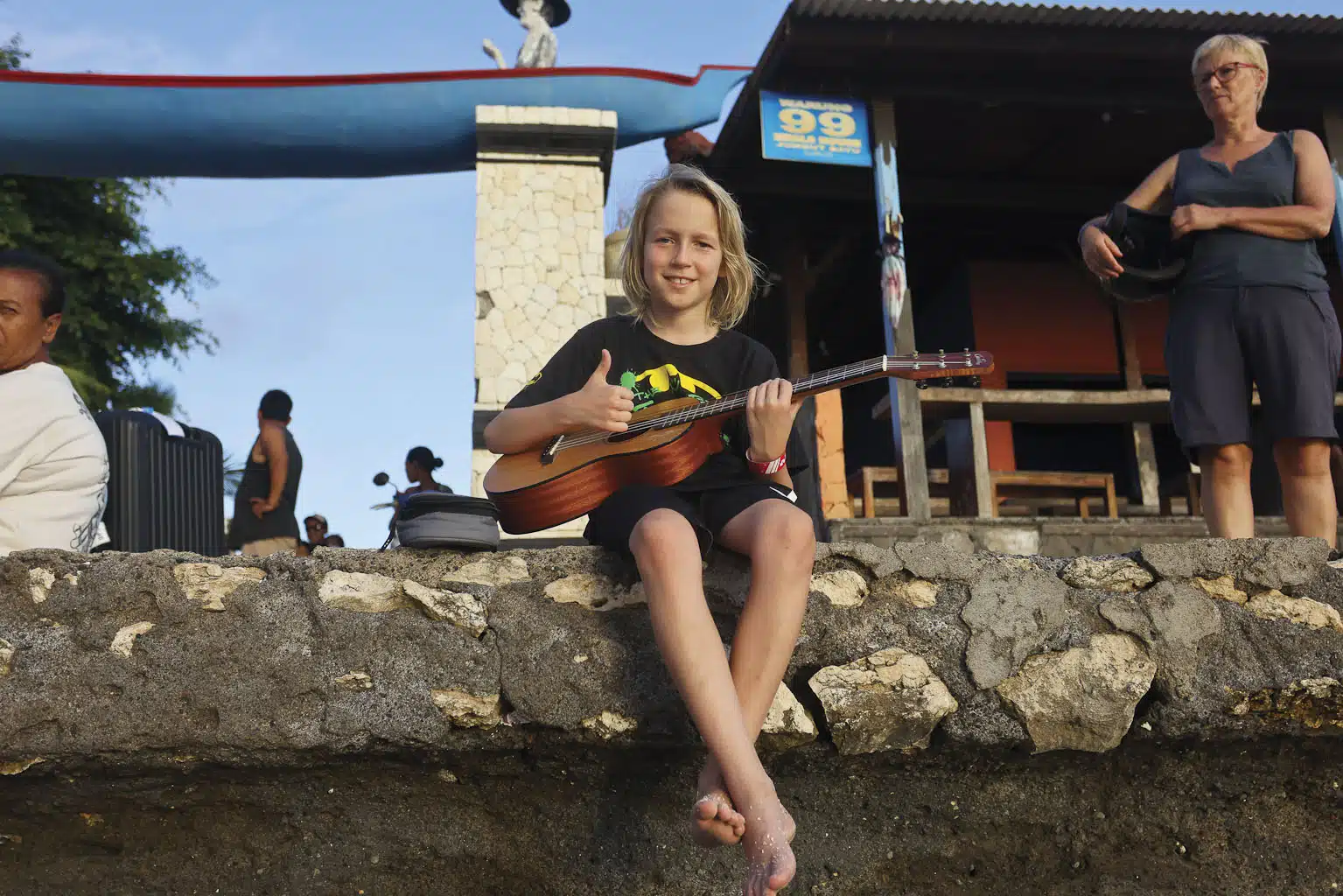 "Tourism and seaweed farming are integral to the local economy."
Villa Santi, owned by Tony and Karen since 2007, accommodates seven guests – with five beds on the upper level and a double bed on the lower level.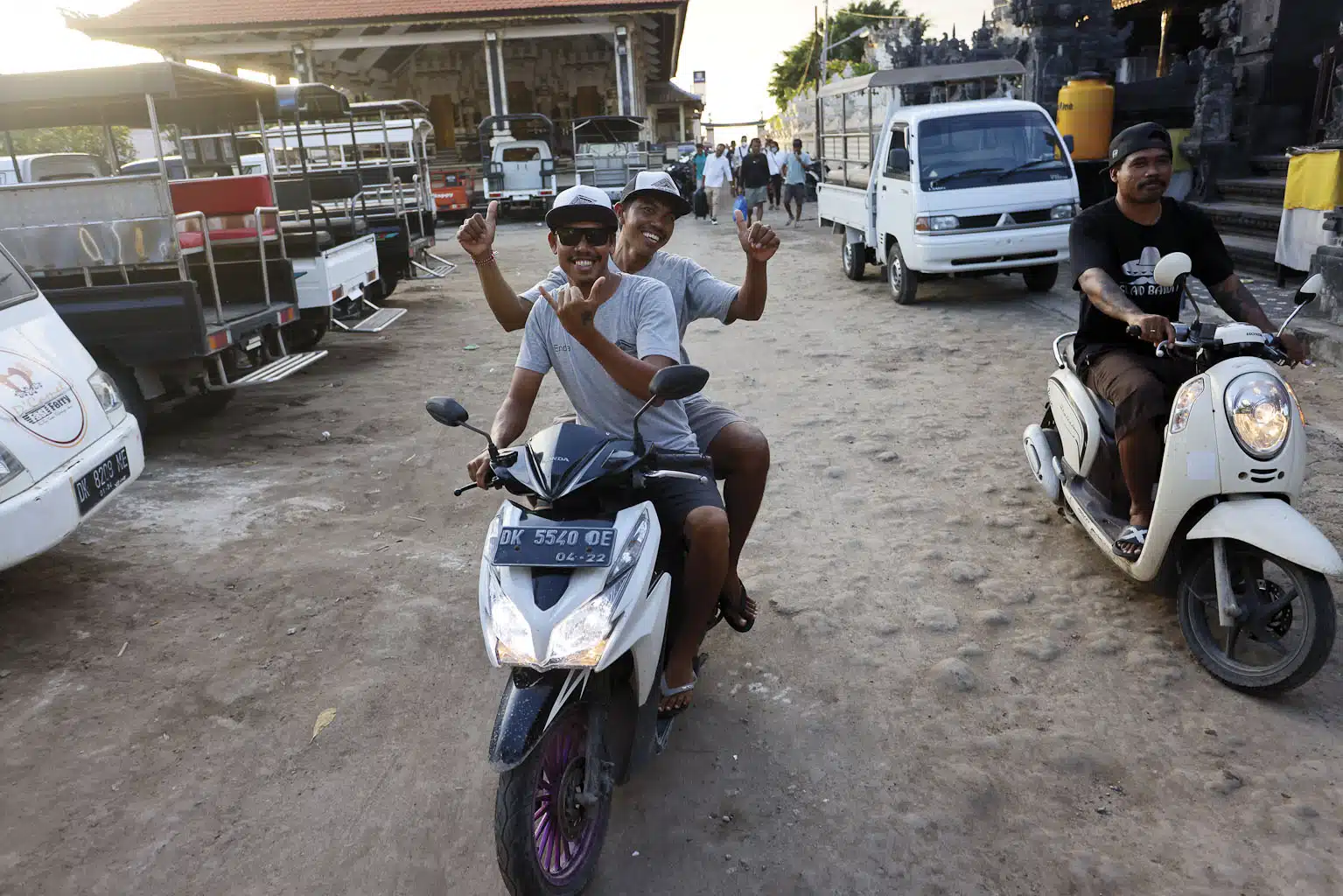 The villas – located next to the Australian-owned resort Batukarang – feature a large plunge pool and a large entertaining deck on the upper level to allow guests to take advantage of the vista.
"The view from our place is quite amazing, with views to Mt Agung across the bay, and views of the beautiful turquoise-coloured water and the incredible surf spots of Playgrounds, Lacerations and Shipwrecks.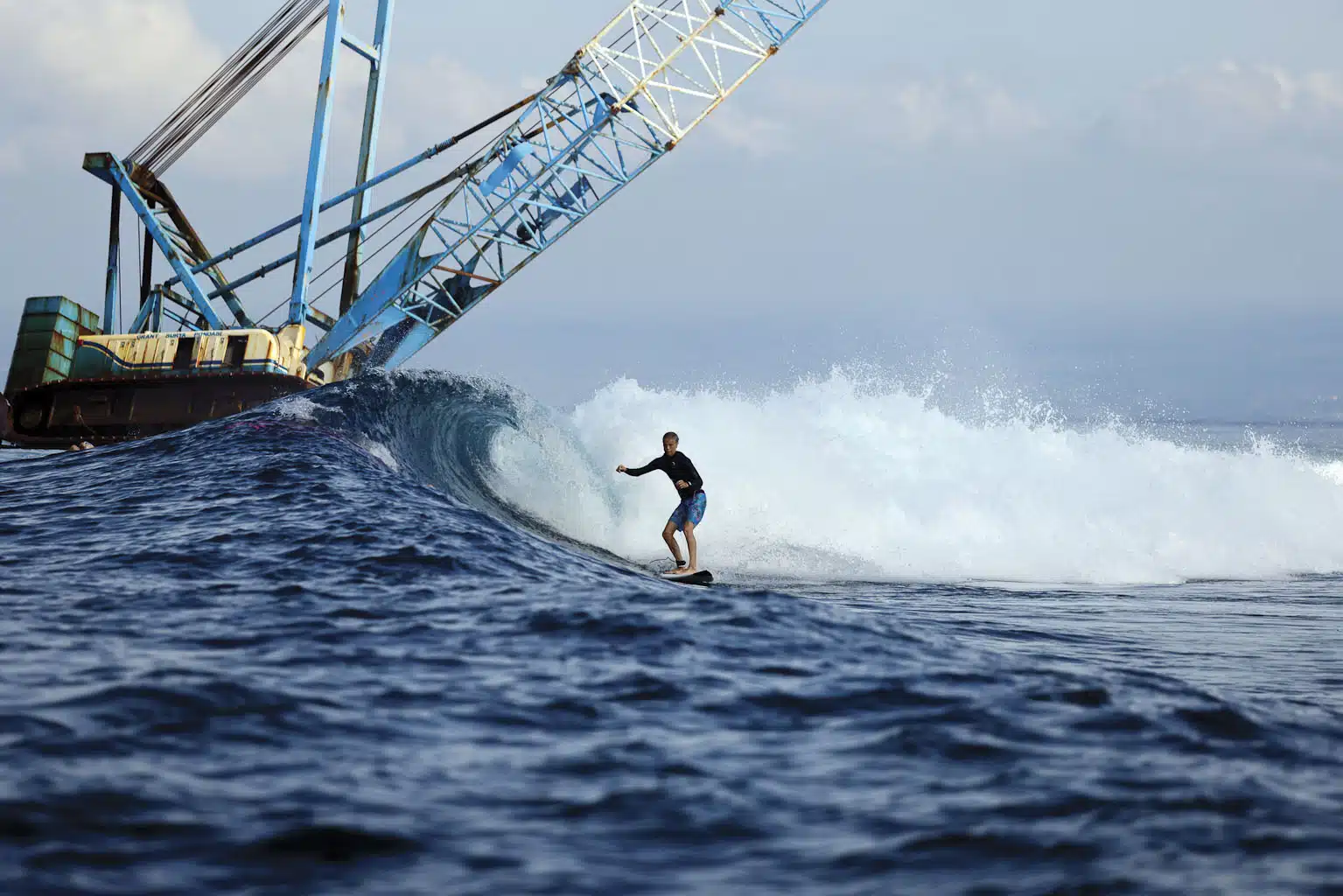 "People relax instantly when they arrive – we often have people tell us they just sit there for an entire day, just staring at the view and clearing their minds," says Tony.
Still, there's plenty to do for the adventurous and the curious – restaurants, Hindu temples, bars, cafes, shops…. or just sitting and talking with the locals.
Restaurants – both attached to luxurious resorts or well-priced local warungs – are littered throughout the island and can be accessed by foot or a motorised scooter if you wish to venture around the island.
One of the key luxury resorts is Ohanas beachfront resort and beach club owned by Gold Coaster Mitchell & Ashleigh Ansiewicz, which offers a range of ultra-luxe accommodation and an exquisite dining and chic entertainment experience.
The centrepiece of Ohanas is a resort pool with a swim-up bar and beachfront infinity pool which overlooks surf break Shipwrecks and where guests can be treated to funky sounds 'carefully curated by world-class DJs'. Ohanas features a range of 1, 2 and 3 bedroom accommodation options.
Neighbouring  Cenigan – connecting the two islands by the infamous Yellow Bridge – is a lesser-known destination which has sprouted some lovely new accommodation and eateries over the last decade.
These include the Indigo Blue Villas, owned by Aussie Des O'Driscoll, is a collection of six well-appointed villas fronting a lap pool that overlooks the tidal inlet and seaweed farms that separate the two islands.
The villas are walking distance or a short scooter ride to a range of restaurants that have been recently established on Cenigan.
One of the major attractions is Mahana Point, a restaurant and bar perched on a large rocky outcrop where diners can watch surfers take off on the left-hand waves that break nearby; or daredevils who jump from the viewing platform into the ocean on high tide.
The waves can be accessed via a thoroughfare underneath the restaurant where surfers have to walk down a ladder onto a coral ledge and time their paddle in between the set waves.
Nusa Lembongan is also the gateway to a stunning oceanic experience with snorkelling, diving and surfing at the forefront of the activities.
When we visit Nusa Lembongan, we engage the services of local boatie Pinky, an experienced waterman who knows all the best snorkelling and diving locations and has a canny knack of being able to find the majestic manta rays which are a regular attraction at various bays.
Snorkelling and diving locations are found on either side of the island and there are fantastic locations between Lembongan and the larger island nearby, Nusa Penida – another popular day trip destination from mainland Bali.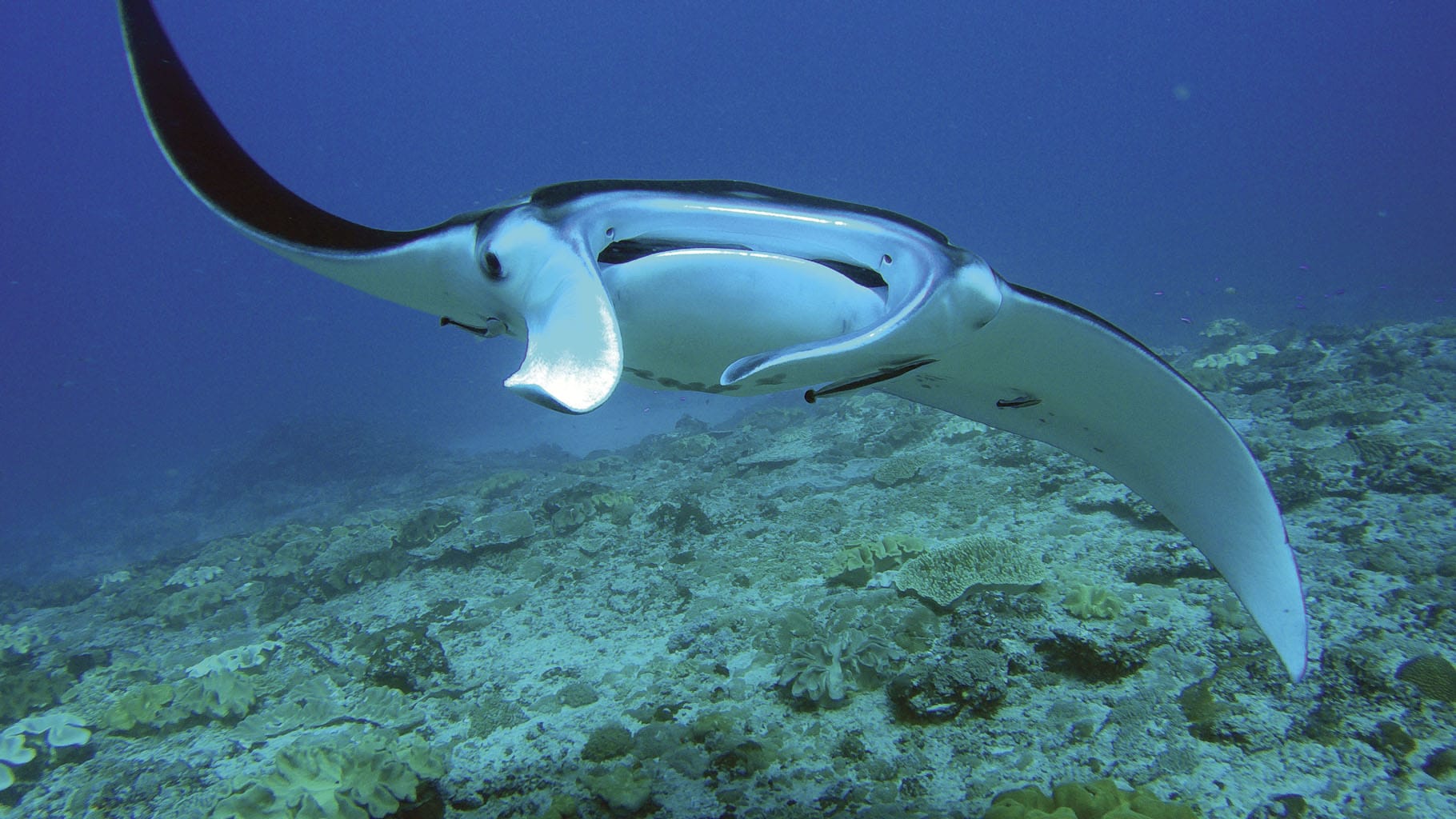 Scooters can be hired for approximately $A8 a day and allow visitors to travel to all corners of Nusa Lembongan where restaurants and bars can be found in the most obscure locations.
The centre of the island has the main school and an array of Hindu temples and is a connection point to access Cenigan and Mushroom Beach – all of which have a range of restaurants, bars and accommodation.
One of the newer attractions is The Klyfs, a restaurant, accommodation and bar offering stunning views over a turquoise inlet which often puts on a spectacular show of raw ocean power with large waves crashing against the cliffs.
Essentially a ride from Lembongan to Cenigan will take around 30 minutes on a scooter but it is easy to get lost on roads less travelled where you'll discover well priced warungs, restaurants and bars throughout the island.
Like the Bali of old.