Le Dîner En Blanc set to bring a touch of glamour to the Gold Coast in just two weeks!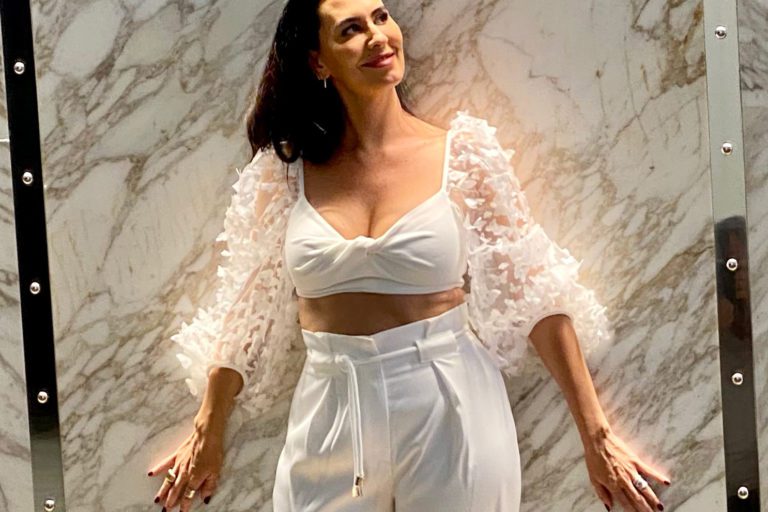 WORDS: Nicole Marino PHOTOGRAPHY Supplied
Le Dîner en Blanc is coming to the Gold Coast in March and is set to bring a touch of glamour, with fashion that is on point and entertainment that will blow your mind.
With less than one month before the long awaited outdoor picnic party, event sponsor Pacific Fair has some tips for those who haven't selected their white outfit yet.
"Think elegant garden party meets gourmet picnic. An all white themed event from the decor to the dress code, the mood is set and the scene beautifully effective- if everyone adheres to the rule of all white attire," Pacific Fair stylist, Rebecca Purcell said.
"With the exception of gold or silver accessories and a subtle nude shoe, crisp clean white is the only shade to wear. This is not the time for ivory, cream or pops of colour!
"Keep your look chic and sophisticated, achievable at any budget if you know where to look.
"Some of my favourites brands to look at include Zara, Kookai, Bec and Bridge, Zimmermann, Sheike, Aje and Dissh, all available from Pacific Fair retailers."
The all-white event has teamed up with entertainment agent, Allegro Black to ensure the entertainment on the day is like nothing seen on the Gold Coast before.
"We can't reveal who or what to expect exactly, as the secretive detail of Dîner en Blanc is what is so unique about it, however what we can say is that it will be nothing that the Gold Coast has seen before and is guaranteed to bring the party from all over Australia," Dîner en Blanc Gold Coast host, Sara Walsh said.
Delayed due to COVID-19 restrictions in September last year, Dîner en Blanc will now take place on Saturday 19 March at an undisclosed location.
This is the third year the world's chicest picnic has come to the Gold Coast, bringing together an array of local food, fashion and culture enthusiasts to dine under the stars.
Cafe All Sorts, a local Kirra Beach cafe and catering business, was announced as the official caterer year, providing French-inspired hampers available to pre-order ahead of the event, with wine supplied by O'Reilly's and Taittinger bringing the bubbles.
Additional sponsors of this year's event include Gold Coast Jaguar and Marriott Bonvoy, which is providing accommodation packages for those who want to make a weekend of it.
To keep up to date on event announcements, visit www.goldcoastdinerenblanc.com. To register for this year's event, visit www.register.dinerenblanc.com/goldcoast.
Editor's notes:
Pacific Fair stylist, Rebecca Purcell's top fashion tips for Le Dîner en Blanc for the ladies – https://docs.google.com/document/d/19Tq04_zPJElww2C0mjrCBcXzDtglMdW0XSpiz03FUgs/edit?usp=sharing
Fashion tips for the men – https://docs.google.com/document/d/1KPBb3C0yshJ2WIxwZjO9UChqBVEw2dJw0INHLjSyC5k/edit?usp=sharing