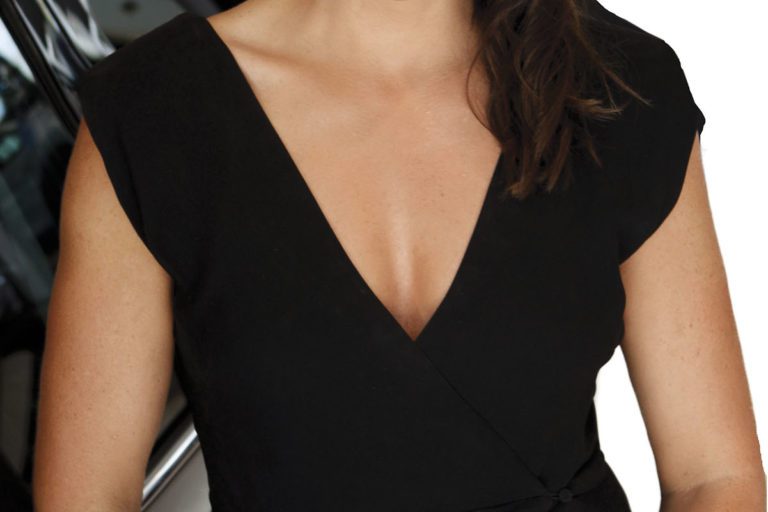 WORDS: PHOTOGRAPHY
"Gold Coast BMW & MINI Garage has undergone significant changes during 2017, but our vision of where we want to drive it in 2018 and beyond will see us climb to new heights in all facets of our customer experience," says Kathleen Broadway, Dealer Principal.
After sharing a conversation with Kathleen it becomes obvious that taking on challenges and climbing to new heights is a hallmark feature of her personality and life. With over 10 years of global experience Kathleen brings a wealth of experience and new energy to the BMW brand.
Share a little about your career in the Automotive Industry…
I actually started my career managing an elite sporting club in Melbourne but after completing my University studies in 2006 I realised I needed to step outside my comfort zone. I joined BMW Australia in a graduate position and never looked back. Now, as Dealer Principal, my focus is building Gold Coast BMW and an exceptional, enthusiastic and highly skilled professional team committed to "going that extra mile."
You spent some time working in the US. What did you learn and how are you enjoying your new home on the Gold Coast?
BMW has always been known for its innovation, quality product and customer service, but living and working in high-end automotive in America opened my eyes to customer service at its best. Our company mission had five facets, all which related to exceeding customer expectations and honouring the brands we represented. Growing up in a family-owned business this vision has always resonated with me but I quickly saw that it wasn't just me that was committed to this; every employee lived and breathed these values and it showed in the customer experience at all of our dealerships. This is something I value and the reason I chose to come back and be a part of the new Gold Coast BMW family; we represent the same values.
As an avid hiker I was in my element with Colorado, Arizona and California at my fingertips. Hiking, rock climbing and yoga in the most beautiful surroundings became the norm, but it is nice to be back on Australian soil and, what a better place than the Gold Coast. This region has truly transformed over recent years and continues to grow and change in a positive way. Whether it is exploring the stunning National Parks or walking along the beachfront to one of my local cafes, or nightspots, the Gold Coast has a unique and wonderful lifestyle; I love it!
What else did you bring back to Australia with you?
The number one thing I brought back with me was the retail culture of a "Yes" mentality. Our motto at Gold Coast BMW and MINI is simple; we have you covered. Our promise is to deliver customers the ultimate experience every time they visit. Starting from their first contact with us through to meeting the on-going needs of their BMW, we promise to make the experience as seamless as possible. We refer this to simply adopting a "Yes" mentality in everything we do. The customer comes first, nothing is too hard and wherever possible we will always say "yes".
How do you balance your work and personal life?
To continue to grow and give the business and our customers the best version of myself I know that I need constant grounding. Although we are open six days, taking time out and enjoying 'me' time is crucial. I am an early riser so I am up at sunrise and you will find me spending a couple of hours either near the beach, practicing yoga or keeping active at one of the many fitness hotspots on the Coast. Sundays are for hikes, road-trips and catching up with friends over brunch and, when I can, I like to return home to country Victoria and 'switch off' with family and friends. Relaxing with good company, great food, music and the outdoors all help maintain a degree of balance in my life.
What does 2018 hold for you?
One word – excitement! As with every New Year comes a long and ever-lasting list of goals. For me this year it involves making Gold Coast BMW and MINI not only a great place to work for all our employees but an even greater destination for customers to visit when they are looking for a new car or servicing their beloved vehicle. With the first ever BMW X2 arrival in March, followed by followed by new model releases for several of the models including the new X4 and X5, this is the biggest year for the brand in the last decade. 2018 will also see our new State-of-the-art showroom completed in Southport. A three-story, fully enclosed dealership, it will be the only one of its kind in the Gold Coast.
On a personal level I have already set my sights on a new mountains and, time permitting, a quick trip to India to revisit my studies. Also, I have committed to becoming a true Gold Coast resident and am learning to surf. I have a feeling this may be the hardest challenge I have faced yet!"