WORDS: PHOTOGRAPHY
Legendary Australian wheelchair racer Kurt Fearnley OAM recently became the fourth Gold Coast 2018 Commonwealth Games (GC2018) Official Ambassador. The five-time Paralympian is the ideal person to champion the largest-ever integrated para-sport program at a world multi-sport event.
Aside from winning multiple marathons and track events around the world, Kurt can count conquering the Kokoda track and being a member of the crew of the 2011 Sydney to Hobart Yacht Race line honours winner Investec Loyal amongst a lifetime of amazing achievements.
You've been with the Gold Coast 2018 Commonwealth Games (GC2018) since the successful 2011 Bid. How did your involvement come about?
I took a phone call from the Bid CEO Mark Peters and he told me that he wanted para-sport to be a foundation of the 2018 Commonwealth Games.
That got my attention immediately. He said he wanted to make these Games the most inclusive Games ever and have para-sport in its DNA.
GC2018 will be the most inclusive, the most family friendly, the most community-based, the most fun we'll have ever seen. There is going to be more para-athletes from more countries than ever before and that will be such a unique experience.
The Gold Coast is such an attraction and it will give the best experience to the athletes of any Games I'll have been to.
We hear GC2018 will be your Games swansong. Is that right?
I didn't race in Melbourne in 2006 because there was no men's wheelchair athletics there, so this finally gives me a crack at a Commonwealth Games on Australian soil.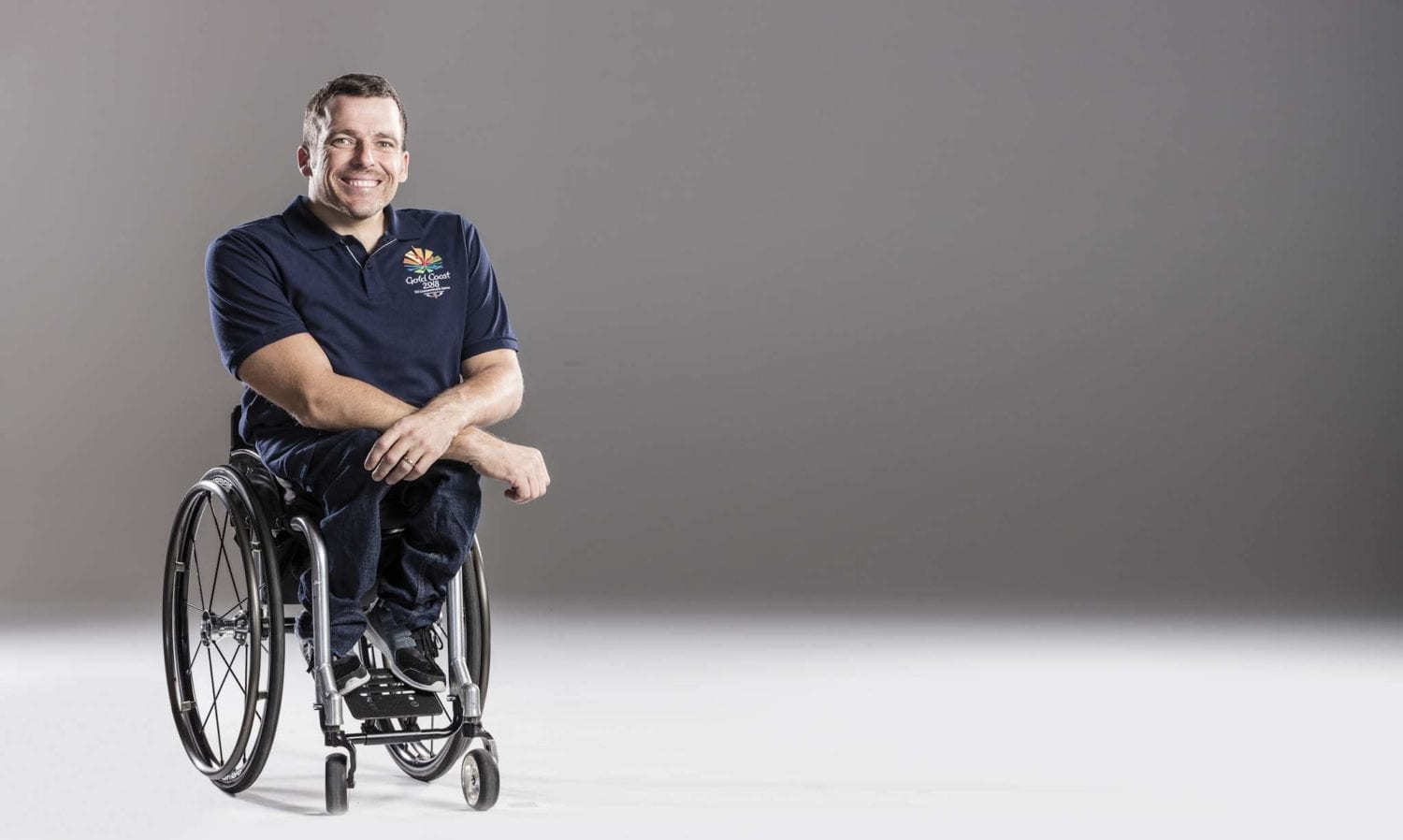 I've been lucky enough to medal in Delhi 2010 (gold) and Glasgow 2014 (silver) but to make the podium in my home country would be something else.
You never say never, but it would a massive stretch to convince my body and my family to push on to 2022, so GC2018 will be my Games swansong.
What will you get up to post-racing career?
Well, for a start, I get to spend more time with my wife Sheridan and son Harry (3). The life of a professional wheelchair marathoner means plenty of time training and a lot of time overseas competing so more time at home with the family in Newcastle will be great.
I know that even when I finish racing at the top level I'll still be involved in the sport in one way or another. I'm on the GC2018 Sport and Technical Committee and I've recently been elected as a Board Member of the Australian Paralympic Committee and as a Member of the International Paralympic Committee's Athlete Advisory panel and I'm looking forward to giving back a little to the sport that has given me so much.
What really drives Kurt Fearnley?
I like to win! In all seriousness, there's no better feeling than being the best in the world at something you've chosen to do and worked so hard to achieve. Getting there is a combination of a lot of hard work and putting your mind and body through discomfort so when you're out there with a chance to win you know you are capable of pushing yourself that little bit more to hit the finish line first. The key concept is self-belief; the idea that I can do anything on the planet. If someone sets something down in front of me I just work on getting it done. I don't waste too much time on working out how it can be done, but when.
The concept of knowing within yourself that you can do anything on the planet, that there is not a thing in the world that you cannot grab a hold of and run with – I wouldn't swap that for all the legs around.
If it was a choice between losing the idea that I can do anything and walking, I'd choose the idea every day of the week.
*The other GC2018 Official Ambassadors are hurdles queen Sally Pearson OAM, swimmer Cameron McEvoy, cycling legend Anna Meares OAM and netballer Laura Geitz.