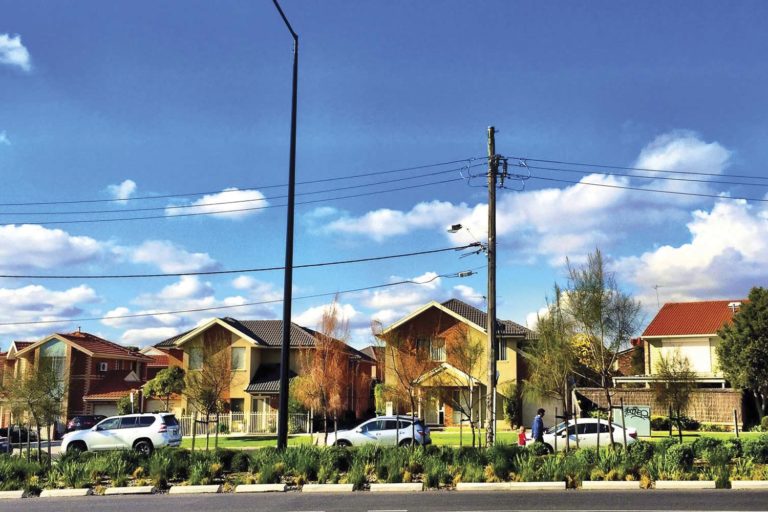 WORDS: PHOTOGRAPHY
Dreaming of a stress-free, long-term investment that will have you enjoying an early retirement? Bringing property investment goals to fruition can be a challenging and risky road. ORM learns from the experts how to manage investment wealth. Here, Martin Graham shares his professional insight and experience as founder and CEO of Vystal Property Group, and reveals his top three investment tips.
The current growth and development of South East Queensland is providing the perfect climate for property investment. As the population increase demands further urban development, infrastructure and facilities, the value of investment properties grows reciprocally.
Vystal Property Group is a nationwide company with offices in Brisbane, Sydney and Melbourne, with opportunities as far north as Cairns. When comparing price points based on yields, "South East Queensland gives you more bang for your buck," Martin tells ORM. This is is why Vystal Property Group office is opening an additional office in Helensvale.
"We focus on the area from North Brisbane to Tweed and through the western corridor to Ipswich, typically following the best potential growth area."
As the population exceeds capacity of major cities, borders are extended by development projects and investment opportunities in satellite cities boom. Vystal Property Group helps investors understand such patterns to empower them with the ability to make wise investment choices.
"We gained our knowledge and experience over 17 years through blood, sweat and tears," says Martin, who founded Vystal Property Group in 2001. With the property markets turbulent nature, it's not worth the risk trying to predict it.
Martin explains, "Strategic investments based on certainty of growth in a selected area secure a return and decrease risk. We source the correct opportunity and focus on assets.
"I started this business from scratch and built it from the ground up," said Martin. To cater to individual needs, the business has evolved naturally from the initial property focus. Now serving clients' best interests comprehensively through its concierge service, Vystal Property Group comprises of Wealth, Finance, Property, Construction and Living. "Eventually we found it best to do everything ourselves," says Martin.
The Vystal Living brand manages rental properties, with strict screening procedures for long-term tenants only. Plans for new hospitals, schools and more direct flights with a second runway at Brisbane Airport make living and visiting the great South East more attractive to more people than ever before. With significant development on the Gold Coast in preparation for the 2018 Commonwealth Games, some residential areas have increased by 30% with rental prices predicted to soar.
If an investor would like to build or buy property direct from a developer or requires assistance procuring assets and managing wealth, Vystal Property Group offers a specialist in the field. "Our service offers the best options from conception through to completion in a unique four-stage program."
A Relationship Manager will be there throughout the whole process to help investors articulate and establish their goals. Designing a step-by-step plan to actualize their vision.

A Finance Consultant will provide strategies for debt restructure, consolidation and reveal the full investment potential. During this stage, advice and referrals may be made to seek the best outcome for the individual, family or investor.

A Vystal Property specialist will research and present the best properties available in the appropriate price bracket, in accord with the investor's criteria. The property specialist will then secure the procurement of the investor's number one opportunity, from established properties to new construction projects.

Moving forward the Concierge Service will "bullet proof" the investment, said Martin, "this is our commitment to quality assurance." It ensures investors have the right solution for their long-term wealth journey.
Vystal Property Group is a community, and once the cycle has come to a close, the team will continue to provide support. "We have established an exclusive membership club that offers our investors opportunities to grow," says Martin.
Education with webinars and information adds to the investor's knowledge base and creates more possibilities. Members can exchange points earned in the club for goods such as dining vouchers, discounts and movie tickets, just to enjoy life's little pleasures.
The Vystal Property Group also donates to charity. Vystal Property Group provides a platform for property and wealth success for the community and love to give back on behalf of the members. "We select projects that embody community spirit, recently we've sponsored the Lindisfarne Anglican Grammar School musical and the Atherton Show children's competition," he says.
Martin is very proud of the customer care his team provides. With over 100 staff nationally, the team itself is a valuable asset. Here they reveal their top three investor tips:
North Lakes and Scarborough are hot areas for investment

Invest in property once you understand your position entirely

Seek advice from professionals, not peers
Vystal's team draws from a compendium of specialised and diverse tools to ensure the investor's journey is stress free. Martin's wife, Kate Graham is also a Vystal Living Director with 17 years experience. The power couple lead the way in property investment and wealth management living by the Vystal model.
"Kate and I are expecting our first child this October," said Martin. "The Vystal investment process allows us to enjoy the pleasant lifestyle Kingscliff offers on the weekends and live in Brisbane during the working week. Vystal Living is your long-term, high-performing partner, covering all your property management and investments needs. We'll do all the work for you, so you can sit back and enjoy the yield."