Inspired by nature and backed by research – LUCAS' PAPAW REMEDIES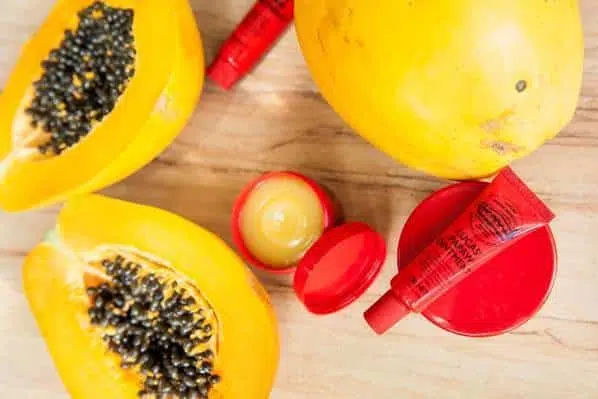 WORDS: Alli Morgan PHOTOGRAPHY Supplied
After two years of extensive preparation and planning, followed by a series of patient-centred clinical trials, the clinical trial research team for Lucas' Papaw Remedies have provided their findings supporting the effectiveness of Lucas' Papaw Ointment in treating common skin conditions and wound healing.
Lucas' Papaw Ointment, produced by family-owned Lucas' Papaw Remedies is Australia's original and most iconic multi-purpose papaw ointment. The unique fresh papaw fruit formula, originally developed by Dr Thomas Pennington Lucas over 112 years ago, is the same proven remedy used today for its many therapeutic benefits.
Inspired by nature and backed by research, Lucas' Papaw Ointment was developed to target a range of health outcomes. Containing fresh fermented Australian papaw, harvested locally in North Queensland, the product has antibacterial and antimicrobial properties that aid in relieving and soothing chapped and cracked skin and minor wounds.
Lucas' Papaw Remedies has a long-standing commitment to the health and safety of their customers, which is why conducting ongoing research and trials to provide evidence that supports the high quality of their products is imperative.
Most recently, Lucas' Papaw Ointment underwent two clinical trials conducted in collaboration with the clinical research organisation, Molecule 2 Market, and Avion Medical to monitor and assess skin conditions and wound healing, with patient contact trials taking place between July 2021 and January 2022.
The skin conditions trials were conducted across three sites in Australia: Northern Beaches Clinical Research Centre, AusTrials Taringa and AusTrials Wellers Hill and examined four skin issues, including mild rash, cracked/dry skin on heels, insect bites and sunburn. The tests involved 138 participants aged between 18-50 years old who were invited into the trial based on having presented those skin issues to a medical clinic.
The wound healing trial, led by Principal Investigator Dr Sachin Deshmukh at Griffith University's Clinical Trial Unit, involved 33 participants who were all healthy volunteers. A comparative method was used, with small wounds being artificially created and results determined by treating one wound and not the other.
The skin conditions trial measured redness, itchiness, size of the affected area over time, the general appearance of the area, if the treatment was tolerated (no reaction) and whether any mark was left. Whereas the wound healing trial examined if Lucas' Papaw Ointment reduced the appearance of the wound, whether it was tolerated and if itchiness and redness were reduced.
Once again, the trial outcomes have confirmed that Lucas' Papaw Ointment is an effective product, with scientifically significant evidence found for treating cracked skin on heels, insect bites and reduction in the potential of skin irritation for minor wounds. Observed improvements were also found for redness and itch
associated with red skin rash and sunburn, as well as improvement of the final appearance of a wound.
These results were only made possible due to the unique formulation of Lucas' Papaw Ointment and the protected manufacturing techniques that tap into the powerful health benefits derived from fresh Queensland papaws.
The trials followed the ethical principles of Good Clinical Practice (GCP) and were in accordance with The International Council for Harmonisation of Technical Requirements for Pharmaceuticals for Human Use (ICH) Harmonised Tripartite Guidelines. For both trials, the administration of Lucas' Papaw Ointment was unanimously well-received with no adverse side effects.
"We have always been committed to providing consumers with the highest quality products and their trust has remained our number one priority for over a century. All Lucas' Papaw Remedies products are manufactured and tested in compliance with the Code of Good Manufacturing Practice (as administered by the Therapeutic Goods Administration) (TGA) to ensure they are of the highest quality and this last trial has ensured Lucas' Papaw Ointment is as effective for healing common skin conditions and minor wounds as it is for soothing dry and cracked lips," said Jake Swinglehurst, Lucas' Papaw Remedies Operations Manager and great, great great grandson of Dr Thomas Pennington Lucas.
Lucas' Papaw Ointment 15g Lip Applicator RRP $4.99
Lucas' Papaw Ointment 25g Tube RRP $7.19
Lucas' Papaw Ointment 75g Jar RRP $14.98
Lucas' Papaw Ointment 200g Jar RRP $36.49
Lucas' Papaw Remedies is committed to providing consumers with the highest quality products they can trust. All ingredients are independently certified to confirm their safety and quality. All products meet safety standards and is listed by the Therapeutic Goods Administration which regulates all medicines in Australia.
For specific wound or healthcare advice please consult your medical practitioner.