INSIDE THE GOLD COAST'S LATEST LANDMARK PROJECT, IRIS CAPITAL'S $800 MILLION V&A BROADBEACH
WORDS: Tegan Morris-Collie PHOTOGRAPHY Supplied
Iris Capital has lifted the wraps on what buyers can expect from its highly anticipated $800 million Victoria & Albert Broadbeach (V&A Broadbeach) development, revealing that Broadbeach is set for a new era of relaxed sophistication with the landmark project.
V&A Broadbeach, designed by award-winning Gold Coast architects DBI, brings together two individually crafted towers of 56 and 40 storeys to complement the lifestyle and convenience of its location in the heart of Gold Coast's cosmopolitan coastal suburb.
The project builds on the reputation of Iris Capital, led by leading Hotelier Sam Arnaout, for creating high quality integrated residential and mixed-use developments.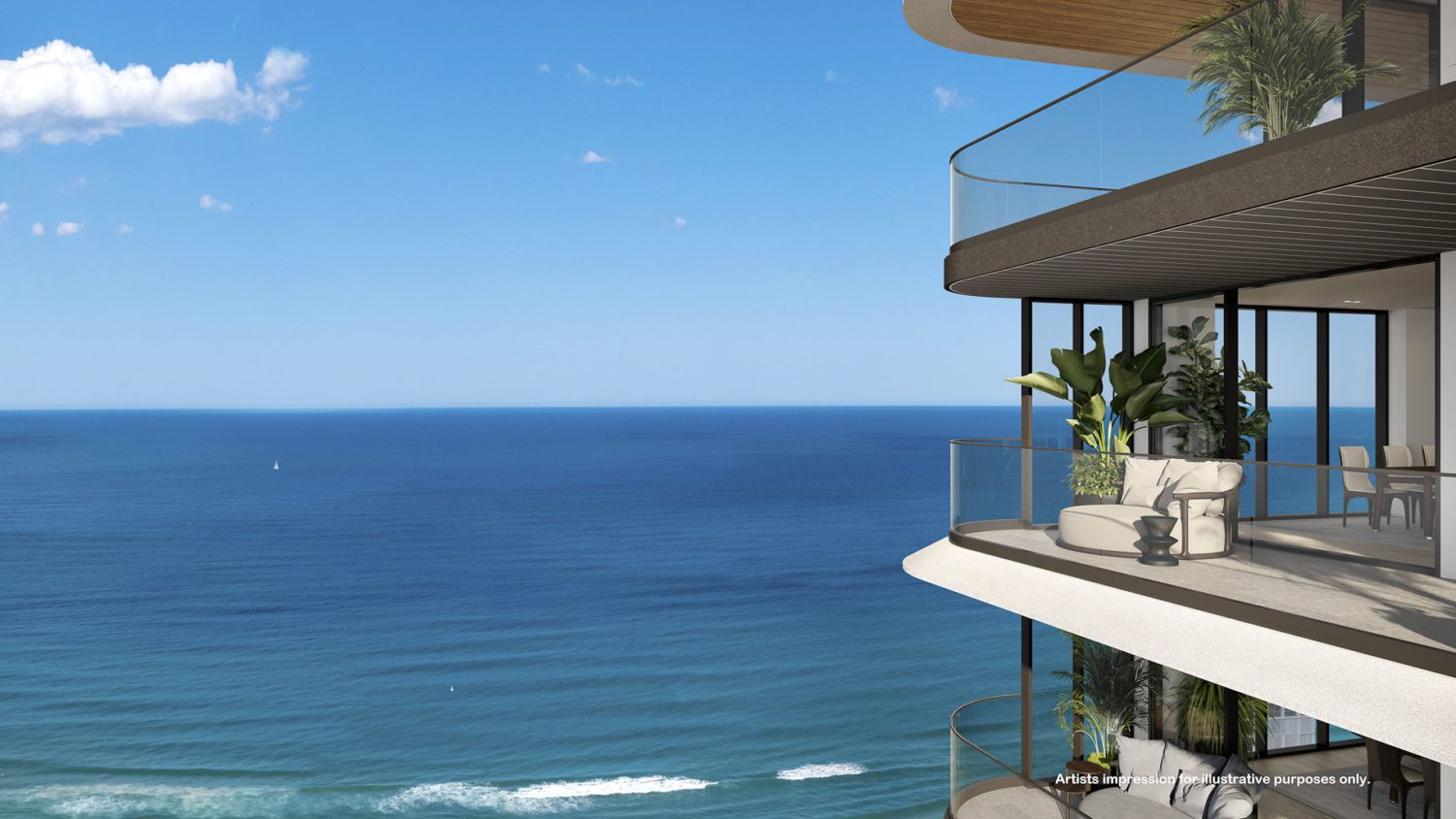 The east and west towers of V&A Broadbeach will rise on the current site of Niecon Plaza and stretch across an entire city block from the Broadbeach Mall at Victoria Avenue to Albert Street, bringing to the market 399 apartments, extensive high-end retail and commercial offices.
The east tower, named Albert, will be dedicated exclusively for owner-occupiers and offer prime ocean views. The west tower (Victoria) will provide an opportunity for those looking for a holiday home and investors to gain a foothold in the most significant development in central Broadbeach since the Oracle more than a decade ago.
Each tower will boast its own premium lobby entry and the mixed-used project will be complemented by two levels of premium offices and commercial facilities and a retail arcade, in line with the existing uses of the site.
V&A Broadbeach will become the new home of high-end retail on the Gold Coast with the ground floor offering elevated ceiling heights for the luxe retail experience.
The twin towers will share a subtropical recreational podium on level four, giving access for all residents to world-class amenities such as a 25-metre lap pool, a fully equipped gym, a yoga deck and a resident's lounge. The podium will also feature a children's area, a Zen garden, and an outdoor dining and barbecue area adorned with lush green landscape.
Amenities in the east tower are taken to the next level with an exclusive boutique residents' lounge and the lavish double beach shower and surfboards storages to complement the iconic beach lifestyle at Broadbeach.
Ample bike storage and apartment storage are key design initiatives for all premium apartments, while above bonnet storage have been considered in the design of other apartments where possible.
V&A Broadbeach offers a mix of apartments in one, two and three-bedroom configurations, while upper residences will be available in three and four-bedroom styles. Both the east and west towers will be topped by two exclusive penthouses each.
"The apartments will be located from the fifth level on both of these towers, which greatly enhances view corridors on the lower-level apartments," said DBI director Raith Anderson.
"While there is a diversity of apartments in our design, V&A Broadbeach firmly embraces the principle of creating larger residences to deliver lifestyle amenities for residents."
The use of full-height windows and operable panels across all the living areas maximise the ocean views and bring natural lighting to the residences.
"While this development is notably within walking distance of all that Broadbeach has to offer, from the iconic beach to acclaimed restaurants and entertainment facilities, the larger residences and ancillary resident facilities create the ultimate in residential amenity," said Colliers' Director Residential David Higgins.
"Everything is at your fingertips if you choose, or you can remain at home to enjoy the benefits of supreme privacy, a beautiful outlook and unparalleled amenities."
While the Gold Coast apartment market is currently dominated by local downsizers, Mr Higgins said V&A Broadbeach also held considerable appeal for interstate buyers and investors.
"The mature buyer has been the big demographic shift on the Gold Coast, moving to owner occupiers seeking larger, well-appointed apartments in village locations close to the beach, transport and lifestyle amenity and this sums up the positioning of V&A Broadbeach in the current market," he said.
"V&A has been designed and orientated for the aspirational Broadbeach family buyers from Brisbane, Sydney and Melbourne, although there is strong interest from owners within the older existing Broadbeach apartment buildings where they predominantly holiday rent their properties.
"The west tower provides these buyers with many options, including the opportunity for strong holiday rental market income and personal use during major holiday periods for them and their families."
The central Broadbeach location puts V&A Broadbeach within walking distance of the beach, restaurants, Pacific Fair, The Star Casino, Kurrawa Surf Club and its renowned kids' play areas in the adjacent parkland.
V&A Broadbeach is currently accepting expressions of interest at vabroadbeach.com.au