WORDS: PHOTOGRAPHY
Everyone's heard of Triple J's Hottest 100, but did you know there's a Hottest 100 countdown for beer?
Australia Day: what seems to be the end of the festive season and the last of the drinking spree for a while. Kids heading back to school shortly after, bills coming in from the Christmas expenses, and any summer fun coming to an end. Then the reality of work knocking at your door.
The same weekend of Australia Day, Triple J's Hottest 100 helps ring in a new end to a year and the start to some brand spanking new music. Did you know that there is also a Hottest 100 countdown for beer as well?
It lands on the same day that Triple J does its countdown, and is decided from votes from all across Australia and New Zealand as people vote for their favourite brew from the previous year.
GABS, which is short for Great Australasian Beer Spec-tap-ular, started in 2011 as a dream from a couple of guys who thought it would be cool to get all the craft breweries to make and release a brand-new beer all on the same day and let people come and taste them all in one spot. Steve Jeffares and Guy Greenstone (who have since sold the festival) made this idea come to life, bringing a beer festival to Melbourne — and which is now also in Sydney, Auckland and, for the first time last year, Brisbane.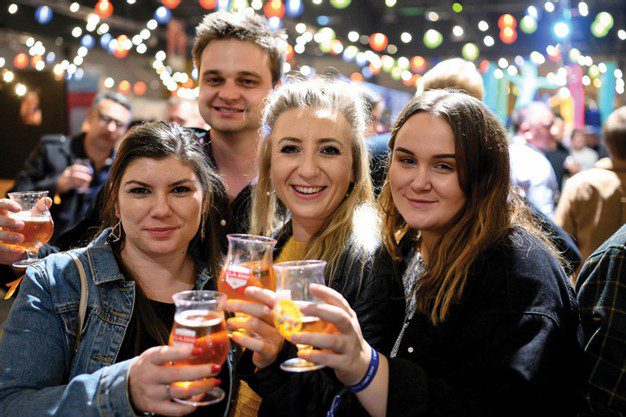 The idea is to bring beers, ciders, and exhibitors to one place for people to be able to roam free, taste testing all the specialty fermented goodness and learning about the beer styles and stories behind the teams.
Entertainment, alcohol, and food all enclosed in one space — it's an 18-plus theme park!
In Melbourne, they even have a Ferris wheel in the middle of the room! There is also access to masterclasses and Q&As with brewery owners and brewers, which makes it educational as well.
In 2011 for the launch, the line-up was 20 beers. If you rewind back to the start of the last decade, craft beer was just barely kicking off, so I feel like that is a pretty impressive line-up to kick off a brand-new idea. People really didn't appreciate the idea of different beer styles as Australia was dominated by the Carlton, XXXX, and VBs of the world.
Fast-forward to today and there are more than 600 craft breweries nationally. Crazy, right?
That takes the 20 beers from 2011 to more than 1000 festival beers and ciders brought into the GABS festivals. Each brewery/cidery has a stand and setup, so you can try their beers alone, and then there is a GABS tap area that showcases all of the 'GABS-specific beers' that everyone brewed just for the festival.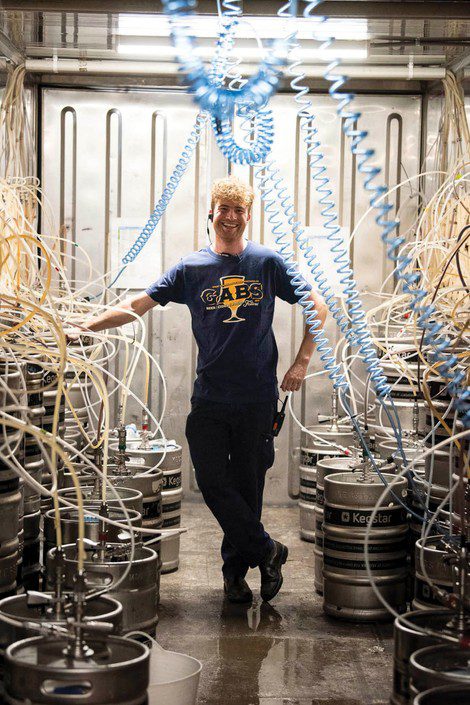 There are awards and people's votes for that each year — and some seriously weird and wacky stuff being produced for everyone to try.
One of the favourite picks last year was Currumbin Valley's Bubblegum Sour. It brought you straight back to childhood with a hit of bubblegum popping in your face.
Along with the GABS festival, Steve and Guy also started the Hottest 100 countdown poll where thousands of beer fans vote for their favourite brew of the year. This list is drawn from all the beers produced over the year, including breweries' core ranges as well as limited releases and small batches.
Each poll starts in December, and winners are announced the same day as the Triple J Hottest 100 countdown, one beer at a time. The top 10 is where every brewery wants to be, but the podium of the top three is especially sought-after.
In 2019, the top three were led by Stone & Wood Pacific Ale, then Balter XPA, and BentSpoke Crankshaft in third place.
The Stone & Wood result was particularly impressive, as it marks 10 years of being on the podium as People's Choice, top three in the country for 10 years' running.  It has won first place a number of times in those year, but pretty impressive for a beer to hold on to the top three for a decade with so much competition out there now.
This year, the dates for the GABS Festival are:
Brisbane, Saturday 9 May (tickets go on sale 11 March),

Melbourne, Friday to Sunday 22–24 May,

Sydney, Saturday 30 May, and

Auckland, Saturday 4 July.
   If you are in any of these cities for theses dates (or make plans to be), I highly recommend getting your mates together and having a beer afternoon.
You'll get to try many colours and flavours and enjoy this awesome adult playground!