"Host for the Coast" How you can turn an accommodation shortage into a positive experience
WORDS: Ocean Road Magazine PHOTOGRAPHY Supplied
The Gold Coast has become one of the most popular education destinations in the world and it's not hard to see why. How many other cities enjoy such a peerless reputation for their quality of education offering a lifestyle that is surrounded by natural beauty from the ocean to the hinterland and with such an idyllic climate? Combine those factors with a multicultural, welcoming population and you've got thousands of students from right across the globe wanting to make this city their second home.
This year as the world begins to recover from the pandemic we'll see the biggest influx of international students on the Gold Coast in four years, but with the current shortage of rental properties in the market there will be very limited accommodation options available to our new arrivals.
To help alleviate this problem Study Gold Coast has launched Host for the Coast, an initiative that invites Gold Coasters with a spare room to consider opening their doors to our international students and bring the world to our homes.
The City of Gold Coast is right behind the campaign, with both the Mayor and Deputy Mayor encouraging locals to consider getting involved. Mayor Tom Tate even sent a letter to householders highlighting the benefits of becoming a homestay host and how the experience can broaden your horizons in so many ways.
Jennine Tax, Study Gold Coast's Acting CEO and a homestay parent herself, couldn't agree more.
"International students enrich the quality of our lives. By opening your door to an international student you could learn a new language, discover new culinary delights and deepen your understanding of another culture while forging friendships that could last a lifetime," she says.
And who better to illustrate those benefits than local couple Christian and
Hannele Ulrichsen, who have hosted more than 250 international students in their home over the last 16 years. Christian and Hannele have many wonderful stories to tell, including the Japanese student who stayed with them and later married their son!
"We didn't know they were seeing each other, then one day Kiyoe went to Sydney and then our son, who had just returned from Sweden announced that he was going too. We were as surprised as anyone! Now we have a beautiful and incredibly smart granddaughter," Hannele says delightedly.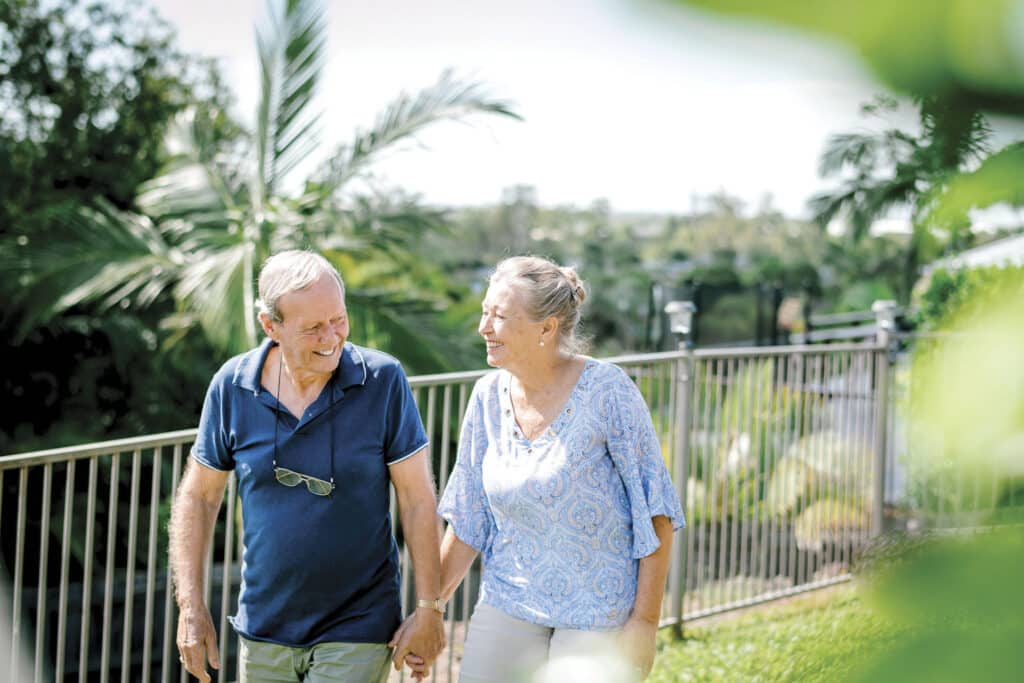 "We're still in touch with many of the students we've hosted. Some of them still come back to our house for Christmas and we have travelled overseas to stay with them in places like Switzerland, Finland and Prague. One of our former students became Secretary to the Director General of the UN and through her we met Kofi Annan. Every one of those students has given us the best experiences we could have ever imagined, it's just been wonderful," Christian reflected.
Hannele says the secret to being a good host parent is to embrace them and become their friend.
"As you open your home you open your heart and then they feel like they're part of your family. You have to remember that many of these students don't know anybody when they arrive here and they can feel lonely," she explains.
"Often their perceptions are very different from what you may expect and at times the cultural differences can be challenging, but then overcoming those differences can also be very rewarding," Christian added.
And we learn so much from them Hannele chimes in. "We had a Colombian student who couldn't believe that you could casually walk down the street with a phone in your hand. There's so much crime where he comes from that if you walked around talking on your phone it would be snatched in an instant. He also couldn't believe how clean all of our streets and beaches were too!"
When it comes to offering advice for potential homestay parents Christian and Hannele agree that it's important to establish parameters up front when they first arrive.
"Explain the house rules so there's a clear understanding around what your expectations are, Hannele says. "Treat them with respect. Respect their culture and engage them in conversation. You'll soon be opening the door to a whole new world and a wonderful experience."
*Find out more about the Host for the Coast programme by visiting www.studygoldcoast.org.au