Wounded Heroes Australia Helping Our Heroes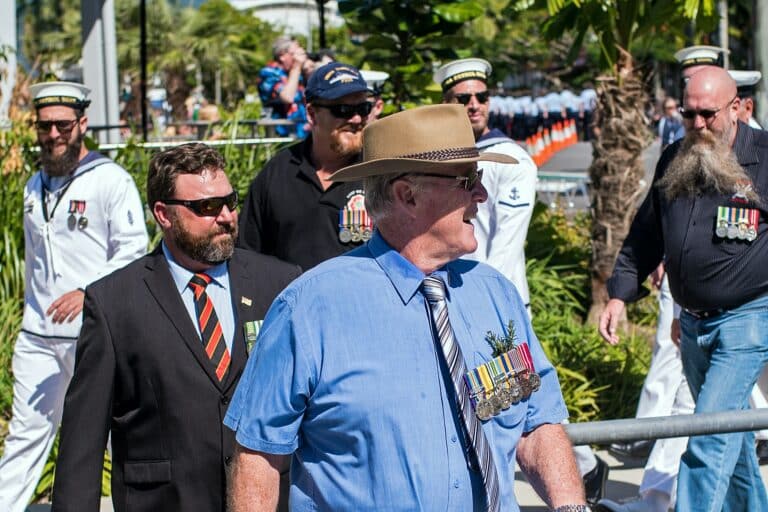 WORDS: Corrine Barraclough PHOTOGRAPHY Supplied
Wounded Heroes Australia was established to support those who have contributed to our great country but have fallen on hard times and can no longer provide for themselves.
We're talking about families in crisis, veterans running out of money and sleeping in their cars with their kids.
Unfortunately, the sad reality is that these men and women would remain forgotten by society if it wasn't for the work of this incredible charity. Can you help?
They served us, let's serve them with "compassion, hope and purpose" is the tagline and applaudable mission of Wounded Heroes Australia, which celebrates 16 years in operation this May. From humble beginnings in Ipswich, Queensland, Wounded Heroes Australia has grown to a national charity organisation doing whatever it takes to provide support to current and ex-serving Australian servicemen and women, and their families. This includes attempting to ease their financial, emotional, and personal hardships.
"Wounded Heroes Australia's purpose is to assist them to get their life back on track and restore their dignity," Martin Shaw, President, tells ORM.
Wounded Heroes Australia are 'first responders' and support not only veterans but also partners of veterans, where other community services are not immediately available. Support services include practical financialsupport for families, rehabilitation, mental health and housing.
"When someone calls our crisis line, they speak to a veteran who understands. We provide them with immediate support (within an hour), so they're not left waiting in their time of need. We then partner with other organisations who have the necessary expertise and human resources to continue their support."
Many readers will not be aware that the Australian Defence Force (ADF) is the only organisation in the country that doesn't have work cover.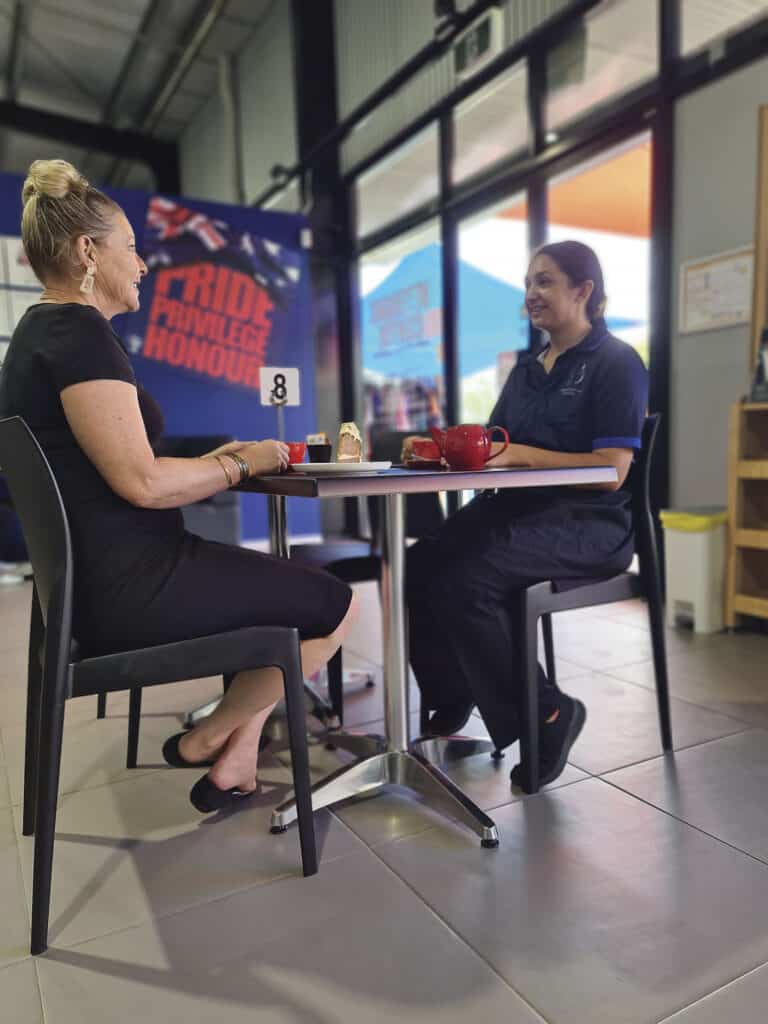 "Like the wider community facing higher rent costs and cost of living pressures, this is being mirrored in the veteran's space," Martin says. "The difference here is that most homeless veterans are dealing with mental health issues due to service of our country."
"When a member of the ADF is discharged, they have to then prove their injuries in the civilian world," Shaw continues. "The preface to that is that when they are let go, they're let go without income so after they've used their holiday pay if they're owed any, they're on their own."
Wounded Heroes Australia have been in discussion with government to try to change that for the past 16 years.
"It's highly complex," explains Martin. "But now we find ourselves in a position – post COVID and with layers of bureaucracy, which was identified by the Royal Commission – that veterans entitled to payments are waiting two years to receive the money. It used to be that claims were processed in about eight months but that's now blown right out."
Wounded Heroes Australia supports veterans including people who have served as a member of the ADF, whether they have served in a war or not, including peacekeepers and reservists.
Our niche is providing crisis support, we're right in that critical gap when veterans need immediate assistance.
"They served us, let's now serve them with compassion,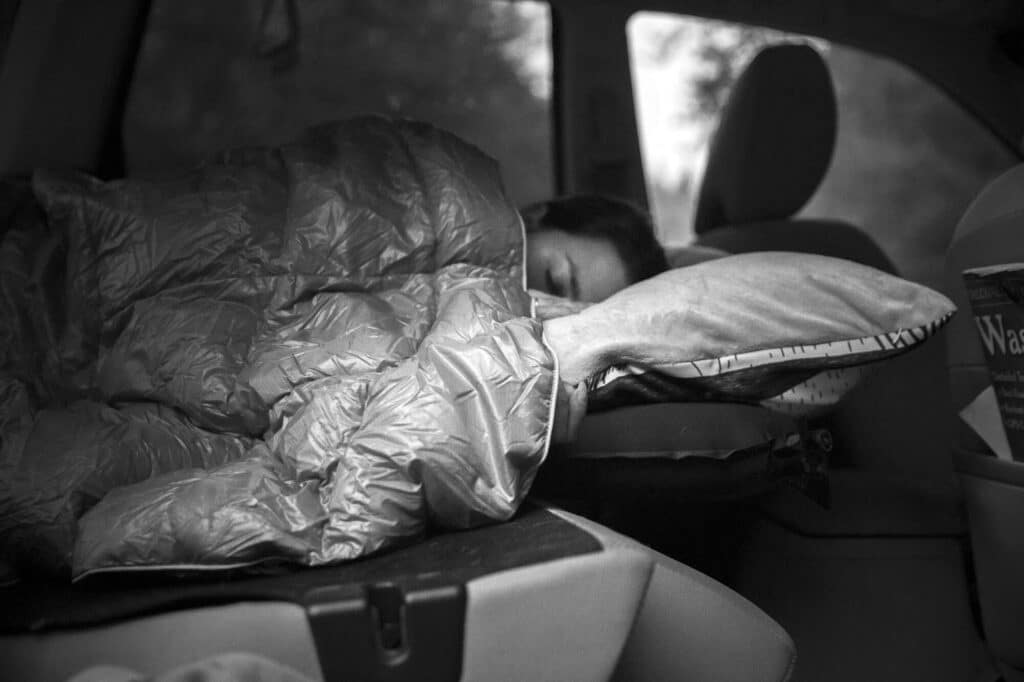 Statistics indicate the estimated number of homeless veterans around Australia is approximately 5,800.* 
Estimated homeless veterans on the Coast range from 300+ based on census studies. 
"The important thing, from our perspective, is that it doesn't matter how many there are," says Martin. "One is too many – the fewer there are, the easier it will be to solve the problem. Our niche is providing crisis support, we're right in that critical gap when veterans need immediate assistance."
To give us an example of the kind of situation the organisation is repeatedly dealing with, Martin tells us a heartbreaking story about one veteran and his partner who were living in their car with their eight-year-old daughter just over the NSW border. They were falling through the cracks with larger organisations. 
"Their claim was held up and for three months they couldn't get the help they desperately needed. We were able to get them into emergency housing and then worked with other agencies to secure more stable housing for them.
Approximately 81% of our crisis funds are one-off requests. While we're not able to offer ongoing support, we have a very important role to play."
This is why Wounded Heroes Australia, are working with Australian Horizons Foundation on fundraising efforts. 
"Cash in the bank is power for us, we can do our crisis response within an hour. If the power's off, if a family needs fuel or rego paid, we can respond," says Martin. "You may say that money is money – but I call it hope. People cares that they can feed their kids and house them appropriately. 
To show them we care, by being available and offering support creates a bond and trust that allows us to begin to work with them other issues they may face."
Martin has been a volunteer at Wounded Heroes Australia for 12 years. He came across the organisations founder Jim Shapcott in 2011 who was fundraising at Carrara Markets.
"I, like most people, just presumed that veterans were well looked after financially. But, unbeknown to me, the founder had sent $2,000 to a family in need," Martin explains. "At Carrara Markets, a lady came up to me to say thank you. I learned that the man, who was a veteran and a father, had been hit by a grenade in Afghanistan. The lady gave me $1,000 back and said, "we didn't need the full $2,000 so please give this to another family who really need it." After many tears, I rang my kids and said, "Dad's not going to be rich, I've found what I want to do with my life. And I haven't looked back."
It is with great pride that Martin says that a full 100 per cent of public donations go to veterans and their families in need.
Wounded Heroes Australia is a small team (just three permanent staff), making a big impact and could not do this without their passionate volunteers and the generosity of the public, supporters and sponsors. To donate, visit 
woundedheroes.org.au
. If you are an organisation wanting to sponsor Wounded Heroes Australia, please contact 
media@woundedheroes.org.au
.
About the Founder
Mr Jim Shapcott is the Founder and of Wounded Heroes Australia and has long been deeply committed to the armed forces and the difficulties faced by our defence families. He is a reservist, commissioned in 1966 and retired as a Captain in 1973. His passion for the families of our deployed soldiers is unchallenged and at 75 years young in 2015 he was out at 10 pm getting the electricity back on and filling up a fridge of food for a mum and her two children, with their dad suffering from PTSD.
• Pop into one of their Veteran's Centres in Ipswich or Brisbane and
shop in their op shops. Proceeds go to veterans and their families