WORDS: Greg Pride PHOTOGRAPHY Supplied
A group of home-grown, world-conquering stage stars, back on home soil in the wake of the COVID pandemic, have joined forces to give local audiences a much-needed dose of live entertainment with a new production of Jersey Boys – the gripping story of the beloved, chart-topping vocal group The Four Seasons.
WHEN Covid first reared its ugly head in early 2020, some of Queensland's most accomplished musical theatre performers and producers were scattered across the globe, working on big-name international shows.
The pandemic brought an abrupt halt to their work overseas but, for fortunate local audiences who have been treated to a string of world-class community theatre productions in southeast Queensland, it also brought these 'Covid refugees' home.
Now, some of these incredibly talented entertainers and creative professionals have come together to put on one of the world's most iconic musical stage shows, Jersey Boys, at The Star Gold Coast from January 6-16.
A recreation of the smash-hit Broadway musical which has toured to international acclaim – and spun off a highly successful Hollywood film produced by Clint Eastwood– Jersey Boys tells the enthralling story of 1960s rockers Frank Valli and the Four Seasons.
Valli, real name Franceso Castellucio, was a pint-sized teen thug from the mean streets of Newark, New Jersey, who rose from abject poverty to become one of the world's biggest music stars.
With a catalogue of mega hits including Big Girls Don't Cry, Sherry, December, 1963 (Oh What A Night), My Eyes Adored You, Can't Take My Eyes Off You and Walk Like A Man, The Four Seasons left an indelible mark on recording history.
Jersey Boys is a musical biography of the Four Seasons – their rise to fame, the tough times, personal clashes and ultimately, the triumph of a group of friends whose music became the soundtrack of a generation.
Set in the vibrant 1960s, four young men from New Jersey – Valli, Bob Gaudio, Nick Massi and Tommy DeVito – find a magic sound that propels them from singing under street lamps to selling out stadiums all over the world.
Toe-tapping, singalong hits are only part of the show, with the phenomenal global success of Jersey Boys underpinned by the Four Seasons' gripping backstory of mafia threats, gambling debts and family heartbreak.
Ocean Road caught up with some of the on and off-stage stars of Jersey Boys to talk about the show ahead of what promises to be a sellout season at The Star Theatre.
BRYN JENKE (Lead performer, Frankie Valli)
Performing since he was four, and professionally since the age of 15, charismatic Jenke, 29, is one of Queensland's most gifted musical entertainers and the perfect choice for the lead role of Frankie Valli in Jersey Boys.
When Covid struck last year, Gold Coast-based Jenke had been overseas for five years, performing shows at Universal Studios Singapore and on international voyages with luxury Norwegian Cruise Line ships.
"We were on a ship in the middle of French Polynesia when Covid hit," he says.
"We sailed around for 30 days, hoping someone would let us dock. No one would because everyone was absolutely terrified at that point.
"We sat off the coast of Los Angeles for three days and they finally let us in, but only the Americans, South Americans and Australians. I returned to Queensland, did my 14 days' quarantine and tried to work out what to do next."
With his professional entertainment career curtailed by Covid, Jenke took a job in sales – "I'm good at talking to people so sales is where I went" – while performing in community theatre productions to keep his skills sharp.
He performed in four back-to-back shows at the Coast's Spotlight Theatre – Footloose, Beautiful, Priscilla Queen of the Desert and Jersey Boys, in which he starred as Frankie Valli. It was there he was noticed by Jersey Boys director Thomas Armstrong Robley, who knew immediately he was the man for The Star show.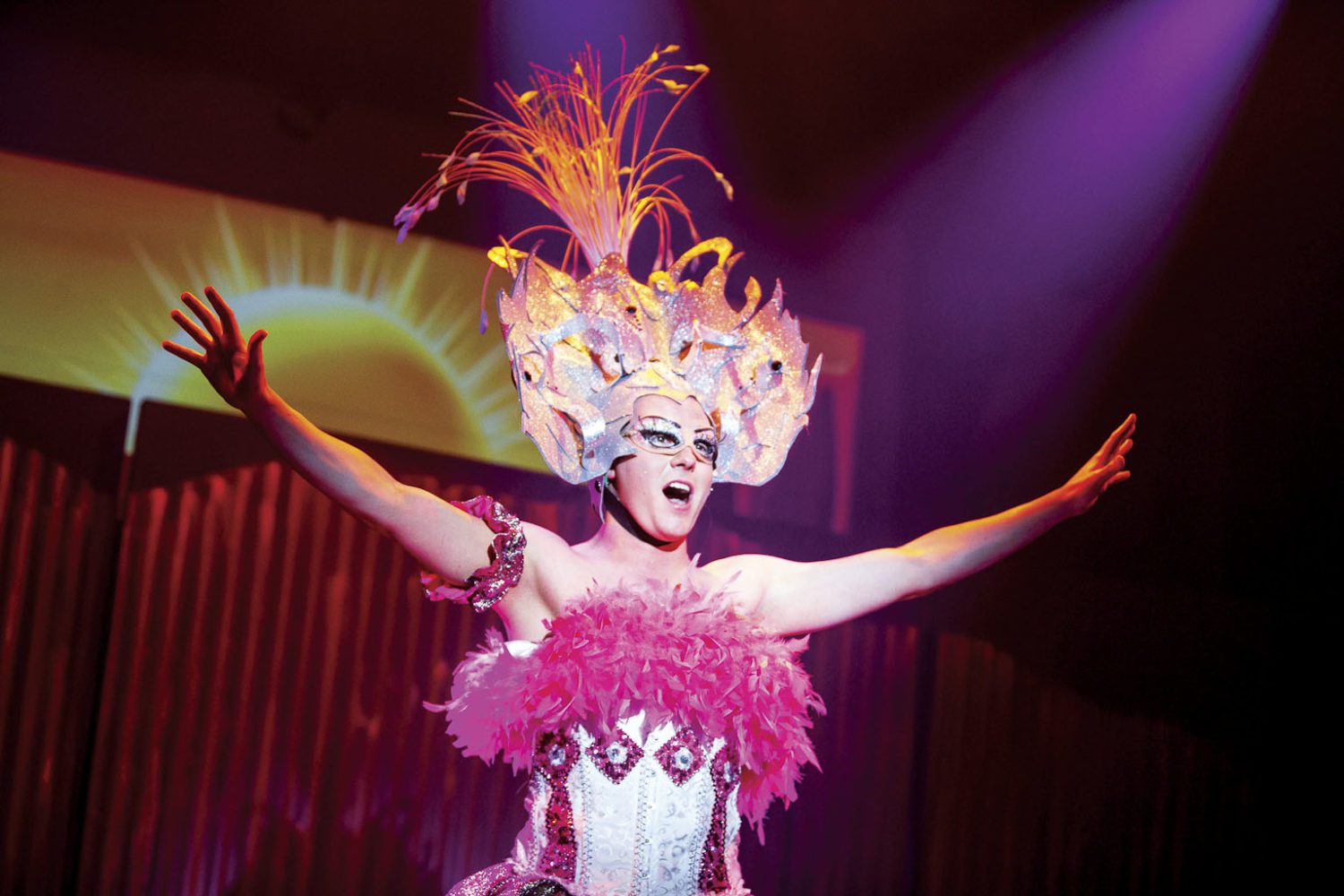 "I think the great thing about southeast Queensland now is the quality of musical theatre we have here," Jenke says.
"People go to Spotlight Theatre and Redcliffe Musical Theatre expecting QPAC-level stuff done by semi-professionals. Now, because of Covid, that's what they're getting. It's wonderful to do community theatre, but also have the public recognise you, and the opportunities that flow from that.".
Jenke is looking forward to performing at home in the 1500-seat The Star Theatre on his biggest stage to date.
"I'm very excited. I've always wanted to do a show there," he says.
"This creative team is amazing and Jersey Boys is my favourite musical. It's the role I've wanted to do my entire life, so I'm pretty happy to be doing it in front of a big crowd.
"The thing that I've heard people say the most is 'we love Jersey Boys, we saw it on Broadway, we saw it brought here. We come for the music but we stay for the story'.
"Everyone comes in thinking 'oh I know a couple of those songs, it'll be fun'. You don't really realise how many struggles these guys (the Four Seasons) went through and what they had to do to become superstars.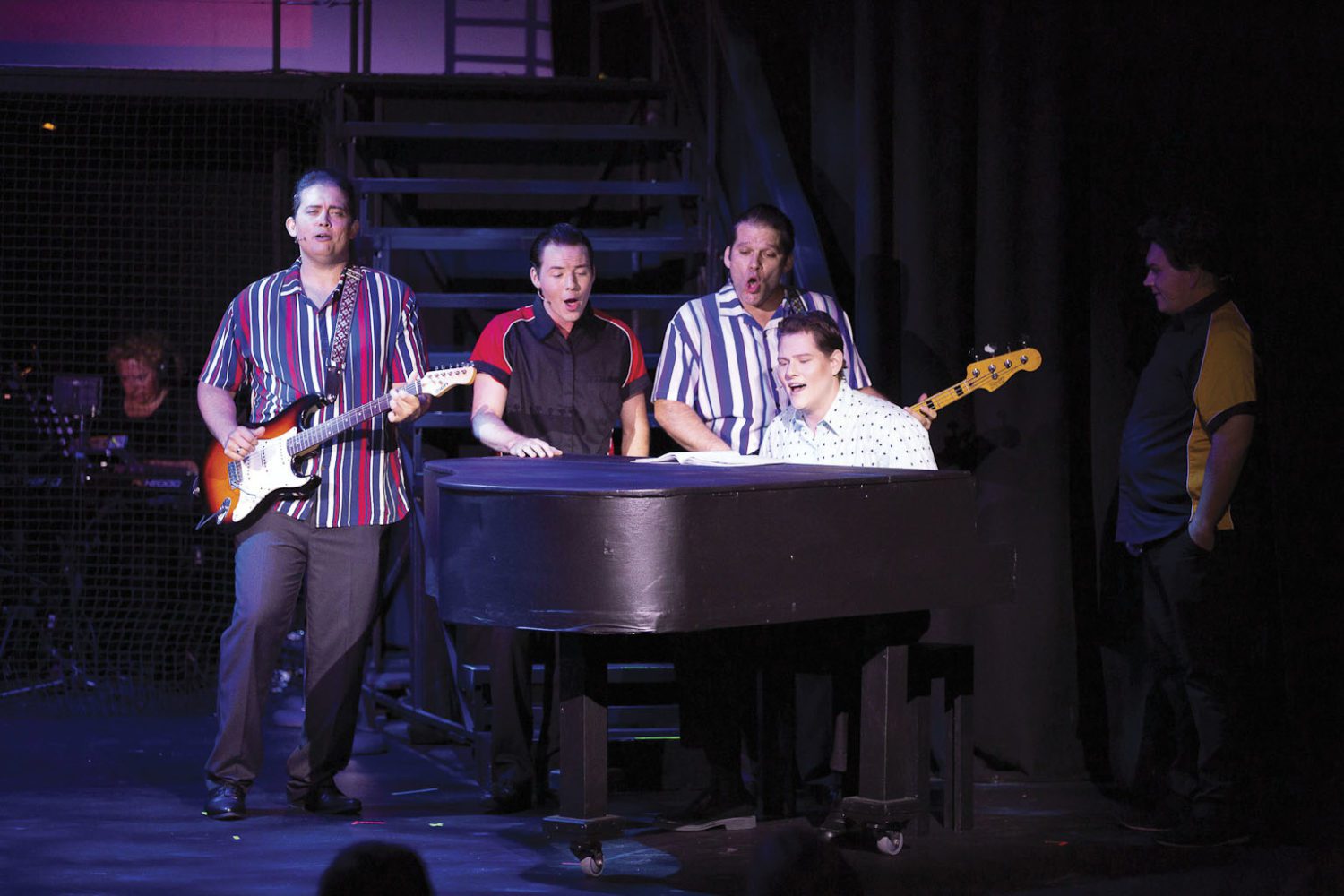 "They were crooks basically, all of them, and they went through this journey of battling hard and getting into a lot of debt with loan sharks and the mafia before they finally found fame.
"Everyone knows songs like Sherry and Walk Like a Man but there's so many songs that people don't realise were actually theirs.
"Beggin' has just had a resurgence on social media. It was covered by a band four years ago, but it's been trending on Tik Tok.
"People don't quite realise how influential the Four Seasons really were. They were the first of their time – people thought they were a coloured group when they first came out. They were shocked to hear it was a 5'5" Italian kid with a high-pitched voice.
"They've got wonderful music but it's the story that holds the whole show together. You get attached to these characters and you get attached to finding out what's going to happen next."
THOMAS ARMSTRONG-ROBLEY (Director)
Queensland Conservatorium-trained Thomas Armstrong-Robley is no stranger to the music of Frankie Valli and The Four Seasons, having performed their iconic hits on stages all over the world.
Born in the UK but raised in the Moreton Bay region, Armstrong-Robley got his start in musical theatre performing roles including The Phantom (Phantom of the Opera), The Pirate King (Pirates of Penzance) and Joseph (Joseph & The Amazing Technicolour Dreamcoat).
After leaving university in 2016, he left Australia to lead The Jersey Tones (a high-octane tribute to Frankie Valli & The Four Seasons) on a 200 show run through Europe.
Since first performing overseas, he has gone on to become an established solo concert artist and guest entertainer, performing cabaret shows including Live at Frankie's: The Songs of Valli & Sinatra and Timeless: Classic Rock Retrospective in theatres on land and at sea, aboard major cruise lines.
Armstrong-Robley is a passionate theatre-maker with directorial credits including Jesus Christ Superstar starring X- Factor winner Altiyan Childs, The Wizard of Oz, Grease, Joseph & The Amazing Technicolor Dreamcoat, Into the Woods and Like A Metaphor, a play which earned more than 20 awards including a nod for best director.
In late 2020, he returned to Australia from London, earning rave reviews for his direction and performance as Tommy Devito in Jersey Boys at the Redcliffe Musical Theatre.
"Covid has hit my industry particularly hard and it's such a thrill to be doing this show at The Star," he says.
"I was on a cruise ship in South Africa when Covid hit, performing for 1000 people, and all of a sudden everything stopped. The West End was like a ghost town when I got to London in April last year – there was no music, no theatre, no nothing."
Armstrong-Robley says the one positive from Covid has been that the hunger for live entertainment has returned.
"There is a yearning for live experiences," he says. "People are over Zoom, they're over Netflix … people want to get out and do things, they want that human interaction. And you can't replicate that. We need shows that make us feel good. And Jersey Boys, as truthful and as hard-hitting as the story is, the music makes you feel good.
"A show like this, that celebrates a really excellent and fun era and fun style of music, is what people want at this time. Arguably people know The Jersey Boys as a brand more than they know The Four Seasons. It's an iconic brand. Obviously, you have to back it up with a good show, which we will deliver."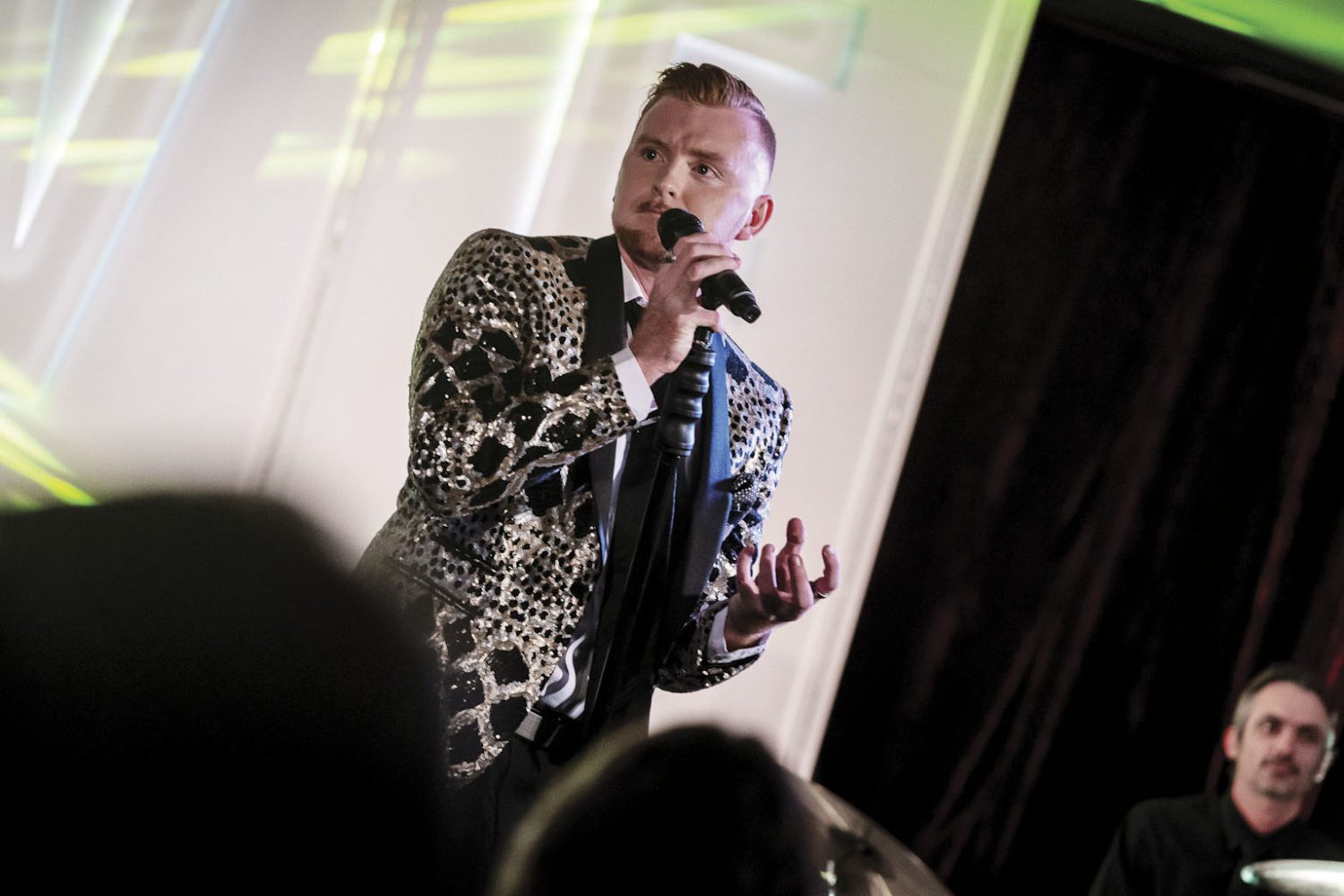 ROBERT CLARK (Musical Director)
SHANE RUSHBROOK (Producer)
Robert Clark and Shane Rushbrook are co-founders of Jersey Boys producers Legend House International. Their collaboration goes back more than two decades when they worked together on the 2000 Olympics Soccer Gala Opening Ceremony in Brisbane.
Rushbrook has worked in the entertainment industry for more than 30 years, initially as a props master for major feature films. He worked on World Expo '88 and later designed and built sets for TV commercials, film productions and theme parks as well as events for major clients including the Queensland Government.
Brisbane-born Robert Clark is one of Queensland's foremost musical talents, having toured as both percussionist and chorus master with international and Australian artists including Frank Sinatra, Peter Allen, Petula Clark, Shirley Bassey, Whitney Houston, Simon Gallaher, Jon English, Glenn Shorrock and Rhonda Birchmore.
Born into a musical family (his father was a member of the Queensland Symphony Orchestra), Clark was a child prodigy, touring Europe with the Queensland Youth Orchestra and picked to perform with Johnny Mathis at just 15.
After obtaining a degree in music education, he won a scholarship to further his studies at the Indiana University of Music, where he received the Distinguished Alumni Award.
Returning to Australia, he became one of the youngest lecturers at the Queensland Conservatorium and also taught at the University of Queensland.
But his exposure to the exciting world of showbiz in the US saw him move away from academia and classical music, as he launched into a new career in musical production which saw him become Queensland's 'Mr Music'.
He started by creating and producing hugely popular shows for Gold Coast theme parks, including Sea World's Pirates of Paradise water ski show and Movie World's Police Academy Stunt Show.
He produced the music for the gala openings of Christopher Skase's Mirage resorts on the Gold Coast and at Port Douglas, Christmas parties at the-then Jupiters Casino and was in the orchestra for Frank Sinatra's 'Ultimate Event' performance at the opening of Sanctuary Cove.
"Sinatra pulled me aside and said 'where the hell did you learn to play like that'?" Clark recalls.
"I'd actually bumped into him before the show when I walked into a big marquee and saw this figure in a dinner suit with his back to me, holding a scotch and a cigarette. He turned around and it was Frank, just him and I.
"He'd snuck away from his bodyguards and he called me over and asked me my name. He said 'Are you the young Aussie guy that's playing with my band? I want to tell you, they're telling me that you're doing a great job'. And he shook my hand.
"In a way, I felt he was passing the baton to me in a spiritual sense. What are the chances? Under the moonlight, Frank Sinatra and I."
Clark orchestrated productions including the 2000 Olympic Soccer Gala Opening Ceremony and the Lord Mayor's Christmas Carols. Clark then turned his talents to the conferences and events industry, working extensively overseas for major international hotel chains including French giant Accor, while also returning to Australia to conduct Pirates of Penzance for QPAC's 30th anniversary in 2015 and directing regional productions of Les Miserables and Wicked.
His 'sliding door' moment came early last year when his son Jeremy came down with Covid after a trip to the US to audition (successfully) for a place at Indiana University. He was in Gold Coast University Hospital at the same time as fellow virus victims, Hollywood A-lister Tom Hanks and wife Rita Wilson.
Despite a speedy recovery, Jeremy was unable to take up his uni place with the pandemic raging and he and his father were stranded in Australia.
Early this year, Jeremy chanced on an ad calling for auditions for Jersey Boys at the Redcliffe Musical Theatre and duly won a part. Robert's offer to come on board as musical director was quickly snapped up by director Thomas Armstrong-Robley.
The show was a huge hit and the successful collaboration led to Clark approaching The Star to stage Jersey Boys there over summer.
"We had something like 120 applications for 16 cast positions, many of them young Covid refugees who were working overseas on cruise ships or in New York," he says.
"I kept five or six from the Redcliffe production who were phenomenal. We had a national search for Frankie (Valli) and we found him right here on the Gold Coast with Bryn. He's world-class.
"We want to do more shows on the Gold Coast and in southeast Queensland. Melbourne's been shut down, Sydney's shut, so we're about the only spark and hope in the entertainment industry. We think we can reposition southeast Queensland as a birthplace for world-class musicals and entertainment."
Rushbrook concurs.
"How lucky are we to have international performers like Tom and Bryn here on the Gold Coast?" he says. "I think there's a great scope for that to continue, for our company and for Queensland. We're looking to the future in a very positive way of working together and coming up with some fantastic ideas.
"Both of us are very driven as far as the end product is concerned. The quality has to be there. That's great for us, but it's also great for our audiences and the people we're employing."
Rushbrook says Jersey Boys is wrongly called a 'jukebox musical … because it's so much more'.
"Yes, it's entertainment, but it's a great story," he says. "The music is there but it's tied in place by the story."
The story is what makes Jersey Boys one of the top-selling musicals of all time, agrees Clark.
"The musicals that will survive and live on are ones that have good music and tell a great story," he says.
"Jersey Boys is based on truth. It's based on four ordinary guys who never should have made it. They're like four boys from Logan singing in a pub and suddenly they're selling 100 million records. Every one of their songs is a hit, but the story they tell needs phenomenally good actors who can also sing and dance. And we've got a cast of freaks.
"There's some teary moments, like when Frankie Valli's daughter dies of a drug overdose and we stage a funeral. There's not a dry eye in the house. So the show has that Les Mis sense of pathos to it, but it ends with an uplifting message about life goes on.
"The final line Frankie says is 'I'm like the Energiser Bunny, I just keep going and going and going, chasing the music'.
"And it's a bit like us – we just keep going and going, chasing the music, creating work for people and moving audiences to rise to their feet and applaud."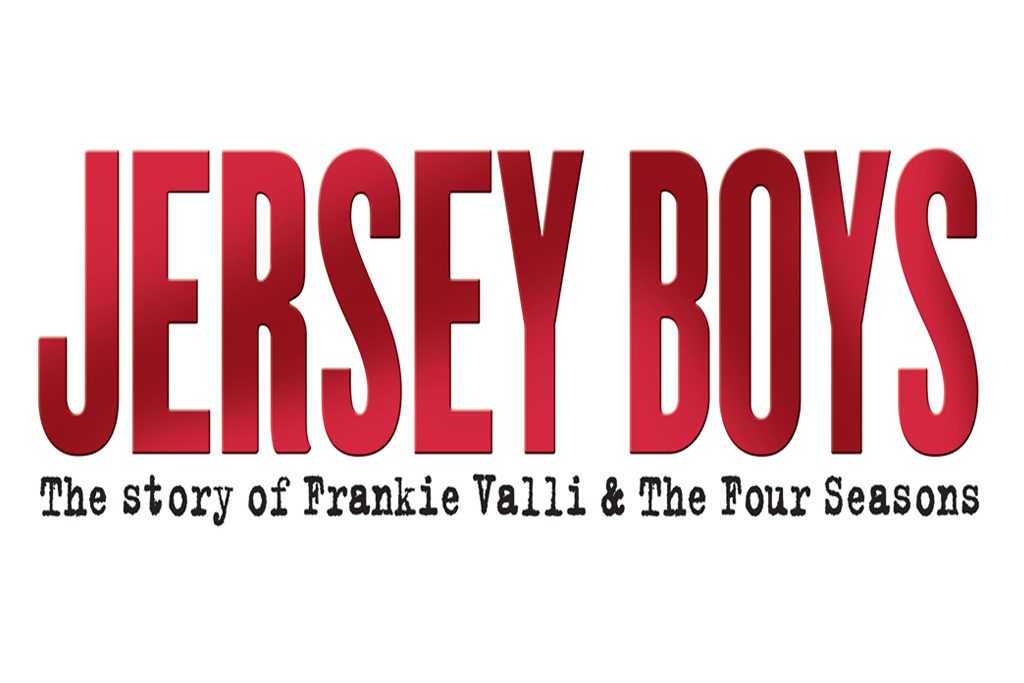 Jersey Boys plays The Star Gold Coast from January 6-16. Tickets start at $65 and are on sale now through Ticketek.