Goldstein family to auction a slice of business history in prime Surfers Paradise holding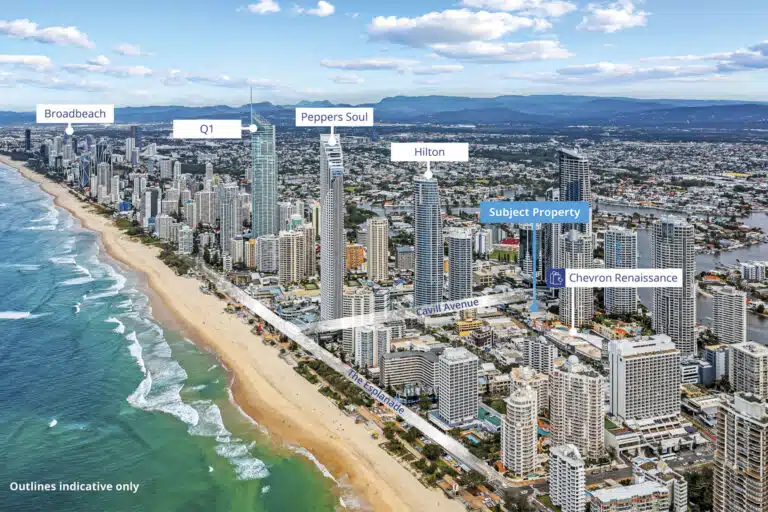 WORDS: Ocean Road Magazine Editorial Staff PHOTOGRAPHY Supplied
A slice of Gold Coast business history has been placed on the market as the family behind Goldsteins Bakery moves to sell a prime retail holding in Surfers Paradise.
The holding comprises two high-profile freehold retail shops that for decades housed Goldsteins Bakery's flagship Gold Coast store in the heart of the city's tourism hub.
Colliers Gold Coast director-in-charge Steven King has been appointed by the Goldstein family to auction the two properties, located at 3218 and 3220 Surfers Paradise Boulevard, in a single line.
"The Goldstein family and this holding have earned their place in Gold Coast history as business pioneers who helped drive the entrepreneurial spirit the city is now renowned for," said Mr King.
"The upcoming auction represents a significant opportunity for a buyer to secure a foothold in the central retail precinct of Surfers Paradise which is quite tightly held and where we haven't seen many freehold sales in recent years."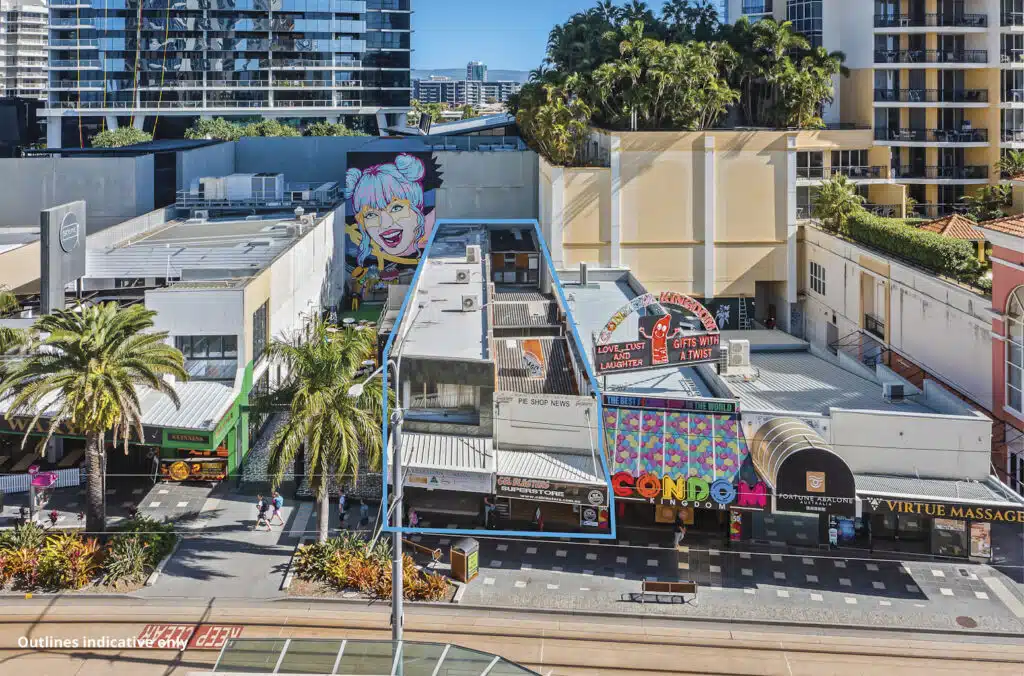 Situated on a 347sqm site, the holding comprises a single-level building and a double-storey building offering a total net lettable area of 501sqm.
"The property delivers a conservative holding income through one tenanted freehold offering, while there is an opportunity to either occupy, release or refurbish the adjoining vacant freehold offering," said Mr King.
The Goldstein holding is located next to the popular Waxy's Irish Pub and sits in the high foot-traffic zone of central Surfers Paradise between the Circle on Cavill and Chevron Renaissance developments.
"Combined, these properties also offer value add and redevelopment potential due to the area's generous Centre zoning and unlimited height provisions," said Mr King.
Goldsteins Bakery has become an institution on the Gold Coast, with the foundations for the business laid in 1944 by Julius and Paula Goldstein, who established Queensland's first kosher bakery, the Busy Bee, in Brisbane's Roma Street.
The family moved to the Gold Coast in 1957 where they opened a new bakery at the Cavill Avenue site.
Second-generation Goldstein family members Frank and John took over the business and rebranded it as Goldsteins Bakery after the death of their father Julius in 1962.
The store, renowned for its pies, sausage rolls and cakes, had been a must for locals and tourists alike visiting Surfers Paradise for the decades since, until the bakery was closed over 10 years ago.
Goldsteins Bakery now has nine retail outlets across the Gold Coast and is a Nationally recognised Bakery well recognised throughout the industry for their innovative products.
Colliers is conducting an in-room auction of the Surfers Paradise holding on Thursday, August 31 at 11am.