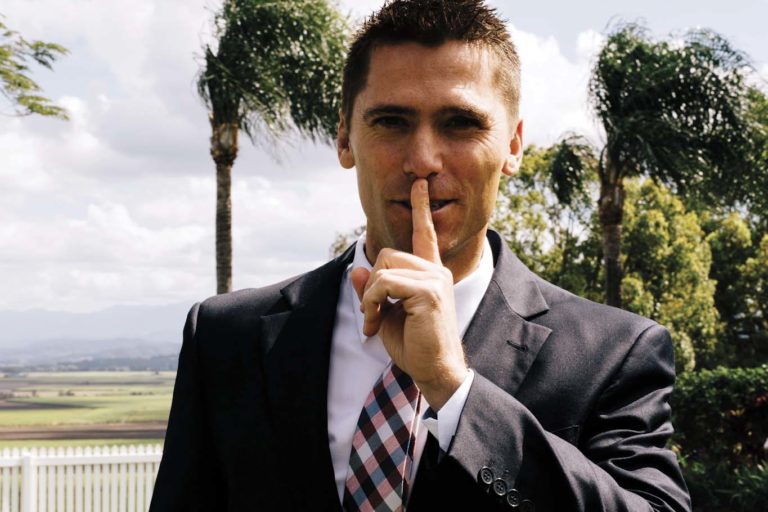 WORDS: PHOTOGRAPHY
Business and sporting glitterati gathered to celebrate the public unveiling of one of Australia's most successful hedge funds and the launch of its new foundation.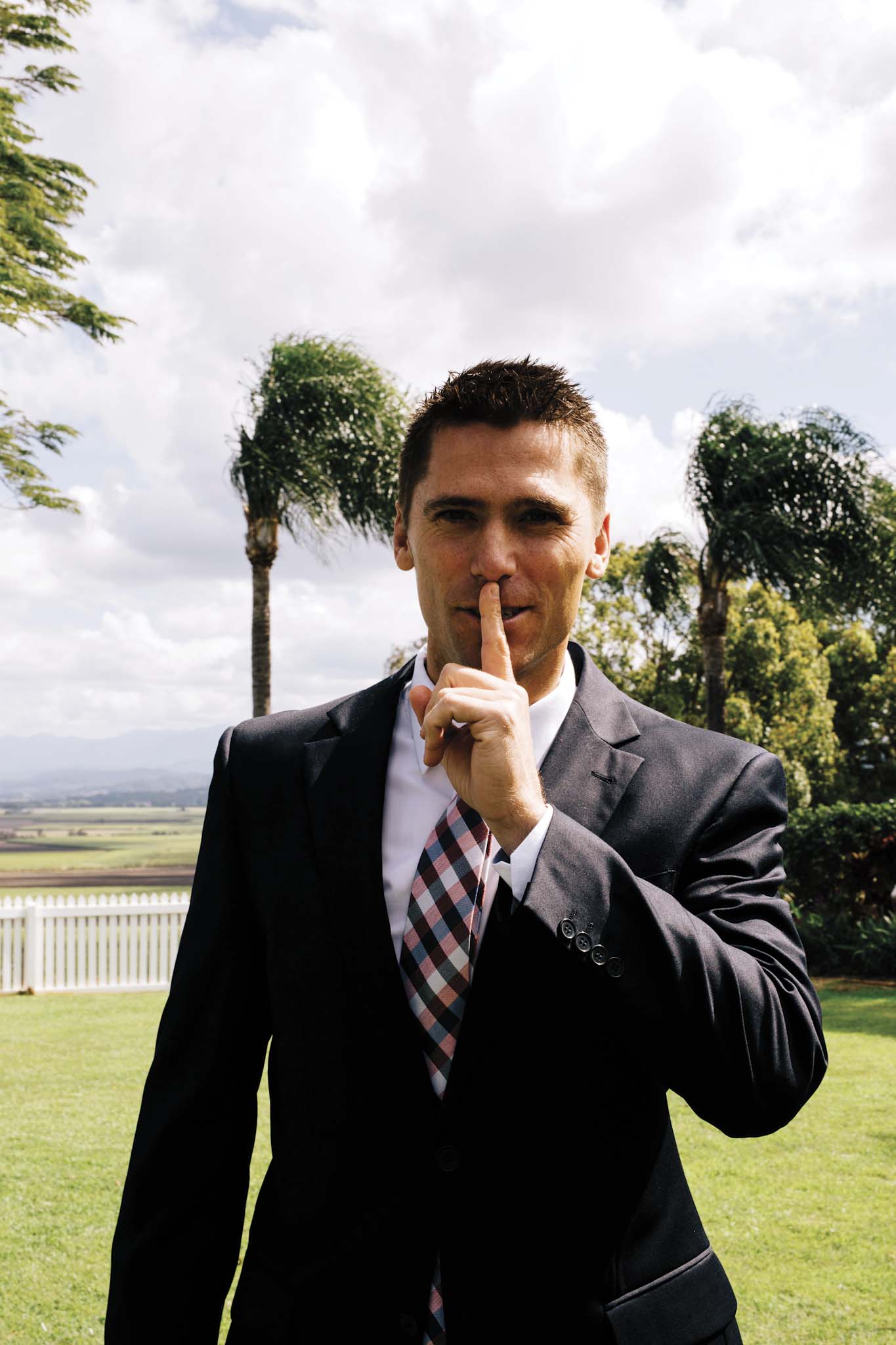 Goldsky Global Alpha Fund, run by managing director Ken Grace, hosted more than 150 special guests at Estate by Fins near Kingscliff recently, with acclaimed businessman Mark Bouris the keynote speaker.
The Yellow Brick Road Executive Chairman pointed to Grace's unique technology and behavioral science-driven methods as 'an opportunity well worth investigating'.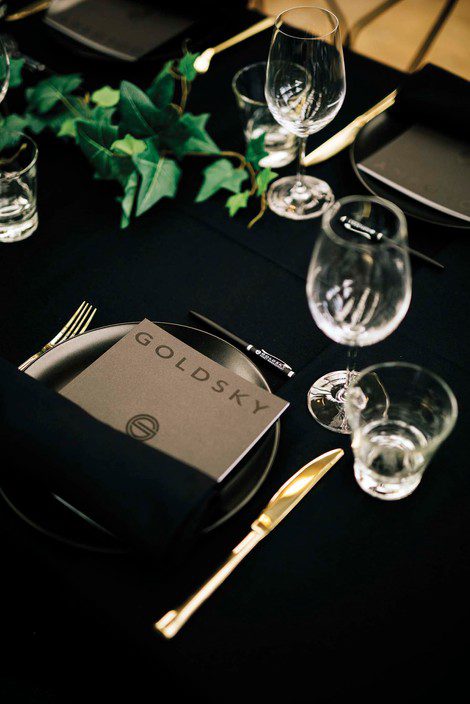 In essence, Ken and his small, professional team, monitor social media sentiment in real time to gauge ideal long and short-term investment opportunities on behalf of investors.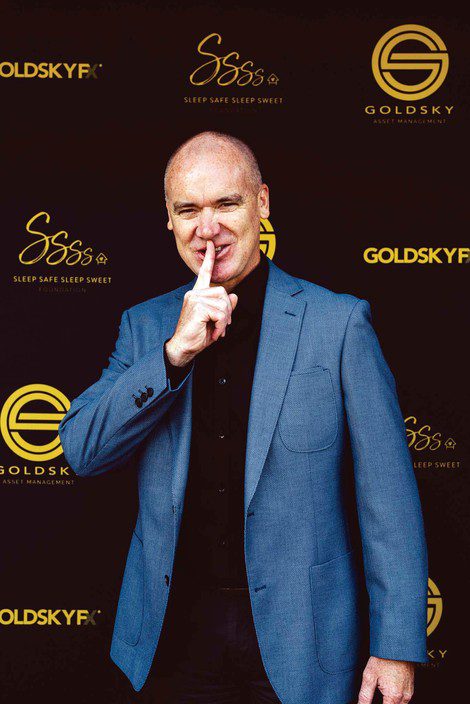 Recently nominated for two international awards, Goldsky selects stocks to trade based on how investing sentiment swings around them.
Since inception in 2015, the $105 million Goldsky Alpha Global Fund has returned 19.58 per cent compound annual return – well ahead of the 12.66 per cent return by the benchmark MSCI AC World Net index over the same period.
It has returned a buoyant 13.87% in the first seven months of this year, on top of impressive returns of 23.76% in 2016 and 14.67% in 2015.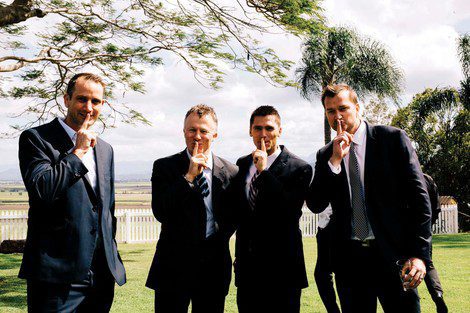 "Our focus on behavioral science and applying that to investing, has given us an edge over other global equity strategies," said Grace who completed a commerce degree at Monash University and later returned to study the science of pure mathematics.
That has resulted in Grace's unique approach of monitoring behavioral economics and finance, focusing on the psychology of decision-making in investing.
Goldsky has refined its quantitative research to now include social media as well as fundamental indicators to determine entry and exit points for individual stocks.
"Our Quantitative equity strategy is focused on capitalising on behavioural inefficiencies in the market," Grace added. "Essentially markets are not very efficient. That's because people don't understand all the information in the market at a particular time and they tend to make irrational decisions about stocks.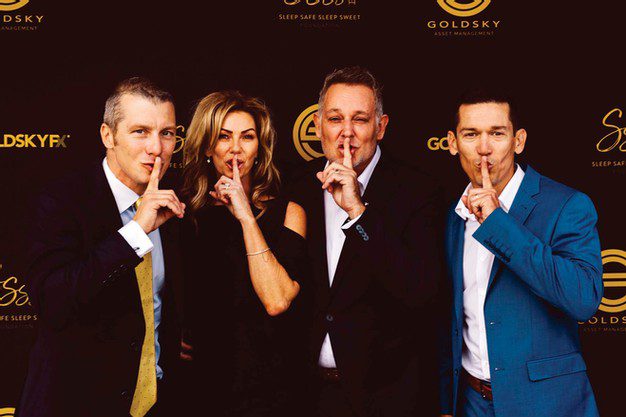 "We're looking to understand why investors are buying or selling a particular stock and we're trying to drive that from an enormous amount of data to determine whether that's positive or negative.
"We have a particular focus on behaviour using sensory indicators. We draw an enormous amount of data using AI machinery and algorithms that read news, company reports, Twitter and all social media, giving us a good indication of short-term movements in particular equities.
"This is what gives us the edge and makes us unique to most other quant funds."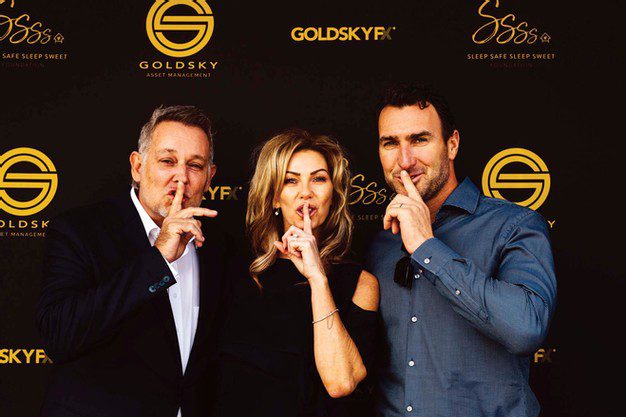 Grace said his studies on fractals and chaos theory led to a greater understanding of the dynamics of markets, and influenced the development of the systems now in use at Goldsky and the concepts on feedback phenomena and behavioral science now a significant part of the strategy itself.
Prior to Goldsky, Grace traded for more than a decade from his own account dabbling in various assets, including property.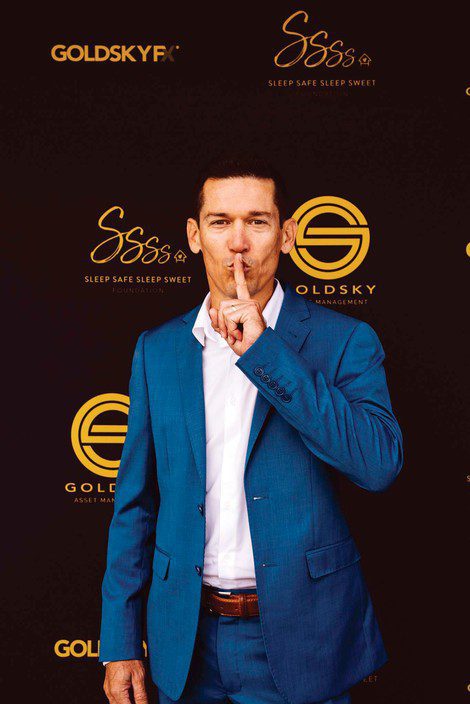 The Goldsky portfolio is typically made up of approximately 50 to 100 listed securities sifted from a universe of global stocks across a range of sectors, and typically only runs a small exposure in cash.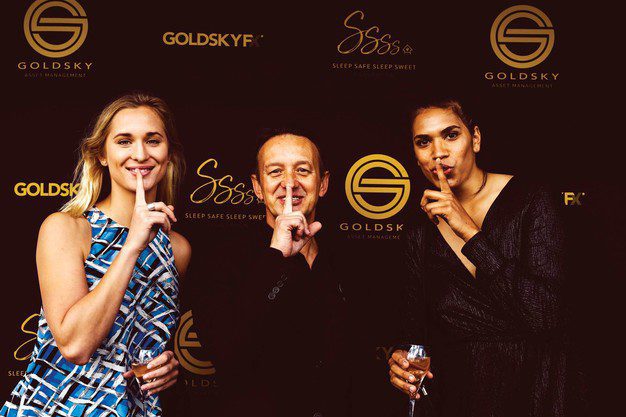 "Our team begins by looking at individual equity or sectors that move in a specific way and that which we understand.
We just don't pick stocks haphazardly, but look at how each individual equity moves.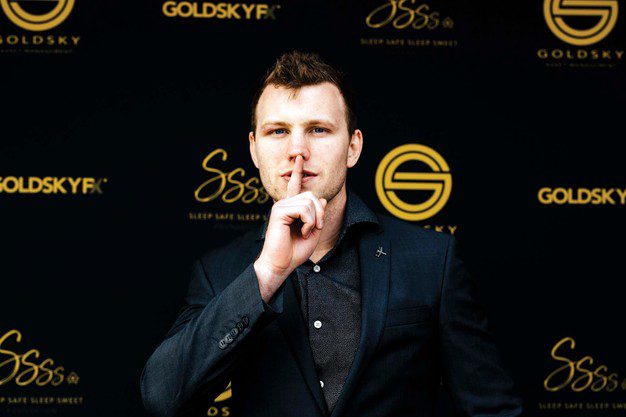 If it moves into the tier that we expect them to move, then we invest using trends in public investing sentiment as the final screen.
We make a lot of instantaneous decisions and quickly trade in and out of our positions."
Grace said the fund is most suitable to investors seeking long-term capital growth, but with a lower risk profile than the broader global equity market index.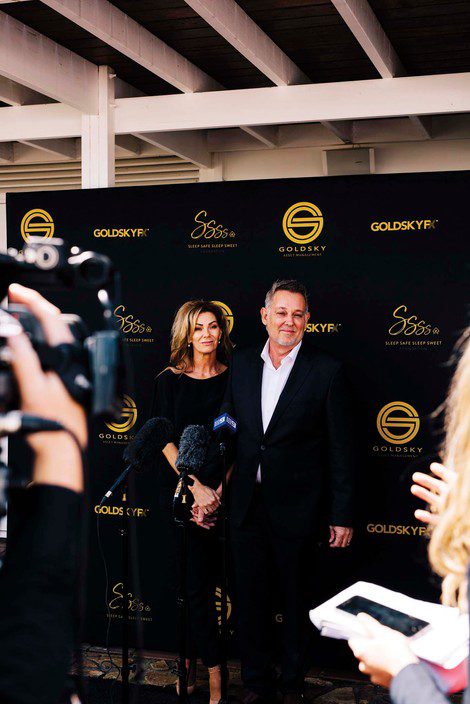 The fund uses derivatives in the form of forward contracts to manage foreign currency exposure.
With the strong gain, the Goldsky team is on a roll and recently hired two PhDs from Queensland University bringing the team to seven, six of which are quants actively tapping into AI and machine learning to take advantage of Big Data.

Goldsky – International award nominations
Confirming its status as a world-leading investment company, GoldSky was recently named finalist in the HFM Asia Hedge Fund Performance Awards in the categories of Best Newcomer Under $200 million and Best Quant Fund.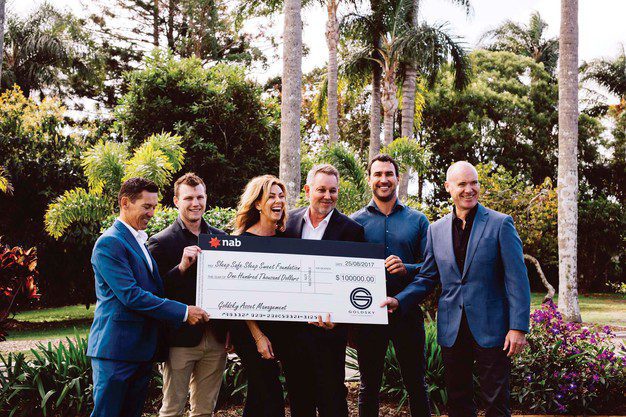 "Being named a finalist in the HFM Asia Hedge Fund awards has been an enormously pleasing recognition of what we have achieved," said Goldsky founder and managing director Ken Grace. "It's all the more gratifying because we've done it by growing this fund organically since inception in 2015."
Since then, the $105 million Goldsky Alpha Global Fund has returned 19.58 per cent compound annual return – well ahead of the 12.66 per cent return by the benchmark MSCI AC World Net index over the same period.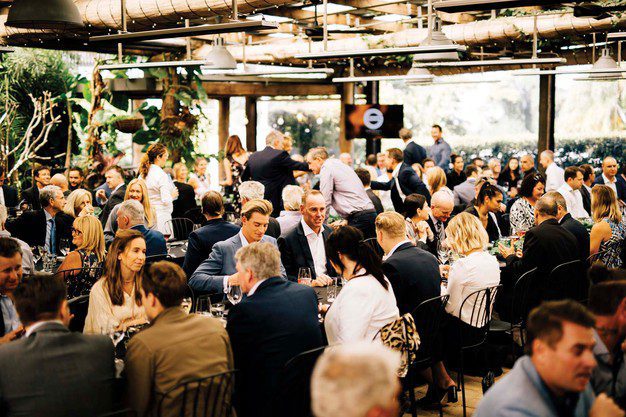 It has returned a buoyant 13.87% in the first seven months of this year, on top of impressive returns of 23.76% in 2016 and 14.67% in 2015.
The fund at the end of July was managing at least $105 million in capital less than three years since its launch in February 2015…
The nominations coincided with plans by Goldsky to almost double funds under management to $200 million and take advantage of prime market conditions for its quantitative strategy.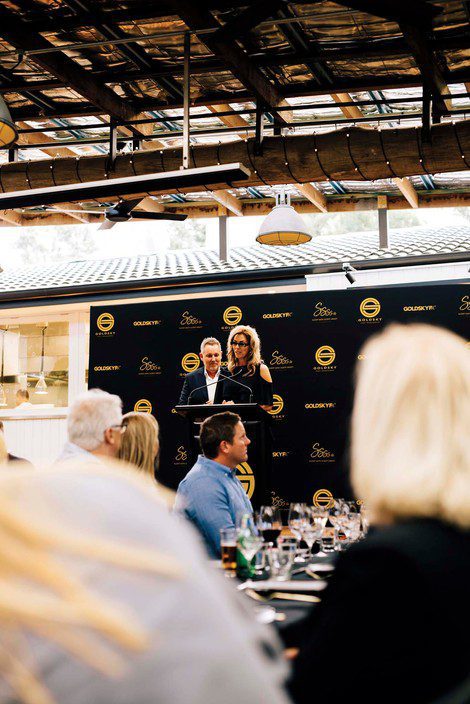 SSSS Foundation – Goldsky's $100,000 opening donation
To give back to their community, Ken and Janey Grace have established a foundation for homeless youth in the Tweed Heads region.
During its public launch recently, Goldsky contributed $100,000 as an introductory gesture to Sleep Safe Sleep Sweet (SSSS) and has promised 25% of all future client administrative costs to the venture.
The brain-child of Janey Grace, the SSSS Foundation will not be a stop-gap, band aid solution to the problem of homelessness that affects more than 300 people in the Grace's northern New South Wales home region of Tweed Heads.
The foundation will undertake a seven-step program towards success for disadvantaged youth, ensuring housing, clothes and shoes, toiletries, medical and other professional services, plus mentoring by Goldsky ambassadors, including former World surfing champion Joel Parkinson and Australian Olympic cyclists Robbie McEwen and Stuart O'Grady.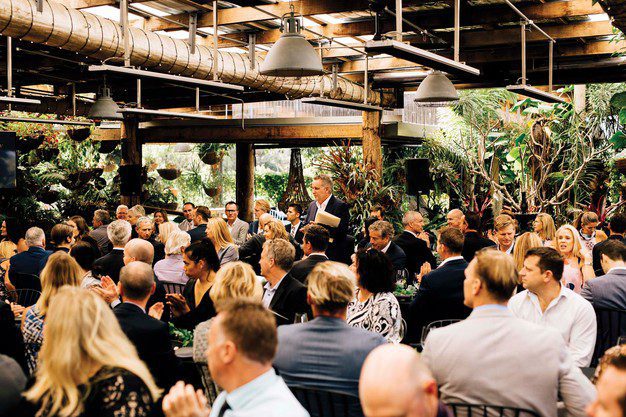 Janey said she first approached her husband about establishing the foundation, saying she'd need a million dollars: "He's still got a year to go".
She said the Tweed had the lowest number of supported accommodation options for homeless youth in NSW.
"Just four beds are available to meet the needs of over 300 homeless young people and accompanying children. That is a disgrace," she said. "As a mother, this is something I'm very passionate about. An investment in Goldsky is an investment in curtailing the challenges faced by our homeless youth."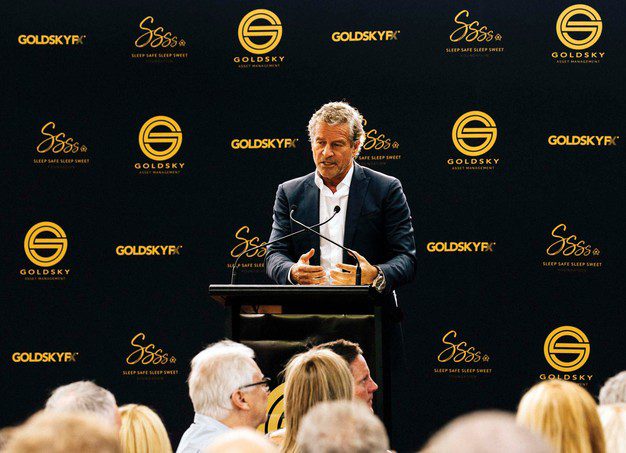 Goldsky SSSS Sports stars
Australia's recently crowned WBO World Welterweight boxing champion Jeff Horn joined Coolangatta's former world surfing champion Joel Parkinson and Olympic cyclists Robbie McEwen and Stuart O'Grady in publicly launching Goldsky and its Sleep Safe Sleep Sweet (SSSS) foundation recently.
Horn spoke about being bullied as a youngster prompted him to start boxing.
"To help launch Goldsky and the SSSSH foundation was something I was very keen to do. When I was young I was in trouble and I wished I had a foundation like this to reach out to and get some help, so it's a great initiative that is so well supported by Goldsky."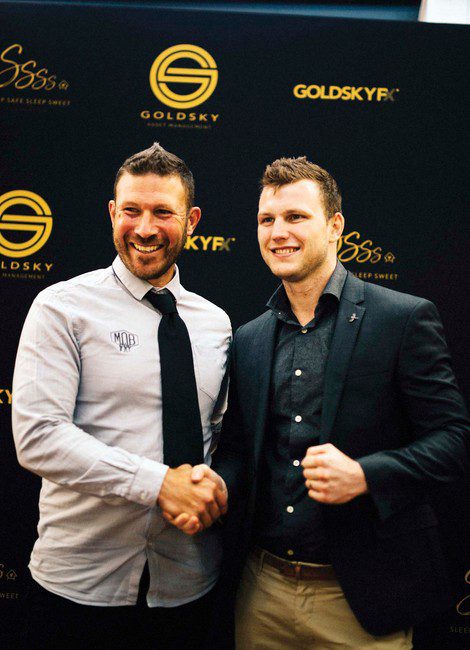 Also attending the launch were former Olympic swimmer Samantha Reilly and Brisbane Lions AFL great Simon Black.