Gold Coast Cold Cases Revealed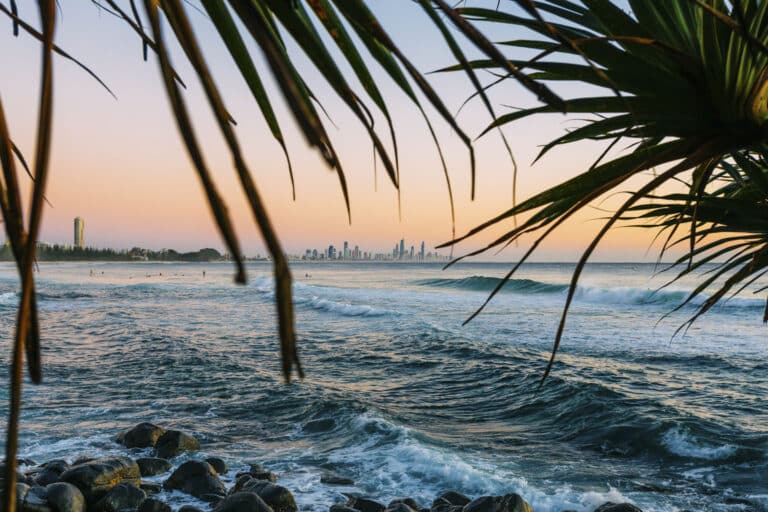 WORDS: Greg Fox PHOTOGRAPHY Supplied
True crime researcher Greg Fox presents his "Top Ten" list of the most baffling unsolved murders from the glitter strip…a paradise where malevolence resides beneath its shiny exterior. Many "cold cases" await resolution in our own backyard…here are five of the ten most intriguing.
Will there ever be resolution for these victim's families? Justice may be derived from continued police re-investigations via their cold case squads, the use of the powerful advances in DNA analysis and genetic genealogies – as well as law enforcement's interaction with the general public, including online web detectives.
For more information on these cases below, go to the Rewards page at the Queensland Police Service: https://www.police.qld.gov.au/rewards
Few serve truth in truth because only a few have the pure will to be just, and of those again very few have the strength to be just – Friedrich Nietzsche
Gennadi Bernovski: Murdered 25th July 2000
An assassination of military-like precision. Carried out at a luxury residence in Benowa Waters. A former KGB officer eliminated by skilled killers appearing from the darkness as "frogmen". This was a murder that grabbed international headlines, the details of which are described as like the plot from a cold war spy novel. Gennadi Bernovski, 41, had arrived in Australia with his wife Svetlena in the mid-1990s, quickly establishing a small-goods company Prima Foods at West Burleigh with two other Russian nationals. In his homeland, he was believed to have reached the rank of colonel in a KGB military unit. Bernovski was a devotee of martial arts and would regularly frequent Jupiter's Casino at Broadbeach.
On the evening of Tuesday 25th July 2000 Bernovski was ambushed and shot three times as he went to place rubbish into his garbage bin. He yelled inside to his wife to call the police; however, Bernovski was deceased by the time an ambulance arrived. The initial police investigation had the killers entering the Sir Bruce Small Boulevard property at about 9.30 pm, perhaps via a nearby canal, utilising scuba gear.
An eyewitness from a parked car in the street had seen two men dressed in black clothing, possibly in dark-coloured wetsuits or lycra, get into a car and speed away. However, investigators were quick to rule out the "frogmen" scenario although admit the killing was highly planned.
Speculation of the motive for the Bernovski murder varies. Did he have Russian organised crime links or was there a serious falling out with his new comrades in Australia?  Hard to say. And the local Russian community weren't talking either. A possible suspect in the killing was named by police – Oleg Kouzmine. On his arrival down under in 1998, Kouzmine linked with Bernovski. He invested heavily in a couple of business ventures with his countryman. These businesses supposedly failed and Kouzmine was not happy according to police. Detectives would later confirm with Austrac that large amounts of money had been moved through Bernovski's multiple bank accounts.
A day after the murder Kouzmine was interviewed by detectives. He stated that Bernovski spoke often about being a former Mafia boss back in Russia with links to the Kaliningrad and Yakutsk organisations.   Five days later Kouzmine left for Russia to visit family – but has never returned.  In 2003 Queensland Police issued a warrant for his arrest based on evidence of a fingerprint on a gate at the crime scene. Unfortunately, Australia has no extradition arrangement with Russia. Recently investigative journalists from the ABC have tracked Kouzmine to a modest St. Petersburg apartment complex where he is believed to reside.
Michael Cleaver Davies: Murdered 17th April 2002
A daytime execution-style murder of local resident Michael Davies created shockwaves through the insular Paradise Point community in 2002. On Wednesday 17th April, Davies was tending to business paperwork on the kitchen bench of his two-storey duplex when an intruder entered the premises by stealth. The assailant crept up from behind and shot Davies once through the head with a 9mm pistol. A neighbour would later tell police they heard a sound similar to a gunshot at around 11.20 am. Davies, 54, was a commercial pilot by trade and an aspiring inventor. Investigators found Davies' Ballina-based company Brown House Holdings owed monies totalling more than $900,000 to 108 creditors.
The killer was alleged to have fled The Esplanade address in a 1982 red Datsun Bluebird. The get-away vehicle was then torched in Sunbird Avenue less than 1km away. Two men were then witnessed driving away in a late model, burgundy-coloured Ford Falcon, with NSW number plates. The list of persons of interest in the investigation was extensive given the number of people Davies was in financial debt to. In 2009, local detectives involved NSW Police Strike Force Tuno 2 to focus their inquiries on criminal elements from south of the border.  These notables included Sean Laurence Waygood known as the "Merewether Hitman" and his associates, the notorious Perish brothers of Leppington in Sydney – and "Underbelly: Badness" fame.
In a big development in the investigation, a local boatie came forward with an extraordinary claim.  He stated he was nearby the Broadwater foreshore the night before the slaying and may have been an eyewitness to suspicious movements adjacent to the Davies villa.  In 2016, this "Paradise Point boatie" (who asked not to be named) told The Gold Coast Bulletin he had been standing near the Sovereign Islands Bridge waiting to meet a "lady friend". By sheer chance whilst using a torch, he saw two men, a large man of about 115kg and a smaller man, both approximately 50 years old. They appeared to be loitering in the shadows outside the front entry of the Davies property. Within minutes a key late model Ford Falcon sedan containing two other men arrived at the location.   They looked to be aged in their thirties, were clean shaven and appeared to engage with the pair in the shadows.  The men briefly spoke but then the car quickly pulled away heading south down The Esplanade. Had the boatie just witnessed a sinister pre-emptive meeting of hit men involved in the Davies murder?
Margaret Rosetta Rosewarne: Murdered on or about 5th May 1976
The abduction and brutal murder of Margaret Rosewarne played out during the carefree period of the mid-70s and the backdrop of developing suburbia on the Gold Coast. The blonde, vivacious 19-year-old disappeared after accepting a lift from a stranger out front of the El Dorado Motel in Surfers Paradise on Wednesday 5th May 1976.  "Margie" was going to meet friends that evening at the Gold Coast Hotel at Burleigh Heads. Eyewitness reports had her entering a turquoise or green-coloured vehicle with curtains or blinds in the rear.
Rosewarne's purse was found in the gutter at Broadbeach Boulevard three days later, likely discarded by her abductor. After being missing for a heart-wrenching 16 days, Rosewarne's body was located at West Burleigh, in bushland off Newcastle Street. She was found naked, lying on her back, partially covered by tree branches. Rosewarne had been badly beaten about the skull with her injuries likely caused by a heavy instrument of some sort. It could not be confirmed if she had been sexually assaulted. Police thought it possible the body could have been dumped in this location for a period up to two weeks. Rosewarne's denim dress was found near her body, however, her underwear and shoes were missing. Loose coins were discovered on the roadside near to where the body was located, perhaps indicating a struggle of sorts.
Detectives feared that there could be a psychopathic "Hitchhiker Killer" cruising the roads of the Gold Coast seeking out vulnerable young females. A political push by the State Government to outlaw hitchhiking was quickly enacted. Police were provided with powers (on-the-spot fines) to deter women prepared to take the risk of entering a stranger's car. Detectives would quickly identify similarities between the Rosewarne homicide and the Gabriel Jahnke and Michelle Riley murders from 1973.
Robert James Girvan: Murdered on 30th July 1993
How the naked body of Rob Girvan came to be found at The Spit around dawn on Saturday 31st July 1993 remains an enduring Gold Coast mystery. Spotted by fisherman on the shoreline just north of the Sheraton Mirage, Girvan had suffered abrasions and bruising at first glance. On examination of the body, the coroner identified a fresh needle mark on his right forearm. Toxicology from the victim showed he had the drug ecstasy in his system at the time he died. Girvan's cause of death was confirmed as drowning.
Girvan, a former chef, was originally from Home Hill in north Queensland. He had been married for 15 years and had two children of primary school age. In the initial investigation, Detective Inspector Kerrie Sullivan suggested Girvan was living a double life. She added that Girvan's wife and family had little knowledge of his drug use which at times included ecstasy and other illicit substances.
From what is known, Girvan likely went to Main Beach to use or buy illicit drugs sometime after 7.00 pm on the Friday night. How he came to drown is open to several theories. The possibility he was assaulted and robbed before being placed into the water must be considered. So too death by misadventure. Had Girvan simply gone for a swim whilst being under the influence of drugs and drowned?  What appeared like drag marks and indication of a scuffle were found in the sand near where Girvan's body was located, making it possible he was not alone at the beach that evening.
Girvan had driven his yellow 1979 Gemini sedan to Main Beach that evening. The car was recovered by police on Sunday 1st August at Mt Warren Park near Beenleigh. There was a significant amount of sand found in the abandoned vehicle.
Colin Woodhouse: Murdered 24th December 1992
Driving home from work in the early hours of Christmas Eve of 1992, Colin Woodhouse, 30, was feeling the holiday spirit. The catering manager from Myer at the Pacific Fair Shopping Centre stopped to assist what appeared to be a broken-down motorist on Quambone Street at Worongary. Woodhouse was about 1km from his home in Fergus Court, which he shared with his wife and two young children.
But the motorist in need of help had staged the breakdown. With the boot and bonnet up – the man was aiming to lure a passer-by into helping him. On stepping from his red station wagon to assist, the "Good Samaritan" was shot three times at close range with a .303 rifle. Woodhouse died at the scene. The car "broken down" or positioned on the side of the road was to eventually be described as a 1980s Nissan four-door sedan, most likely light cream in colour.
Detectives considered had Woodhouse been specifically targeted by a killer lying in wait.  Or was it some type of random thrill-kill scenario? A police line of inquiry involved Woodhouse's property development interests with persons of Yugoslavian descent from down south. Other possible theories regarding a motive were few.  Investigators confirmed that Woodhouse had no known involvement in drugs and was a hard-working family man with no money issues.
An unknown man had been sighted standing alongside the vehicle on Quambone Street just prior to the killing. The eyewitness described the suspicious individual as between 40 to 50 years old, approximately 180cm, of medium build with a tanned or olive complexion, scruffy appearance and short wavy hair.
Anyone with information about any of the above cases should contact Crime Stoppers on Phone 1800 333 000.
Author Greg Fox is a Gold Coast local – born and raised in Southport, Queensland. He attended Musgrave Hill State School and Southport State High School. Greg is a graduate of Griffith University with a bachelor's degree in Health Science. His interests include listening to true crime podcasts and researching lesser-known cold cases. He can be contacted at: www.linkedin.com/in/gfox12
Part 2 in our Summer edition.