Gold Coast art award doubles prize pool with entries now open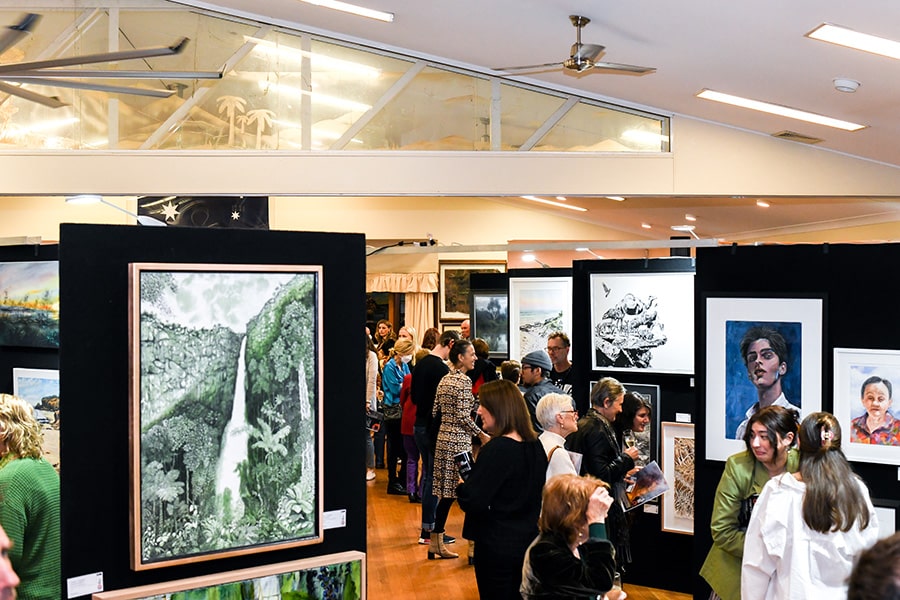 WORDS: Melinda Burton PHOTOGRAPHY Supplied
Boasting its largest prize pool to date, submissions for The Doyles Art Award and Exhibition 2023 are now open to artists of all ages and abilities.
Named after famous Australian artist d'Arcy William Doyle, the prestigious award is the Gold Coast's longest running painting prize and carries a prize pool of $30,000 across its three competition categories – Landscape, Figurative and Still Life.
Event Director Gillian Grove said the annual exhibition has become a national icon and a prominent fixture on Australia's cultural calendar, contributing to the success of artists across the country.
"Our landscape category boasts a $20,000 first prize, which is double from last year and with a $30,000 prize pool, we anticipate this to be our biggest year yet," says Ms Grove.
"The increased award fund reflects the event's commitment to supporting and celebrating artists and we hope this prize money will go a long way towards supporting and recognising talent.
"There are also award categories for school-aged artists as well as a new All Ability Award – which goes to show that everyone is welcome to come along, participate and celebrate all that is wonderful about art."
With the exhibition running from 15 June to 25 June, Ms Grove says they expect to display over 500 artworks on opening night.
"The Doyles Art Award is a platform for artists to showcase their work and gain recognition for their talent and to connect with a wider audience," says Ms Grove.
"This event is a testament to the creativity within our community and it also serves as a reminder that art has the power to inspire, challenge and bring us together.
"We are looking to reach a broader sponsorship audience – something we heavily rely on to keep the awards going – which in turn will help to attract a higher calibre of artists."
Originally established by dedicated volunteers in 2004, the Doyles Art Award exhibition runs from 15 June to 25 June and is held at Mudgeeraba Memorial Hall.
Artist submissions for The Doyles Art Award close 11th May for the three adult categories: Landscape, Figurative and Still Life; and three junior categories (under 18 years): Junior, Middle and Senior.
There is also the People's Choice Award offering a $1,000 prize and the newly created Artists Living with Disability Section.
The Doyles Art Award has attracted a number of high-calibre sponsors which have been instrumental in the increase in prize money including Bond University, Attwood Marshall Lawyers and SkyRidge Living.
Artist entries will be accepted from 1 March via an online form on The Doyles 2023 website.
For further details, visit www.thedoylesaward.com.au