ORM celebrates 10 years – Giaan Rooney:"The world's going to be impressed!"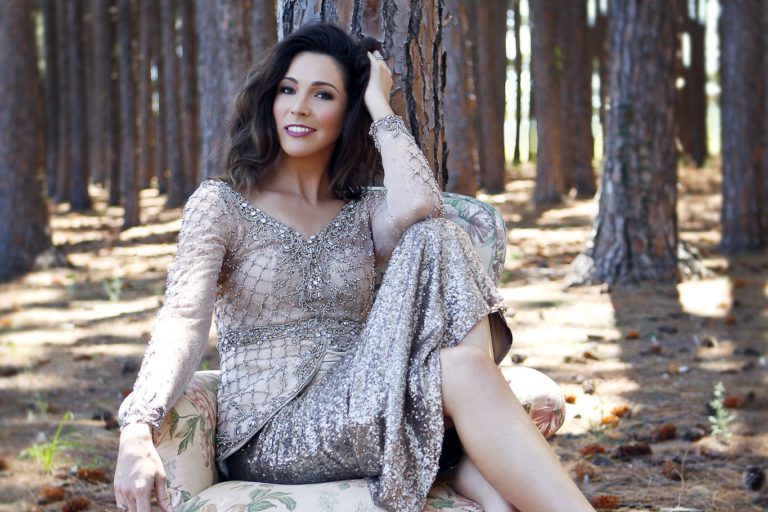 WORDS: PHOTOGRAPHY
The Gold Coast is buzzing with the excitement of the Commonwealth Games. Athletes, families, supporters, media… the Coast is breathing sport. ORM spoke to Gold Coast local starlet Giaan Rooney, who will be commentating on Channel 7, about her career, training, parenting and what she's looking forward to over the next few weeks.
Everyone is looking forward to the Commonwealth Games on the Gold Coast – none more so than Australian former competitive swimmer and TV presenter Giaan Rooney.
Born in Brisbane, she moved with her family to the GC when she was 8 years old. Here, she was coached by Denis Cotterell, alongside training partner Grant Hackett. She moved to Melbourne to train with Ian Pope in 2002 and went on to win an Olympic gold medal and break a world record at the 2004 Summer Olympics. She competed in 3 Commonwealth Games.
"I'm so excited to be a part of the Commonwealth Games right here on the Gold Coast," she tells ORM. "I'll be part of Channel Seven's commentary and can't wait. It will be incredible. Aussie athletes always get a lift when competing at home. As an athlete, you know you usually perform well when at home too, so the excitement will have been building. Aussie fans are incredibly vocal supporters at the grounds; they love to get involved. It all goes up a notch. That excitement, you can feel it, it turns up that little bit more."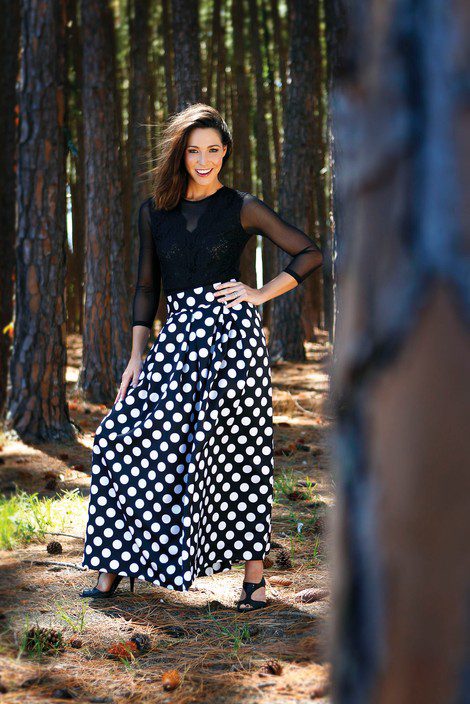 She says a common question she has been asked is, does she wish she were taking part. So, does she? "No way! I have no desire whatsoever to be taking part. I've been retired now for 12 years. That part of my life is well and truly over!" she laughs.
The Gold Coast 2018 Commonwealth Games will see 12 days of action on the Coast. Athletics, basketball, beach volleyball, cycling, diving, gymnastics, rugby, weightlifting, wrestling and swimming – the list is endless!
"I'm going to be crazy busy presenting and I can't wait!" Rooney says as we sit chatting at her home near Broadbeach. "I can't wait to get into the vibe. For the whole 12 days, there will be always something going on. Some of the best athletes in the world will be here. From a spectator point of view, it's an ideal chance to witness the very best up close. I'm going to try to capitalise on it as much as I can and get to as many events as possible. It's a great opportunity for us to showcase the Gold Coast and everything we love about it too – restaurants, bars, the whole coast that we're so proud of. The world's going to be impressed!"
Having relocated here at a young age, Rooney attended Miami Primary School. Now married to chopper pilot and business owner, Sam Levett they have two children, Zander, 4 and Alexa, who turns one on June 14, who may also attend the same Miami school when they're old enough.
Rooney speaks with great honesty about the demands of her swimming career. "It's tough – not just for me, but it was challenging for the whole family. My alarm would go off at 4:47am each morning. If I set it for 4:45 it felt too early, but 50 was too late. I'd get up, eat a piece of toast and get into the water at 5:30am. Two hours of training, get out of the water at 7:30am, then my parents would drive me back home, I'd get changed and go to school. Then after school, it was back to the pool for another two hours in the pool. They were long, hard days. We always lived close to where I was training so I could sleep in as much as possible, until that very last minute!
"I never really realised until I moved to Melbourne how lucky I had been with my group of friends here on the GC. From such a young age I had incredible support. I had no peer pressure. I'd leave parties at 8pm and was always the designated driver when I got my licence. I never felt any pressure to be anything else – I never felt pressure to be different. I felt I had something bigger to be – and my friends were supportive of that. Other things to do that were going to make me happy."
Rooney makes an interesting point about the daily driving force behind her gruelling training schedule. "It was always my alarm that went off," she says. "It was me who went in to wake my parents up, not the other way around. It always had to be my dream. If I had decided to sleep in, that would have been my choice. But every day it had to be me that heard that alarm, got up and chose that dream. I think that's really important. It was my dream, my motivation."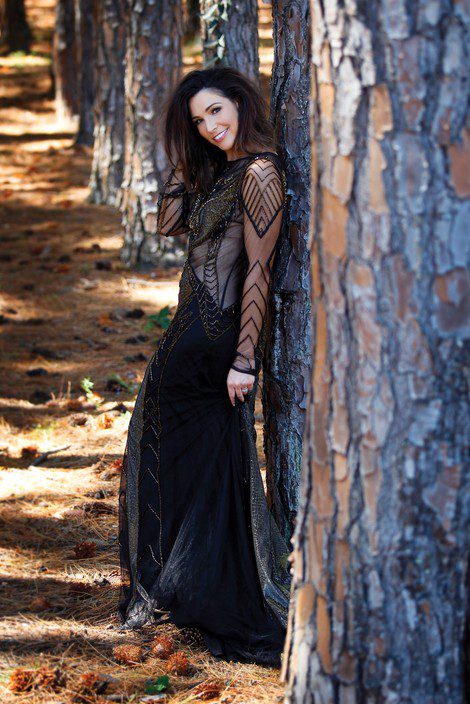 She stresses it was hard for the whole family, her younger brother included. "Poor thing got dragged on family holidays to wherever I was competing. So if there was swimming championships in Townsville we were there. If it was in Rockhampton, that's where we would be. We'd drive off on family holidays and I would compete while we were there. My brothers a partner in a law firm in New York now – he's the smart one of the family! We've grown closer as we've got older. We message most weeks now and he comes home for Christmas every second year."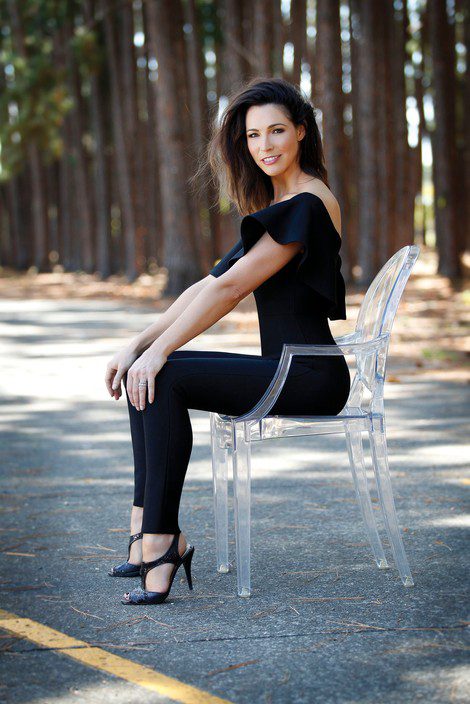 Juggling training and school was intense. We're talking two and a half hours in the pool each morning, then again at night. "I was used to pushing myself," she says. "With swimming, you do cardio in the water – there's no treadmill work. All your core and strength is done in the gym; weights, medicine balls, Swiss balls and core stability."
She says her squad mates, including Hackett, were central to keeping her on track. "Every day I relied on my squad mates. My training buddies were the difference between doing it and not doing it. Grant was like a brother to me, I've known him since I was 12. I still speak to him and still see him. I will always remember, and be grateful for his dedication. He was one of the hardest workers in the water, the best motivator, he really helped me and I fed off his passion. Remember, I was one of the only girl's in a squad of boys. That was really beneficial for me and brought out the very best in me. I always had to keep up with the slowest boy. Boys at that level at that age; they're incredibly focused and competitive. I trained day in and day out with that mindset and when I came to racing – I knew how to race those that were faster than me. That gave me confidence. I arrived at competitions with the feeling of; 'Get out of my way. I can do this, I know I can do this.'"
The bond between a squad who train six days a week together is bound to be intense. "Grant and my squad were like another family. We'd often have squad dinners after training. We'd go to Sizzler and eat so much from the salad bar. No joke, we would clean out that bar and they'd have to restock it. They loved us!" she says. "We never had big nights out – we were training six nights a week. I was the designated driver on Saturday nights and made sure everyone got home safely. I was mum! Saturday nights out aren't possible when you're training like that. You'd still be recovering by Monday. It takes a long time for your body to recover from a big night out – and Monday mornings were our toughest day of the week."
It's fascinating to see Rooney's eyes light up as she talks about impending TV commentating for the Commonwealth Games as much as when she talks about competing.
"I didn't struggle with my transition out of professional sport, I'm very grateful for that. I went straight into TV. I found that live TV gave me the same buzz as standing on the blocks. I needed that adrenaline rush and I found it. I guess I found a replacement. I feel incredibly grateful for that."
Hackett's struggle after retirement has been well documented. "I do believe that the ones who are the best in their sport, that top echelon, they struggle the most to come out of it," says Rooney.
"There are probably three key things that made my transition smooth. Firstly, I got to retire on my own terms. I had no regrets. And I went straight into a challenging job. When I did breakfast TV I had the dreaded early morning alarm again, but I had something to draw upon. It was familiar to me. Nothing could be as hard as training ever again. Everything after that was a joy. I was just so grateful to be doing everything."
She tells an interesting story about several athletes getting the Olympic rings tattooed on themselves. "I chose not to. People asked me, 'aren't you proud?' Of course I was proud, extremely proud, but I didn't feel the need for the Olympics to define me as a person, I didn't feel the need to see that symbol on myself everyday to be reminded of that pride. I felt, pure and simply, I didn't feel the need to see that symbol on myself every day. It didn't define me as a person. That was the mentality I had always had. I always knew I would need a post career beyond being an athlete, that wasn't something that was going to last forever."
Rooney is totally at ease with the end of one chapter, and the excitement of a new one. "I was so unhappy. At the end of my career I hated training but loved racing. That's a lot of hours to be preparing for twice a year. I'll always remember the feeling that I had at the Commonwealth Games in Manchester. I was competing in the 200m free-style, and had been world champion the year before, so pressure was on. I did three laps, 150m, then turned and had no idea how I was going to finish the race. I had absolutely nothing left and that was usually the strongest part of my race. Mentally it all started to fall apart. I did another competition, then had some time off for tests." It was found Rooney had had glandular fever – and an infected wisdom teeth to boot. "About six months before my final competition, I had a light bulb moment when I realised I was proud of myself and my career. I realised that if nothing else happened, if I don't win another medal, I felt entirely at ease with that. And, ultimately I knew that if I didn't have that burning desire anymore then I shouldn't be in a sport that can be won or lost by a hundredth of a second."
"I'm a real homebody, I love being at home because I'm not here enough, I'm so often away with work!"
"As a family we love any beach on the Coast and rock pools are great for Zander"
"I still love swimming in the ocean – but all I do is float out the back & relax! For a date night, Sam and I love Edgwater on Isle of Capri."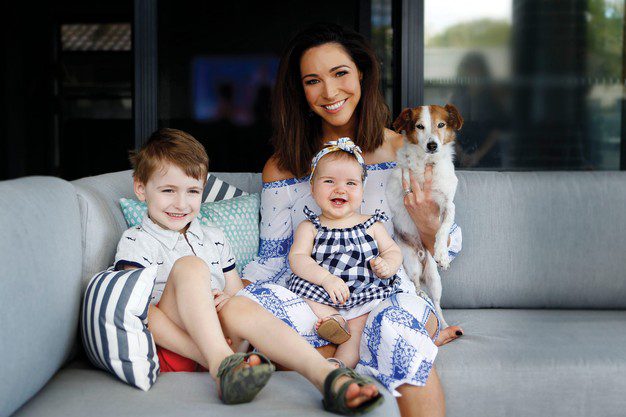 "My dad was an air traffic controller, and my Mum was always involved in the Fashion Industry. Both my brother and I remember a wonderful trip to America when we were young. We say that's where we both got our sense of adventure and love of travel from."
"It was love at first sight with Lester!"
"There is a real story about Lester" she says as she strokes him on her lap. "Two weeks after I retired, I was at the AGM of the Lort Smith Animal Hospital, of which I was, and still am, an ambassador for. The head vet spoke and was saying, 'This is what we do here at Lort Smith, this is 9 week old Lester.' He'd had his front right leg amputated all the way up to his shoulder blade. This tiny little dog licked his hand and sat very still in his arms. It was love at first sight for me. This little guy was so full of life even when he'd lose his balance and face plant into the floor. That was a Friday night. I asked what was going to happen to him. They said a lady was very interested and had put her name down. I couldn't stop thinking about him all weekend. Rang the man, he said, she couldn't take him as her situation has changed. I said, 'I'm coming in'. And that was it.
I was 23 then, living in Melbourne. I had three great mates who all lived together. They were all single. All had different jobs with different schedules. It meant there was always someone home. I said, if I ever need to go away will you babysit. They soon realised that a nine-week-old three-legged dog was a huge chick magnet. So soon, they'd pop in and say, can I take Lester the dog for a walk. I'm going to get milk, can I take Lester? the dog. He was spoilt rotten and always in safe hands."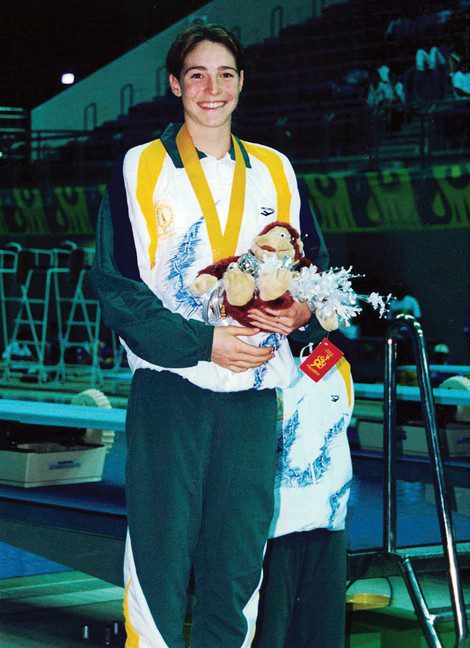 When Giaan met her country boy
"I met Sam at a mutual friend's BBQ. Everything work-wise was going well for me, I was 27 and happily single at the time. When I met him he had no idea about my background. He's a proper country boy! Sam's from Euroa, two and a half hours outside Melbourne.
Two weeks after they first met at the BBQ, Rooney turned 27.
"I was ringing up friends saying we're gong to be at this specific pub; it all kept evolving and getting bigger. Sam and a friend of his gatecrashed. We ended up dancing to one hit wonders at 5am. Straight away we got on like a house on fire. He told me he wasn't looking for a girlfriend. He went on to explain that he'd just got his helicopter license and was committed to a job based at Katherine in the NT. I thought that was a better explanation!
When we'd been dating for about six weeks, we went to stay at his family's farm for a trip. I pretended to know what Sam meant when he said we'd be 'marking' calves. I did not know what that entailed!
"From the early stages we both knew something special was there. I had to go to Vancouver for work in Feb 2010. I desperately missed him. We decided to make it work. I saw him four times in ten months as he was working in the NT. It was incredibly tough. He was working mostly in places that had no reception so there were days when I didn't heard a word from him, sometimes for a week at a time.
"Sam said 'we'll laugh about this one day'. He was the one getting us through it. I loved his strength."
The pair got engaged in January 2011 in Bali. "He didn't get down on one knee because we were laying on a day bed! We were waiting for the sun to go down, it was so beautiful. It couldn't have been more perfect."