From adversity to inspiration – Double Impact with Bec McMillan and Russell Manser
WORDS: Natalie King PHOTOGRAPHY Supplied
They say leopards can't change their spots, but Bec McMillan and Russell Manser have proved to change theirs in a very inspiring way.
Combining the power of two very traumatic and troubled pasts, former bad girl and bad boy Bec McMillan and Russell Manser join forces to help share the message that you can get through anything in life and turn it around. After all, there's nothing more inspiring than a good old underdog story. So, when two like minded people come together with insights on turning adversity to empowerment, it shines a guiding light for others in despair.
Renowned for her story like no other; one of the most heart-breaking yet inspirational journeys you may ever come across – former radio, TV host and cover girl Bec McMillan has overcome the incredible adversities in her life that most would not ever come out of, only to rise above and inspire others to ignite the hero within all of us. She stated: "We are in a time where support and community connection is so important, due to the impact our society is experiencing in the pandemic aftermath. Mental health is our pandemic as well and society needs more real-life stories of hope and inspiration to show people how to navigate hard times.
As a trauma survivor, I know the importance of getting good help, inspiration and support."
After serving 23 years in prison as one of Australia's most notorious bank robbers, Russell Manser is now known for his outstanding work in the field of mental health, sexual abuse and rehabilitation. Sharing his story and impacting many lives for the better, he is now excited to team up with a likeminded trauma survivor to spread his message even further and impact more people.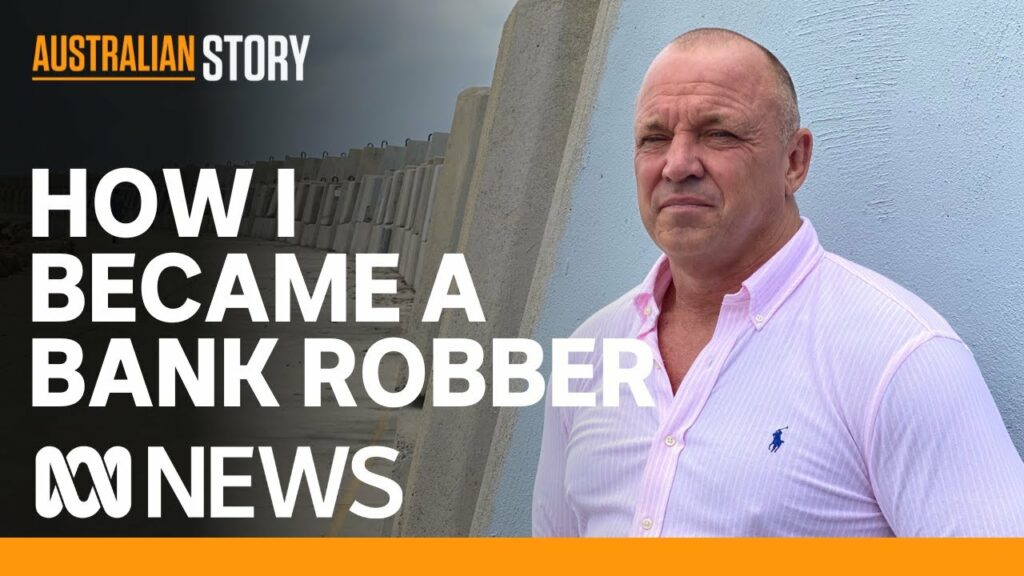 "A lot of victims find it very difficult to accept that people can change, and we need to tell as many real life success stories we can about the prospect of people changing. With increasing mental health issues, suicide rates and adversity, people need more inspiration, which is what Bec and I are on a mission to provide, after both living and overcoming lives of trauma, crime, violence", Manser said.
Together, the pair is hoping to help others believe in themselves and know that you can heal and become whoever you choose in life. "Spreading the message for those that are doing it tough, our stories will show that we can choose to shine and light the way for others, overcoming our adversities and rising above anything to do good in the world.", McMillan added.
Whilst the future for this strong, courageous union is not yet mapped out, the pair is starting off with a combined podcast on Friday 13th January, and are offering their services to speak at events, charities and schools to help others.
About Bec McMillan:
Bec McMillan is well known, not only as a thought leader but also for her many talents in media, former radio, TV, actress, Co Author, 8 x Inspiring Covergirl, Mentor in over 10 countries, Charity advocate, sought after Emcee for large events, Spiritual Events, Red Carpet Host and world-renowned Designer. She's a proud mother of two beautiful boys, but most importantly a survivor on an extraordinary journey to help inspire people through their struggles.
About Russell Manser:
By the time he was 50 years old, Russell Manser, a convicted bank robber/gaol escapee had spent 23 years in prison. A victim of institutional sexual abuse beginning at the age of 15, he began to suffer from nightmares and self-doubts. From that time his life spiralled out of control.
He was in and out of some of the toughest gaols in the country as well as mental health facilities due to drug addiction.
Russell is now the Head of a company, The Voice of a Survivor, that employs a dozen people and provides work for numerous law firms. His goal in life is to gain justice and compensation for those who had experienced similar atrocities to those inflicted on him by people paid to care for him.
'The Stickup' is Russell's podcast, and you can listen to it on Spotify, Apple, Nova FM etc.
https://linktr.ee/russellmanser?fbclid=IwAR20QZnHhc2i4lyB13hkHQ1kHzqXinS-uvDeVHJJX8iBwsHDTBthDFvwz_g