Friends Unite To Live It Up At Premium Over-50s Lifestyle Resort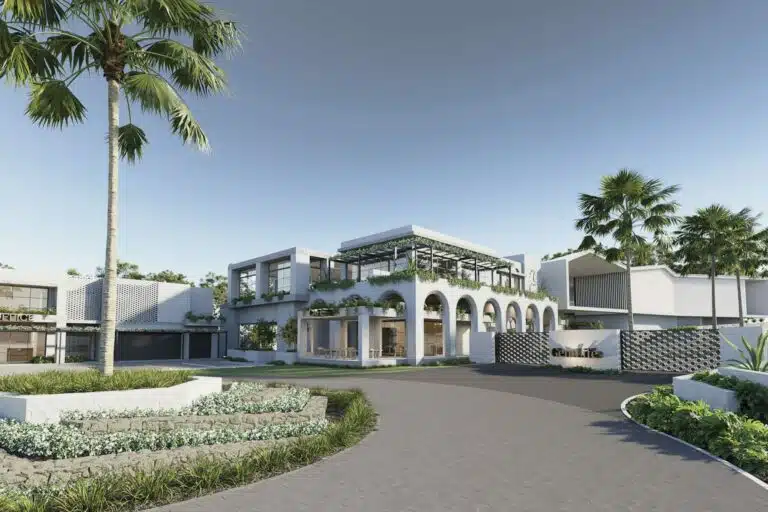 WORDS: Ocean Road Magazine PHOTOGRAPHY Supplied by GemLife
The new GemLife Gold Coast over-50s lifestyle resort development is bringing together friends and family at a rapid rate, even before the first home in the flagship resort has been completed.
Among contract holders already signed up in stages one and two are several friend and family groups sticking together. One such group of friends – Sharon Earnshaw, Judy Kontis and Sue-Ellen Bemrose – have even purchased homes in the same street, which is nothing new for the long-time friends.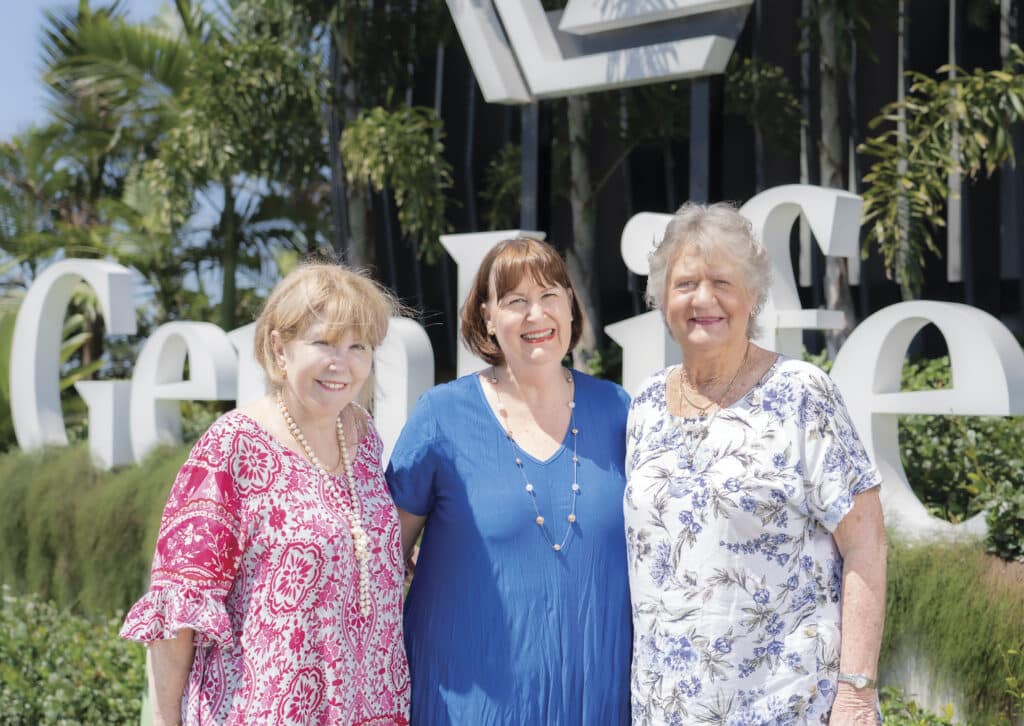 All three are currently neighbours and great friends living in the same street at Upper Coomera. The friends, who are all single, are extremely excited about their next move to GemLife Gold Coast.
"Downsizing from our big homes and buying into an over-50s lifestyle resort was a huge step for us all but something we had been talking about for some time now. When we visited the experience centre on-site and saw what GemLife Gold Coast offered, we all immediately signed up. And surprisingly, we were able to buy in the same street again," said Mrs Earnshaw, who first encouraged her two best mates to come along for a look.
Mrs Kontis was so impressed she told her brother who drove up from Ulladulla in NSW to take a look and he ended up buying a home in the new $200 million over-50s lifestyle resort as well.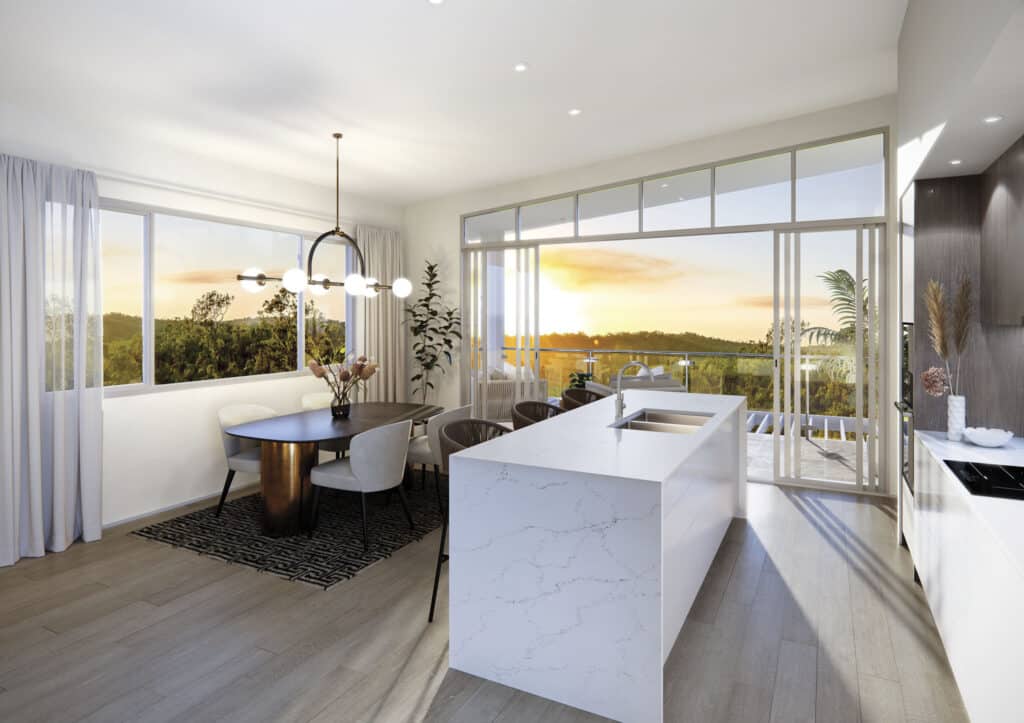 The three friends, who currently live 10 minutes away from the resort, believe GemLife Gold Coast represents a relaxed, active, new beginning for them. The lifestyle on offer, free from the ongoing upkeep and maintenance worries at their current homes, fits perfectly with how they see their dream retirement with socialising and keeping active at the top of their lists.
"We have already been to quite a few functions hosted by GemLife where we have been able to meet and get to know some of our future neighbours even before anyone moves in, so there is no way we are going to feel like strangers when we finally get the keys to our beautiful new homes which are spacious, have high ceilings and are immaculately built," said Mrs Bemrose.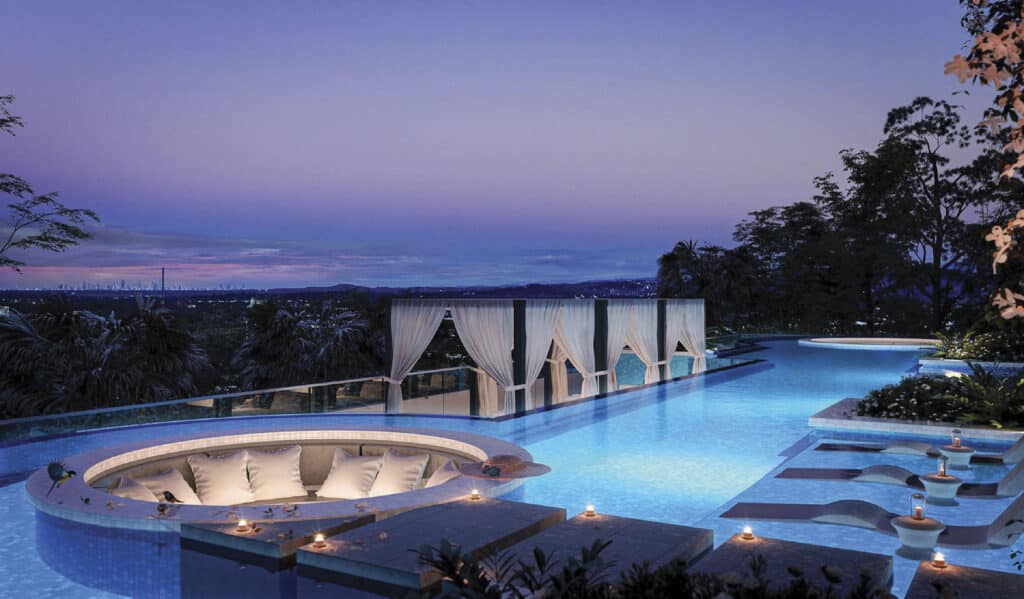 They admit another huge drawcard is GemLife's three-level, multi-million-dollar country club which they say is "going to be amazing".
"We can't wait to sit up on the top level, near the infinity-edge pool, enjoy a cocktail and gaze out over the beautiful views of the Gold Coast," said Ms Bemrose, who is also keen to be actively involved in walking, swimming and pickleball.
"I've never tried pickleball and living at GemLife will give me a chance to give it a go," she said.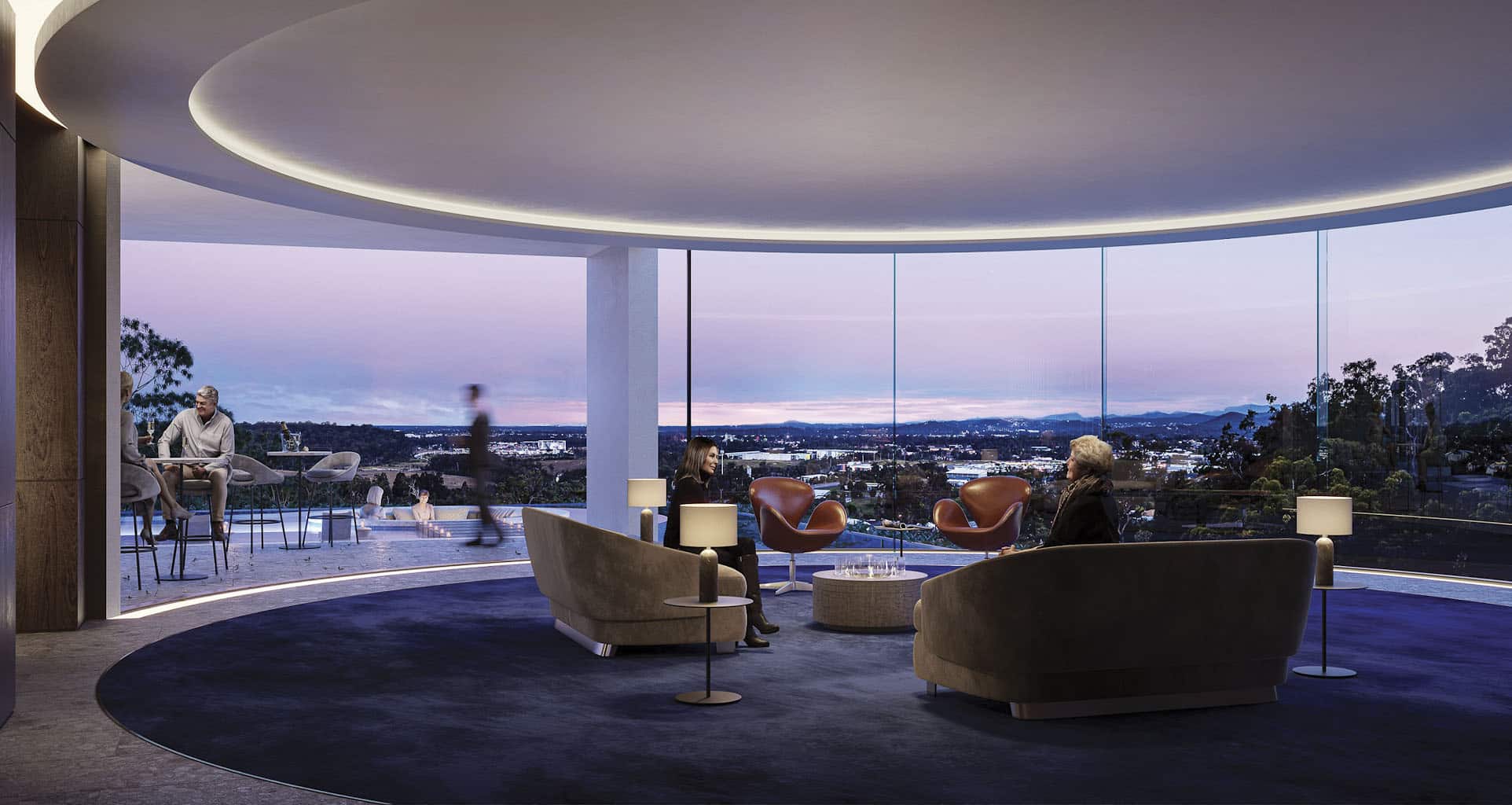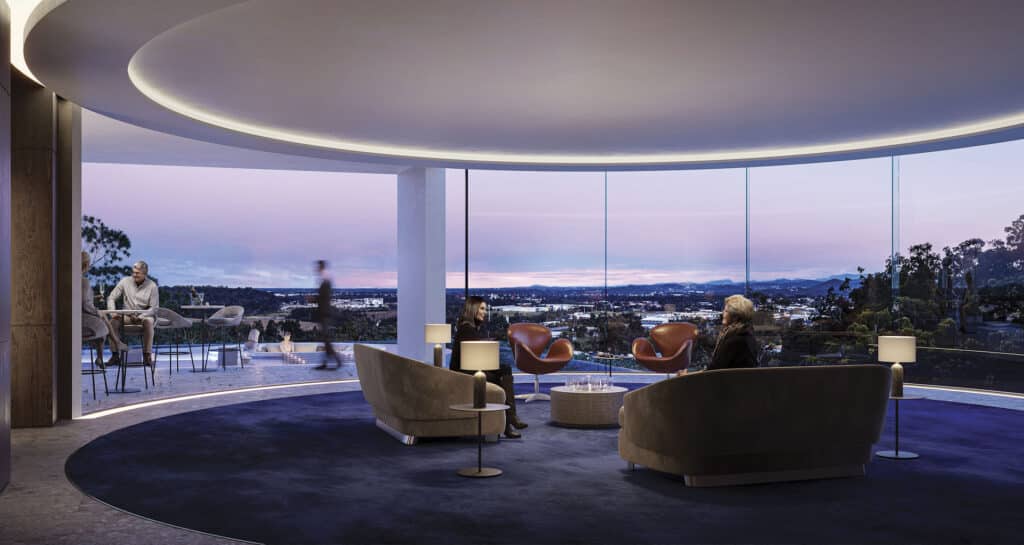 The country club will provide many recreational facilities ranging from a fully equipped gym, ten-pin bowling alley, golf simulator and yoga studio to a games and entertainment room, grand ballroom, dance floor, cinema, library, art and craft studio and Sky lounge with fireplace, plus so much more.
"As three single women we also considered the security that comes with living at GemLife Gold Coast as very important to us and the freedom it gives us to lock up and travel whenever we want without having to worry about our homes," said Mrs Kontis.
The GemLife Gold Coast over-50s lifestyle resort will ultimately comprise 365 homes, including exclusive split-level luxury homes with city skyline views in Stage One, delivered over more than three years along with fitness, wellness, relaxation and recreation amenities designed for today's increasingly active and healthy over-50s.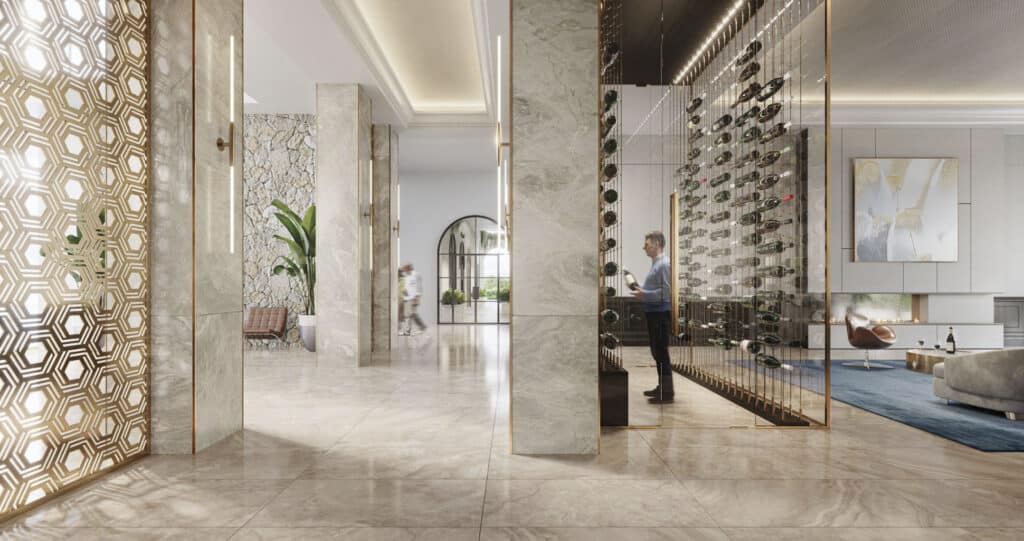 Home buyers can enjoy an immersive and interactive experience of the lifestyle on offer in the community at the state-of-the-art GemLife Gold Coast Experience Centre.
The GemLife Gold Coast Experience Centre, at Gemstone Drive (accessible via McCabe Avenue), in Pimpama, is open from 9 am to 5 pm on weekdays and 10 am to 4 pm Saturdays. Call 1800 325 229 or visit www.gemlife.com.au/gemlife-gold-coast-resort for details