Flotsam Festival To Set Gold Coast Awash With Surf Film and Photography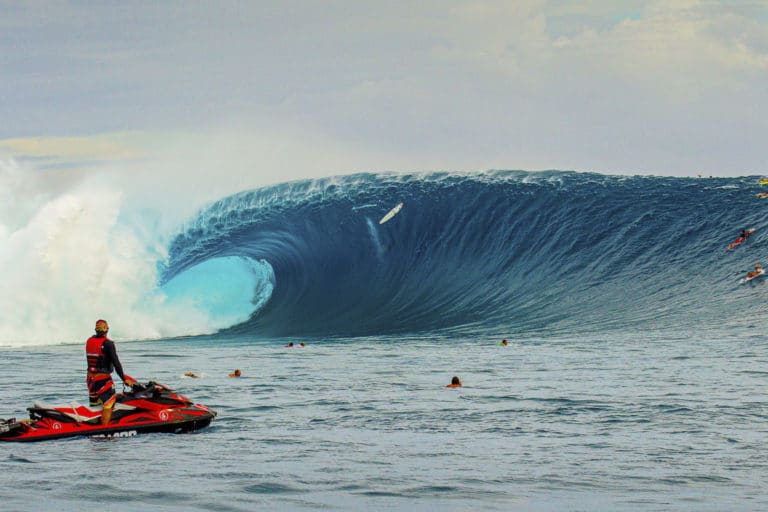 WORDS: Carolyn Emge PHOTOGRAPHY Supplied
The inaugural FLOTSAM surf film and photography festival will wash over the Southern Gold Coast from 1-8 May, offering holidaymakers and locals an exciting season of sea-inspired cinema amidst a whirlwind of short film premieres, workshops, in-depth discussions with film makers and photographers, and photographic exhibitions, staged indoor and out.
With Covid-19 restrictions hampering trade and events in the Gold Coast's southern border region over the past two years, Flotsam is a commitment to better days to come. The festival aims to help the southern Gold Coast bounce back while showcasing the area's unique surf culture, world-class waves, and abundant creative talent, many of whom were disproportionately affected by rolling lockdowns. As the world surfing tour descends on Coolangatta for the first time in two years, arts will rise to the fore with a mix of short pop-up film installations, photography exhibitions, movie screenings, workshops, and photo meets.
FLOTSAM: FOCAL POINT EXHIBITION
One of the most storied strips of coast in the surfing world, the Coolangatta foreshore has experienced cyclone swells, world champs, pro contests, outrageous tube rides, underground rippers – the 'Gatta has seen it all.
Now, for the first time, Flotsam: Focal Point celebrates this extraordinary surfing wonderland with an outdoor photo exhibition that captures ten peak moments from our surfing heritage by some of our region's top surf photographers – and places them back in the vantage points they were taken from. Curated by three-time Surfing Australia Hall of Fame Culture Award winner, Tim Baker, this series of ten installations will be spaced from the top of Kirra Hill along the Coolangatta beachfront, traversing Greenmount headland and on to Rainbow Bay, Snapper Rocks and Point Danger.
Informative captions tell the stories behind the images, and you can scan QR codes for extra content. Coolangatta has produced more world surfing champions, more world-class photographers and more great surfing moments than anywhere else on earth. Focal Point is Flotsam's homage to this legendary surfing playground and the talented photographers who have documented it. Focal Point will run for the duration of the Flotsam Festival.
PHOTO EXHIBITIONS & WORKSHOPS
Over thirty high caliber artists will have their work showcased during the festival, with highlights including Peter Joli Wilson, one of surf photography's most recognised figures with a career spanning over 40 years, taking part in a group exhibition and headlining the festival's photo workshops, photo walking tours, and a full day photo masterclass.
Internationally-acclaimed ocean photographer, Trent Mitchell, will be doing a site takeover of Coolangatta's iconic Pink Hotel with a jaw-dropping series of black and white images.
Ted Grambeau will launch a never-seen prior series of images titled BIG. As an internationally-renowned surf adventure photographer Ted has spent a lifetime capturing action in some of the most remote regions on the planet. Aligning his philosophy of life, surf adventure and exploration for BIG, the name says it all – stunning imagery captured of giant waves from the four corners of the world presented in sizable fashion at Burleigh Brewing Taphouse.
Bystrom x Bystrom taking place at 4 Pines Coolangatta will feature a father and son's perspectives of southern Gold Coast breaks in their respective mediums – film and photography – both taken in the same geographic region, decades apart. Local archival footage captured by late surf filmmaker Chris Bystrom's lens from some of his most popular movies (Beyond Blazing Boards, Cyclone Fever) as curated by his son Josh Bystrom for HOTA, plus a series of Josh's recent photographs of the surfing realm presented both printed and digitally.
Photography programming also includes free photo meet ups, youth workshops and a master class.
Waterproof, a History of Australian Water Photography, will enjoy a launch and panel at Surf World Museum with author John Ogden. This evening of imagery will feature a panel of the book's featured photographers, including the legendary Dick Hoole, Shell Bankier and Joli, as John recounts Waterproof's highlights and insights into the craft.
Photography programming also includes free photo meet ups with local groups including the Artist Boardriders Club, Igers Gold Coast and Greenmount Fluro Saturday, a free youth workshop with Level Up studio + gallery, and even a full day photography master class by surf maestro Joli. Photographers curious about dabbling in film can also take part in a workshop with filmmaker Chloe Hutchison running through the essentials for filming outdoors.
FILM PROGRAMMING
Kicking off opening night of Flotsam Festival, we're celebrating 50 years of the film that inspired a generation, meticulously remastered in 4K.
Albert Falzon's 1972 Classic, Morning of the Earth (G) is internationally renowned as one of the greatest surf films of all time. Its psychedelic imagery and audio-visual tour de force captured the spirit of a generation and became an instant benchmark of avant-garde cinema. Now meticulously restored and beautifully remastered in 4K, the museum-grade restoration off the original 16mm AB rolls presents a pristine copy which, Albert says, "looks and sounds better than it ever has." Experience the film under the stars atop Kirra Hill, overlooking the break that was immortalized with Michael Peterson's opening rides in the film. In addition to the remastered version of MOTE, the anniversary screenings will also feature the short film 50 Years Around the Sun, which showcases never-been-seen-outtakes from the MOTE "Lost Reels".
For Flotsam: Lightwaves, the Cooly Hotel will be lit up with epic footage and projections from some of the area's finest lensfolk and a crackin' lineup of atmospheric, soundtrack-worthy live sounds, with footage and slide loops from Shagga Saffigna, Justin Gane, Nick Colbey, Jack McCoy, Shell Bankier, Dave Emge and more blitzing screens to a live soundtrack by  local outfits The Sea Shall Not Have Them and Chutney.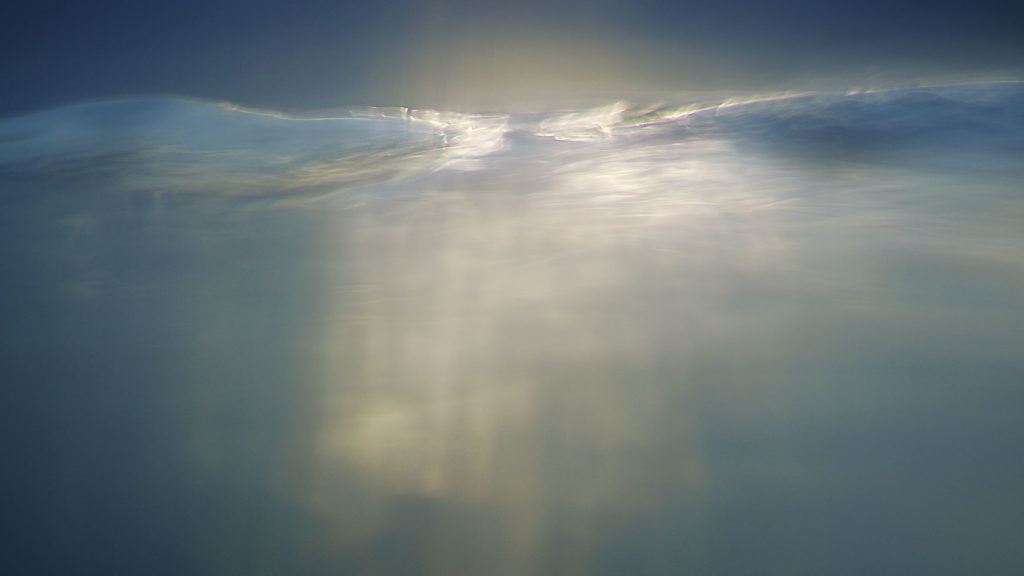 Other programming highlights include Currumbin RSL getting transformed into a portal of tubular dimensions when Flotsam Festival's International Surf Flick Marathon hits the screens Sat May 7th. The result is fours hours of films that patrons can enjoy with a single ticket.
Stoking momentum for women's surf media coverage from all sides of the lens, (Surf) Girls On Film at Coolangatta Sands  a female-led panel and curated selection of international shorts, photo projections, and film. Hosted by women's surf journalist Kate McMahon, several festival contributing photographers, filmmakers and athletes will discuss the positive media evolution of women's surfing, including the increase of water-inspired female photographers and filmers, with panelists including film maker Chloe Hutchinson and surfer Laura Enever. Laura's UNDONE will show, and Laura will also release her latest video clip – a 3.5 minute journey into fun.
Flotsam: Homegrown will support emerging film makers showcasing local talent and telling authentic local stories. The top ten finalists of the Flotsam surf clip comp will get their day in the sun (or under the moon) atop Kirra Hill when we announce the winner of Flotsam's first ever surf clip showdown, with $6K in cash and prizes up for grabs. Then it's time for a local story filmed about one of the area's lesser known surfing greats – Jay Phillips. Current family man, professional surfer, coach, and president of Snapper Boardriders, Jay walked a rocky road that almost led him to the top – but Jay Phillips Isn't Dead tells the story of how talent doesn't always equal success – at least, not the commonly held perception of it. This short film is the story of when life has other plans.
TICKET PER DAY PER STAY
During the festival, passes to select premium ticketed events will be offered to patrons who stay overnight during the festival within designated southern Gold Coast parameters, postcodes 4223, 4224, and 4225. Titled 'Ticket Per Day Per Stay,' the program will encourage visitors to engage with creative experiences by booking stays in the region. By encouraging visitation, the festival aims to help the southern Gold Coast traders bounce back while showcasing the area's unique surf culture, world-class waves, and abundant creative talent.
Across the festival, outdoor and indoor film evenings, a surf clip competition, and photography exhibitions and events will fill out a week of pixel-related programming.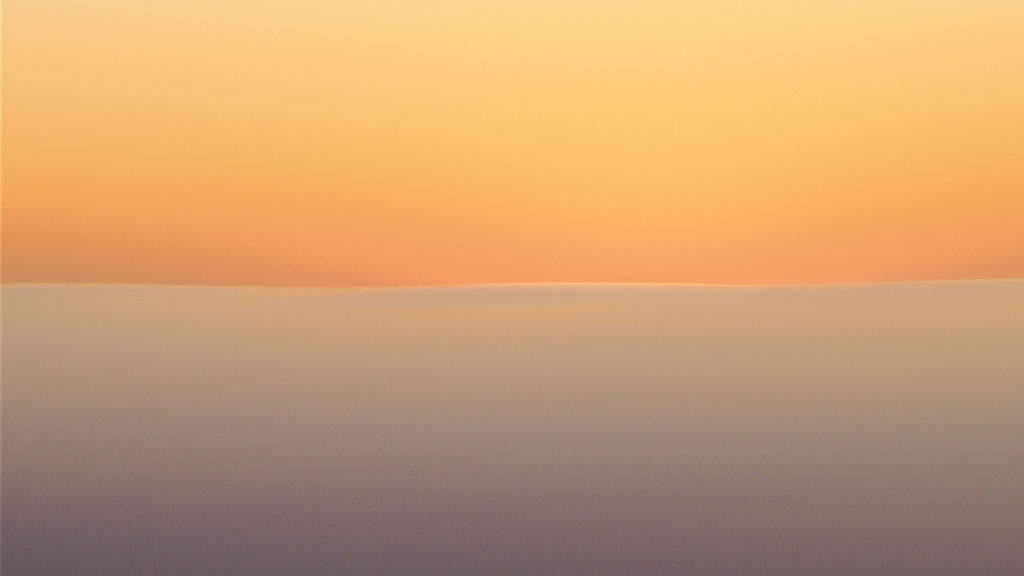 Flotsam Festival runs 1-8 May 2022 across various southern Gold Coast venues. Tickets will be available via Oztix and the festival website, flotsamfestival.com.au
EDITOR'S NOTES
ABOUT FLOTSAM FESTIVAL
From Sunday 1st May to Sunday 8th May 2022, the first annual Flotsam Festival offers Gold Coast visitors an exciting season of sea-inspired cinema amidst a whirlwind of short film premieres, workshops, in-depth discussions with film makers and photographers, and photographic exhibitions staged both indoor and out.  Flotsam Festival's 2022 iteration is a pilot with ambitions to become a major drawcard on Queensland's cultural calendar in future years. Flotsam Festival is supported by the City of Gold Coast, Major Events Gold Coast, and the Queensland Government through Arts Queensland.
Single Day Events
April 30 – Flotsam: Foamo x Gold Coast Open, Burleigh Headland (Free)
May 1 – Flotsam x Artist Boardriders Club Photo Meetup, Kirra  (Free)
May 1 – Morning of the Earth's 50th Anniversary, Kirra Hill Community and Cultural Centre (Ticketed)
May 1 – Flotsam x Gold Coast Open Sunday Sesh, Burleigh Headland (Free)
May 2 – Flotsam: Foamo II, Surf World Gold Coast, Currumbin (Ticketed)
May 2 – Focal Point Photo Walking Tour, Various, Coolangatta (Ticketed)
May 3 – Level Up x Joli – Young Creative Photography Workshop, Level Up Studio + Gallery Coolangatta (Free)
May 4 – (Surf) Girls On Film, Coolangatta Sands Hotel (Ticketed)
May 5 – Flotsam: Lightwaves, Coolangatta Hotel (Ticketed)
May 5 – Focal Point Photo Walking Tour, Various, Coolangatta (Ticketed)
May 5 – Chloe Hutchison: Filming Outdoors Workshop, Coolangatta Community Space (Ticketed)
May 6 – Waterproof – A History of Australian Surf Photography, Surf World Gold Coast, Currumbin (Ticketed)
May 7 – Flotsam x One Wave x Igers Photo Meetup, Greenmount Beach (Free)
May 7 – Joli's Full Day Surf Photography Masterclass, Coolangatta Community Space (Ticketed)
May 7 – Flotsam International Surf Flick Marathon, Currumbin RSL (Ticketed)
May 8 – Flotsam: Homegrown, Kirra Hill Community and Cultural Centre (Ticketed)
Multi Day Events
May 1- 8 Flotsam: Focal Point, Various Locations, Coolangatta  (Free)
May 1-8 Flotsam: Group Love Exhibition, Kirra Hill Community and Cultural Centre (Free)
May 1- 8 Bystrom x Bystrom, 4 Pines Coolangatta (Free)
May 1, 6, 7, 8:  Ted Grambeau's BIG, Burleigh Brewing Taphouse (Free)
May 1-8 Trent Mitchell x The Pink Hotel, Coolangatta (Free)
May 3-8 Flotsam: Foamo Exhibition – Surf World, Currumbin (Ticketed)
May 4-8  Level Up x Joli Young Creative Showcase, Level Up Studio + Gallery Coolangatta (Free)
April 29- May 5  Legends of Surf 72 Exhibition, Rydges Hotel Coolangatta (Free)
Times vary, see site for details
To view the week-long festival program, see www.flotsamfestival.com.au