Finding a paw-fect match: public seminar on animals that support humans with illness and disability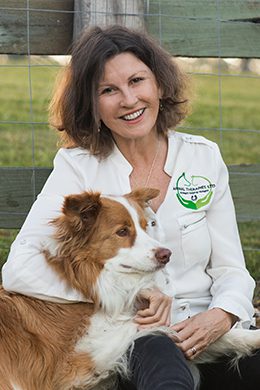 WORDS: PHOTOGRAPHY
The bond between people and animals is one that spans millennia. Dogs are known as the friend that's always there, offering a relationship of non-judgment, unconditional love and loyalty.
For founder of Australian charity Animal Therapies Ltd Wendy Coombe, it was Jack, her Border Collie, that helped build her life again, literally from scratch.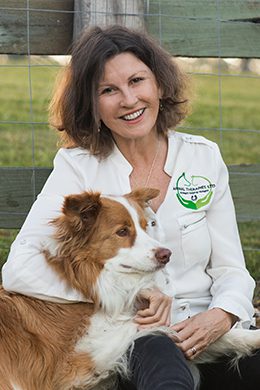 Wendy is one of eight guest speakers presenting at the free Community Seminar Series hosted at Southern Cross University Gold Coast campus this Thursday (August 15) entitled 'Interventions and Innovations: What is the Evidence?'

"I had a very successful senior management career at a large ASX-listed corporation, but then one day in 2014 I had no memory of how I'd gotten home from work," Wendy said.

"My nervous system had shattered and I was diagnosed with very severe stress, anxiety and depression. I went from being a high-level complex decision maker and public speaker to someone who could barely speak without stuttering.

"I'm still on the road to recovery but thanks to the therapy and training that Jack and I were able to do through an animal assistance program, I've been able to move forward so much more than I ever would have without him as my assistance dog."

During her own recovery, Wendy identified the need for an umbrella organisation to bring together available services and so established the Animal Therapies Ltd charity in 2018, creating linkages, partnerships and joint initiatives between recipients, the private, public, education and community sectors.

As a valued member of Southern Cross University's Community Reference Group, Wendy is living proof that animal-assisted interventions can promote wellbeing and support recovery for people of all ages and circumstances, helping them to go on and lead productive lives.

The seminar, hosted by Southern Cross University School of Arts and Social Sciences and the SCU Community Reference Group, will increase awareness and include information on all four animal assistance service categories.

These include Animal-Assisted Therapy (AAT) delivered by qualified allied health and medically trained professionals, Animal-Assisted Learning (AAL) with trained facilitators, Animal-Assisted Activities (AAA) with therapeutic animal visits by a trained handler, and Assistance Animals, usually dogs, which are specially trained and legally identified as helping a handler manage their condition.
The seminar will feature guest presenters, including La Trobe University's Dr Tiffani Howell and University of Queensland's Jessica Hill, who will present contemporary research in this emerging field of practice. Additionally, local practitioners and service users will share their experiences and knowledge through engaging interactive discussions.

Southern Cross University Community Seminar Series organiser Dr Lynne McPherson welcomed any interested members of the public and allied health industry professionals to gain increased awareness and knowledge of animal-assisted interventions from research, service provider and service user perspectives.

"This seminar plans to inform and educate people about this growing sector. The interactive conversations between the panel and the audience will allow the opportunity for people to ask questions and share experiences," she said.

The seminar will be held on Thursday August 15 from 4pm to 7pm in the Building C Lecture Theatre. There is free parking at the Gold Coast campus.
Attendees can register on the day or in advance for more information here.