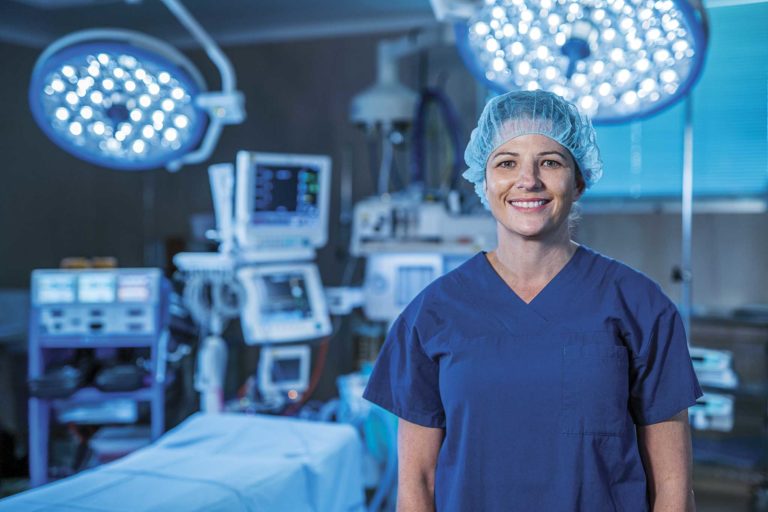 WORDS: PHOTOGRAPHY
Are you struggling with your weight and looking for an effective, holistic solution? Dr Candice Silverman at John Flynn Private Hospital may be able to help you change your life and achieve your dreams.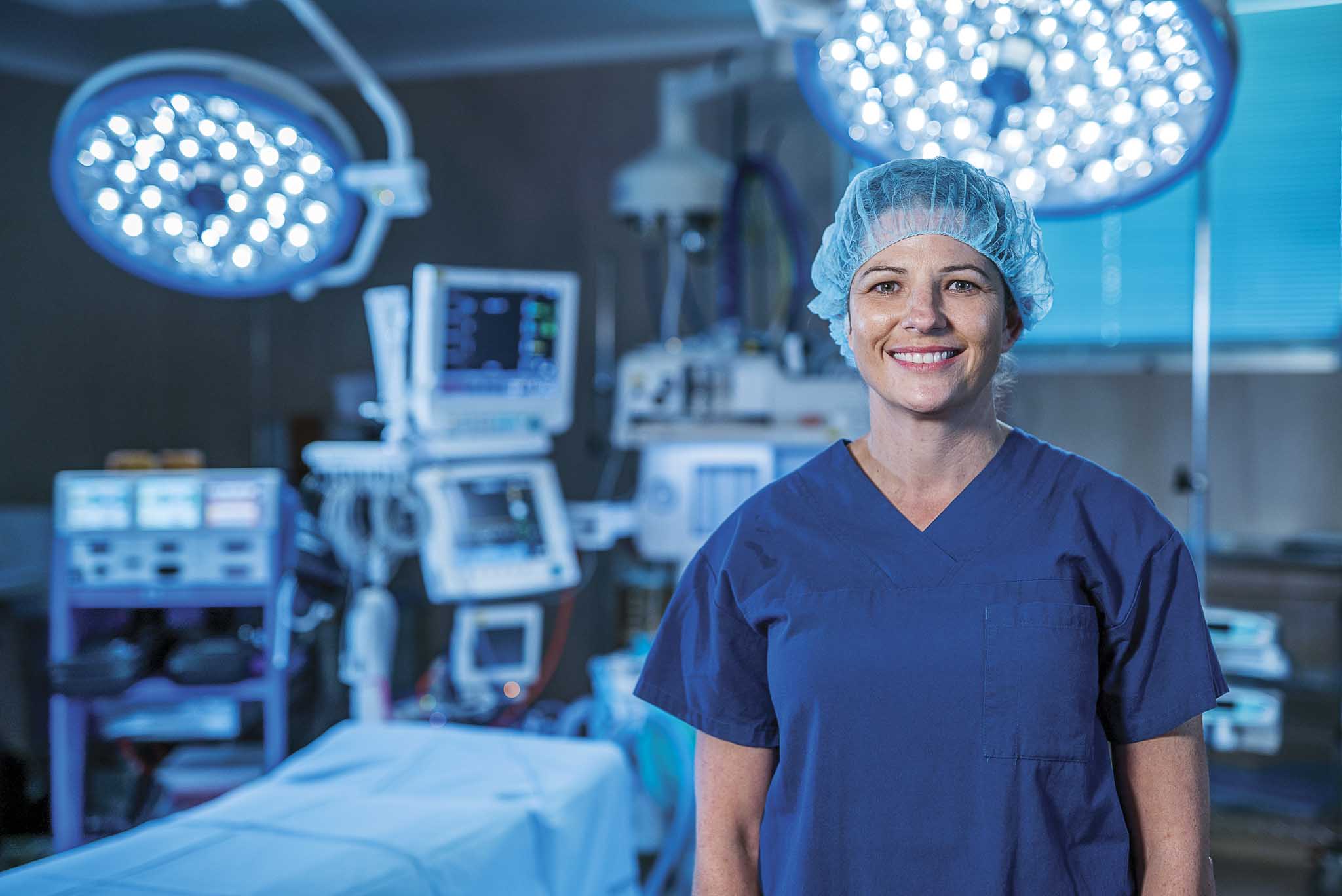 Latest figures from the World Health Organization (WHO) confirm that obesity is a growing problem in Australia. In fact, WHO statistics show that Australia has the third-highest prevalence of overweight adults in the English-speaking world. And yet there is still little conversation about what obese adults can actually do to improve their quality of life.
Meet Dr Candice Silverman, specialist Upper GI and Bariatric surgeon, one of Queensland's leading specialist surgeons based at John Flynn Private Hospital. She offers a multidimensional approach to weight-loss surgery — and works with a team of experts (dietitians, nutritionists, and psychologists) to ensure patients are equipped with holistic solutions.
"I am dedicated to providing patients with the very best outcomes in the treatment and prevention of obesity," Dr Silverman, who was born in South Africa and moved to Australia when she was three years old, tells ORM.
"I've designed and implement a specialised weight-loss program called 'Peak'. I wanted to offer patients the chance to achieve 'peak' condition both mentally and physically. Both are important to me.
"There are many roads that lead to obesity and there are also many ways to recover from the chronic health condition. Each patient is different and requires personalised solutions in order to successfully treat the condition. Achieving optimum health includes immediately post-surgery and long into the future. We are here to support each patient on that path."
Dr Silverman graduated from the University of NSW in 1998 and was awarded a Bachelor of Medicine, Bachelor of Surgery (MBBS) with Honours. In 2003, she completed a certificate in sports medicine through the University of NSW. She says she knew from her fourth year that she wanted to become a surgeon.
"I loved playing sport and I loved the practicality of doing surgery," she says. "I'm naturally competitive and I enjoyed surgery rotations, which actually cure patients."
She currently devotes her time to her patients at John Flynn and practices at St Vincent's Private Hospital in Lismore. She is also a senior lecturer at Griffith University, an assistant professor at Bond University, and is a course instructor for the Early Management of Severe Trauma Program. She also practices specialist cancer surgery specialising in pancreatic surgery.
In her spare time, Dr Silverman has also recently written an insightful paper entitled, 'Early Australian experience in robotic sleeve gastrectomy'. Of the 10 robotic sleeve gastrectomies performed during the period discussed in the paper, the median total operative time was 123 minutes, length of stay in hospital was two to three days, and median excess weight loss achieved at six months was 50 per cent.
All of Dr Silverman's patients are recorded in the Bariatric Surgery Register, which is currently collecting data from more than 147 surgeons at 98 hospitals. This data is proving invaluable in demonstrating the successful outcomes of bariatric surgery — and hopefully may inspire policy changes.
On her path to the Gold Coast, however, Dr Silverman didn't come straight from her studies. En route, she spent three years in the Australian navy, working as a ship's medical officer on a frigate. Her adventures took her to the Soloman Islands and the Gulf and she was aboard HMAS Adelaide during the testing incident of children overboard.
After three years of active service, Dr Silverman completed surgical training and commenced her fellowship in general surgery. In 2007, she completed her fellowship with the Royal Australasian College of Surgeons followed by two sub-speciality fellowships.
In 2008, she completed a hepato-pancreato-biliary fellowship at Fremantle Hospital in Western Australia. She went on to complete a bariatric surgery fellowship at John Flynn Private Hospital in 2009.
Ever since she was seconded to the Tweed hospital, her love of our beautiful Gold Coast area flourished.
"My partner and I had always dreamt of a place where the ocean meets the rainforest — we found it here," she says. "I always thought I would end up practicing in a public hospital, but John Flynn is just such an incredible place to work. The staff, standard of patient care, the culture — it really is something special."
In 2014, Dr Silverman became the first female surgeon in Queensland to train and begin practicing robotic surgery. She has become a pioneer in the use of robotic techniques in weight-loss surgery.
As performing surgical procedures can be more difficult, robotic surgery can be a better-suited technique.
"Robotic surgery can often bring reduced patient trauma, more rapid recovery, shorter hospital stays, reduced pain, and reduced complications," Dr Silverman says.
What to expect
Six dietitian visits are included in the Peak program.

The Core Specialist Group's team of dietitians have been handpicked based on their experience and successes.

Dr Silverman offers sleeve gastrectomy, gastric bypass procedures, and adjustable gastric banding (permanent procedures). She also offers the intra-gastric balloon (temporary procedure).

Peak professionals are all members of the Obesity Surgery Society of Australia and New Zealand (OSSANZ).

Seeing a psychologist is important to support the emotional side of the process, alongside the physical. Causes of the condition can run deep and must be professionally addressed.

Each surgery is different, but an average stay in hospital is approximately three to five days.
To make an appointment with Dr Candice Silverman, call the Core Specialist Group at the John Flynn Private Hospital on 07 5598 0955.