WORDS: PHOTOGRAPHY
CHIEF MARKETING OFFICER, SOUTHERN CROSS UNIVERSITY
Dean Gould is synonymous with media and marketing on the Gold Coast, with a long-running successful career in diverse roles ranging from editor of the Gold Coast Bulletin to roles at Griffith University, Destination Gold Coast, and Southern Cross University.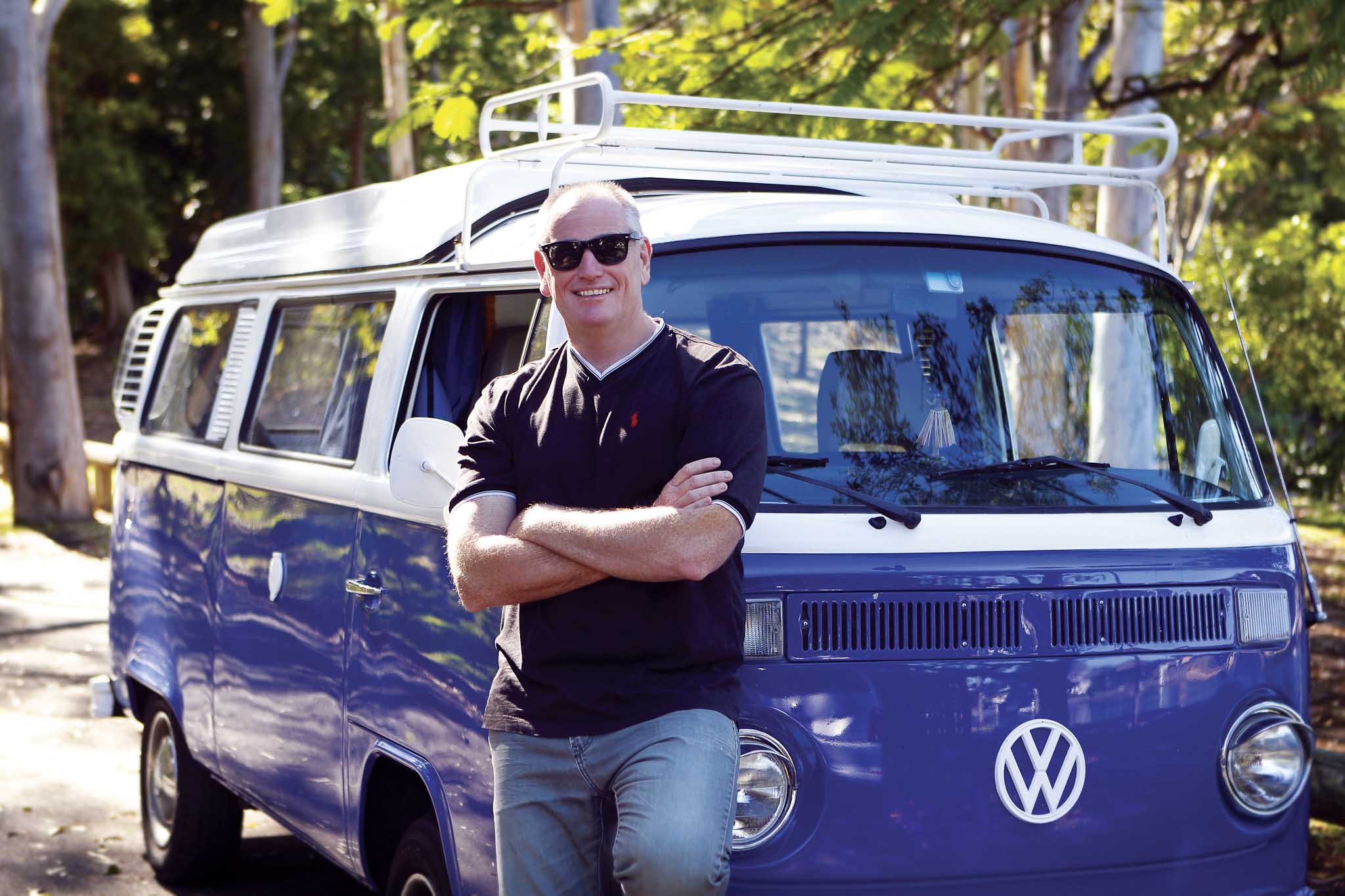 What does your current role cover?
Southern Cross Uni is a small, young, and really interesting place. My job is to tell that story to the world. My team straddles our three main campuses at Gold Coast, Lismore, and Coffs Harbour, and we're responsible for the marketing, communications, content, websites, social media, and positioning of the university, domestically and internationally. It's diverse and broad.
How did you arrive at this point in your career?
From the outside it might look like I have taken a few different turns, but the constant has been storytelling. Every job I have had involves connecting people through good stories. Those stories could be as simple as eight words on a billboard or a whole series of videos or a 4000-word feature. I was a journalist and editor for 20 years, so that passion for the story still drives me.
What's been the best job of your career?
Honestly, I loved them all. This city has been very good to me and I owe it a lot. I have had a fabulous career on the Gold Coast, working in some of the best jobs with wonderful people along the way. And I'm far from done yet. But I would say still the most fun job I've ever had was when I was a journalist on the Evening Echo, an afternoon newspaper in Ireland that I worked on in the mid-'90s. It was crazy and full of adrenaline, but I worked with some hilarious people.
You wear a few hats other than your work; tell us about those.
I coach junior football at Broadbeach and have done for about 10 years. I started to be involved with my sons' teams, but they've all stopped playing and I'm still there! I'm chair of the Gold Coast–Tweed Committee for White Ribbon and I spent a year or two as chair of the Live Music Taskforce, which Mayor Tom Tate appointed me to. And our work fed into what was ultimately the City's Live Music Action Plan. I was proud of that. I'm also a member of Public Affairs Asia, which gives me a more global view of things.
What's your perfect Saturday?
It starts with a swim at the beach, coffee with my partner, Carmel, and ideally a trip somewhere interesting in our 1975 Kombi. It was a midlife crisis purchase, but it's a good one. We love it so much.
Tell us something that most people wouldn't know about you.
I love vinyl records. There are actually five record players in our house. Six if you count the gramophone. Records sound so different, so raw. I own about 50 Bob Dylan albums and dozens of punk records from the '70s and '80s.