Bruce Paige
"One of the joys of being part of Nine Gold Coast news is that it is a bulletin purpose built for the magnificently diverse area it serves. It's a pleasure to work with immensely experienced crews and producers and also many younger reporters who are at the beginning of what will be long and successful careers.
Don't want to be ageist but I suspect most of the young ones have pigeon holed me as grandfather material. I thoroughly enjoy the interchange and am very used to and happy to answer to Brucie."
Image 1 – L to R – Leila McKinnon Bruce Paige Natalie Gruzlewski
Image 2 – L to R – Natalie Gruzlewski Libby Stone Eva Milic
Eva Milic
"I have so many special memories of my time working at Gold Coast News – having started there 12 years ago as a work experience intern. Walking in the door for the first time (apart from the nerves) I thought, "Wow this newsroom must have the best view in the country!"
I'd grown up watching Rob Readings and the team, and was eventually offered a reporting role. It was a pioneering news service and something the Gold Coast was, and still is, incredibly proud of.
Back then, live crosses into the news were a rarity…the first time I presented the weather was only the second time I'd ever been live! I was absolutely petrified and raced through it so quickly the graphics couldn't keep up! How times have changed…now it's all about reporting the news as it happening.
It's been a real privilege to be part of a team that's covered the big stories, which have shaped our city over the years. A highlight for me was being overseas for the Commonwealth Games announcement. Standing alongside our bid team and Premier Anna Bligh as we heard the words "Gold Coast" called out as the host city, was something truly special. The emotion and relief in that room is something I will never forget.
Here's to another 20 years 9 Gold Coast!"
Natalie Gruzlewski
"I loved being part of the Nine Gold Coast News team and have many fond memories of my time as their weather presenter. There were many memorable moments as I crossed live from every corner of the coast with our boating, fishing and surfing reports.
The bureau balcony became my second home and the 'elements' would often sabotage the weather segments…rain, hail, lightening storms, even the regular sound of sirens. The perils of live television!
It was my first role in the industry and I'm grateful to have had such an amazing opportunity to work with the dedicated team!"
Rod Power
Manager/ Chief of Staff Gold Coast 9 News
"I started my career in Television news here on the Gold Coast 32 years ago, I wasn't working for Nine at the time, however I knew they had 2 news crews here to cover the Gold Coast, and I knew right from the beginning that Nine was the News service I wanted to work for.
12 years later, I was lucky enough to join the Nine team with Rob Readings and Leila McKinnon heading the news 20 years ago, with our first, thirty minute, locally produced, written, shot and edited news bulletin, and in doing so launched a legacy that has documented this great city's history like no other TV news has.
I was born here on the Gold Coast, and have grown up with the city, so too my wife and children, which makes it a very special place for me. It's Nines honour and privilege to tell the Gold Coast's story every night and engage with our viewers on the daily conversations that matter most, our news, our sport and our weather.
The success of Nine Gold Coast News comes from listening to the locals and in return we have earned their respect, and we are humbled by the unwavering support over the years.
As we continue to report on the Gold Coast's, growth, progress and infrastructure, we will never lose sight of what really matters and that's what's happened in our own backyard.
Can I just pay tribute to Bruce Paige who I think is a great story teller and one of the best in the business, and someone that the Gold Coast warmly welcomes into their lounge rooms every night.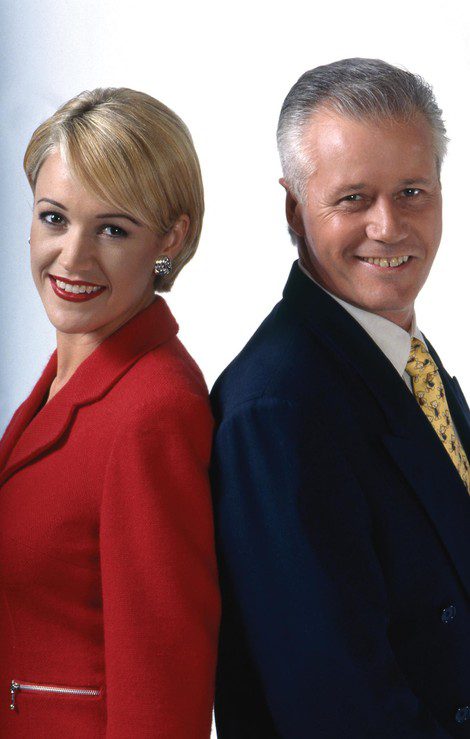 Kylie Blucher
Nine Queensland Managing Director
"I am proud to say that over the past 20 years Channel Nine has connected Gold Coasters with local stories, interstate and international news, as well as community events and issues important to residents – making it the go-to news service throughout Queensland's southern coastal region.
The figures do not lie and I can honestly say the bulletin is now a staple in the homes of local residents and is continually the news service of choice at 5.30pm.
In 2015, for the first time in five years, the bulletin pushed our primary commercial share over 60 per cent and secured an average nightly audience of 59,365 viewers."