Bring back a STRANGE BIRD from the GRANITE BELT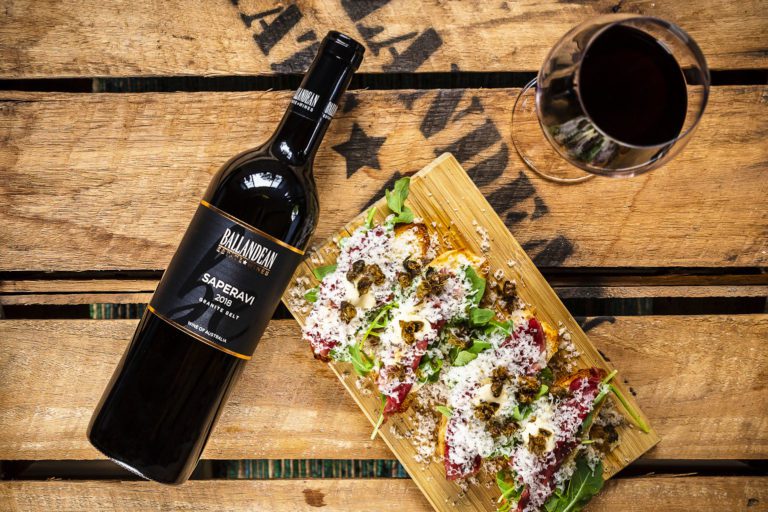 WORDS: Phil and Caitlin Hawkes PHOTOGRAPHY Supplied
What would happen if you were bold enough to bring home a rather strange bird? What would your friends and relatives say, especially if there's more than one… perhaps a dozen of these birds in your car?
You'd be welcomed with open arms, and possibly mouths. Because these strange creatures are a collection of artisan-made boutique wines from the Granite Belt's Strange Birds Wine Trail. Next question is: what is the qualification to be classified as a Strange Bird?
Back in 2005, a group of entrepreneurial winegrowers in the region embraced the idea of growing grapes and making wines from "alternative varieties" rather than the usual shiraz, chardonnay and cab sav which account for 80% of Australian grape production. In fact, some of these growers were already doing just that, with some success.
The movement gathered interest and the group came up with the Strange Birds name as a kind of appellation unique to the region; and as a marketing point of difference. To qualify, the variety must represent less than 1% of total Australian grape-bearing vines and so this led to more experimentation with alternative varieties, particularly those with European heritage. Given that the Granite Belt is one of Queensland's highest points, cool climate wines are flourishing and today, there are no fewer than 31 producers with Strange Birds ready to taste and enjoy at their cellar doors, or for purchase online.
Here are just a few examples from a recent trip to the area around Stanthorpe and Ballandean:
WHISKEY GULLY ESTATE
Arriving at Whiskey Gulley Estate's old Station house, Beverley, is a special experience in itself with its long gravel driveway, sunlight streaming through the native trees and two eager Border Collies greeting you as you step out of your car. John and Denice Arlidge took ownership of Beverley in 1997 and established the vineyard and winery, which has won many awards and accolades since.
Staying in one of the two well-appointed bush cottages (our choice was the Opera House, with 2 bedrooms) at Whiskey Gulley is the perfect option if you're planning on an evening of wine tasting and dinner in the Beverley Vineyard restaurant, complete with impromptu concert by John and his many prized guitars, followed by a short stumble home.
Mostly inclined towards European styles, Whiskey Gulley Estate's wines favour elegance over power. Strange Birds include French colombard (white) and malbec (red) – and don't forget their moreish Pangloss, a sweet, late-harvest colombard chardonnay that does incredibly well as an aperitif or dessert sticky. https://www.whiskeygullywines.com.au/
BALLANDEAN ESTATE
Legendary pioneers of the Queensland wine industry, Angelo and Mary Puglisi planted their first shiraz vines in 1968, a brave move at the time, away from table grapes and other fruit. This is still a very hands-on family business driven by passion and dedication to encouraging the State's burgeoning wine industry as well as producing award-winning vintages of cool climate shiraz and cabernet sauvignon. And you'll find one of the friendliest cellar doors in Australia, with Puglisi family sisters Leeanne and Robyn ready to greet you as you taste.
The first Strange Bird, Malbec, was introduced by Angelo in 1984 and since then, he and his top winemaker Dylan Rhymer have had enormous success with a Georgian variety saperavi, winning International Gold in 2018; they've also introduced a very rare white Bird, malvasia, which will soon be available. Other Birds include durif (red), fiano (white) and sylvaner (an absolutely delicious dessert wine). www.ballandeanestate.com
GOLDEN GROVE ESTATE
Ray Costanzo followed in his father and grandfathers' footsteps to become the winemaker at Golden Grove Estate. In recent years, lesser known varieties have been planted and Ray has made these his speciality, saying "our Strange Birds have been a great success".
Vermentino is the first of the winery's Strange Birds picks, and you have the choice of Ray's original vermentino, The Skins vermentino (fermented on full skins for 10 days), or a couple of different sparkling options. Their elegant durif (red) can be drunk now for freshness, or tucked away for up to 8 years to soften and mellow. Winning a Gold Medal at the 2019 Australian Small Winemakers Show, the joven tempranillo (red) is another Bird to be celebrated with its bright red fruit flavours and crunchy acidity. https://www.goldengroveestate.com.au/
RAVENS CROFT ESTATE
If you like a genuine small batch hand-crafted drop, then this is the boutique winery you should visit. Mark Ravenscroft (and a few pickers when available) harvest the grapes and then Mark does the rest himself, with great results. His Strange Birds include Queensland's only pinotage, betraying Mark's South African heritage – he describes it as "pinot noir on steroids". Others are petit verdot, a full ripe style; and nero d'avola for easy drinking. A spot of wine tasting and a good chat with Mark is enough to realise why choosing to visit small independent winegrowers is so important – someone who is so passionate about what they do on a daily basis, no matter how hard the job, is worth supporting. https://www.ravenscroftwines.com.au/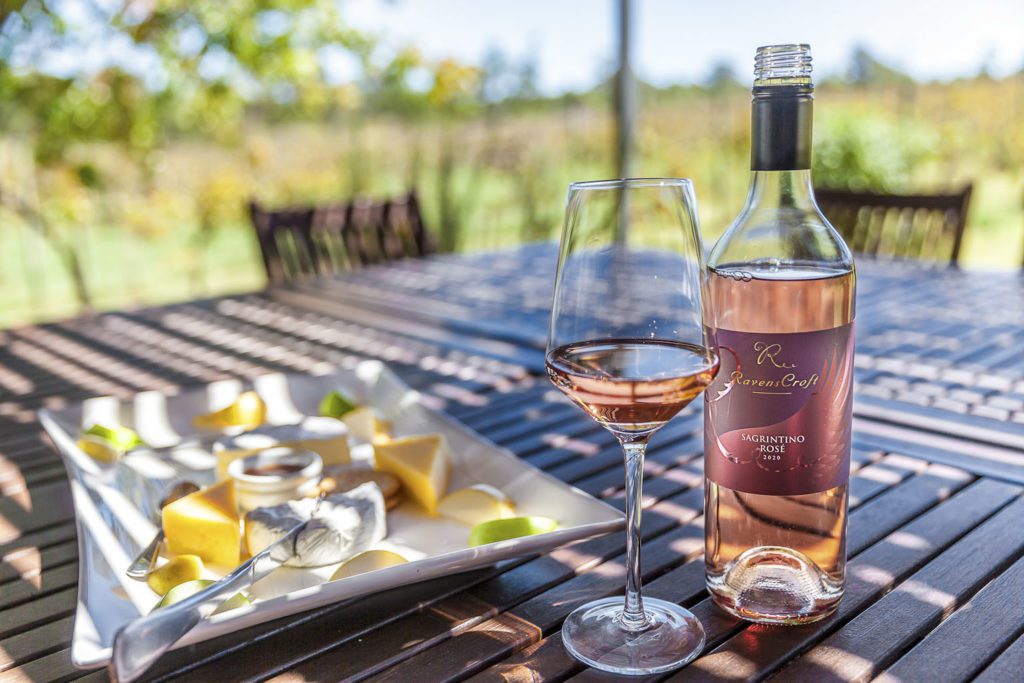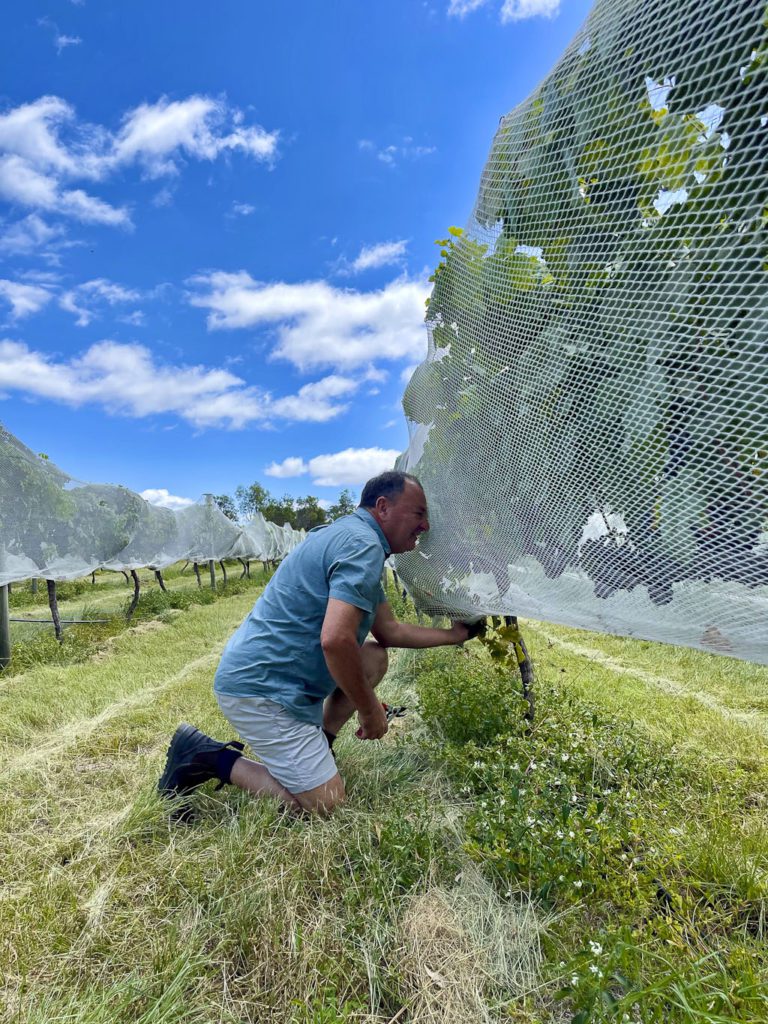 RIDGEMILL ESTATE
Owners Martin Cooper and Michelle Feenan, and winemaker Peter McGlashan have been very active in producing and promoting Strange Birds, and have a great story to tell about one in particular…their saperavi which was a Gold Medal winner in that grape's native country, Georgia. Their tempranillo is another success story. Added to the temptation to visit Ridgemill is a convivial cellar door for tastings; and first class accommodation in luxuriously fitted out cabins a short stagger from the bar. https://ridgemillestate.com/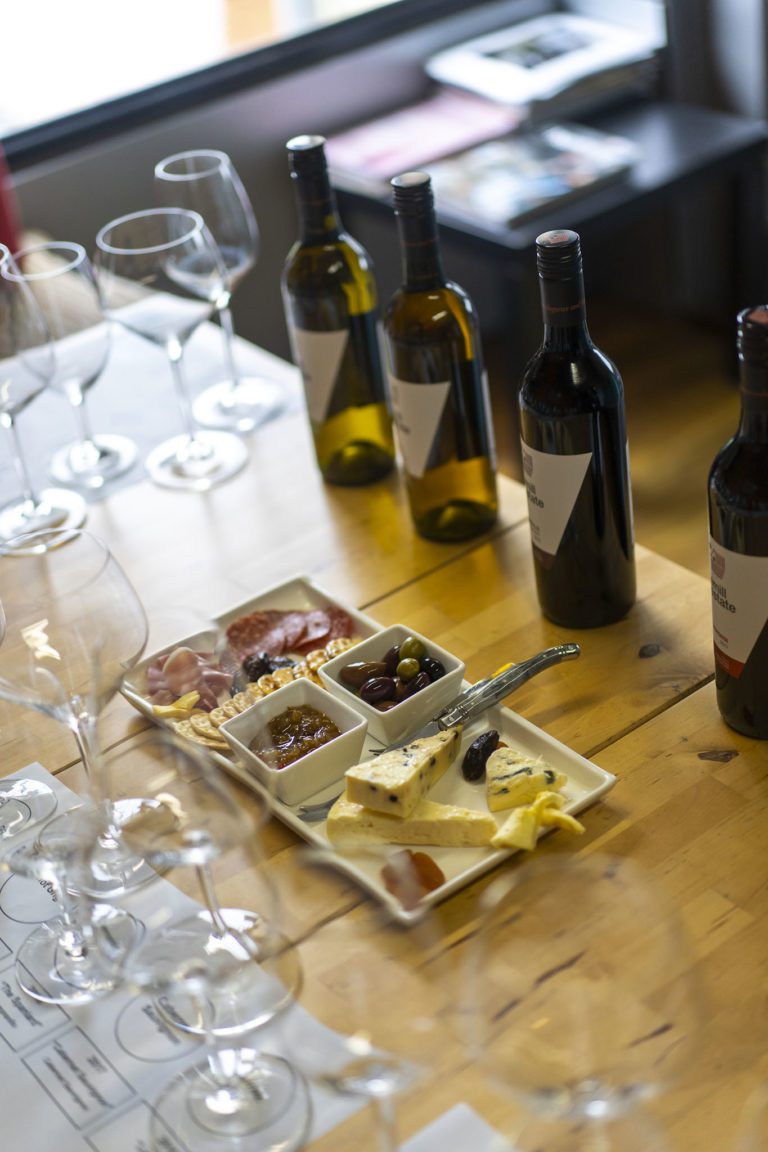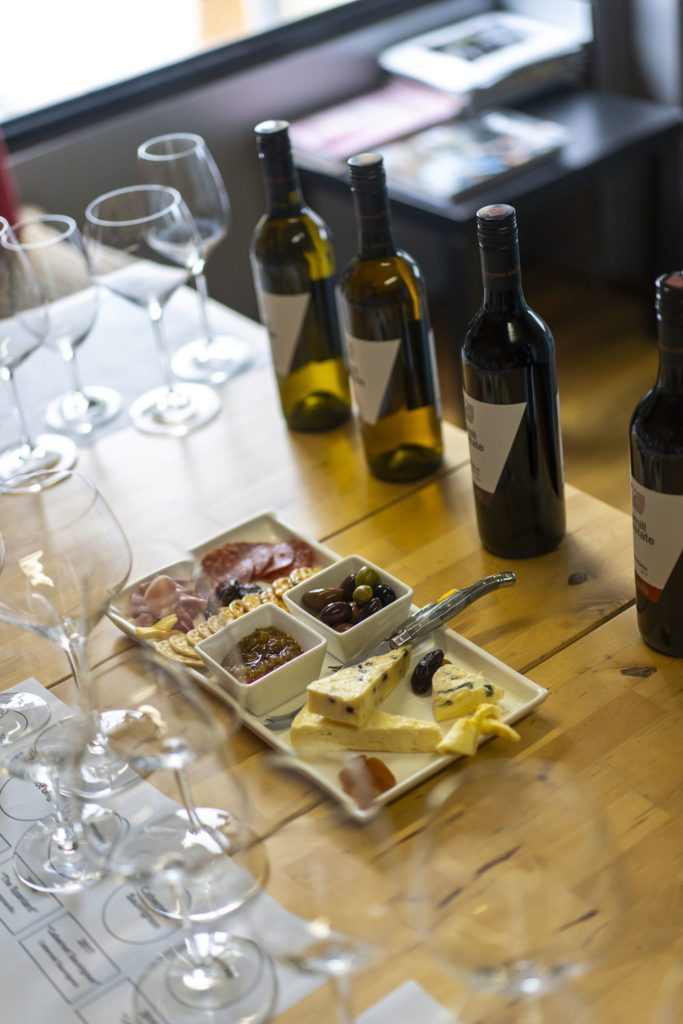 ROBERT CHANNON WINES
Robert and wife Peggy, together with Argentinian-born winemaker and foodie chef Paola, have won several awards for their Strange Bird, verdelho, described by James Halliday as "by far the best verdelho I have ever tasted", awarding it 5 stars. Channon also produces another Bird, malbec, as well as more "regular" varieties like chardonnay and shiraz, and  pinot noir a variety not common in this area. This is one of the most enjoyable cellar door visits, including an excellent menu and occasional vineyard concert performances in "normal" years. https://www.robertchannonwines.com/
QUEENSLAND COLLEGE OF WINE TOURISM (QCWT)
The QCWT is hard to miss as you drive around Stanthorpe. It's an impressive, $8.5 million state of the art education and training facility supported by the University of Southern Queensland and the State Government. As CEO Peter O'Reilly puts it, "our goal is to future-proof Queensland's food, wine and tourism industries with a range of courses from viticulture and wine making, hospitality, commercial cookery and tourism – essentially the whole spectrum of training for the industry."
An integral part of the QCWT is Varias Restaurant and Banca Ridge Winery, where teaching is put into practice and some top class wines are made. These include Strange Birds petit verdot, tempranillo and sangiovese… but perhaps the most interesting is marsanne which harks back to the "old days" on trips to Chateau Tahbilk in Victoria… a delicious drop, especially in a sparkling variation unique to Banca Ridge. https://qcwt.com.au/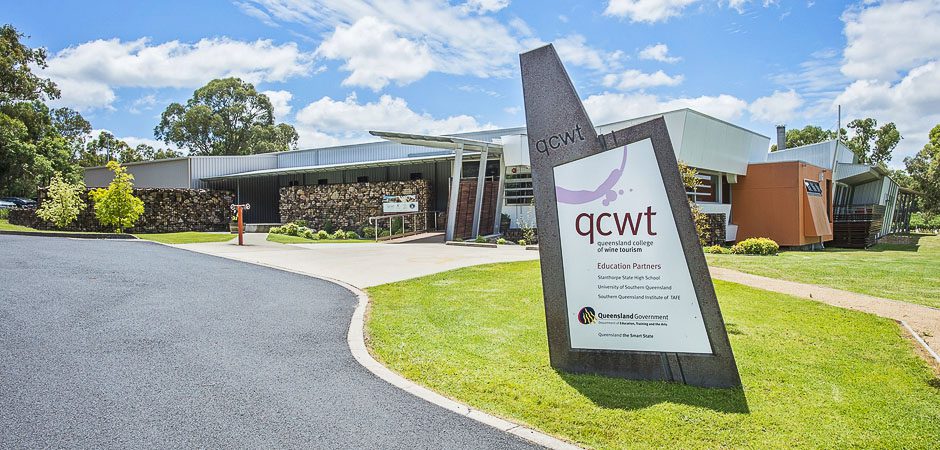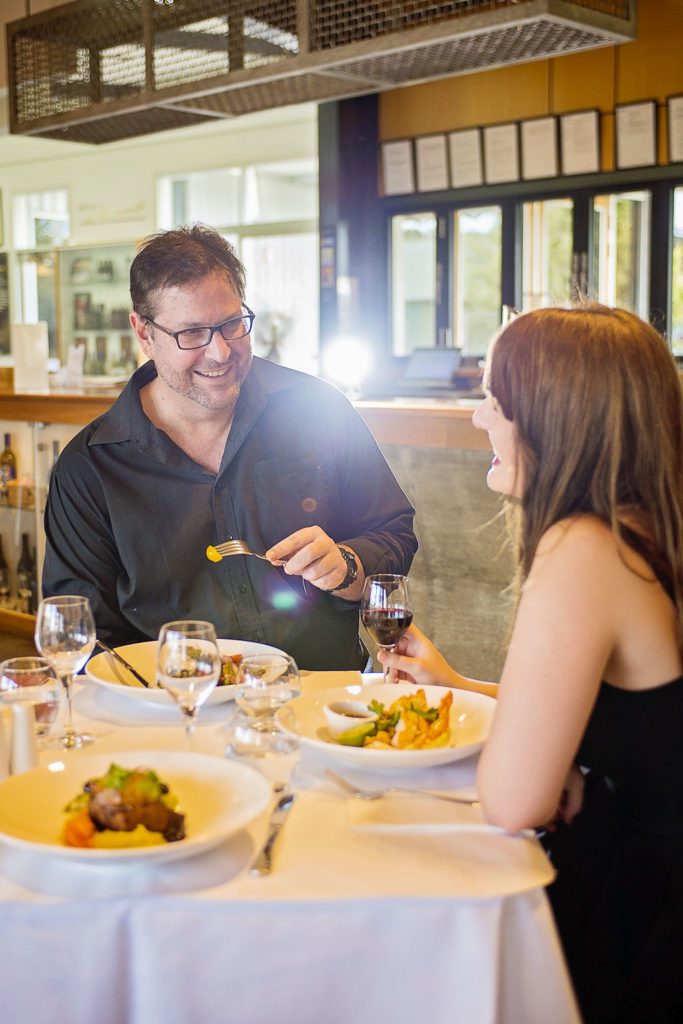 For full details of the Strange Birds Wine Trail, visit www.granitebeltwinecountry.com.au